Bookmark this page and eat healthier every night with my list of favorite healthy dinner recipes. Eating healthy has never tasted so good!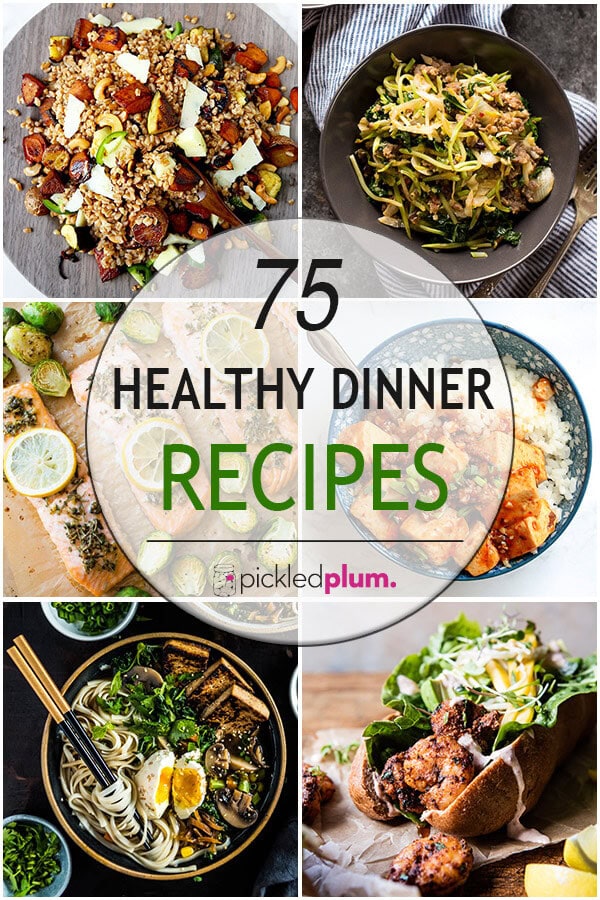 Can you believe it's almost June?
This year is flying by so quickly that I'm having trouble keeping up with birthdays, holidays and the changing of the seasons!
Take this past weekend for example; it was the first time since January that I went for a long walk and took two days off in a row – and it was amazing! Friends from Montreal were here for a visit so Ben and I introduced them to our beautiful neighborhood. We had brunch at Franny's, walked to Prospect Park and hit the street fair on 5th avenue where we had pink lemonades and taco yaki. It was one of those perfect days when everything felt right and all I could feel was gratitude toward all that surrounded me. It was as if I had spent a weekend on the beaches of Thailand – you know – that level of relaxation and contentment (minus the humid, frizzy hair). I made a commitment to myself that evening to go for more walks and enjoy the summer as much as I can since it will be over before I know it. I also decided to cut down on ordering food from Seamless and spend half an hour a day out of my busy life to cook dinners.
Let's face it; it can be very hard to eat healthy meals when our schedules are crammed with meetings, deadlines, having to care for children, pets and making time to nurture friendships. I won't lie to you that more often than not, I don't feel like making dinner. I usually feel pretty wiped out around 6pm and the thought of having to prepare a wholesome meal gives me a headache. But at the same time, the thought of ordering food online night after night is just as unappealing because I know I will end up gaining weight. It happens every single time: one week of delivery equals an extra pound or two to my waistline.
So how do I balance healthy eating with a busy schedule?
Well, this is what I find works best for me. I keep a list of healthy dinner recipes nearby so I don't have to think about coming up with a dish of my own. That's a big deal since I spent most of my days thinking about food. All the recipes on my list must take 30 minutes or less to make, be tasty and somewhat filling. The goal here is to eat healthy and nutritious meals so I don't get hungry an hour later (unlike Chinese takeout, which never seems to fill me up). By using this list I'm able to maintain a healthy weight without having to starve myself. These healthy dinner recipes are packed with nutrients that will fill you up and fuel you as well!
I hope you enjoy these recipes as much as I do, I've used my own and mixed them up with yummy ones from some of my favorite bloggers.
Here are 75 of my favorite healthy dinner recipes!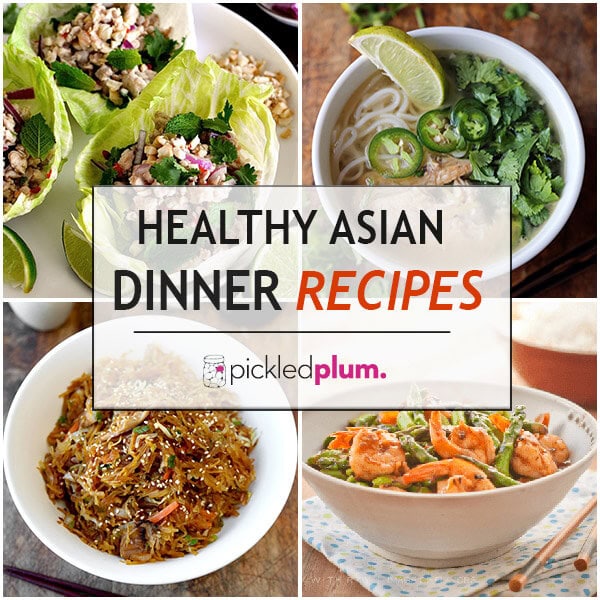 Healthy Asian Dinner Recipes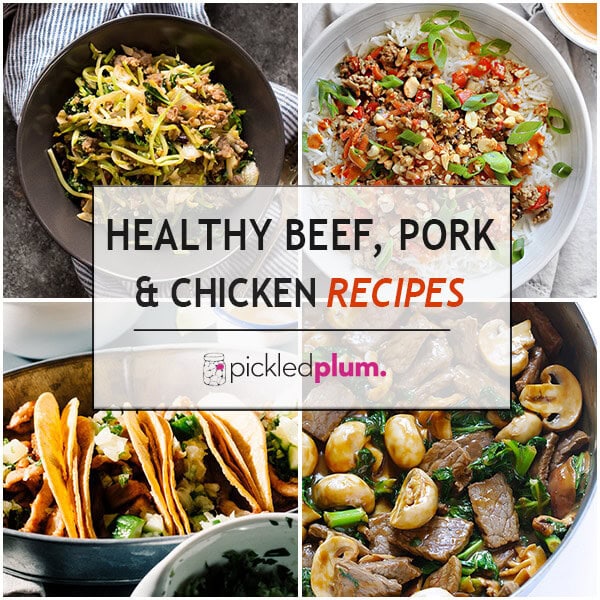 Healthy Beef And Pork Recipes
Healthy Chicken Dinner Recipes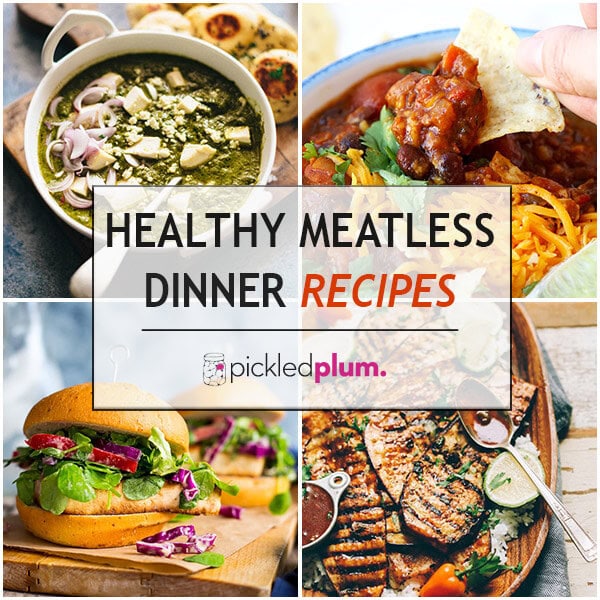 Healthy Meatless Dinner Recipes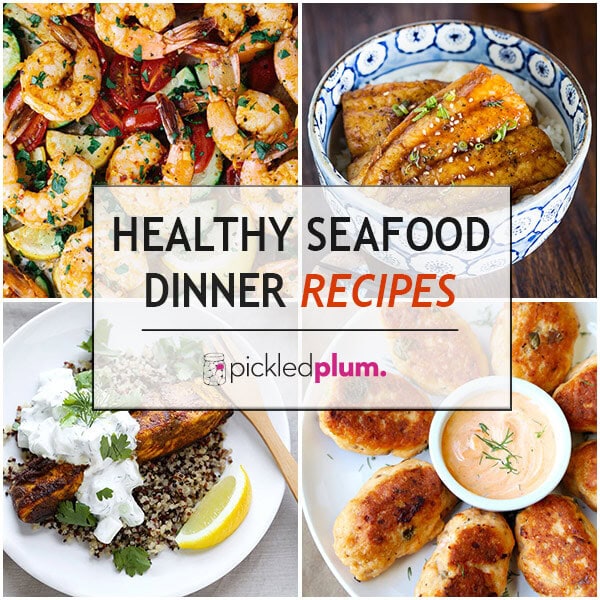 Healthy Seafood Dinner Recipes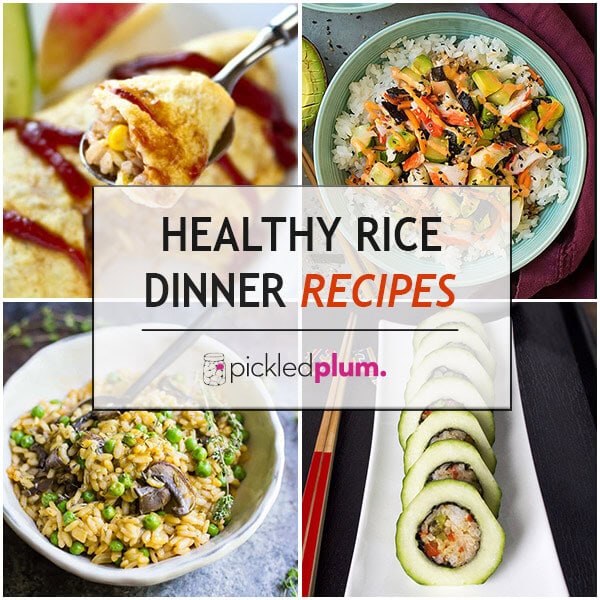 Healthy Rice Dinner Recipes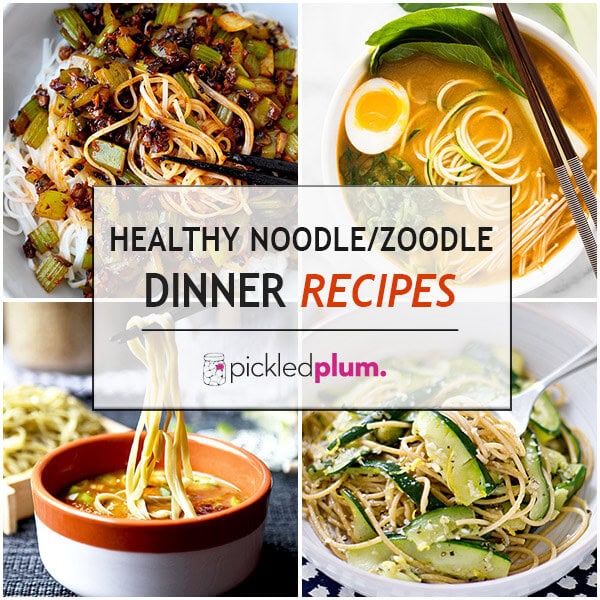 Healthy Noodle/Zoodle Dinner Recipes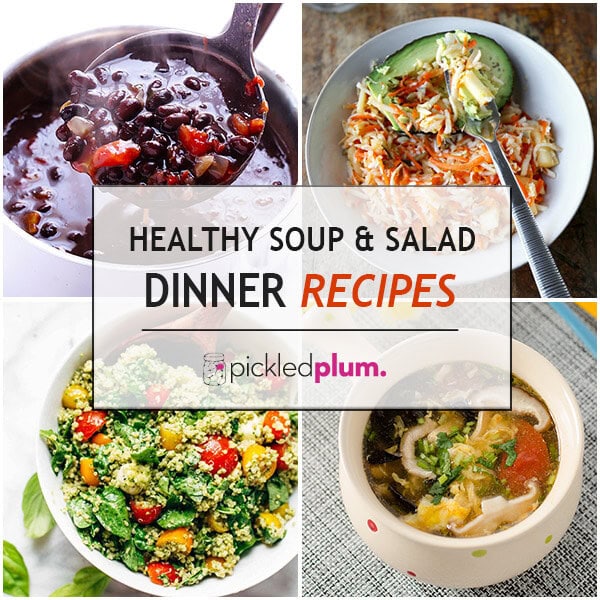 Healthy Soup And Salad Dinner Recipes
---
Did you like this healthy dinner recipes roundup? Then you might also like: