About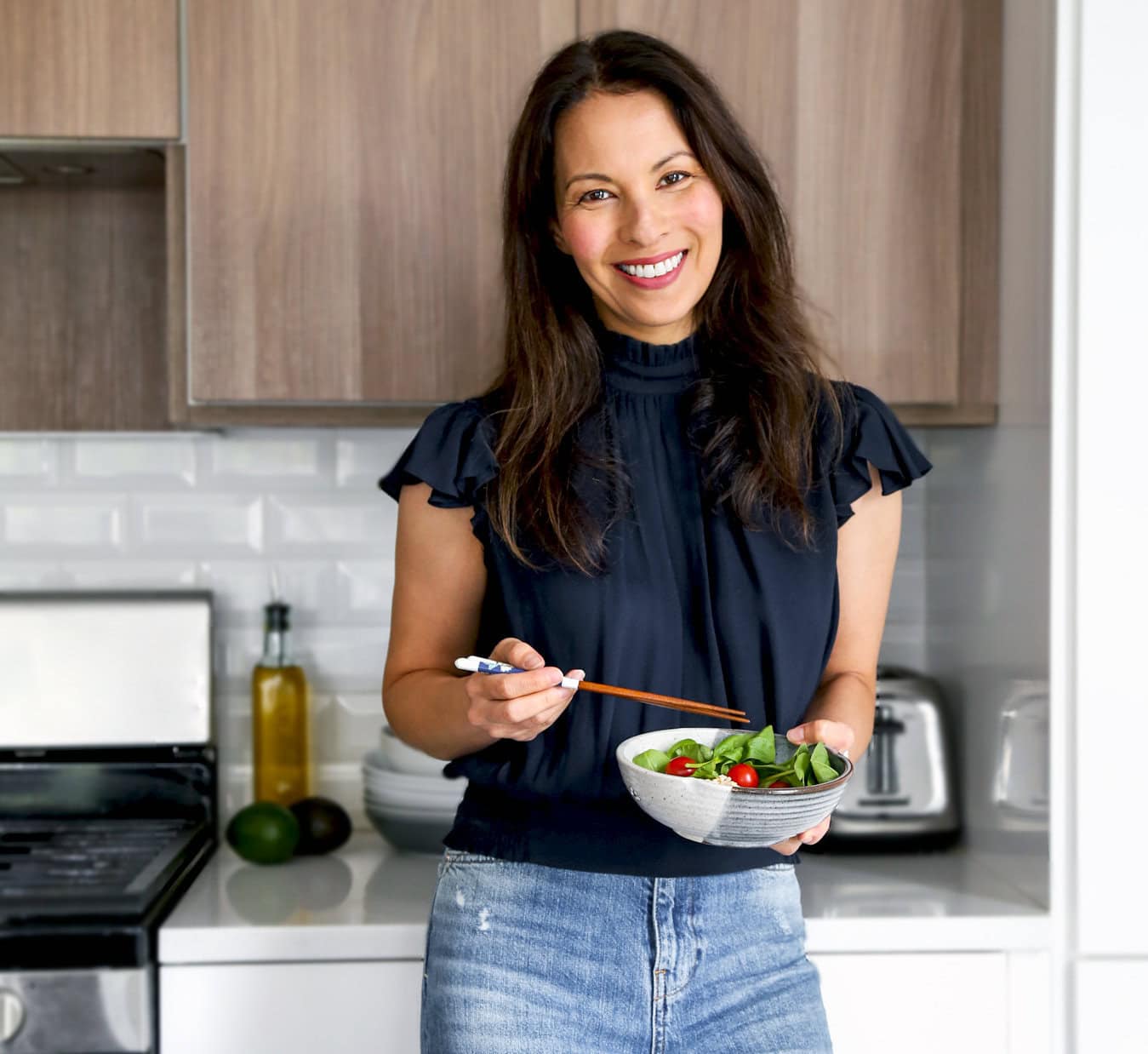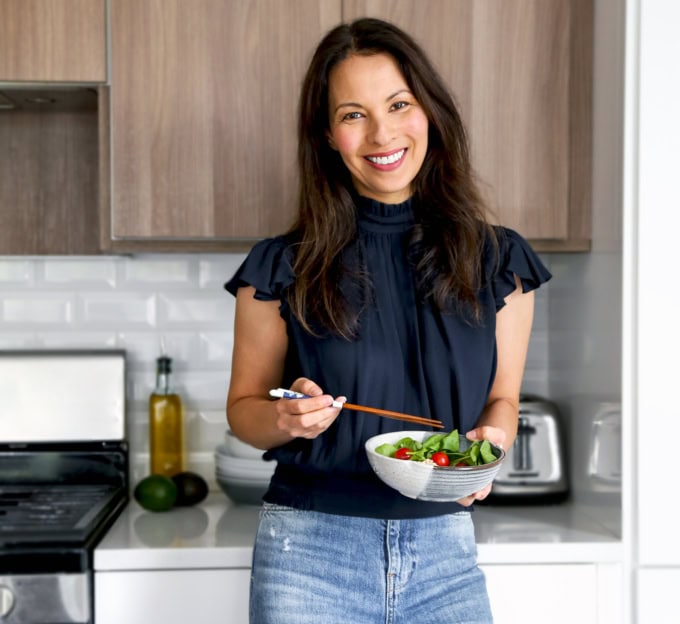 Hi Everyone!
I'm Caroline, half Japanese/French Canadian food blogger, recipe creator and photographer.
I started Pickled Plum in 2010 as a way to collect my recipes and share them with friends and family. I spent eight years in Asia splitting my time between Japan, Hong Kong, Taiwan, Singapore, Thailand and Malaysia. I was there for work but also because I loved the food!
When I lived in Bangkok I looked forward to visiting the corner fruit stand every morning to grab a bag of fresh green mangoes with sugar and chili dip. In Japan I lived across the street from a tofu shop where blocks of bean curds sat in long rectangular basins filled with fresh water. I had my first izakaya experience in Ochanomizu and became addicted to Japanese pub food. In Hong Kong it was all about the drinks; boxes of aloe juice, rice milk and bubble tea. In Singapore, I ate absolutely everything! And I had most of my meals in hawker centers.
I discovered so many new flavors, ingredients and textures, it was impossible not to become obsessed with food. I woke up thinking about food and went to sleep dreaming about food.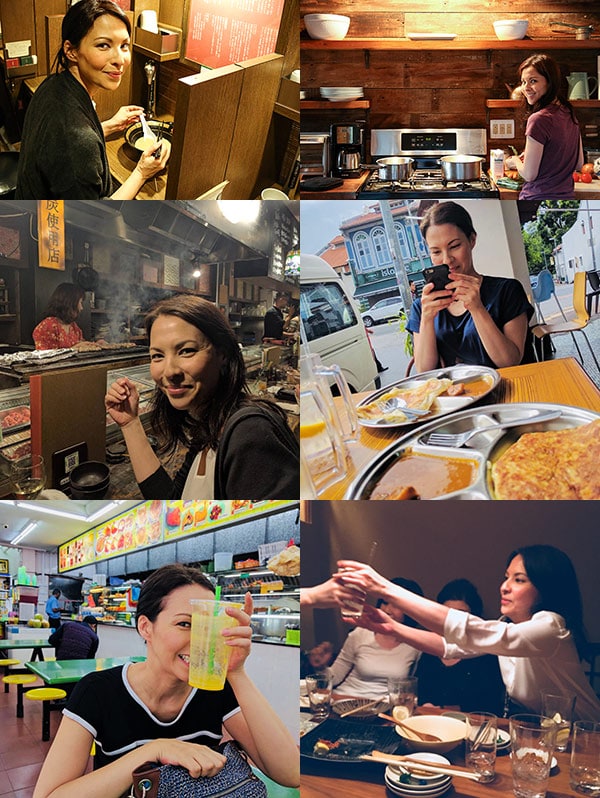 Sadly, it's also there that I developed psoriasis which a skin condition that speeds up the life cycle of skin cells.
At one point, 90% of my body was covered with scales and I suffered from severe insomnia (because it was so unbelievably itchy). That's when I decided to take matters into my own hands by educating myself on food and general health. Even though there is no cure for psoriasis, I took it as my responsibility to fight it as best as I could.
That was 20 years ago and I've been relatively psoriasis-free! I'll get a spot here and there at times but they are usually small and disappear within weeks. I firmly believe in the saying "you are what you eat" because I was, and still am able to control my skin disorder through food.
I still enjoy food very much – I eat cakes and cookies but in moderation. I'll have a bowl of chips every now and then and sip on a diet coke at times. After years of trial and error, I have found a diet that suits my needs. I eat healthy but also in a way that's enjoyable. My diet allows me to do both without causing harm to my body and because of that, it's easy to sustain.
Another benefit to this diet is that I've been the same weight for 20 years!
People often ask me how I manage to eat so much and yet stay so slim. Well, my blog shows you exactly that – how I eat all the time and what I do to maintain the same weight.
The first couple of years I posted recipes randomly, only expecting a few people to check them out. But after a few months of doing that my blog quickly gained some attention from healthy food publications such as Shape, Men's Fitness, Self and Organic Authority. I had found my niche and through that, realized I could make a living from food blogging.
What I enjoy most about food blogging is being able to help others who are also looking to live a better life. I can show that a diet consisting of mainly veggies and whole foods doesn't have to be boring or time consuming. And that you can treat yourself to "naughty" foods once in a while, if you are mostly good to yourself.
The benefits of eating more vegetables
There are quite a few advantages to adding more veggies to your diet:
They are lower in fat and calories.
Are packed with nutrients and vitamins great for the skin (especially aging skin!)
Promote a healthy gut and digestion.
Are healthier for the environment.
What about meat, poultry and seafood?
I consider meat, poultry and seafood a luxury and therefore only have it occasionally.
I'll treat myself to a tuna roll once a month, eat a burger once a year and a piece of fried chicken once a year as well.
You'll notice that many of my stir fries contain chicken and that's because I used to eat it more often. It's only recently that I made the transition to a more plant based diet. The reason is because of an allergy to dairy I have. It's something I've had since I was born but was unaware of until I read an article about it.
The decision to cut out all meats soon followed since it felt like the natural progression to an even healthier life. The results were pretty dramatic. Since cutting out dairy and meats:
I have more energy than I've had in years.
I no longer have red eyes. My eyes are clear and the white part is whiter than ever!
I no longer have chronic sinus problems. I used to have sinus headaches so bad I couldn't work. It was so painful it felt like my head weighed 200 pounds – and that was every single day.
I feel calmer and less stressed.
I've kept my psoriasis at bay. No flare ups in months and I hope it continues that way!
Another piece of info about myself
I've been a professional working model for over 22 years. I've worked with some of the best makeup artists including Rumiko (who used to assist Kevin Aucoin and is the artist behind RMK by Kanebo) and Mally Roncall.
Over the years a lot of women have asked me what I do to take care of my skin and what night time beauty rituals I follow. They also want to know about makeup tips I've learned from the pros on how to achieve glowing skin, perfect eyebrows and find the right lipstick color.
Do I find that annoying? Absolutely not, I LOVE IT!
So instead of keeping all of these amazing secrets to myself, I added an anti aging/beauty section to share as many tips and tricks as I can remember.
If you can think of a beauty question to ask, I look forward to answering them in the comment section of each post!
Meet Ben! My husband, videographer and jack of all trades behind Pickled Plum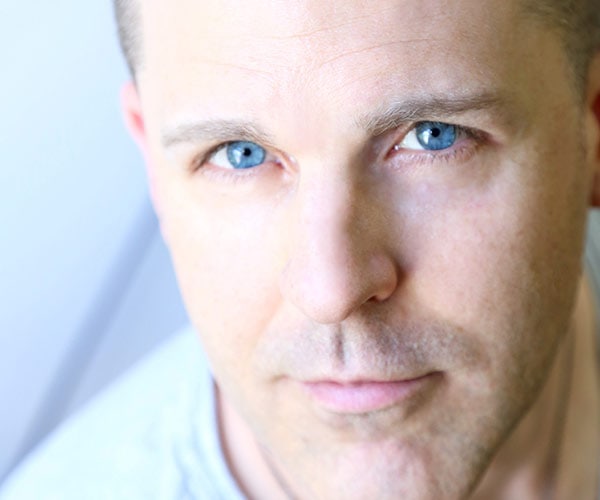 Blogging is a full time job that never ends.
If you want to be a successful blogger, you will have to pull in crazy hours in the first few years to build your brand. Once your brand is established, you will then need some help delegating some of the workload.
I'm lucky to have Ben by my side. He is as much a part of Pickled Plum as I am. I create all the recipes, shoot the images and write the posts. Ben on the other hand shoots all the videos. He also helps with the back end of Pickled Plum to ensure that everything works properly.
Without him I would be lost at this point, a sad little un-pickled plum!
Where do we currently live?
Brooklyn! We live in a small apartment with a teeny kitchen. Life is pretty much all about work these days but when we do have some time off we like to:
Pet our cutie pie kitty, Tsukune, which means chicken meatball in Japanese.
Bury our heads in our Kindles.
Try new restaurants in our neighborhood.
Do crosswords.
Laugh and enjoy life as much as we can!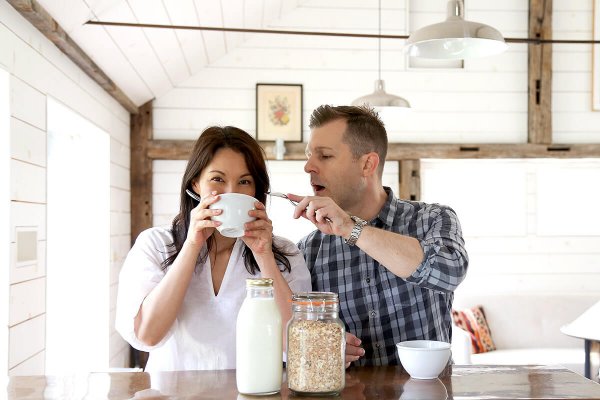 FEATURED IN