Spend quality time with friends and family and less than 25 minutes in the kitchen this weekend with these tasty and easy chicken stir-fry recipes!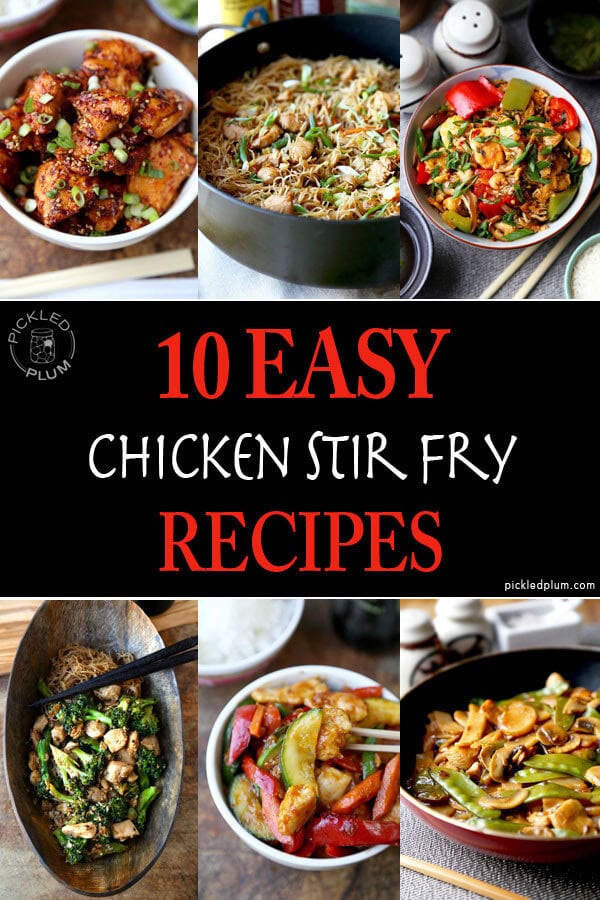 10 Easy Chicken Stir Fry Recipes
It doesn't get any easier and more delicious than throwing veggies and chicken into a pan and stir frying them with a gooey and savory sauce. Whether it's because I have a busy work week or simply don't feel like spending much time in the kitchen, stir fries always make an appearance in my meal rotation. They're tasty, healthy and take anywhere between 15-25 minutes to make – quick and easy! Here are 10 of my favorite, better than takeout chicken stir fry recipes.
1. Hunan Chicken Stir Fry
Tender and moist chicken pieces are stir fried with a mountain of colorful vegetables and flavored with a mild yet, sweet and savory sauce. YUM! – Get the Recipe.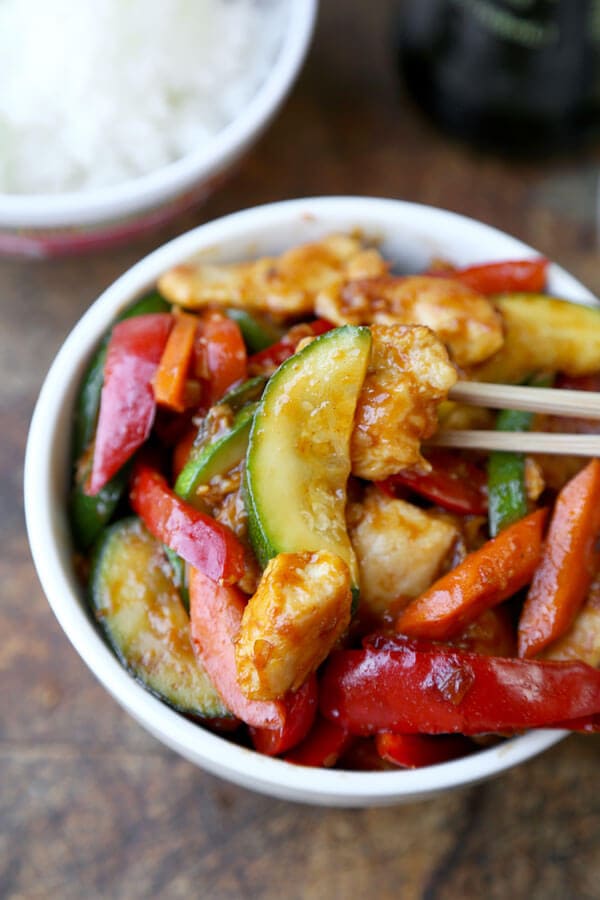 2. Szechuan Chicken Stir Fry
This may just be my favorite chicken stir fry recipe! Spicy, savory and slightly pungent, this Szechuan chicken stir fry packs a serious flavor punch. The shiitake mushrooms absorb the flavor of the sauce so well, they act as a vehicle for it with every bite taken – Get the Recipe.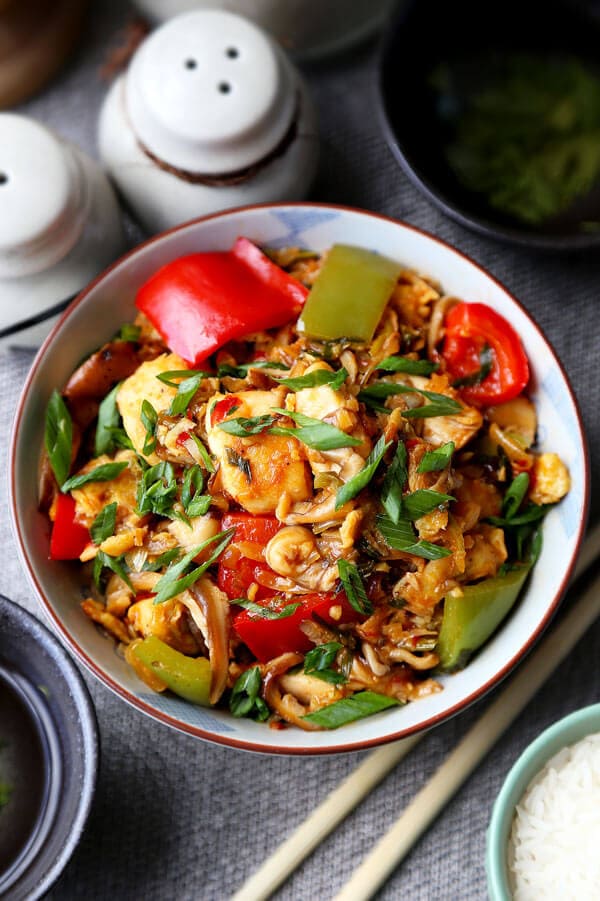 3. Spicy Chicken And Asparagus Stir Fry
Spicy, smoky and also sweet, this chicken and asparagus stir fry only takes 20 minutes to make and will please even the pickiest eater – Get the Recipe.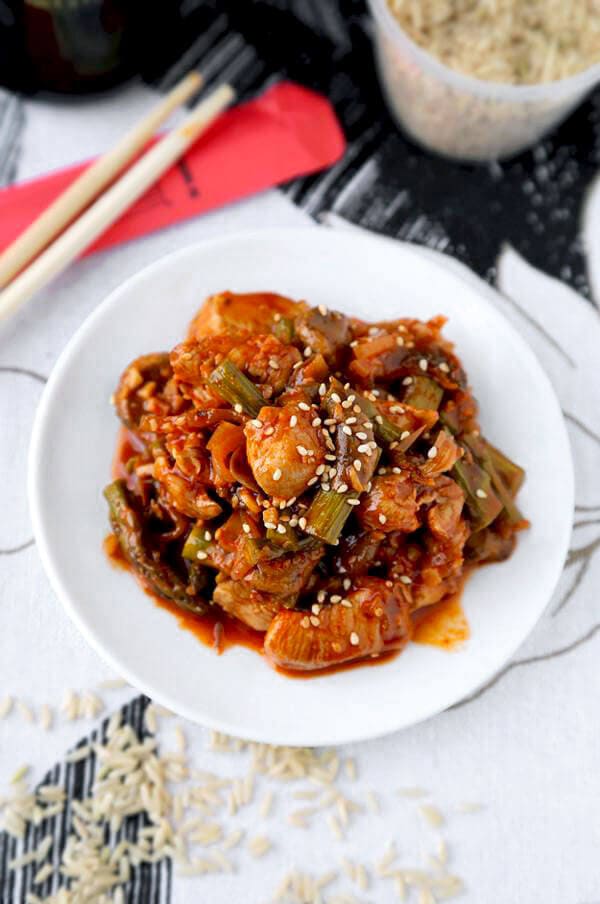 4. Chicken and Broccoli Stir Fry
Easy peasy chicken and broccoli stir fry cooked with garlic, ginger, oyster sauce, soy sauce and a drizzle of nutty sesame oil. To die for! – Get the Recipe.
5. Empress Chicken Stir Fry
If you like sweet and sour sauce, this is the stir fry for you! The velvet chicken pieces are briefly marinated in egg and cornstarch, and stir fried with onions and a simple sauce made with vinegar, soy and sugar – Get the Recipe.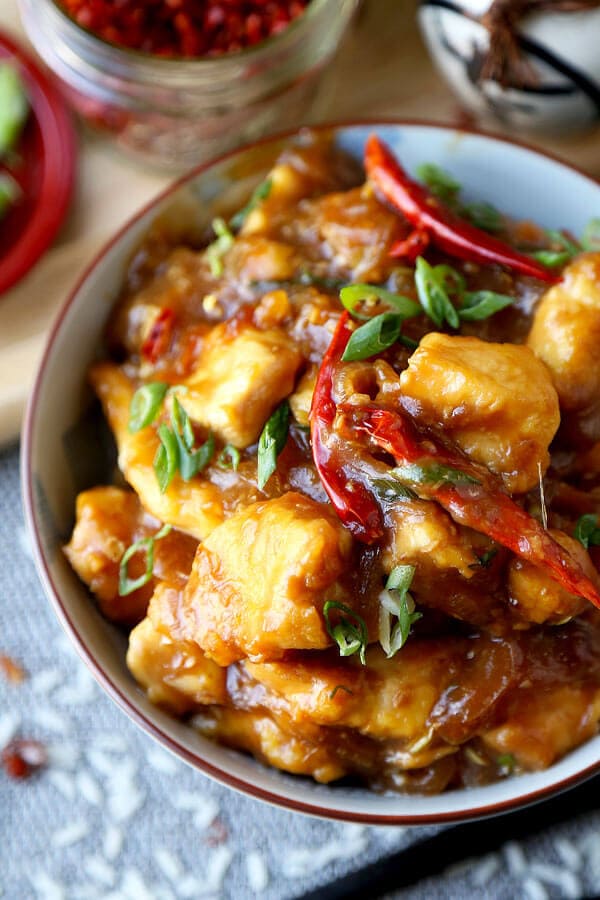 6. Mongolian Chicken Stir Fry
Only 15 minutes to make from start to finish! Crunchy scallions are paired with velvet chicken and tossed in a quick soy, ginger and garlic sauce for a tasty meal – Get the Recipe.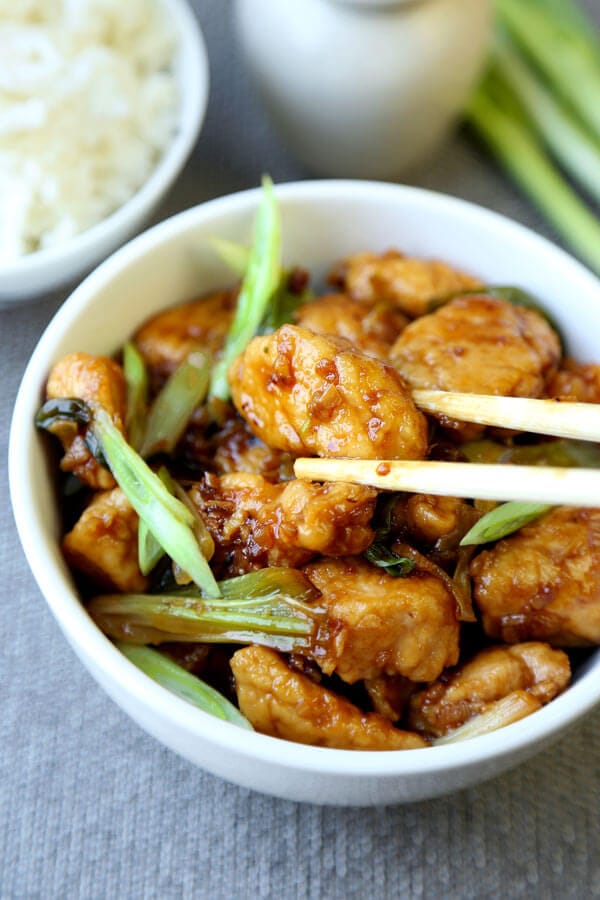 7. Filipino Bihon Pancit Stir Fry
This is a traditional and famous Filipino recipe made with thin rice noodles stir fried with chicken, vegetables and a sweet soy sauce. Very satisfying! – Get the Recipe.
8. Korean Sticky Chicken Stir Fry
One of the most popular chicken recipes on my blog and for good reasons! This is a strong, smoky and spicy chicken stir fry finished with a honey glaze. Very addictive! – Get the Recipe.
9. Sesame Chicken Stir Fry
Not your classic deef fried sesame chicken recipe. Nope, this one is much healthier and nuttier, and comes with enough vegetables to meet your daily intake of it! – Get the Recipe.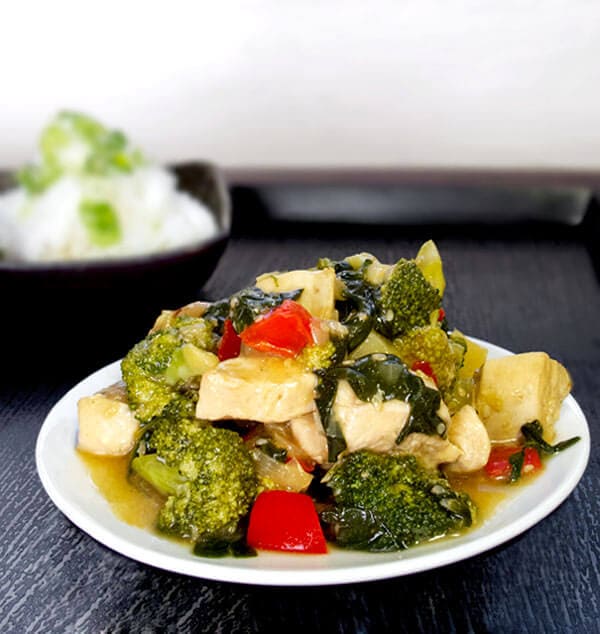 10. Moo Goo Gai Pan Stir Fry
Goo for gooey! This moo goo gai pan recipe is tastier than the classic white sauce dish. It's darker in color and tastes a little sour, sweet, savory, nutty and contains lots of umami. Ready in just 22 minutes! – Get the Recipe.
Best pan for stir fries (when you don't have a wok).
Although it's preferable to have a wok, it isn't mandatory for making good stir fries. What's more important is cooking the ingredients well – vegetables should still yield a little crunch while the meat should be moist and tender. I don't have a wok since my small NYC kitchen barely has any storage space. I make do with the pans I have and though I dream about owning a wok someday, I've been doing just fine without one. My recommendation is to get a large frying pan – the most surface you have, the easier it will be to toss the ingredients.
Cuisinart 722-36H Chef's Classic Stainless 14-Inch Open Skillet with Helper Handle