Feeling bloated from snacking too much at the office this week? Try these easy, clean eating recipes to flatten your stomach and reset your eating habits back to healthy this weekend!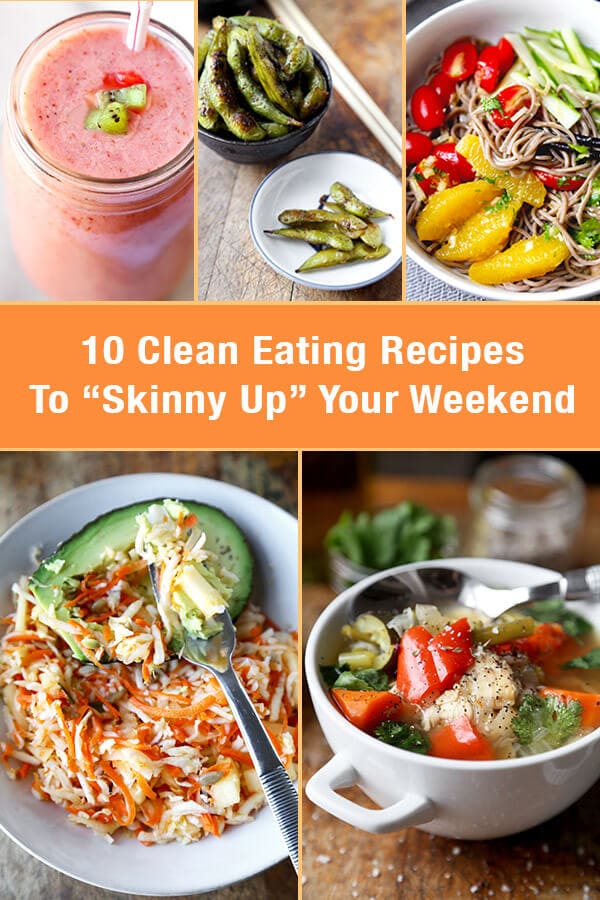 10 Clean Eating Recipes To "Skinny Up" Your Weekend
"I was doing so good with my healthy diet until this week when I ate a slice of cake at the office. Now I feel like all the good work I've done is slowly slipping away and I'm having a hard time not thinking about ordering pizza this weekend." Pizza does sound good – actually, ordering pizza always sounds good, doesn't it? There's no cooking involved and you can't go wrong with something that comes with melted cheese on top.
The only problem is that it will make you feel guilty and take you further away from hitting the goal you set for yourself back in January. Whether you are eating healthier to lose weight, rejuvenate your skin or to feel more energized, it's important to remember that you will make mistakes along the way, and not to panic when it happens. So you've had a slice of cake and a few cookies this week – don't beat yourself up – that's about the worst thing you can do when you feel disappointed in yourself. Instead, own it and move forward with your goal in mind. Forgive yourself for falling off the horse and get right back on it! Here are 10 clean eating recipes that will help you put some bounce back in your step and get you excited about eating healthy again.
Saturday
Sweet, creamy and fruity – and really good for your digestion. This fresh fruit yogurt recipe is a no brainer.
Total Cooking Time: 10 minutes  Calories: 130  Saturated Fat: 1g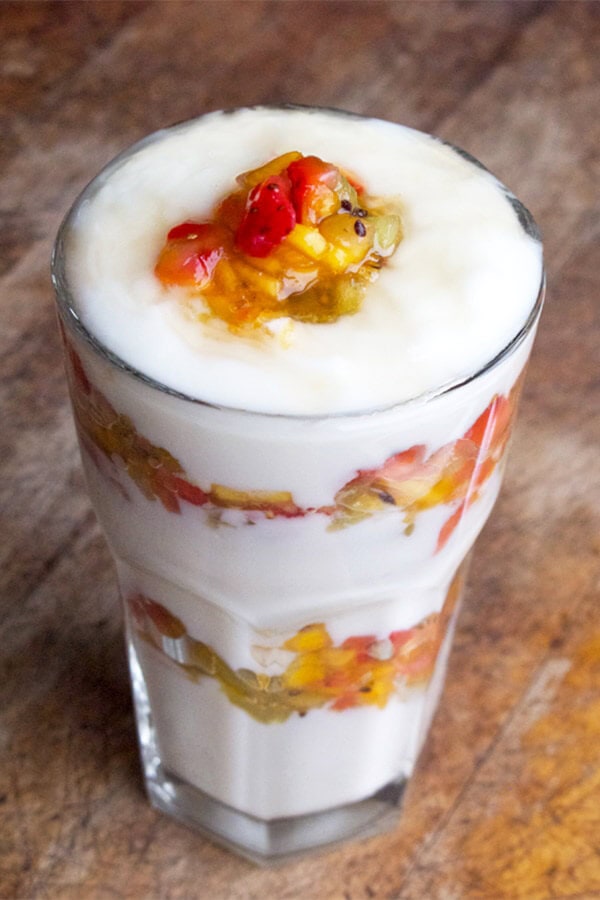 High in vitamin C and A, this soba noodle salad is tangy, sweet and citrusy. Delicious!
Total Cooking Time: 15 minutes  Calories: 612  Saturated Fat: 3.9g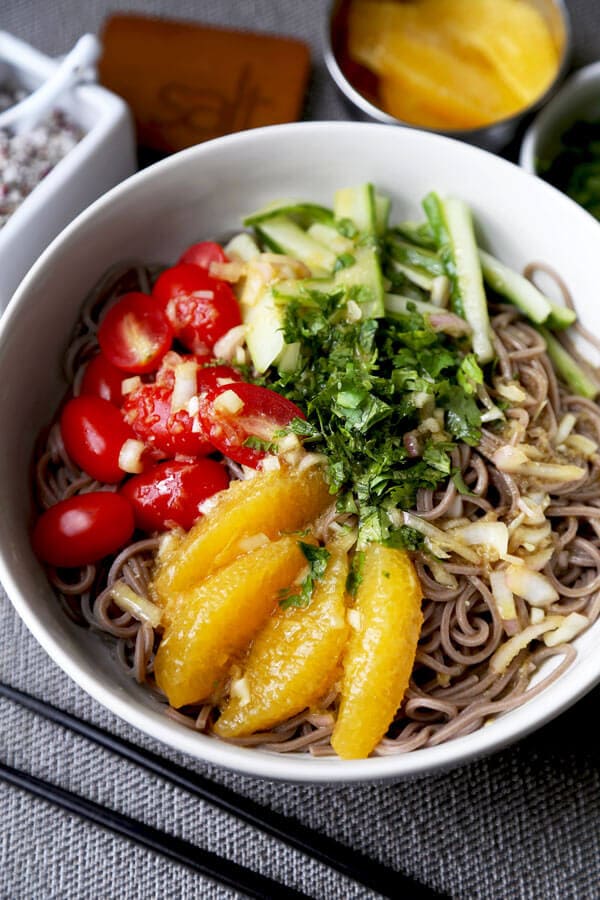 Clear, light chicken broth with simmered silken tofu and vegetables. The healthiest bowl of comfort you can have.
Total Cooking Time: 18 minutes  Calories: 214  Saturated Fat: 2.1g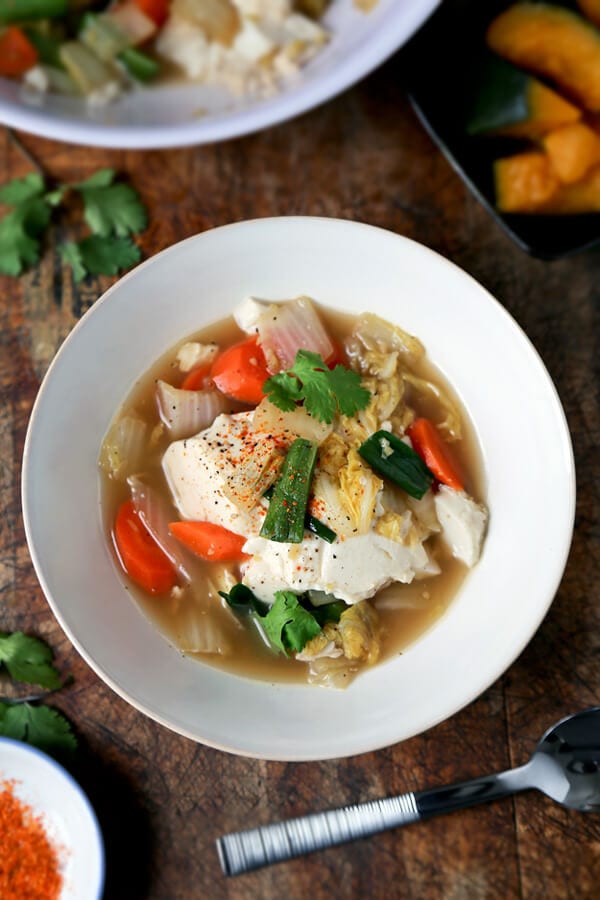 This is one delicious, sweet, nutty and tangy dessert! Get a boost of vitamin B6 with these amazing baked apples. Only 5 minutes to prep – the rest is finished in the oven.
Total Cooking Time: 1 hour 5 minutes  Calories: 236  Saturated Fat: 4.1g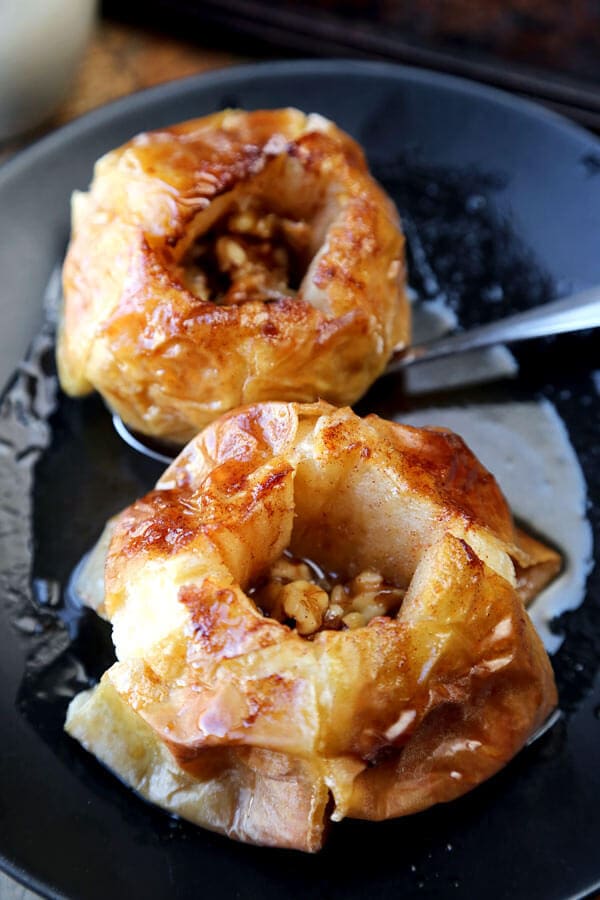 Suck on the pods and devour the seeds for a seriously yummy fiber-filled snack! Warning: you may become obsessed with this nutty and savory edamame recipe!
Total Cooking Time: 5 minutes  Calories: 204  Saturated Fat: 1.9g
Sunday
Sunshine in a cup! A blend of  kiwi, apple, banana, lemon and sweet strawberries are blended to create a smoothie that's very high in vitamins B6, B12, C and E. Great for the complexion!
Total Cooking Time: 5 minutes Calories: 304  Saturated Fat: 0.1g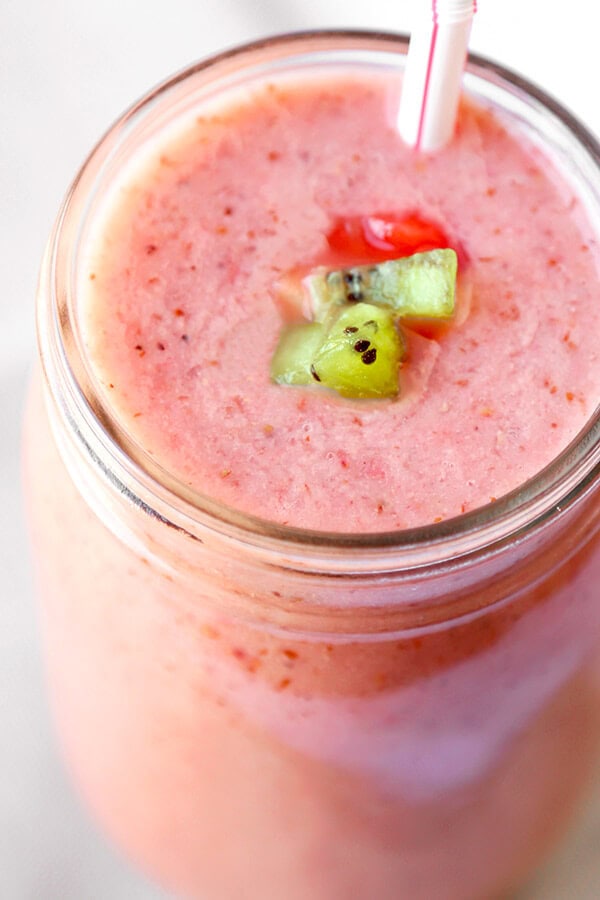 This is such a satisfying salad that you will forget it's filled with goodness! Creamy avocado, shredded cabbage, apple, carrot and celeriac, tossed in a lemon and maple syrup dressing. Yum!
Total Cooking Time:  Calories: 280  Saturated Fat: 2.5g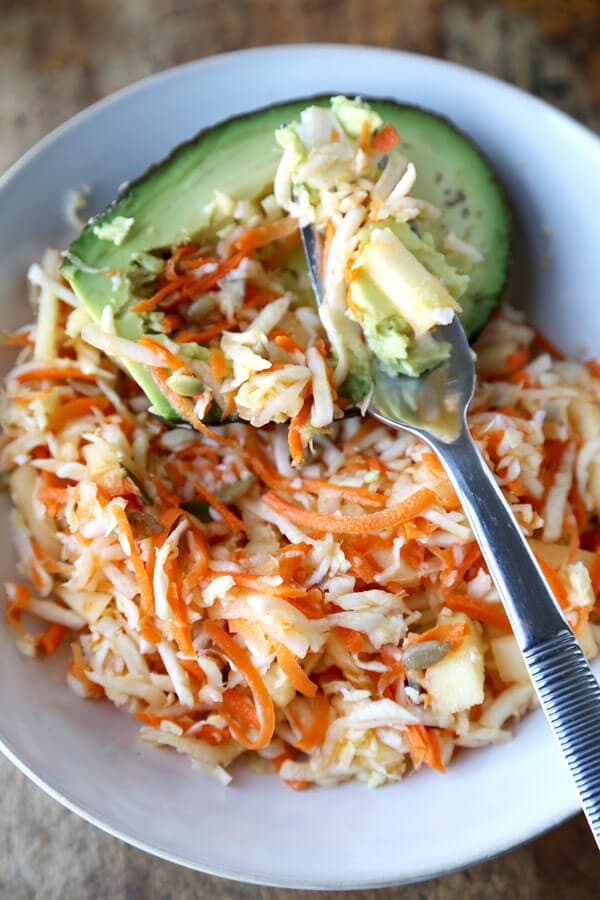 The more I use my slow cooker, the more I fall in love with it! This slow cooker recipe only takes 10 minutes to prep and you won't believe how tender the chicken will come out. One of my top favorites this winter.
Total Cooking Time: 2 hours 10 minutes  Calories: 275  Saturated Fat: 1.4g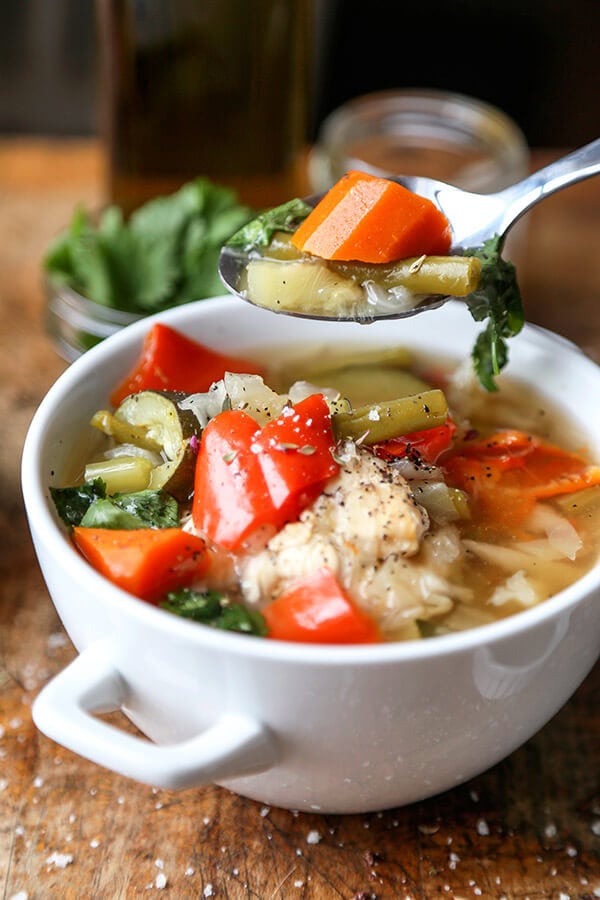 Chocolate and peanut butter for a clean eating weekend? Yes! These no bake oatmeal cookies are made with unsweetened cocoa powder for a chocolatey feel, a banana and some natural peanut butter for creaminess. A little honey brings out the sweetness for a perfectly satisfying dessert!
Total Cooking Time: 10 minutes  Calories: 184  Saturated Fat: 1.4g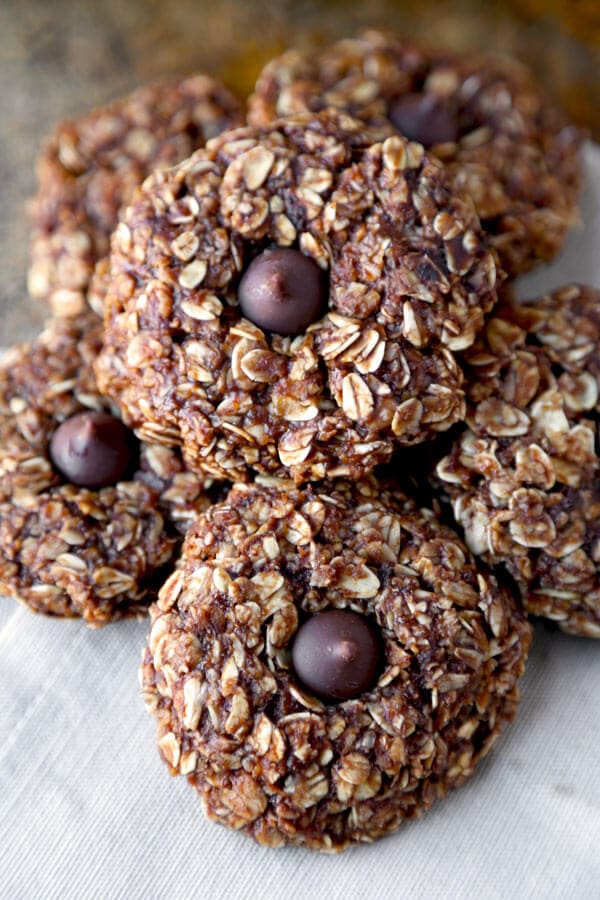 Ditch the ranch dressing and try this bright and creamy miso-lemon dip. The combination of nutty and savory miso blended with freshly squeezed lemon juice enhances the natural flavor of each vegetable.
Total Cooking Time: 15 minutes Calories: 118  Saturated Fat: 1g