What is Ramen?
Ramen ((拉麺, ラーメン) is a Japanese dish of egg or wheat noodles that are served in a flavorful broth and topped with various toppings. Many regions of Japan have their of variation of ramen, such as soy sauce flavor (shoyu) for Tokyo, pork broth (tonkotsu) for Kyushu (south of Japan), and miso for Sapporo (north of Japan).
There are also versions of ramen that are served without broth, such as:
Mazemen – noodles tossed in a sauce
Tsukemen – noodles served with a concentrated broth on the side (to use as a dipping sauce)
Yakisoba – pan fried egg noodles with meat or seafood, vegetables, and a soy sauce based sauce.
Where Did Ramen Originate From?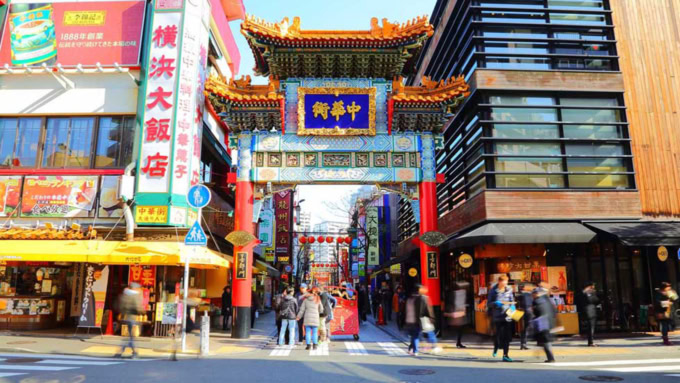 Ramen was first introduce to Japan in the 19th century by Chinese immigrants who lived around the Yokohama Chinatown area.
Originally called shina soba (支那そば), which literally means Chinese soba, the dish was made with wheat flour noodles and served in a salt and pork bones broth, topped with minimal toppings. The name changed around the 1950s when the words ramen and chūka soba became more widely used.
Rairaiken was the first ramen shop to open in Japan in 1910, in the Asakusaka district of Tokyo. Twelve Chinese cooks from Yokohama's Chinatown were brought over to make and serve ramen to Japanese customers who instantly fell in love with the dish.
How to Pronounce Ramen
The correction pronunciation of ramen is something between rah-men and lah-men. Click on the voice file below to hear the correct pronunciation.
How to say ramen in English
How to say ramen in Japanese
Why is Ramen so Popular?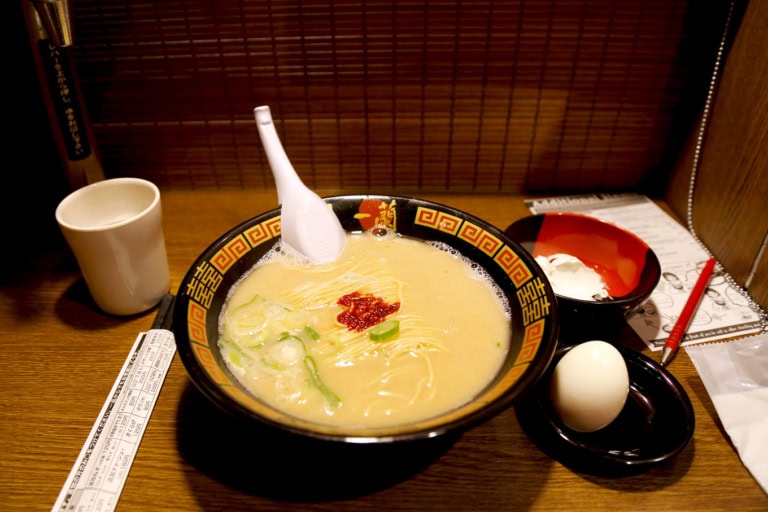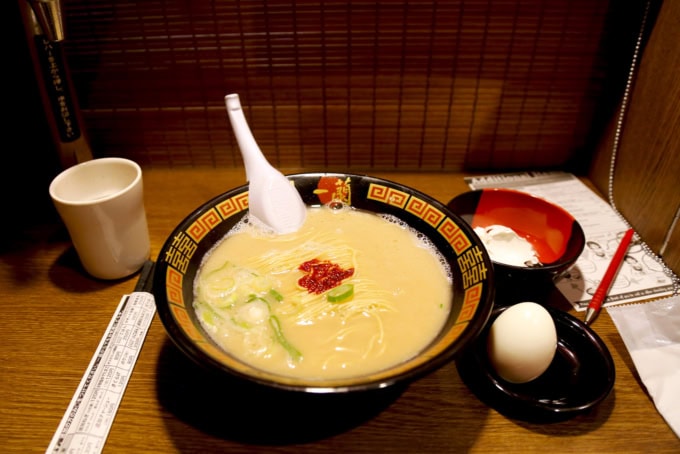 Ramen became popular in Japan after world war II, when Japan experienced its worst rice harvest in 42 years.
The US occupied Japan at that time and provided cheap wheat flour to deal with the shortage. During that time, bread consumption tripled and wheat flour was used to make ramen noodles. Ramen street vendors, now called yatai, made a regular appearance and gradually became associated with urban life.
Instant noodles were later invented by Momofuku Ando, founder of Nissin Foods and hit the internationally market in the 1980s. Since then, ramen has become an iconic dish and one of Japan's most loved foods.
Popular Japanese ramen chains like Ippudo and Ichiran can now be found in cities like New York and San Francisco.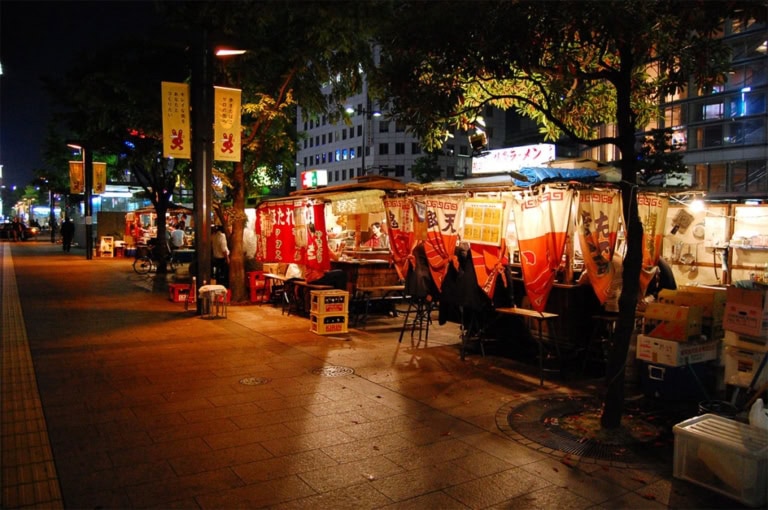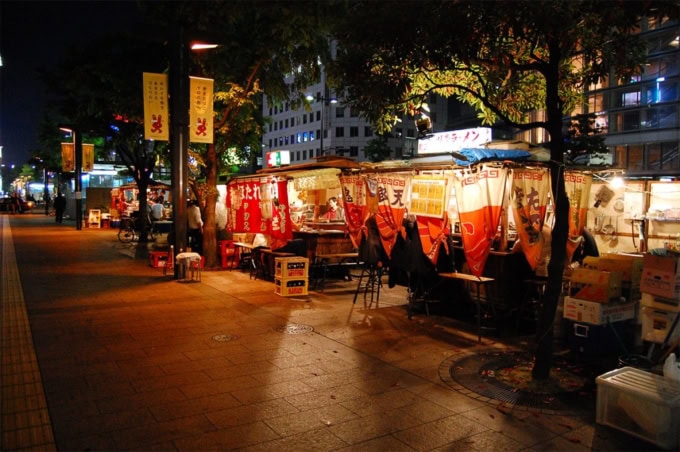 Sidenote on yatai:
Nowadays you can find yatai stands in many cities and small towns across Japan but predominantly in the Fukuoka prefecture.
The stalls are usually set up in the early evening to accommodate the evening drinking crowd, and taken down in the early hours of the morning. Ramen is just one of the dishes that can be enjoyed at a yatai stand.
Dishes such as yakitori, oden, takoyaki, gyoza, and tempura are also available and can be paired with sake or beer.
Shin-Yokohama Ramen Museum (Shin-Yokohama Rāmen Hakubutsukan)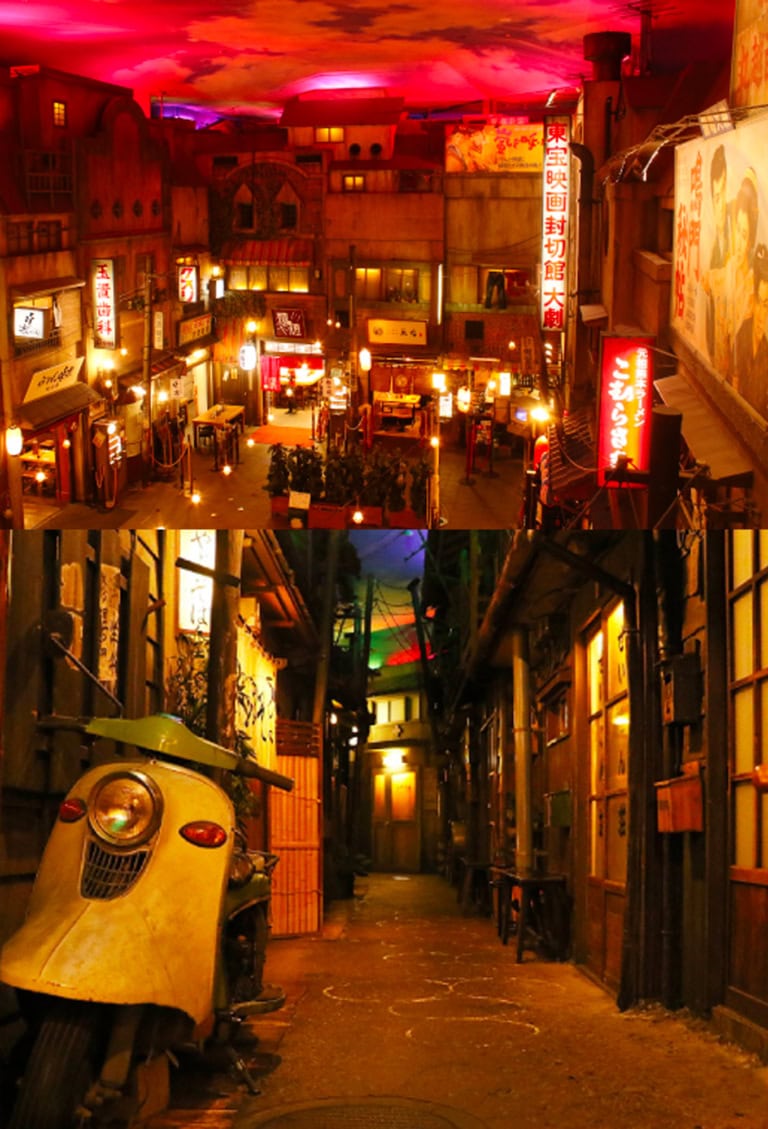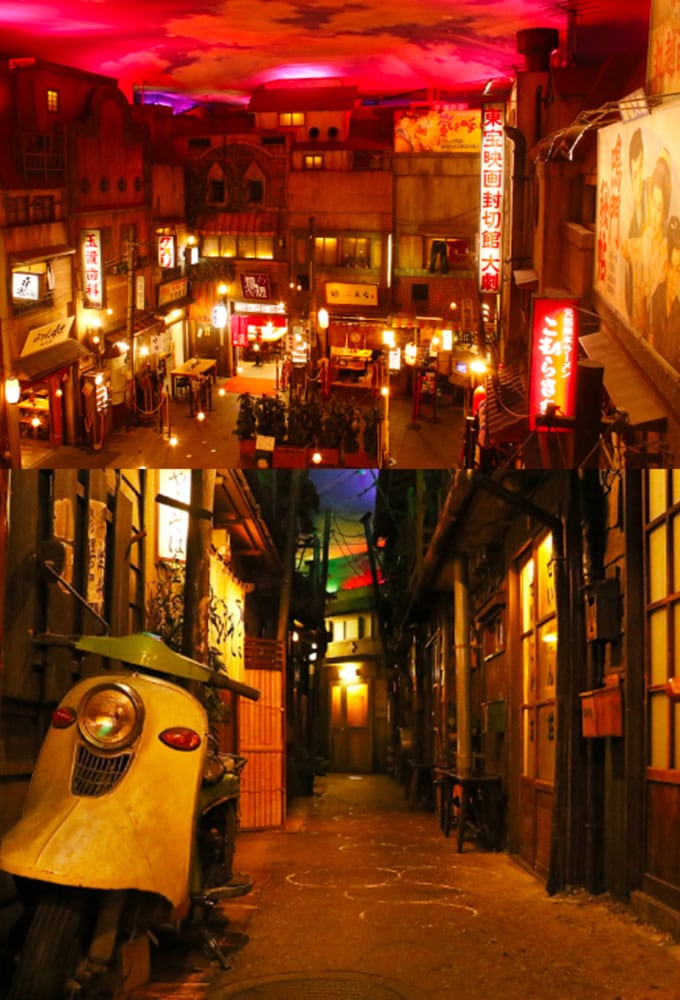 The Shin-Yokohama Ramen Museum is more of a food court that encompasses nine of Japan's most famous ramen shops such as Fukuchan, Keyaki, Hachiya, and Ide Shoten. The shops are displayed in a street-scape replication from the year 1958, Japan – the year the world's first instant ramen was invented.
Upon entering the food court you will be given a pamphlet with information about each vendor, the type of ramen they serve including the noodle thickness and broth flavor. You can also find out which vendors offer vegetarian options for those who don't eat meat.
To place an order you will have to go to one of the vending machines and press the button with the type of ramen you would like to have. The machines are written in Japanese but there should be a laminated piece of paper with the English translation on the side.
There is also a small section devoted to the history of ramen and a gift shop that sells ramen kits from the ramen shops in the food court.
The Shin-Yokohama Ramen Museum is a 3-minute walk from Shin-Yokohama station (take Exit 8) on the JR Yokohama line or Yokohama City subway.
Yokohama CUPNOODLES MUSEUM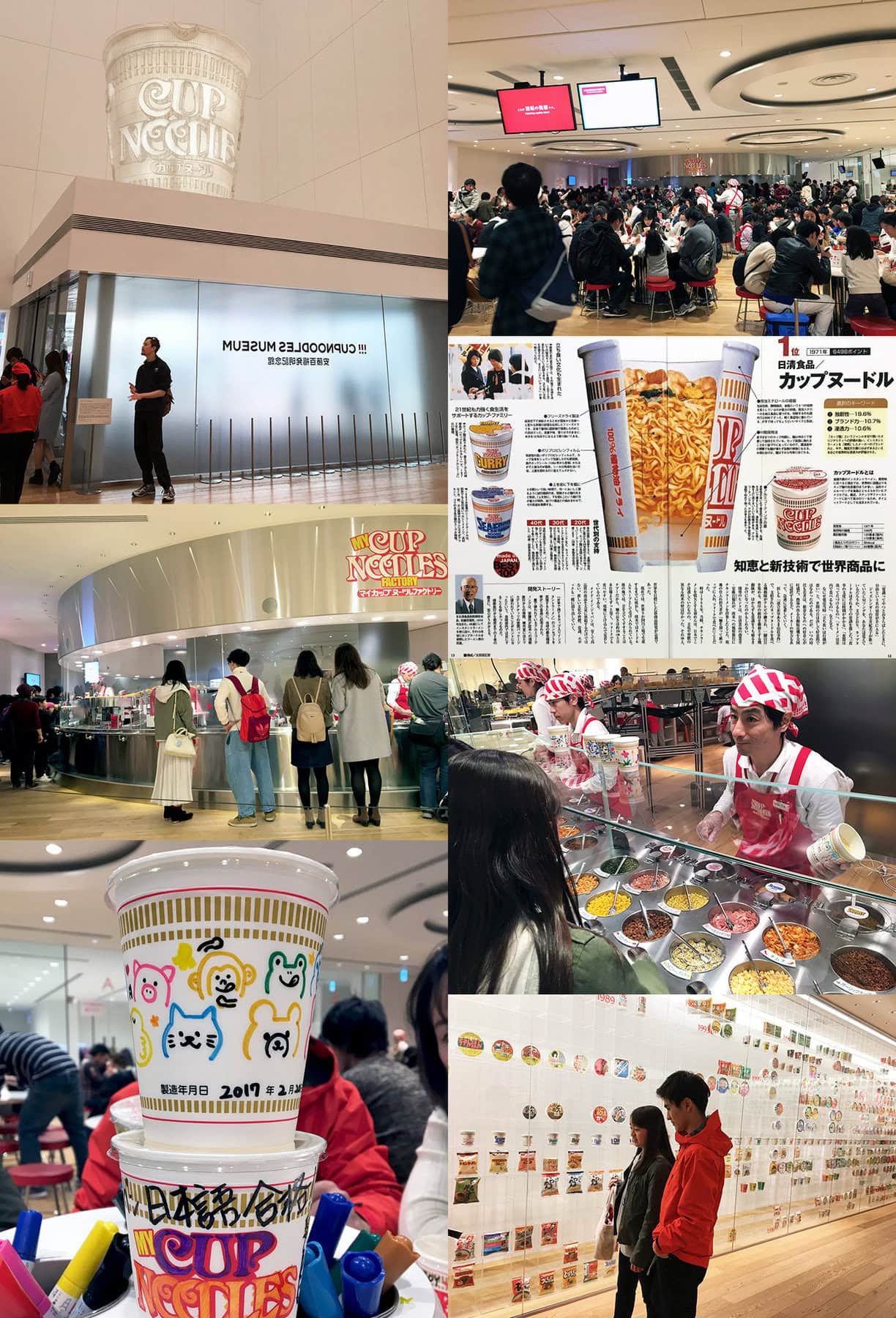 The Yokohama CUPNOODLES MUSEUM is a proper museum with lots to see and discover. Whether you are going alone or taking kids with you doesn't matter since there is plenty to do for everyone!
The admission fee is ¥500 for adults (about $4.75 US) and free for children. You don't need to make a reservation to visit the general area of the museum.
However, if you would like to make your own chicken ramen you will need to make reservations to enter the Chicken Ramen Factory. Once inside you will get to knead, steam and season the wheat flour noodles and flash fry them.
The same goes for the My CUPNOODLES factory, which is a large room with round tables equipped with color markers. You must reserve a table to decorate your own styrofoam noodle cup which you have to purchase from a vending machine for ¥400 (about $3.75 US). Once you are done decorating your cup, you will be taken to the factory side where you have to pick one of four soup flavors – seafood, curry, chicken (standard), or chili tomato.
As you move down the line you will presented with ramen 12 toppings, of which you must choose four – shrimp, egg, hiyoko-chan fish cake, potato, minced pork, green onion, kimchi, corn, cheese, green bean, and the special monthly topping.
One the factory employees will then ask you to crank a wheel that will seal your ramen cup. Finally, the cup will be placed in a shrink-wrap air bag that will expand once you blow in it. Your own cup noodle will be neatly placed in the center and the bag comes with a string so you can wear it around your neck.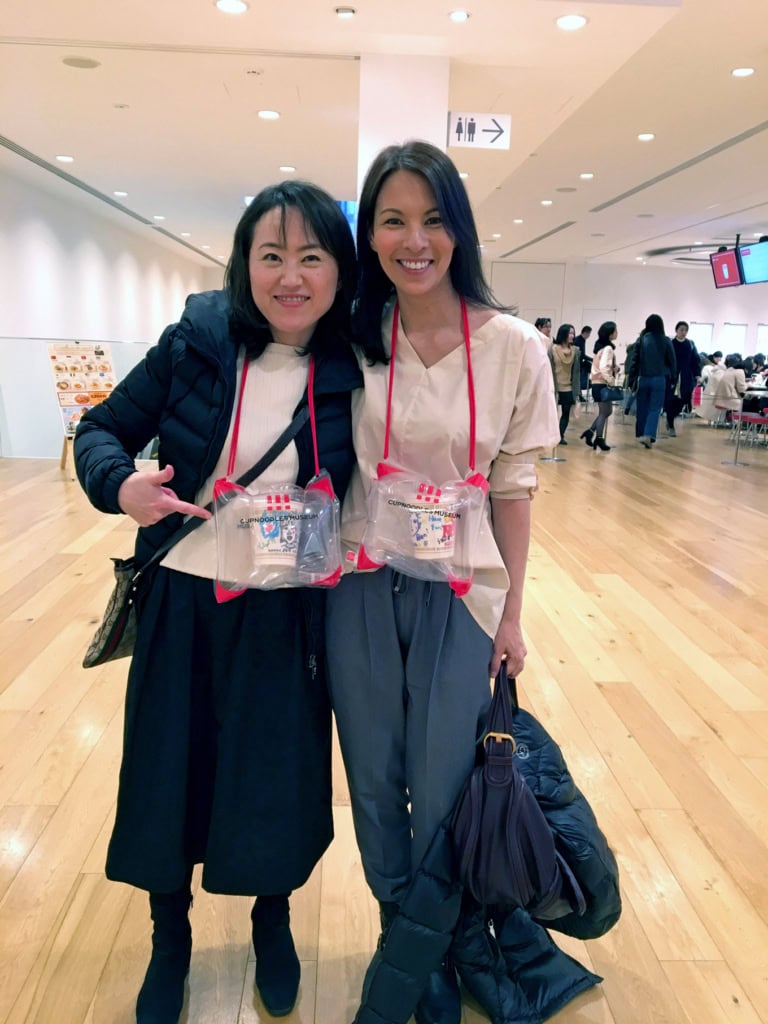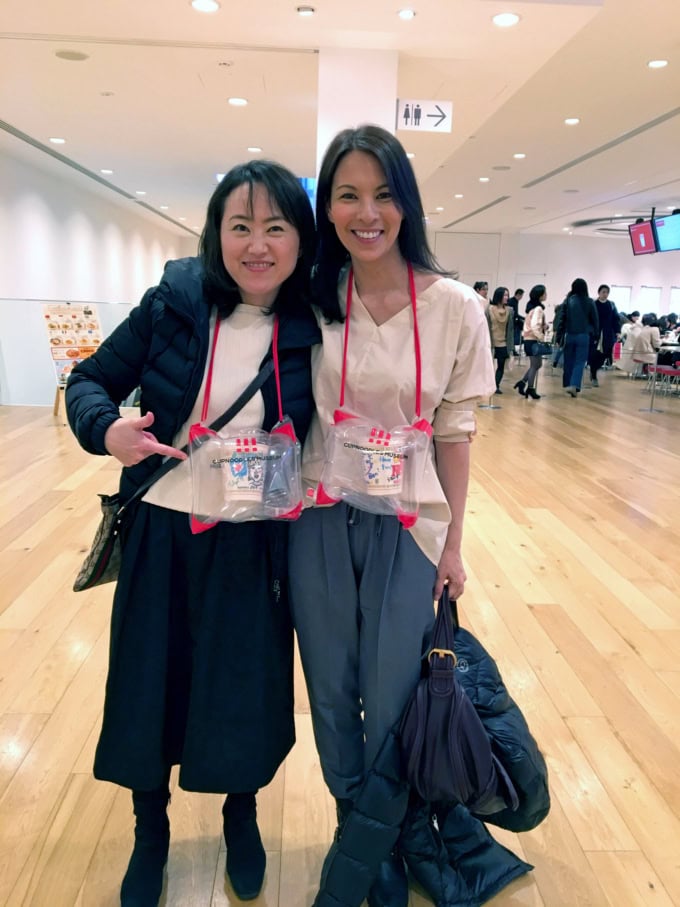 Aside from the Chicken Ramen Factory and the My CUPNOODLES factory, the museum has a Momofuku movie theater showing the story of Momofuku Ando in CG animation, an area called the Instant Noodles History Cube displaying all the different designs and flavors of cup noodles created globally, six Creative Thinking Box rooms providing a look at Momofuku Ando's inspiration and creative thinking, a 58-meter long panorama of Ando's life, and the Noodles Bazaar – World Noodles Road, which is a food court selling different noodles from around the world.
The Yokohama Cup Noodles Museum is an 8-minute walk from Minatomirai station, or Bashamichi station, which are both on the Minatomirai line.