12 Post-Holiday Recipes to Help Get You Back On Track
*This post may contain affiliate links. Read my disclaimer here.
These 12 post-holiday recipes will help get you right back on track so you can start the new year strong and motivated! Plus 4 easy tips for self-care in January.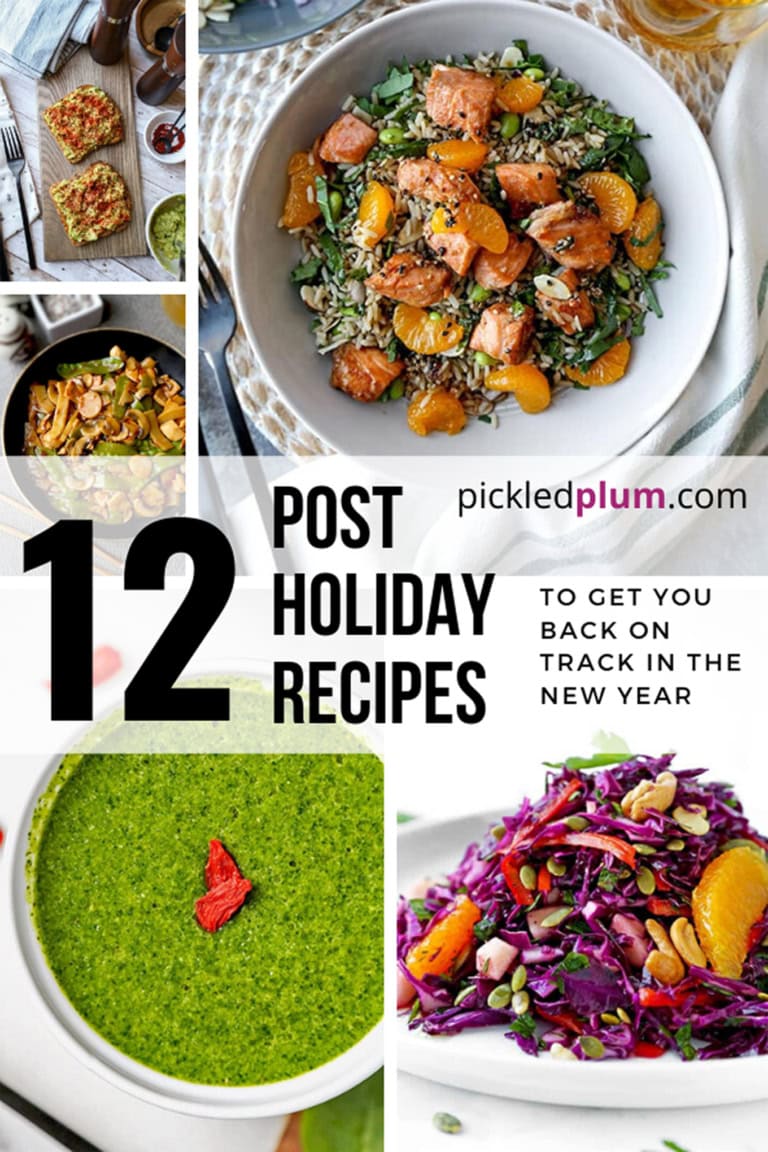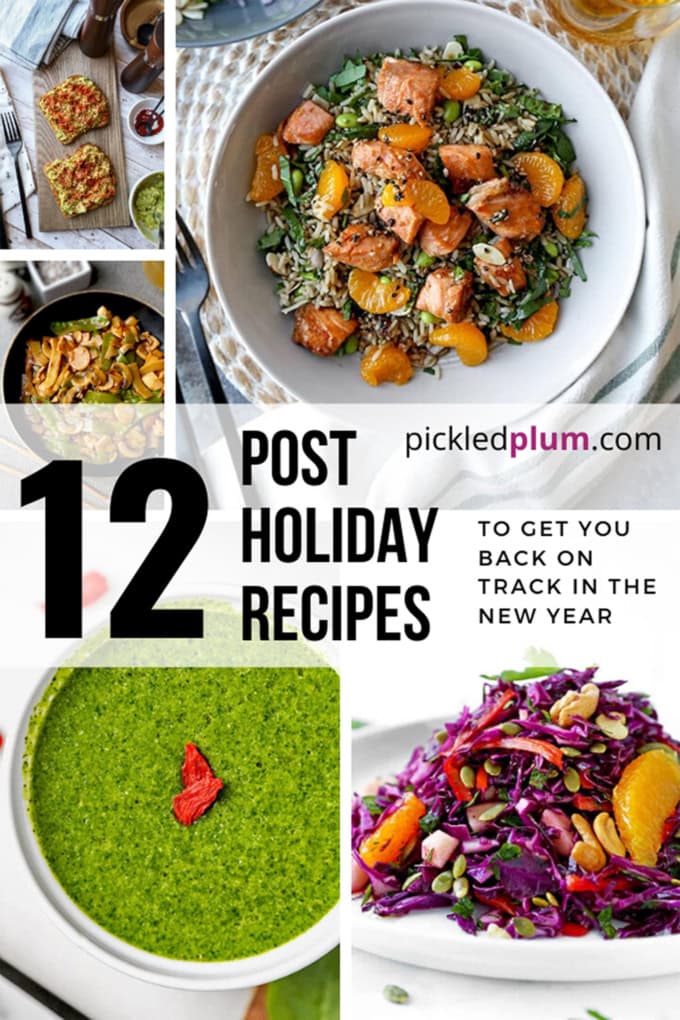 Well, that was fun! The cozy holiday parties, the gargantuan meals – and that last epic bacchanal on New Year's Eve were exactly what we needed to connect with friends and family and have some fun 🙂
However, while it was an absolute blast, some of us may be left feeling a bit worse for wear at this point. Whether you took no prisoners and indulged on a daily basis – or just got a little too familiar with that tray of peanut brittle – it won't take a mammoth effort to get back on track in January.
I'm a firm believer that simple things like eating reasonable portions of delicious food, drinking plenty of fluids and getting enough rest can be all it takes to get us back up to 100% pretty quickly.
Now I'll get to the easy post-holiday recipes in a second… but first, here are a few simple tips for success in the new year.
4 Easy Tips for self-care in January
Set attainable goals. Don't go crazy. Sure, we've made our New Year's resolutions and are feeling motivated. But sometimes, we can go a little overboard. If you vow NEVER to eat chips again in your life, that's a heavy load to bear. Doable in January. Impossible by March. A small bag of crisps every once in a while can be a nice treat. Just not every day. And, on the inverse, the same goes for the gym. If you overdo it with daily 2 hour cardio-blasts in January, you might burn out by February. Hey – that gym membership contract lasts a year! Start with something like 3 days a week and work your way up from there. Let's be in for the long-haul!
Drink plenty of fluids. Staying hydrated isn't just good for your kidneys. It has some real benefits toward feeling alert and switched on. And if you want clear, fresh skin start with some good ol' H20. If plain water sounds a little boring, switch it up with infused waters, like this fruity detox water – or this fresh and crisp cucumber water.
Get some rest! Sleep is when your body and brain reset themselves. You burned the candle at both ends over the holidays. Give yourself a reprieve. 
Eat. This is where those New Year's resolutions can go a little off the rails. We need food. Crash diets don't work – and tax our bodies pretty heavily. Don't turn the nutrition off. Just switch it up. Your body will thank you for introducing plenty of nutritious food on a regular basis. And it's an absolute farce that good food can't taste good! 
12 Easy Recipes for the new year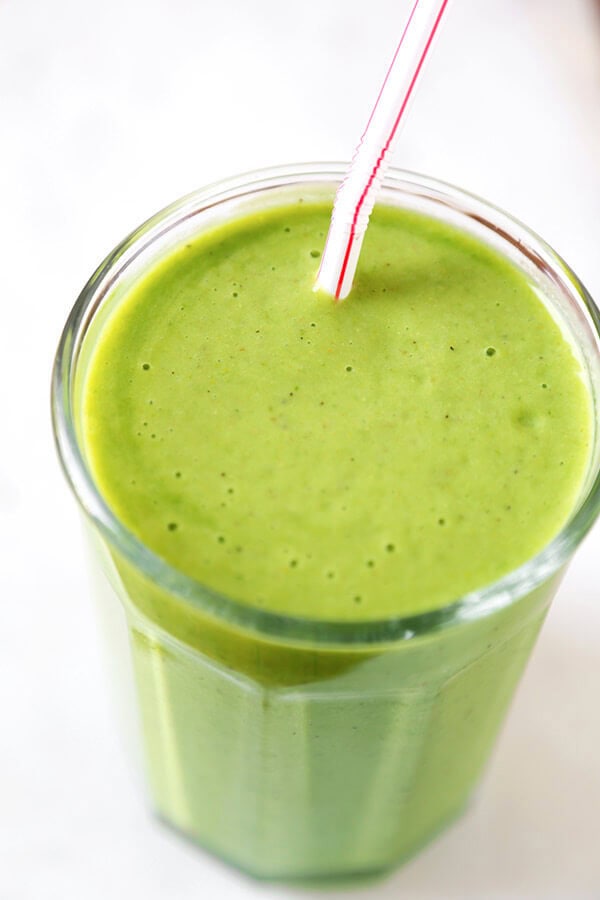 Perfect first thing in the morning – or as a little afternoon pick-me-up – this tangy, sweet and silky smoothie is packed with nutrients. How did you get that glowing, fresh skin? Maybe it's the smoothie 🙂 GET THE RECIPE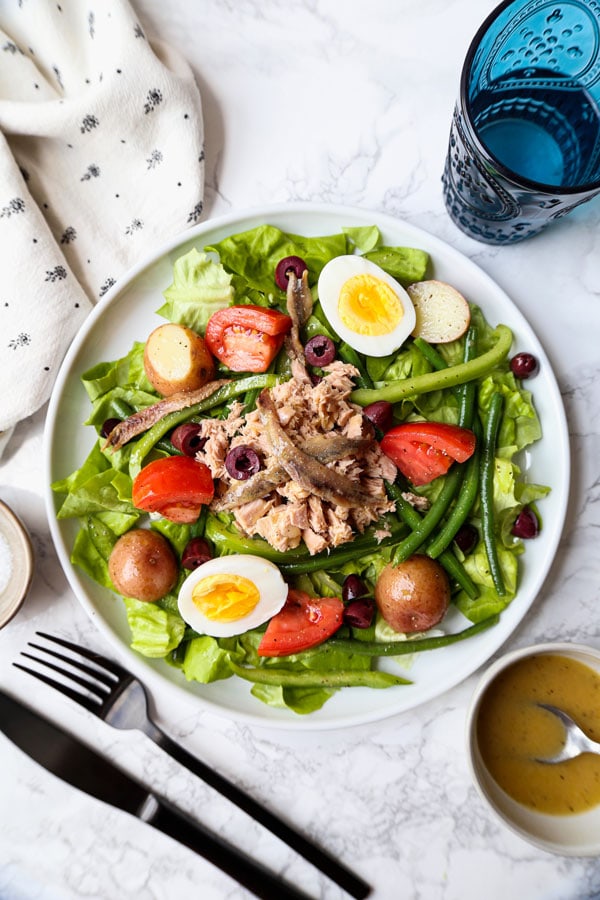 Packed with protein and fresh veggies, this hearty salad eats like a full meal. This is your pre-gym power-up. A French classic you can whip up in 20 minutes! GET THE RECIPE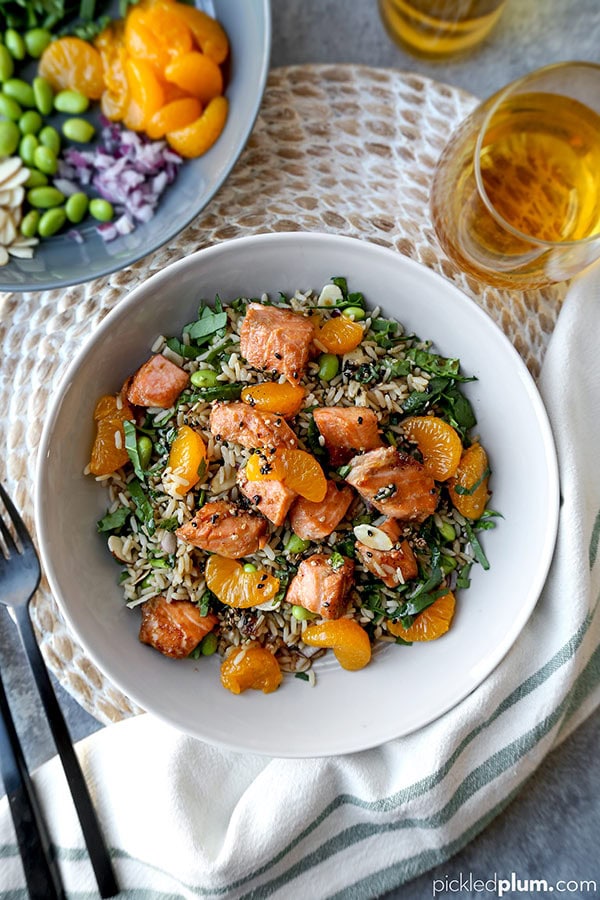 Need a little zing? This is your salad for sure! Aside from being a protein and complex-carbohydrate bomb, it's simply got all the flavors. Sweet, salty, nutty, refreshing. In short: amazing. GET THE RECIPE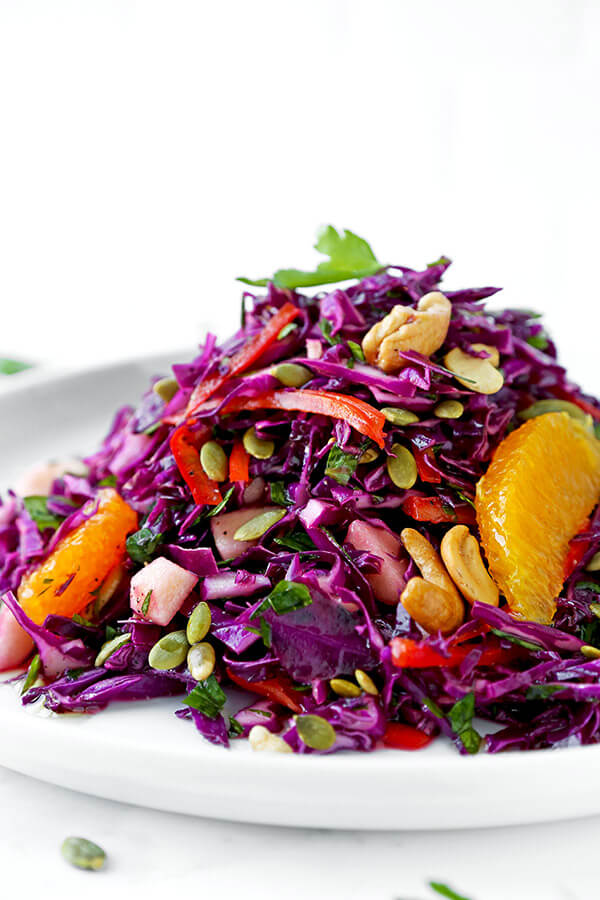 A sunny, breezy plate of food on a gloomy, snowy day is just the thing! Purple foods are packed with antioxidants and vitamins. A real powerhouse of goodness! GET THE RECIPE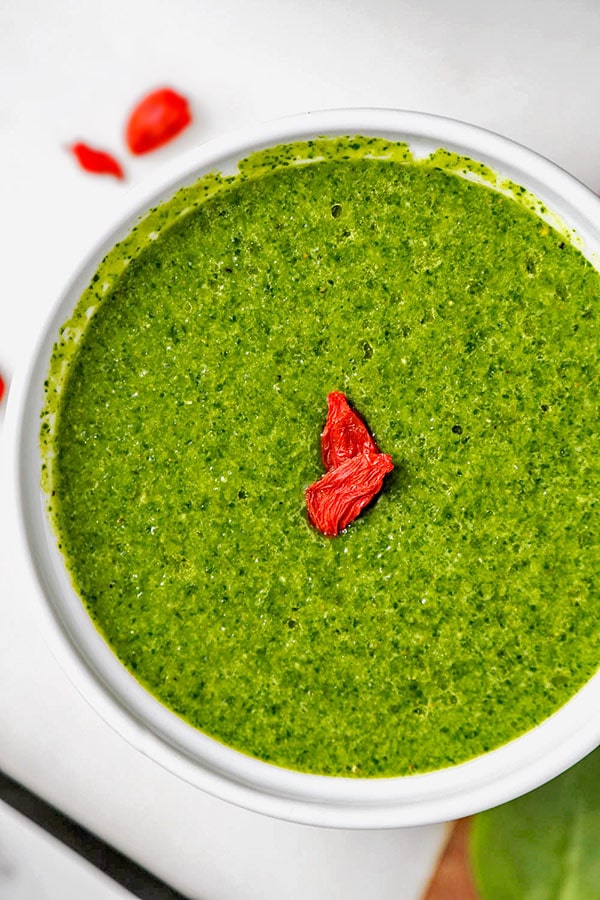 Go green! This simple soup only requires a few ingredients, yet has a complex flavor from a mix of spices like turmeric and cumin. Baby spinach and watercress pull double duty, delivering a vibrant brightness to your bowl – and a whole lotta goodness to your belly. GET THE RECIPE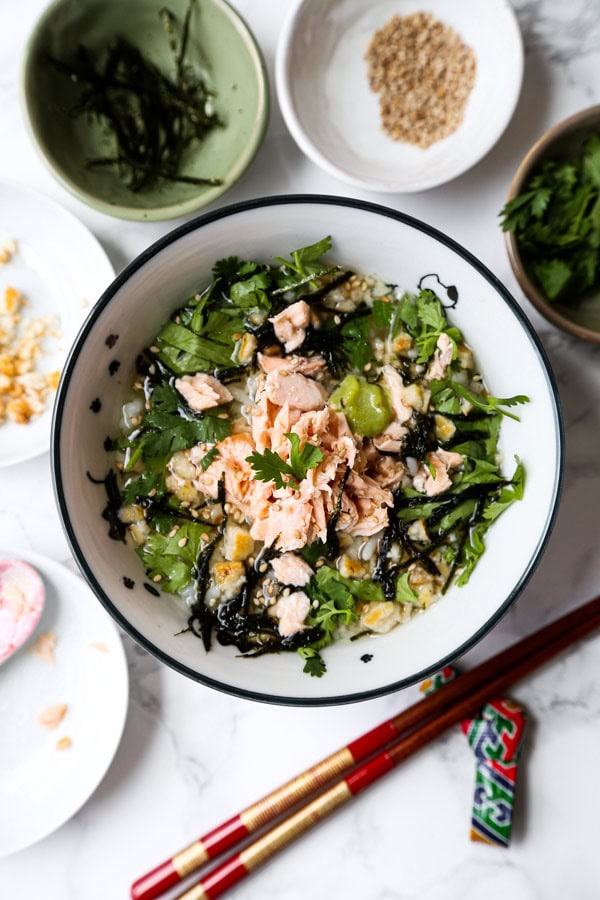 This is a hearty Japanese rice recipe that fills you up, yet somehow manages not to weigh you down. Works great with leftover salmon. And green tea is pretty dang awesome at beating the winter chill. GET THE RECIPE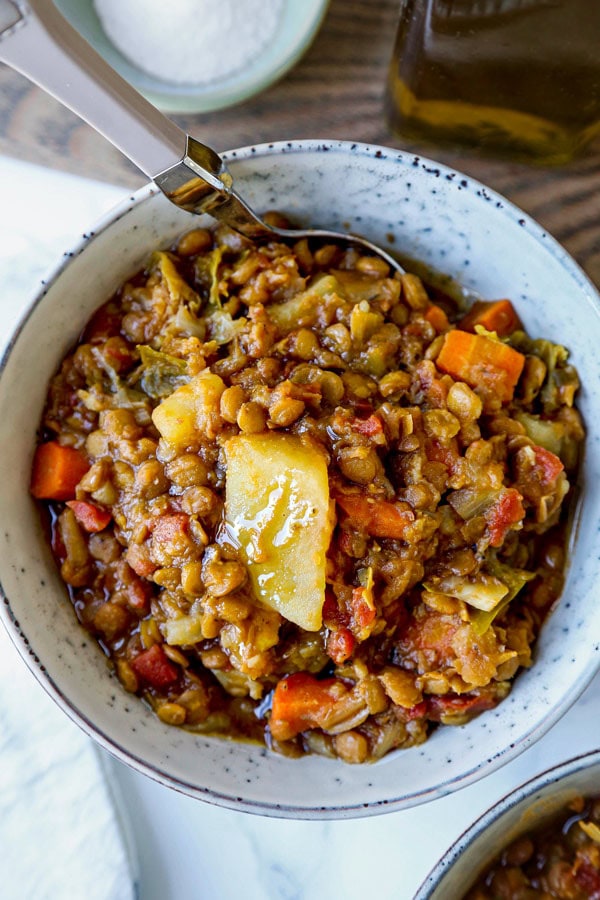 Winter comfort food is the best! And it's also pretty great when a hearty stew is packed with colorful veggies and savory flavors. Make it super-easily on the stovetop or in a slow cooker. One of my favorite post-holiday recipes! GET THE RECIPE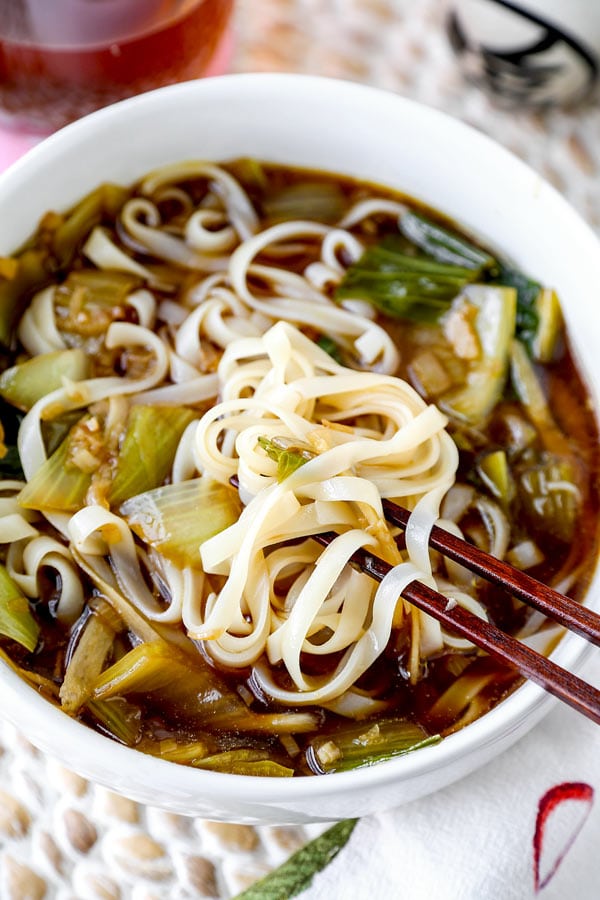 Hot, savory and satisfying, this is the soup for you if you need a little dose of Asian flavors in your life. The broth is umami-rich and bok choy has the best crunch! Rice noodles are relatively low-cal in the pasta department as well. GET THE RECIPE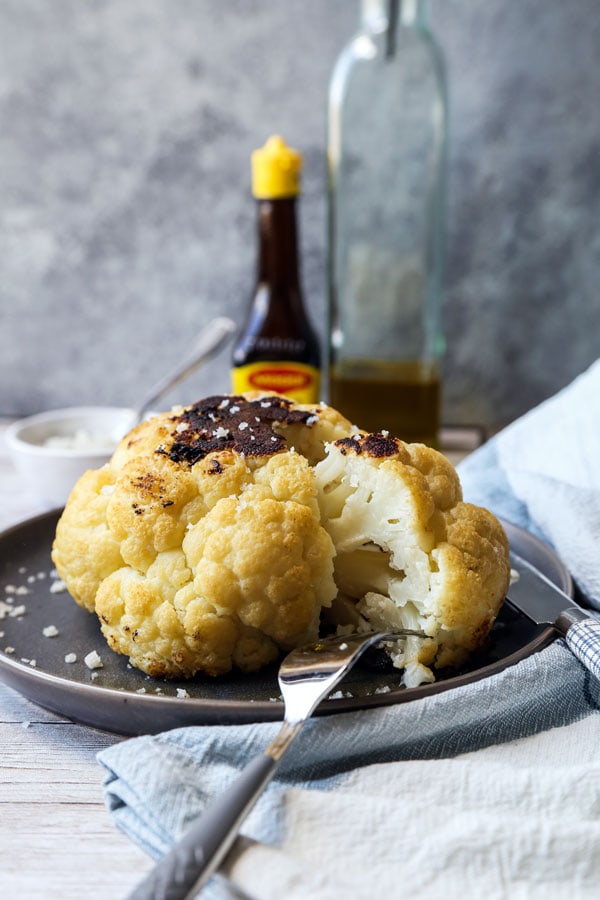 Who says veggies can't be both simple to prepare AND delicious!? You only need 3 ingredients to make this oven roasted vegetable dish: cauliflower, olive oil and salt. And the browned bits are soooo savory! GET THE RECIPE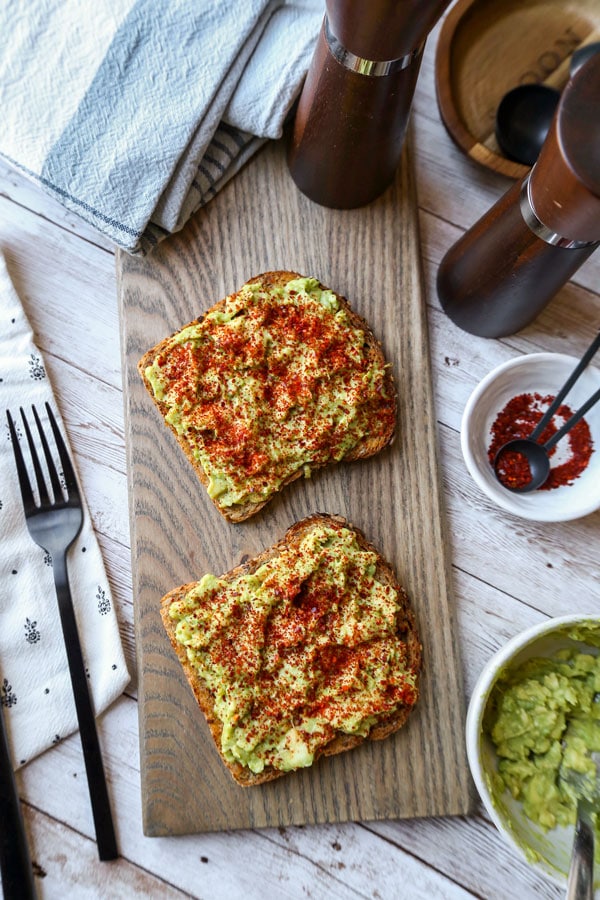 Win the brunch game this winter with whole grain bread topped with savory miso paste, creamy avocado and a sprinkle of smoky Korean chili flakes. Yes, avocado toast is a thing these days. But that's because it's so darn delicious! GET THE RECIPE
Craving takeout from your favorite neighborhood Chinese spot? Well, why not make it instead. This simple protein and veggies recipe is deceptively simple to make – and will totally crush your tastebuds' need for the satisfying flavors of delivery. GET THE RECIPE
You're not gonna believe that this savory and peppery 'chicken' isn't really chicken at all.  The crunch when you bite into this oven-baked tofu is powerful! It's finger-licking-… ah, nevermind, haha! GET THE RECIPE
What about you? What's your favorite recipe to prepare in the New Year to keep you feeling your best? Tell me about in the comments section! Got a picture? Share it on Instagram and tag me: @misspickledplum 🙂
Pickled Plum is a participant in the Amazon Services LLC Associates Program, an affiliate advertising program designed to provide a means for sites to earn advertising fees by advertising and linking to amazon.com.