Whether you're working from home, taking care of the kids – or wrapped in a blanket on the couch binge watching your favorite shows – you've gotta eat! Here are 12 easy to make lunch recipes!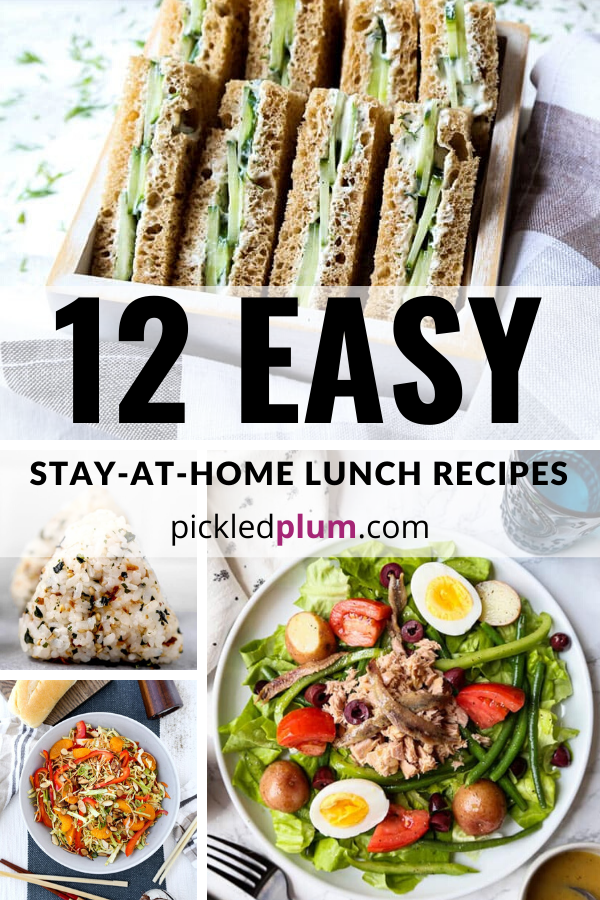 Sometimes you're juggling 50 work tasks (all while trying to remember how to get the printer connected to your home network). And sometimes you're nesting the day away on the couch with a kitty and a good book.
But no matter what the day brings, sometimes it's pretty easy to forget to eat lunch. It seems like such a simple thing – but it's one of the first tasks to fall by the wayside when life starts to do its helter skelter thing.
Hey – it doesn't have to be that way!
Here are a dozen easy lunch recipes, you can make at home with minimal ingredients – that will fortify your tummy, please your tastebuds and have the kids asking for seconds.
12 easy stay-at-home lunch recipes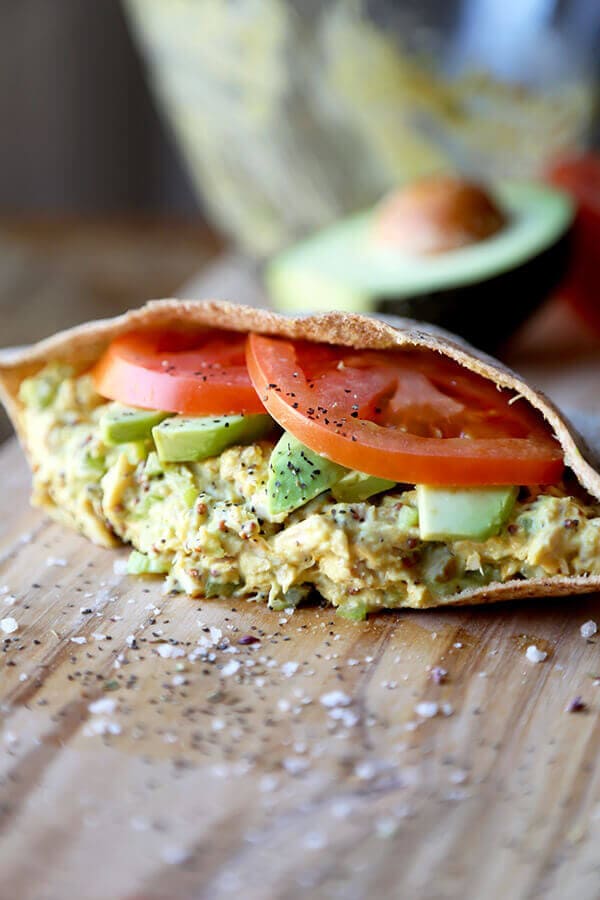 Let's start with the big guns! A can of tuna is a fairly common pantry staple – but can easily be transformed into something spectacular with minimal effort. This turmeric spiced tuna salad is based on my Mom's legendary recipe. Warning: addictive 😋 GET THE RECIPE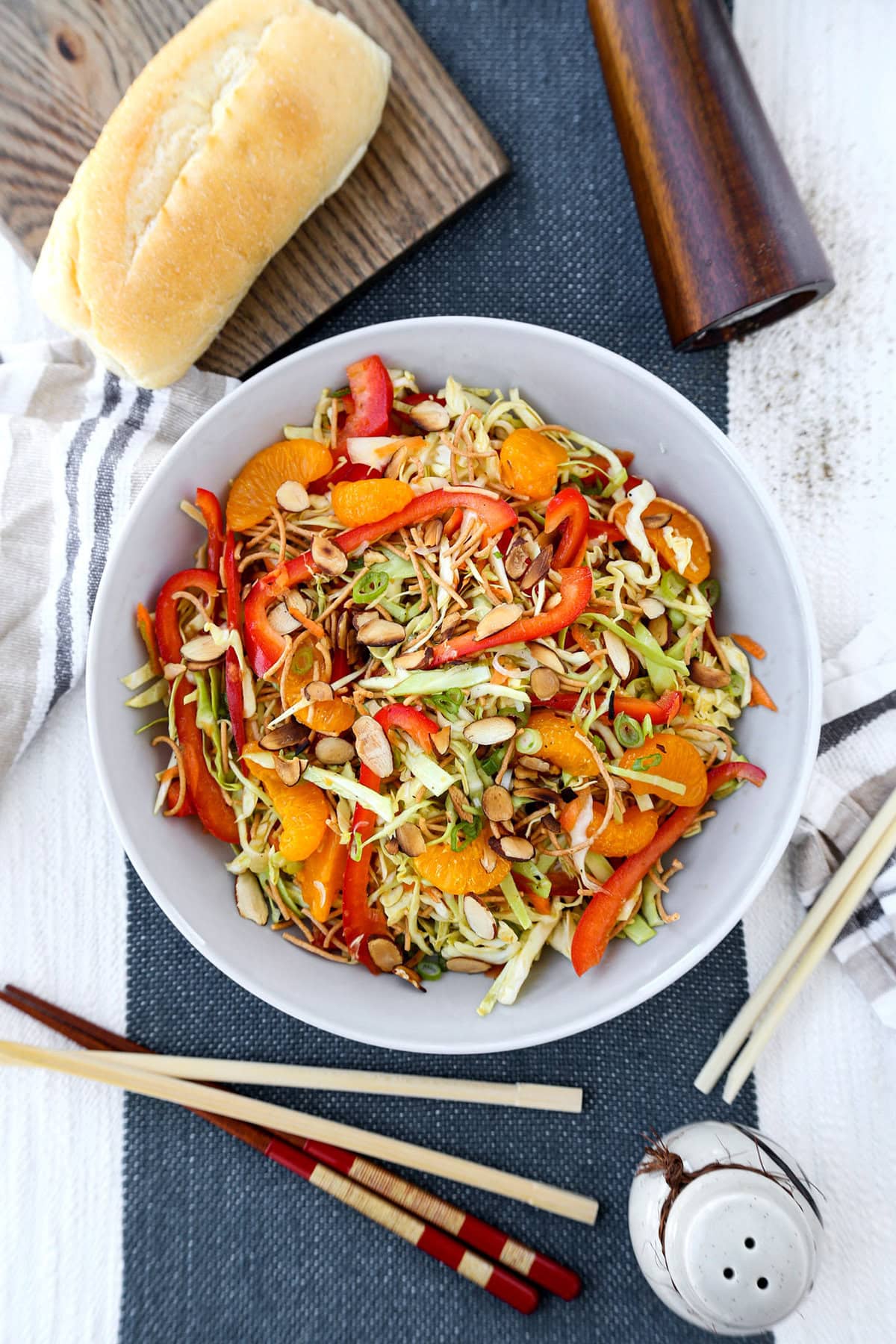 Got 15 minutes? Then this crispy, crunchy Asian slaw can totally be your new go-to lunch recipe! This delicious salad has all the colors of the rainbow and is tossed in a savory, nutty and sweet dressing. GET THE RECIPE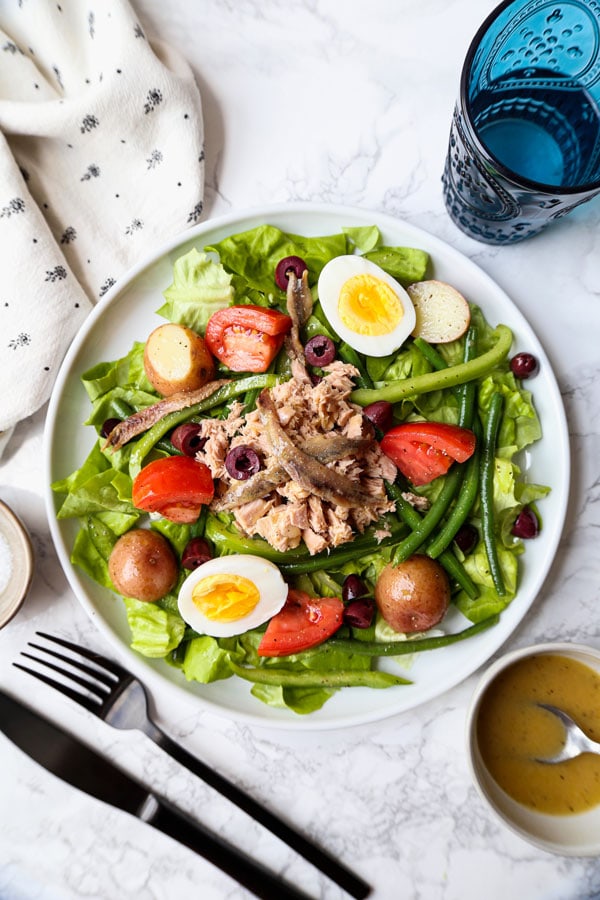 Here's a salad that eats like a meal! This French classic is piled high with rustic, hearty and filling ingredients and then drizzled with an easy-to-make vinaigrette. Yep – this yummy salad will keep you going all day! GET THE RECIPE
This portable Japanese snack powers everyone from salarymen to school kids through the day in the land of the rising sun. BTW, there's not much in the food world easier than cooking Japanese rice (I've got instructions here). You can load up your onigiri / musubi with your favorite filling and dig in! GET THE RECIPE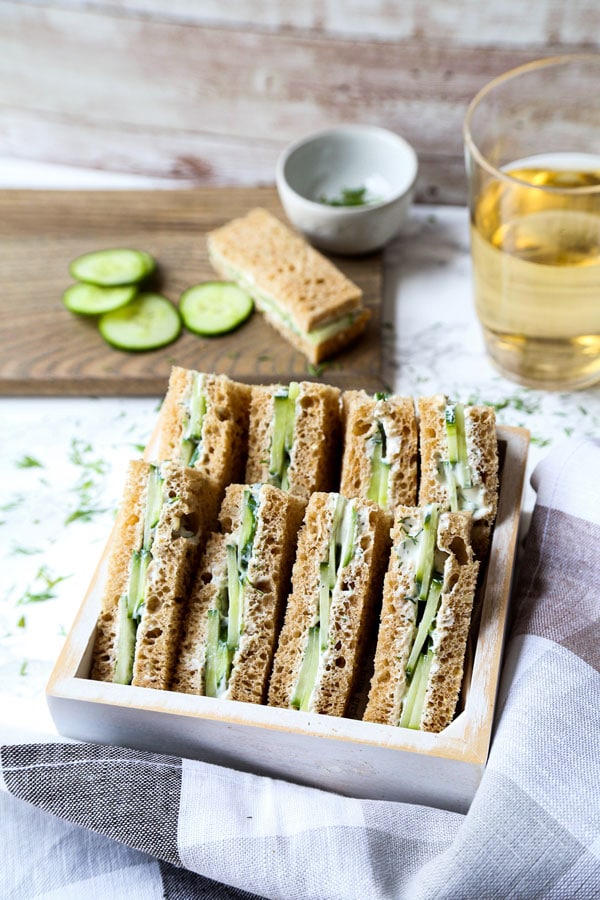 Who says lunch can't sound fancy? Well, making tea sandwiches may sound like a laborious task – but they're so easy to whip up! Layered with sliced cucumber and a simple yogurt based tzatziki, the toughest part of the whole process may just be trimming the crusts off, ha! GET THE RECIPE
When the urge for Chinese takeout strikes, head to the vegetable crisper. It's amazing what you can pull off with a head of napa cabbage and a carrot. This smoky, savory stir fry is so easy to make for lunch – and is perfect over steamed rice. It only takes 15 minutes to make from start to finish! GET THE RECIPE
This one is for the kid that lives inside us all! Because fried rice wrapped inside a fluffy omelette and topped with ketchup sounds pretty fantastical indeed. Well, this Japanese classic is so dang delicious – and it makes the perfect filling lunch. Try it and you'll see. Plus it's the perfect recipe to use up that leftover rice in the fridge 🍚 Itadakimasu! GET THE RECIPE
Put the phone down! This easy Chinese stir fry is a classic combination of chicken, mushrooms, snow peas, bamboo shoots and water chestnuts – covered in a thick, savory and sour sauce. 20 minutes to make a lunch this good: worth it! And it tastes better than takeout. GET THE RECIPE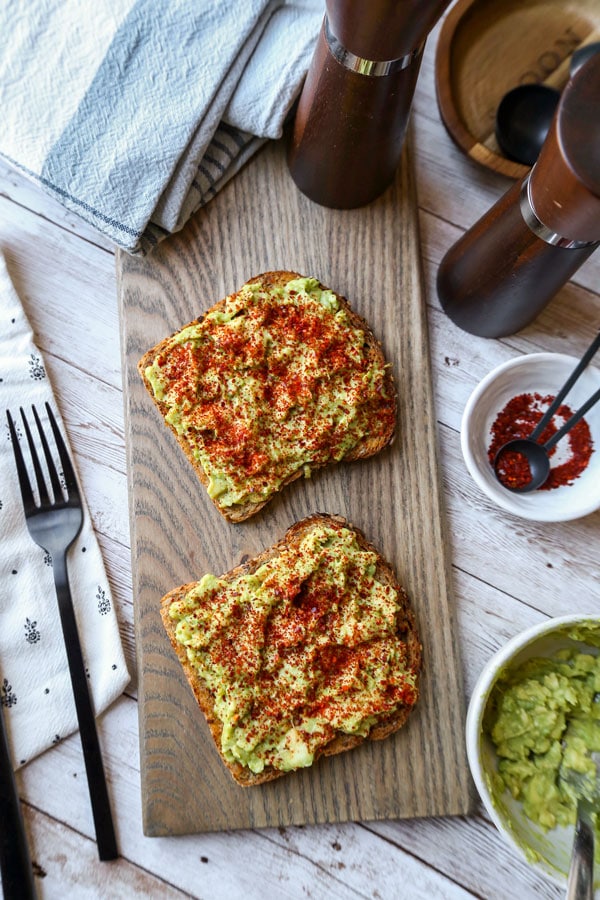 Sure, avocado toast is a thing. But that's because it's delicious! The secret is pan toasting your bread with a thin layer of savory, funky miso paste. Top with creamy mashed avocado and gochugaru (red Korean chili flakes) for a little heat. And it never hurts to throw an egg with a runny yolk on top. Lunch is going to be epic at your place! GET THE RECIPE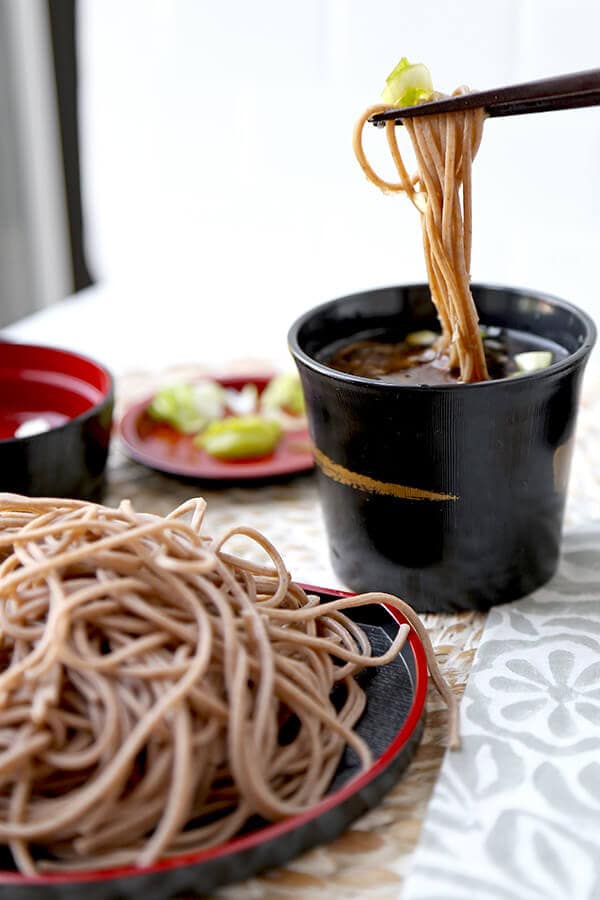 This is about as easy as lunch gets. Cold buckwheat noodles served with a side of chilled mentsuyu dipping sauce is not only simple to pull off as a home chef, it tastes stunningly good. Dip and slurp to your heart's content. GET THE RECIPE
Here's another easy Japanese recipe to make when you get a craving for noodles at lunchtime. This soy sauce based broth tastes like you interned at a ramen shop in Tokyo – and you get bonus points if you top it with a seasoned ramen egg! Using fresh noodles is best – but you can totally use the noodles from a package of ramen from the bodega if that's what you have handy. No shame in using what you've got! GET THE RECIPE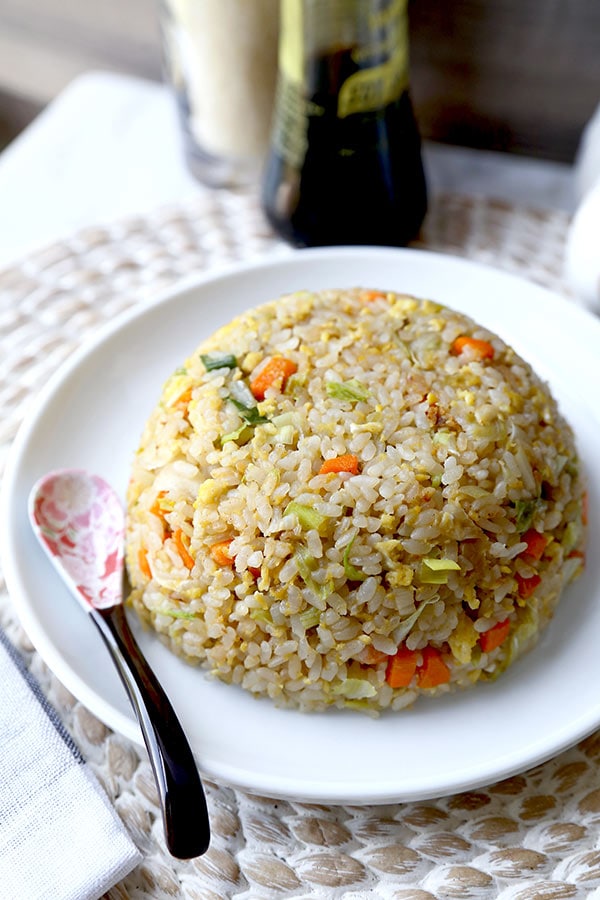 Some days are perfect for carbo-loading. On those days I make a simple veggie packed fried rice with eggs and soy sauce for lunch. And its yet another great use for the leftover rice you have taking up space in the fridge. In fact, day old rice works best when making Japanese fried rice. Check out the step-by-step video on the recipe page. You've got this! GET THE RECIPE
Happy cooking, friends! And if you make any of these recipes, snap a photo and tag @misspickledplum on Instagram, using the hashtag #misspickledplum!