Don't stress this Thanksgiving week! Here are 18 of the most festive and delicious turkey-day recipes to round out your epic feast!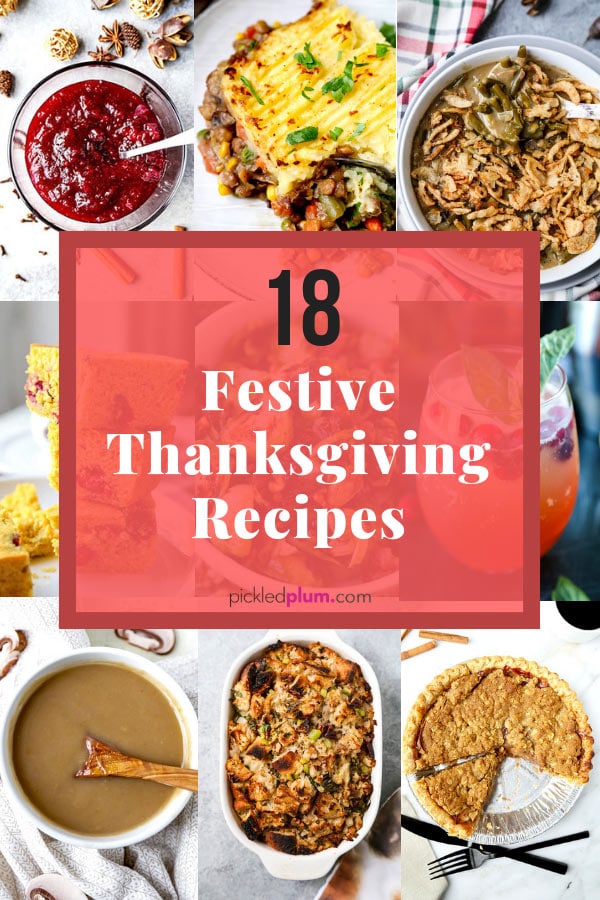 18 Festive Thanksgiving Recipes
I start planning my Thanksgiving feast at least a week out. It takes a decent amount of brainpower (and multiple trips to the grocery store) to pull off the perfect, indulgent spread for family and friends. There's just a lot of info rattling around my head: Are there enough vegetarian options?
Too many side dishes – or just enough? Should I get the 20-pound bird, or should I go with a smaller turkey and make even more side dishes? My notebook is a complete mess of recipe ideas and shopping lists on Thanksgiving week. But, I'll level with you friends – as long as I don't run short on gravy, I'm a happy girl!
Is it worth the effort? You bet it is!
There's nothing I love more than a cozy feast around a big table, breaking bread with my besties.
This year, I've done some of the legwork so you can take it a bit easier in your home on the days leading up to the feast. Here are 18 easy and delicious Thanksgiving dishes to round out your turkey-day spread.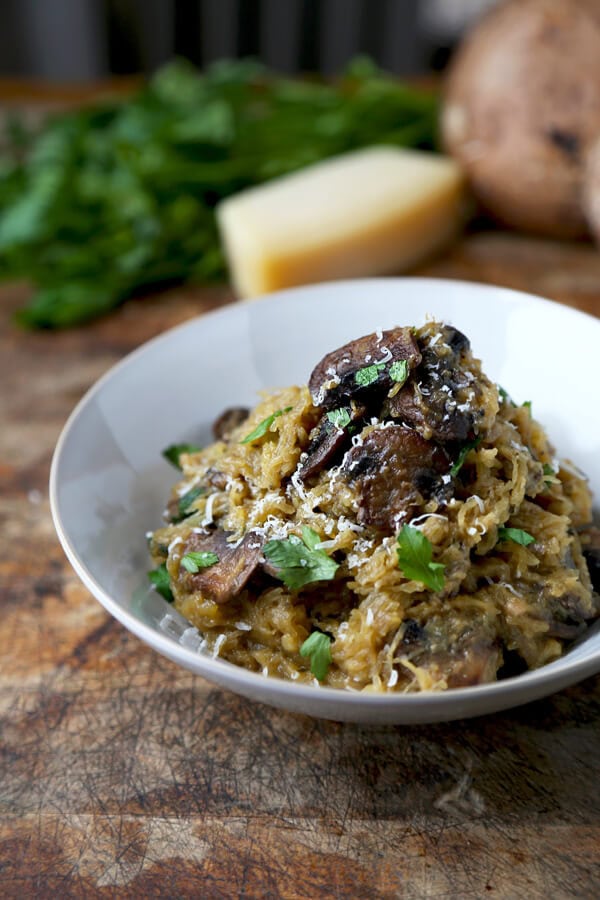 When I feel like an umami loaded mushroom risotto (but not the mammoth quantity of butter and the associated calories), I make this simple and delicious spaghetti squash recipe. Spaghetti squash is a magical veggie that soaks up the all the delicious and savory goodness of the mushrooms and Parmesan cheese. GET THE RECIPE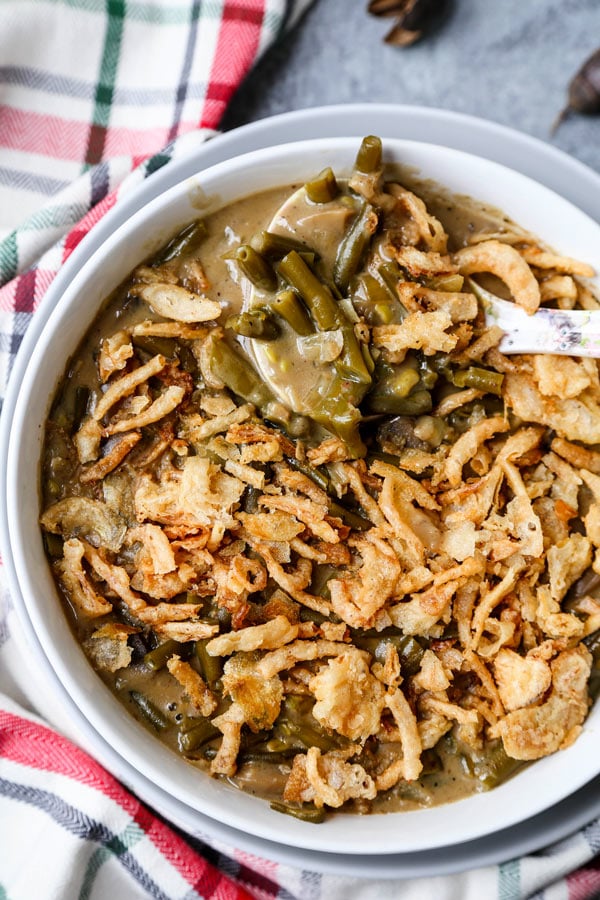 One of Ben's favorite Thanksgiving dishes is green bean casserole. I used to make it the traditional way, with chicken broth, cream of mushroom and cheese. But since we've taken to eating less meat and dairy these past couple of years, I created a vegan version of green bean casserole that's just as satisfying! This version has the same creaminess and earthy taste but without the added calories and fat. GET THE RECIPE
Store bought stuffing is good but nothing beats a homemade one. This vegan stuffing is healthy, savory, nutty and packed with freshly chopped herbs. It's so yummy, your guests will be asking for seconds! GET THE RECIPE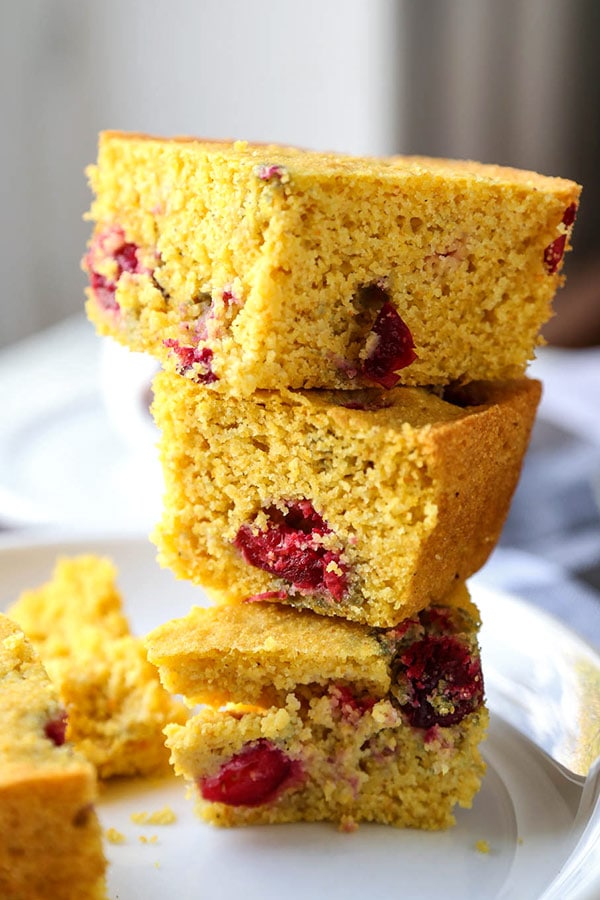 I love the subtle sweetness of cornbread so much that I find it difficult to stop after just one piece. Adding tart cranberries to it take this traditional Thanksgiving side to a whole new level of yumminess! This fruit studded homemade cornbread recipe is slightly sweet, obscenely delicious and totally gluten free. GET THE RECIPE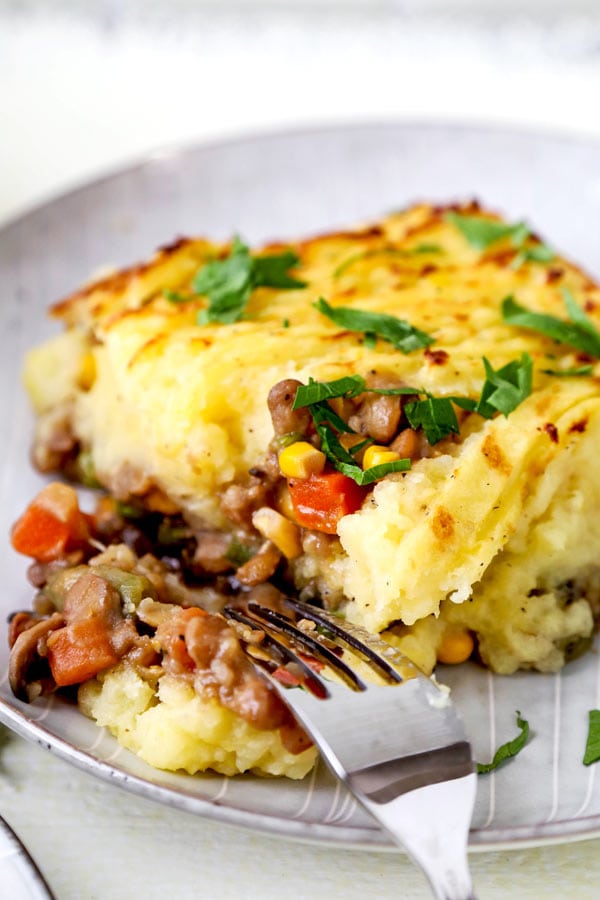 Who needs meat when you can make a shepherd's pie that tastes 10 times better without it! This Vegan Shepherd's Pie Recipe features a savory vegetable, lentil and gravy loaded interior, topped with pillowy mashed potatoes, baked in the oven to perfection. GET THE RECIPE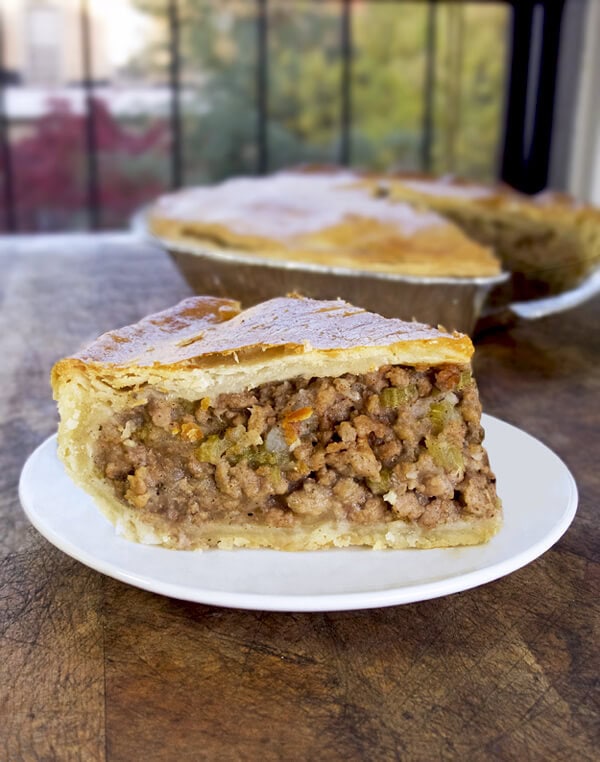 This fun and delectable meat pie is a healthier spin on a French Canadian Classic. Loaded with veggies and ground turkey stuffed into an impossible flaky crust, the entire thing is smothered with gravy. Btw… nothing screams Thanksgiving to me more than gravy! GET THE RECIPE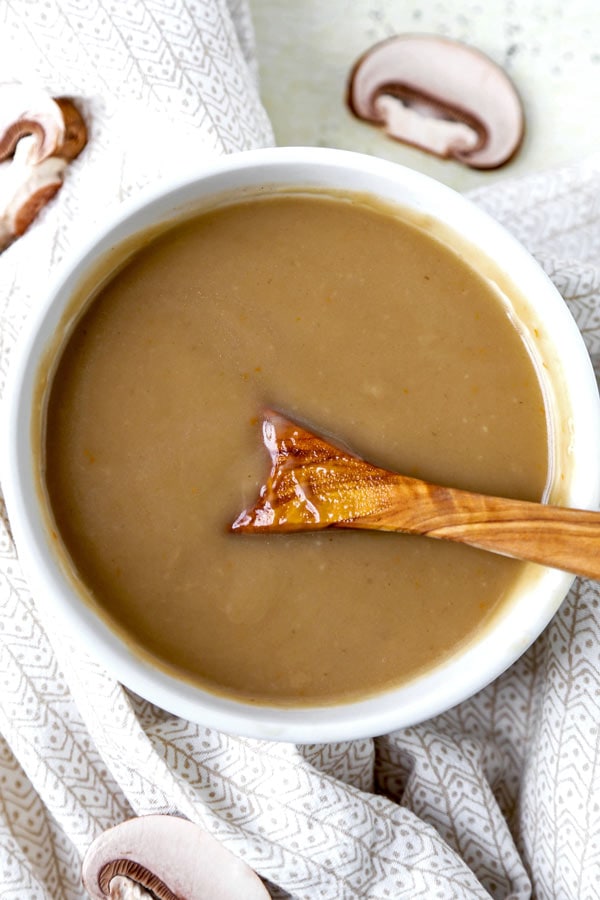 The flavors in this vegan mushroom gravy are deep and homey, but don't rely on meat to get there. It's absolutely satisfying, and 100% plant based. The result is a smooth mushroom sauce that tastes like a cross between a savory golden mushroom soup and a classic beef gravy. GET THE RECIPE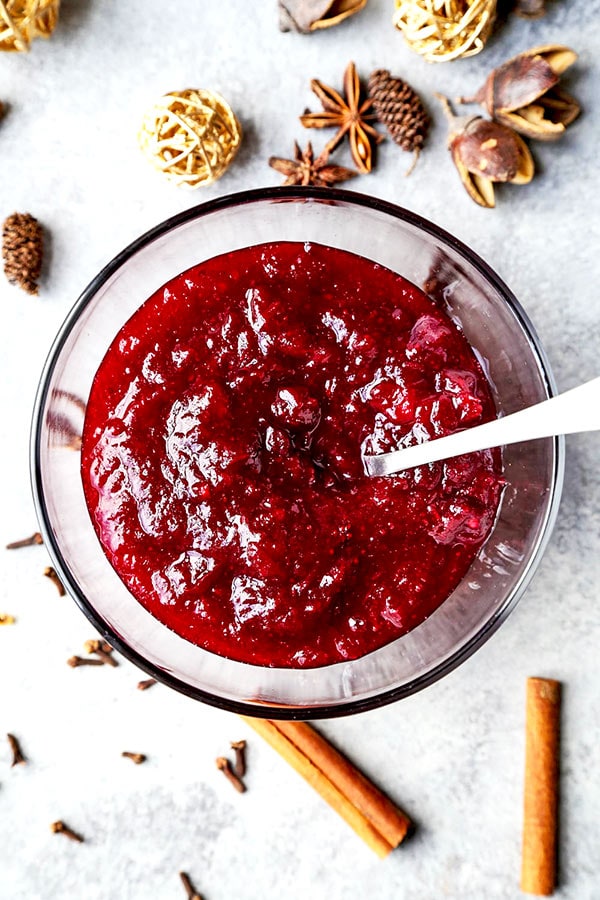 This is a tart and sweet cranberry relish that's healthier and prettier than store-bought cranberry sauce. This light and easy relish is ready in 20 minutes! GET THE RECIPE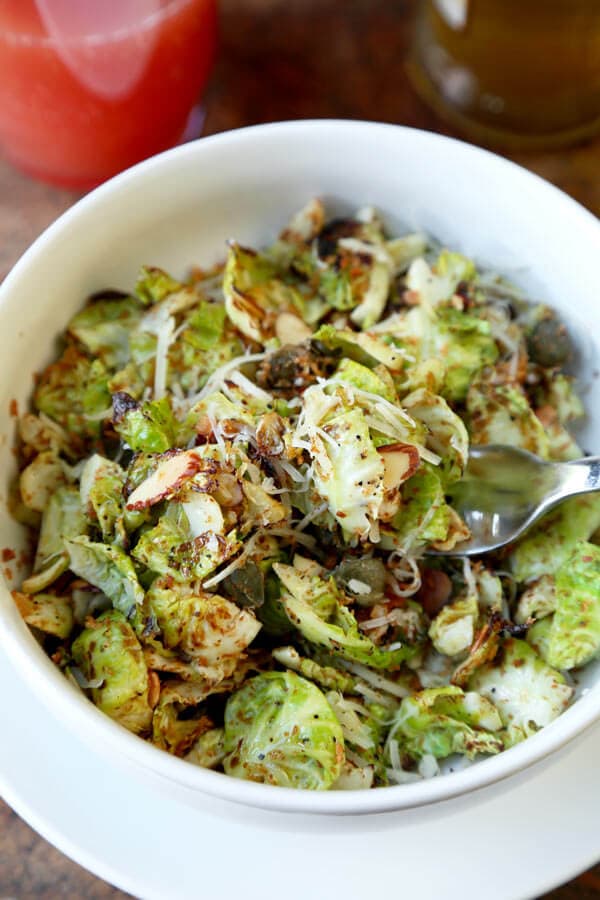 No matter what your kids say on the matter, Brussels sprouts can be magical! This Italian inspired recipe gets a nutty flavor from pan-toasted breadcrumbs and almond slivers. Parmesan cheese and capers bring a savory zing to the mix. You and your kids will see eye-to-eye on this one: it's delish! GET THE RECIPE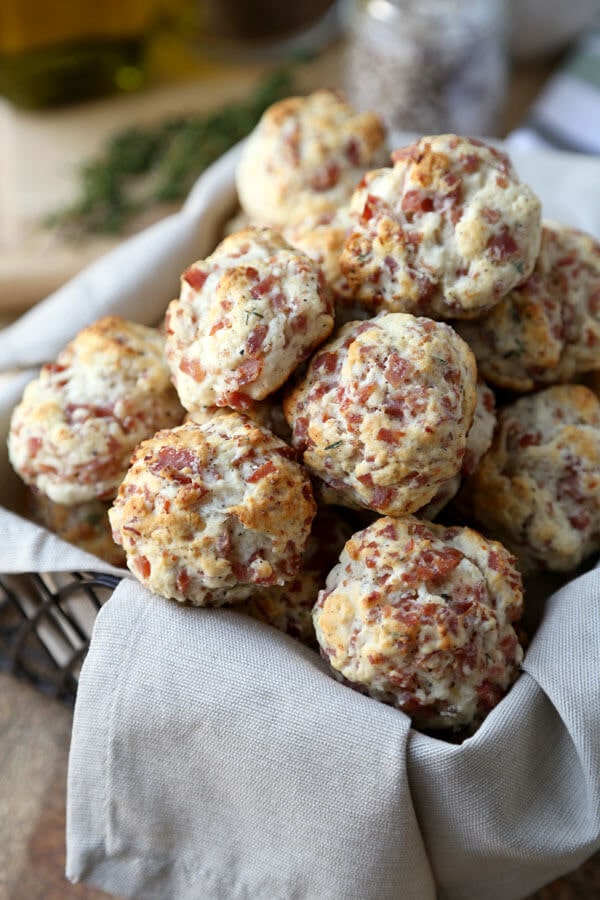 Is it a sausage scone? Hmmm… sort of. A sausage biscuit? Pretty much. No matter what you decide on for the name, these meaty and doughy balls are 100% delicious! Thyme delivers a zesty, herby note to this sausage and cheese loaded concoction. Make an extra batch. They will disappear from the table quickly! GET THE RECIPE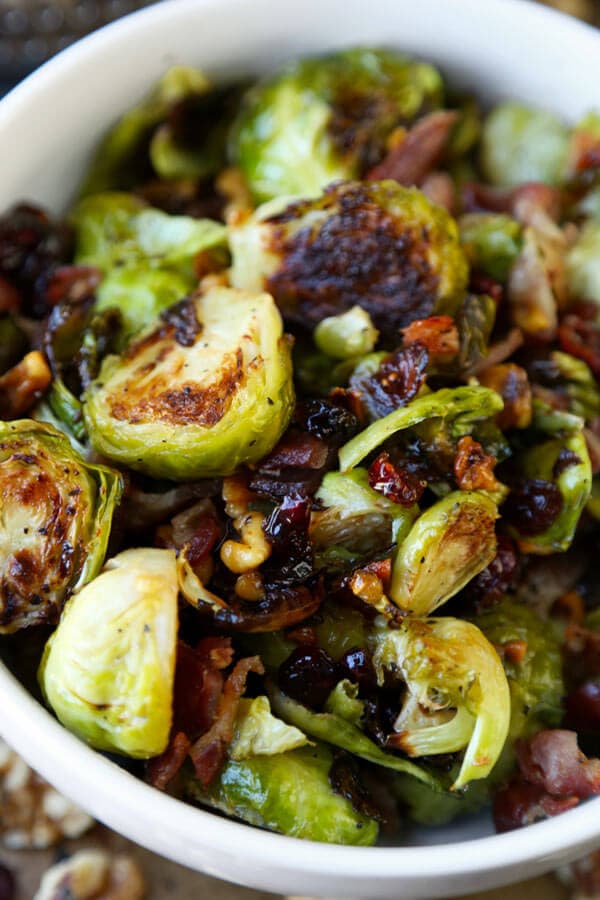 The only thing I associate with Thanksgiving more than gravy is cranberries. I love the bright and tart element they deliver to any dish. And they really do a perfect job of elevating this smoky, oven roasted Brussels sprouts recipe. A dash of maple syrup brings a slight sweetness. And I used bacon because… well, of course I used bacon! GET THE RECIPE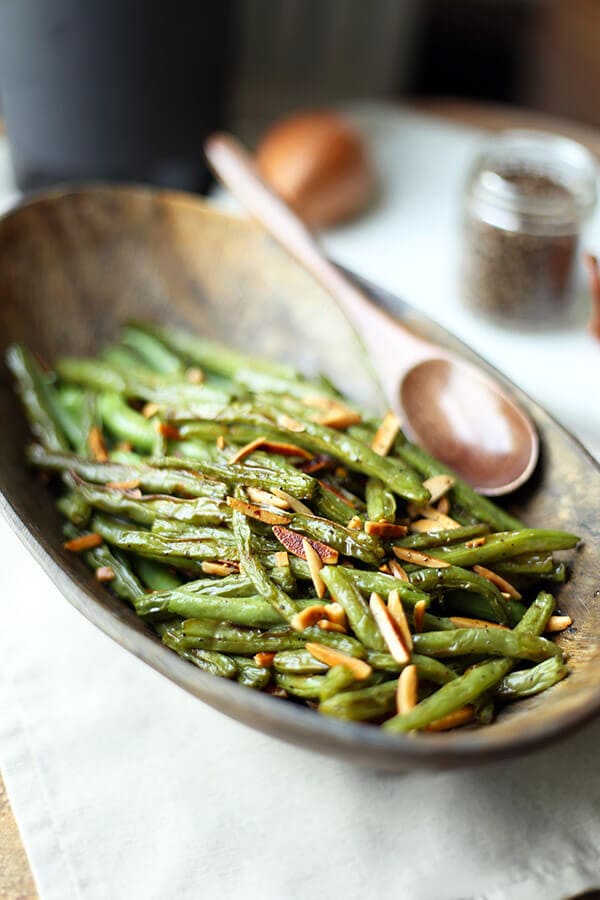 Buttery and nutty, this green beans almondine recipe is one of the easiest things you'll make this Thanksgiving! The broiler in your oven is basically an inverted grill, so you'll get a perfect blistered char on these green beans in a very short time. It's a healthier option than green bean casserole (but of course I'll be making one of those as well!). GET THE RECIPE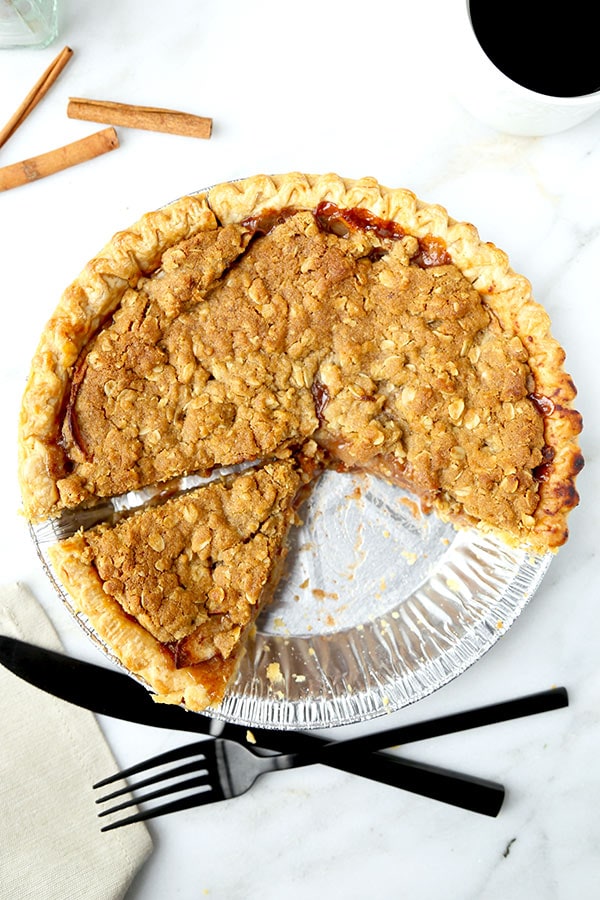 This Thanksgiving, there will be pie. Oh yes! This flaky, chewy and crumbly Dutch apple pie is loaded with tart apples and cinnamon – and is the perfect sweet counterpoint to a more traditional pumpkin pie. Perfect right out of the oven, or after a cooling spell on the counter, this delicious dessert will help your already stuffed diners find a little extra room! GET THE RECIPE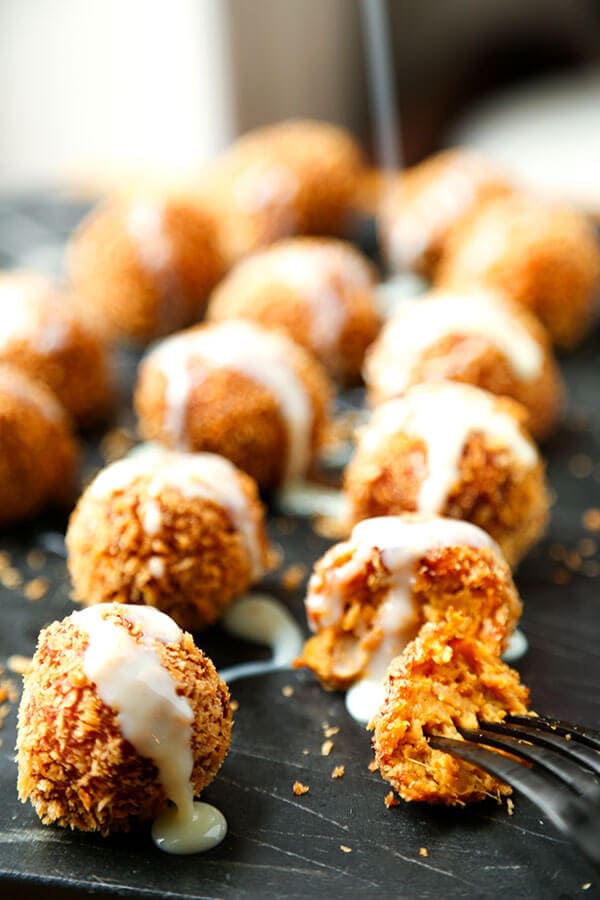 If your sweet-tooth is legendary, but you're hoping to make a dessert that is on the slightly healthier side, this one is for you. Sweet potatoes might be making a cameo appearance after the main meal has been cleared away. Topped with sweet condensed milk, these deep fried sweet potato croquettes pair so well with coffee… or a cocktail! GET THE RECIPE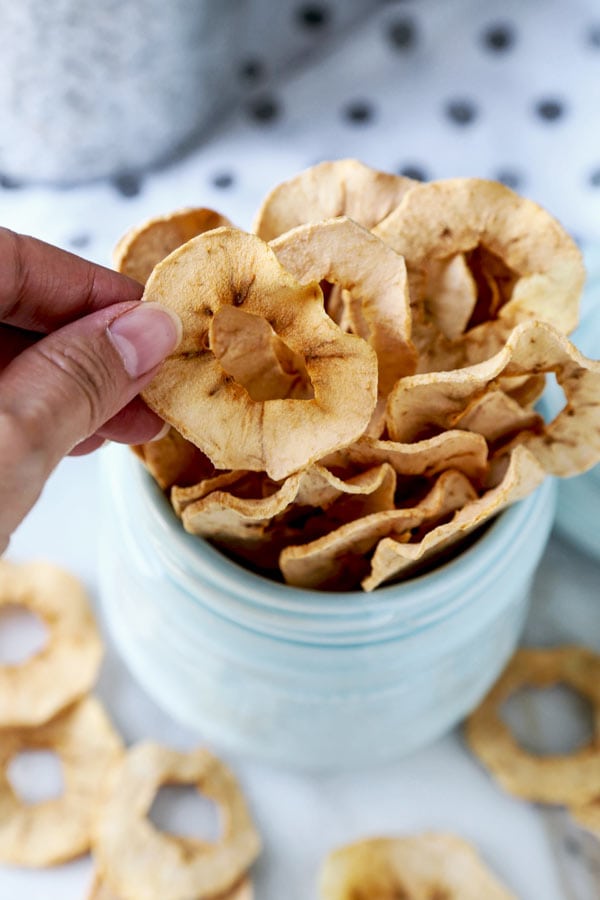 Why not offer a healthier snack this Thanksgiving season? Making apple chips only requires one ingredient – fresh apples! It's and all natural healthy snack kids and adults love to eat and is low in calories and fat. 100% natural. GET THE RECIPE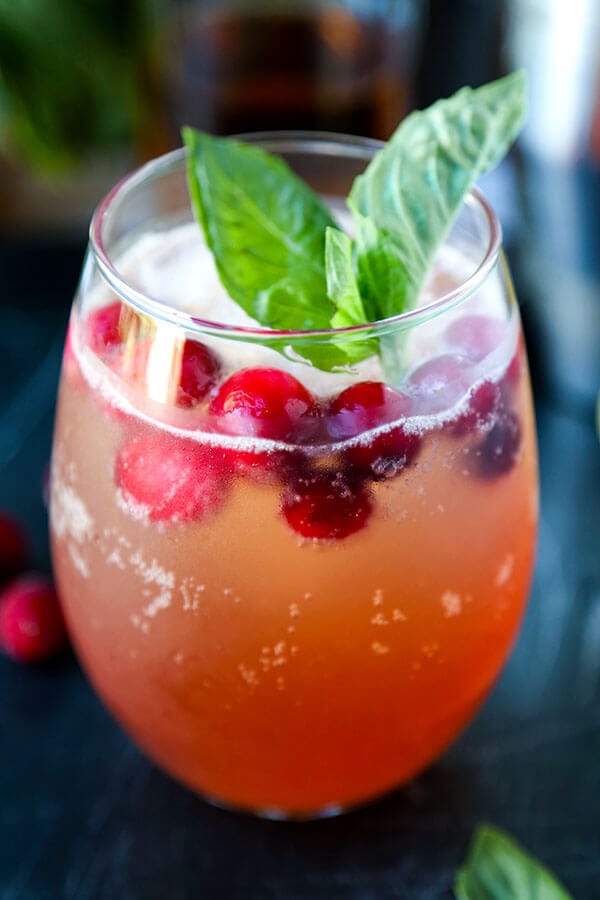 You can't get more festive than a red drink served with fresh cranberry and basil leaves! It's the holiday season wrapped into one stunning cocktail that's both sweet and tart, and very refreshing! GET THE RECIPE
I love the warmth that a drink brings before, during or after a Thanksgiving feast. This old-school cocktail has been given the modern twist of freshly grated ginger and a fragrant rosemary sprig. Tastes amazing – and provides the liquid fortifications you might need when watching football, or reconnecting with that weird aunt you haven't seen in over a decade. GET THE RECIPE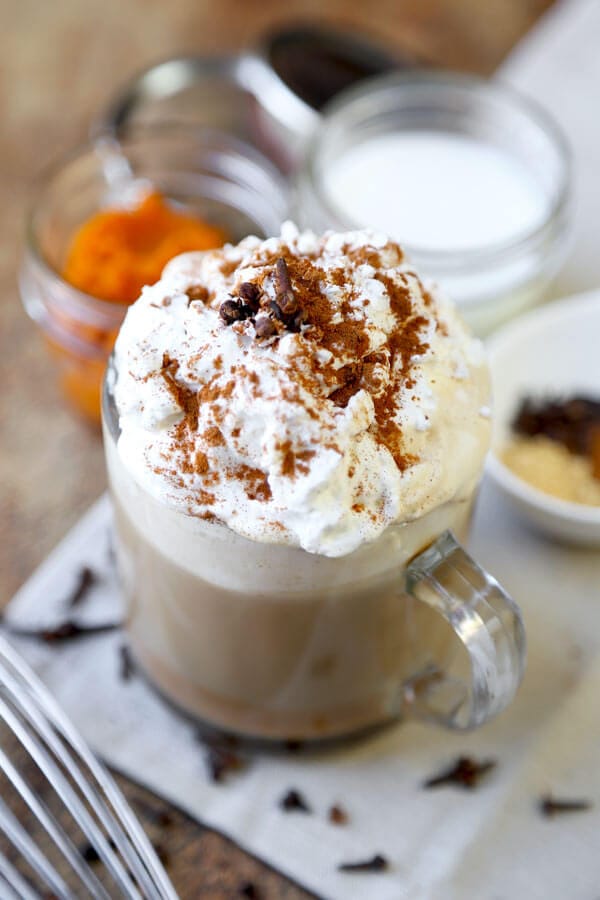 Is it dessert – or a sweet and spiced after-dinner coffee – or a warming drink to prepare you for those frigid black Friday lines? I dunno… all of the above perhaps! In this season of pumpkin everything, this creamy espresso loaded latte is the perfect mix of caffeine and indulgence. A true Thanksgiving pick-me-up! GET THE RECIPE