Green Tea Shot – Here's How To Make It
*This post may contain affiliate links. Read my disclaimer here.
 Similar to a kamikaze but brighter and more refreshing, this green tea shot is sure to impress your guests at the next  dinner party!
Green Tea Shot – Here's How To Make It
Before the green tea shot was invented I used to bartend in Tokyo.
For about a year, I spent most of my nights in a rock bar pouring drinks and chatting with customers from all walks of life. American navy guys, Japanese business men, Harajuku girls, Australian school teachers, Disney dancers, you name it.
Every night was filled with crazy stories only a city like Tokyo can deliver.
The best part?
I got to test my cocktail skills on anyone interested in trying something new, which basically meant everyone in the bar. I perfected my frozen daiquiris by using the perfect ratio of frozen to fresh fruit, made some puckery citrus cocktails, electric blue drinks and purple fizzy bombs worth a gawk or two.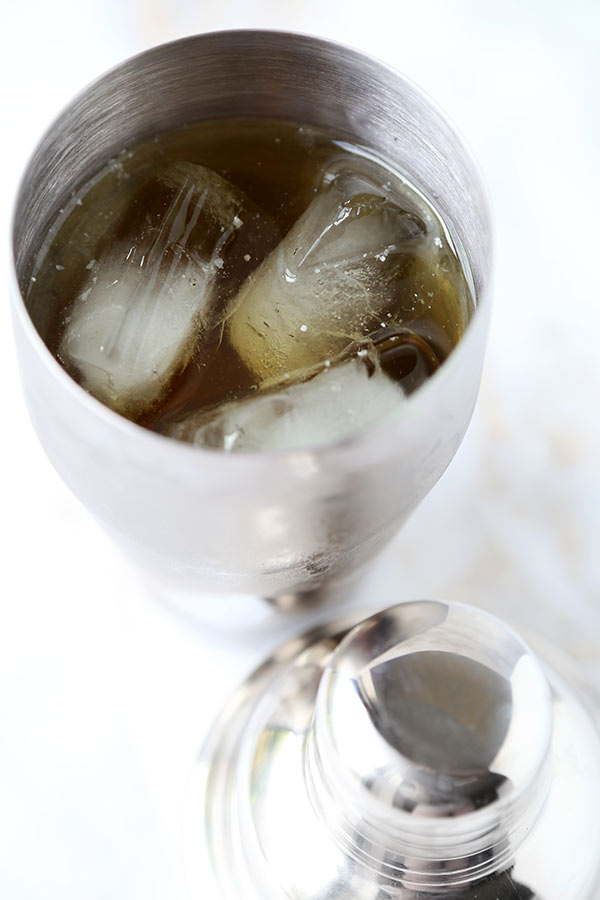 The drink of choice was the long Island iced tea and as far as shots were concerned, if I remember correctly, it was the kamikaze and slippery nipple that were all the rage.
That was before the advent of mixologists and trendy bars with exorbitant cover charges, when the point of drinking was to well… Get drunk!
Nowadays I don't drink that often but whenever I do decide to let loose, it's usually with some wine or an easy to drink cocktail like the green tea shot.
What is a Green Tea Shot?
A green tea shot is a whisky based cocktail made with four ingredients:
Jameson Irish Whiskey (although you can use other brands as well)
Sour mix
Peach Schnapps
Lemonade or Sprite
The flavor is sweet and quite peachy so I don't recommend this drink to anyone who isn't a fan of peach schnapps since you can definitely taste the schnapps!
Where is the green tea?
There is no green tea in a green tea shot!
The cocktail gets its name from its greenish yellow that is similar to a good old cup of green tea (緑茶). Sorry guys, this drink contains no antioxidants or catechins, and won't make you live longer. But at least it's fun to drink! 
How to make a green tea shot
To make a green tea shot you will need the ingredients listed above, a shaker and some ice cubes.
Put equal amounts of whiskey, peach schnapps and sour mix into a shaker filled with ice, put the lid on and shake baby shake!
Pour into shot glasses and top with a little lemonade or Sprite (I prefer using low sugar lemonade so I can taste the citrus in my cocktail).
And there you have it – a green tea shot that's both sweet and refreshing!
And since many people have asked me where I got these cute little shot glasses, you can find them here on Amazon.
Green Tea Shot as a Regular Sized Drink
Doing shots isn't for everybody.
Personally, this is one of the very few alcohol based shots I enjoy drinking. My friends will be the first to tell you I'm not big on taking shots. I usually find them cloyingly sweet with an after taste that's hard to get rid of.
So if the combination of ingredients sounds yummy but you prefer regular sized cocktails, rejoice in knowing that you can easily turn this green tea shot into a green tea martini! Shake it for a bit longer to let the ice cubes melt and top with extra Sprite of lemonade. You don't need to add more alcohol to it since there is already plenty in there.
The taste will be diluted but easier to sip on than a concentrated shot.
Cheers everyone!
Other yummy and fruity cocktails:
Did you like this Green Tea Shot Recipe? Are there changes you made that you would like to share?
Print
Green Tea Shot
No green tea is actually being used in these fruity shots! The color is what gives it its name.
Author: Caroline Phelps
Prep Time:

1 minutes

Total Time:

1 minutes

Yield:

1

shot

1

x
Category:

Drinks

Method:

Shaking

Cuisine:

American
Scale
Ingredients
0.5 ounce

Jameson Irish Whiskey

0.5 ounce

peach schnapps

0.5 ounce

Sour mix
splash Sprite or lemonade
Instructions
Fill shaker with a few ice cubes.
Add whiskey, peach schnapps and sour mix. Close and shake vigorously for 5-7 seconds.
Pour mixture into a shot glass and top with a little Sprite or lemonade. Serve.
Notes
Buy these shot glasses on Amazon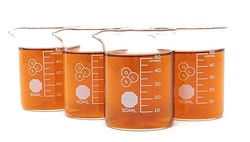 The colder these green tea shots, the better they will taste!
Keywords: recipe, cocktail, alcohol, dinner party, celebration
Recipe Card powered by
Pickled Plum is a participant in the Amazon Services LLC Associates Program, an affiliate advertising program designed to provide a means for sites to earn advertising fees by advertising and linking to amazon.com.