Japanese Egg Sandwich (Tamago Sando)
*This post may contain affiliate links. Read my disclaimer here.
Japanese egg sandwich is a creamy, tangy, light, and tasty snack that's extremely popular all across Japan. Anthony Bourdain praised the deliciousness of Lawson's egg salad sandwich, while David Chang runs to the closest konbini to get his hands on a tamago sando, as soon as he lands in Tokyo. The good news is you don't have to travel across the world to get a taste of this iconic Japanese creation – you can make it at home with just a few ingredients!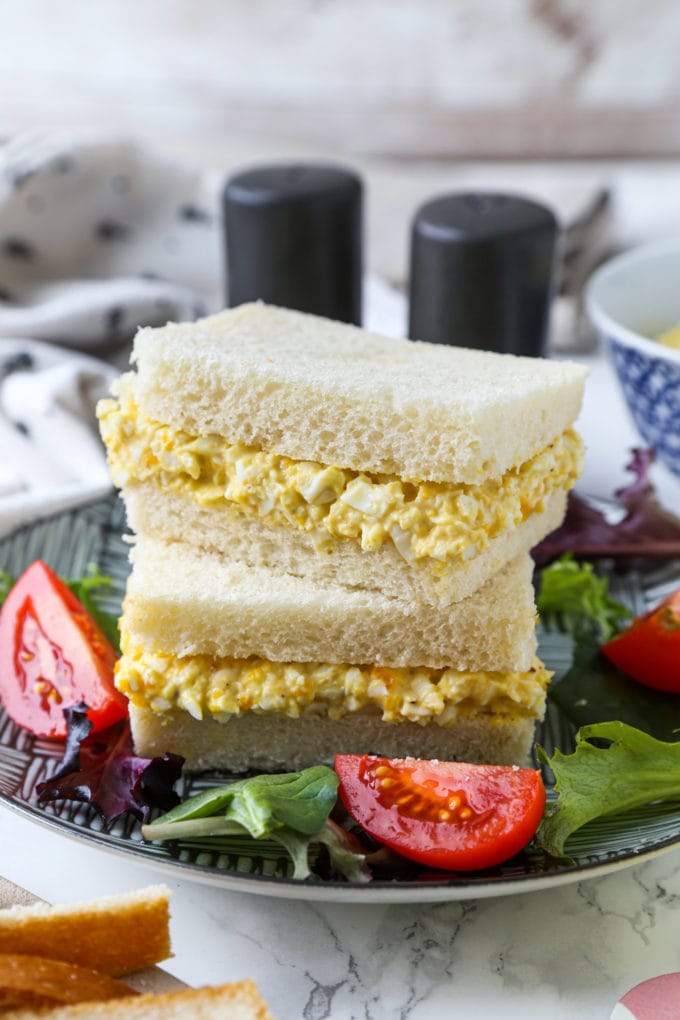 What is Japanese Egg Sandwich (Tamago Sand0)?
Japanese egg sandwich, called tamago sando (たまごサンド), is a no-frills egg salad sandwich made with Japanese milk bread, butter, and egg salad. It's a very popular snack or lunch item because of its simplicity and convenience.
It's more basic than the American version which can be served on different types of bread and have lettuce, tomato, cheese, and other ingredients as toppings.
Where Can I buy Japanese Egg Sandwich?
If you are in Japan, you can find Japanese egg salad sandwiches pretty much everywhere! The most common places are bakeries, coffee shops, and convenience stores (called konbini in Japanese) such as 7 Eleven, Lawson, or Family Mart.
In fact, egg sandwiches are such a popular food item in Japanese konbini that tv shows and food magazines like to rank them from best to worst (the recipe for egg salad varies slightly from one konbini to another).
It's also worth mentioning that people will go the distance to get their tamago sando fix. Bakeries known for having excellent egg sandwiches will see a line of people wrapping around the block, just to get a taste of their creation.
In the US you can find Japanese egg sandwiches in Japanese and Korean bakeries, and Japanese supermarkets such as Nijiya, Mitsuwa, Marukai, and Sunrise Mart. Some Korean supermarkets may also sell them.
What Makes Japanese Egg Sandwiches Different from Other Egg Sandwiches
Bread
Japanese milk bread, also called shokupan or Hokkaido milk bread, is Japan's version of sandwich bread. The loaf is fluffier, bouncier, and tastes and smells more buttery than regular sandwich bread. The slices are also cut thicker and the crust is completely removed.
Mayonnaise
Japanese mayonnaise (kewpie mayo) is fruitier and tangier than US mayonnaise. Only the egg yolk part is used in the process, which is what gives the mayonnaise a golden yellow color (Japanese egg yolks are also more yellow). The flavor is similar to Miracle Whip but is less sweet, more tangy, and also has umami.
Kitchen Tools Needed
Mixing bowl
Fork
Bread knife
Cutting board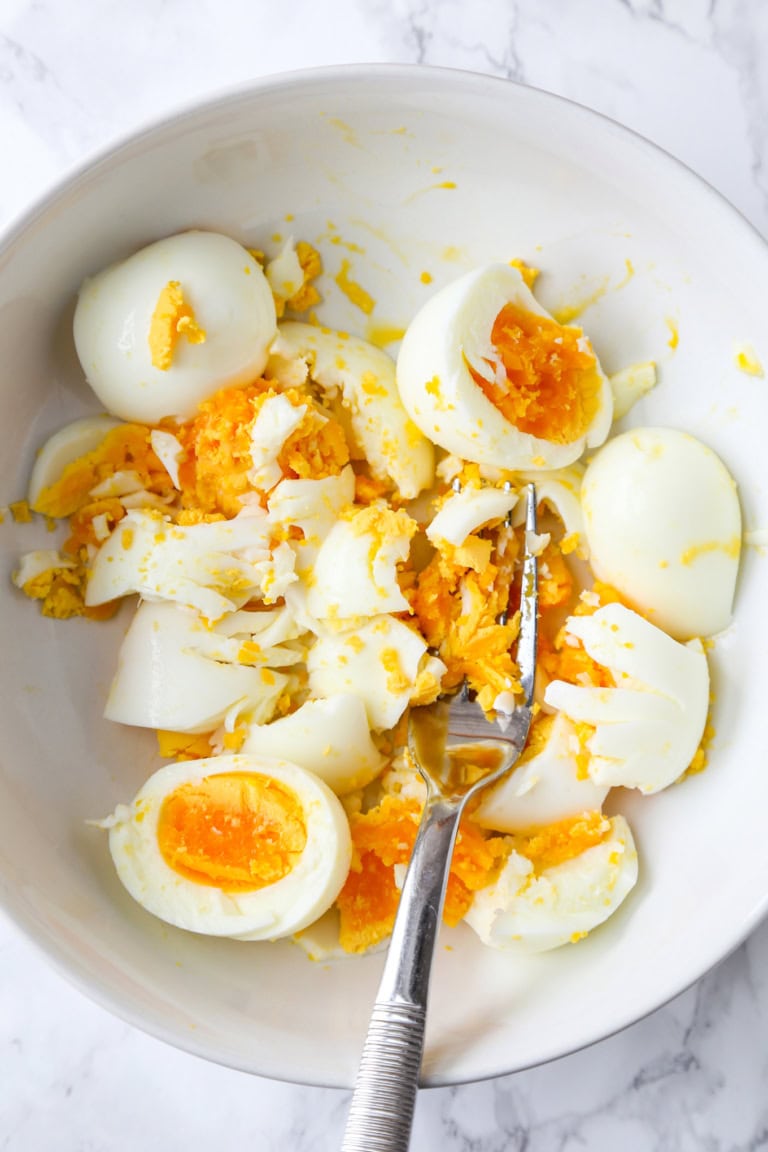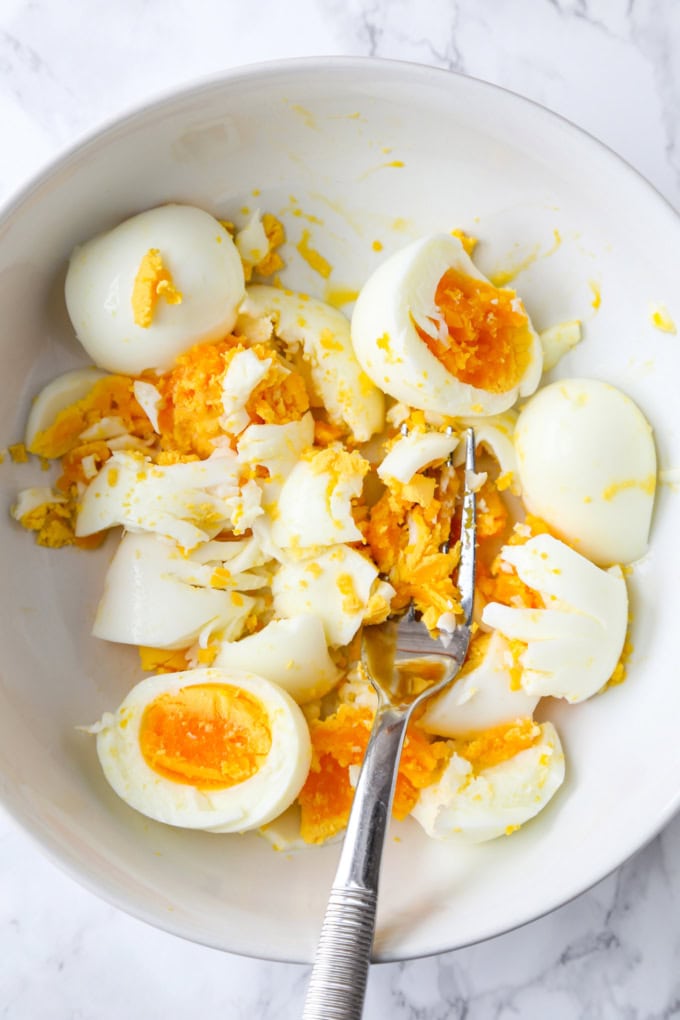 Ingredients for Japanese Egg Sandwich (Tamago Sand0)
Japanese milk bread: You can find Japanese milk bread (shokupan – 食パン) in Japanese grocery stores and Japanese and Korean bakeries. Or you can make it from scratch by following my recipe here.
Butter: The butter makes the sandwich more moist and creamy and is therefore essential to the recipe. You can use salted or unsalted.
Eggs: Medium to hard boiled works. The quality of the eggs used can make a pretty significant difference on how the egg salad tastes. I would recommend spending a little extra money on pasture raised eggs such as the Vital Farms brand (which is what I use for just about everything) because they taste so much better. I get mine at Whole Foods.
Japanese mayonnaise: You need Kewpie Mayo to make this sandwich. You can buy Kewpie Mayo in Japanese grocery stores, order it on Amazon, or make it from scratch using my recipe here.
Salt: I'm using kosher salt but Himalayan pink salt also works. If you are using table salt, use a little less since the grains are smaller than kosher salt.
Mustard: Yellow mustard makes the flavor pop a little more. Dijon mustard can also be used.
Ground black pepper: A pinch or you can omit entirely. I'll leave that one up to you.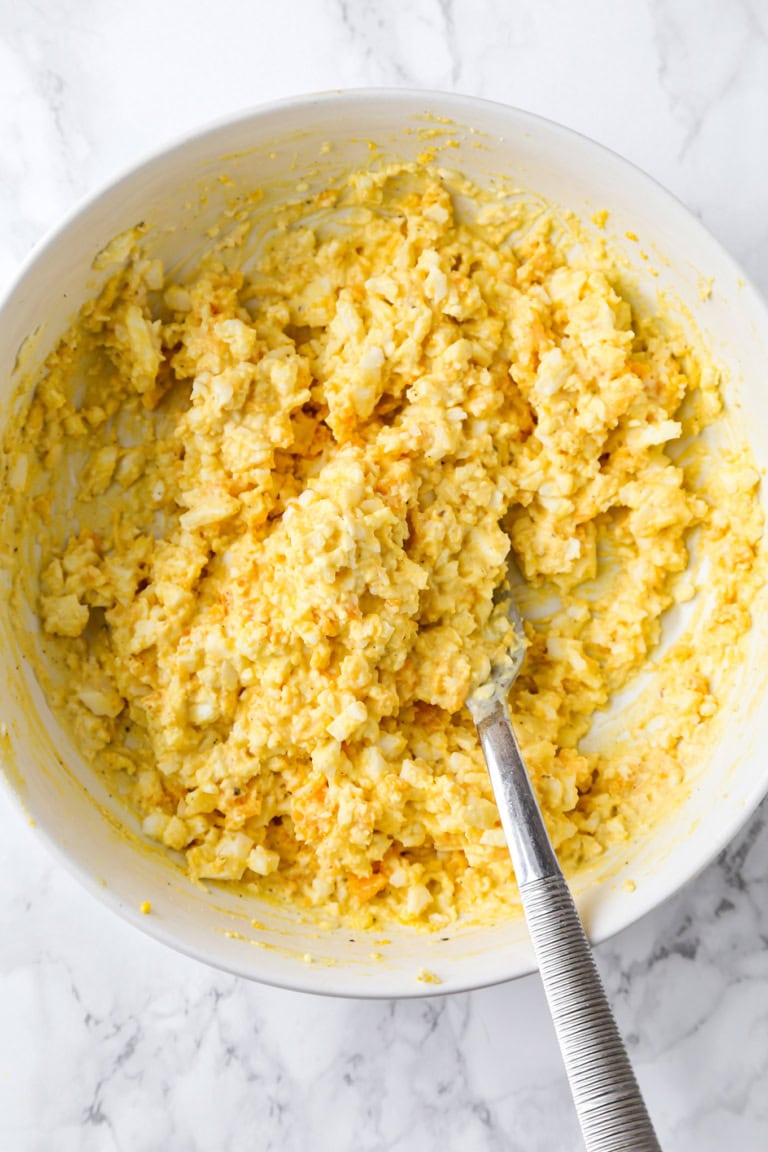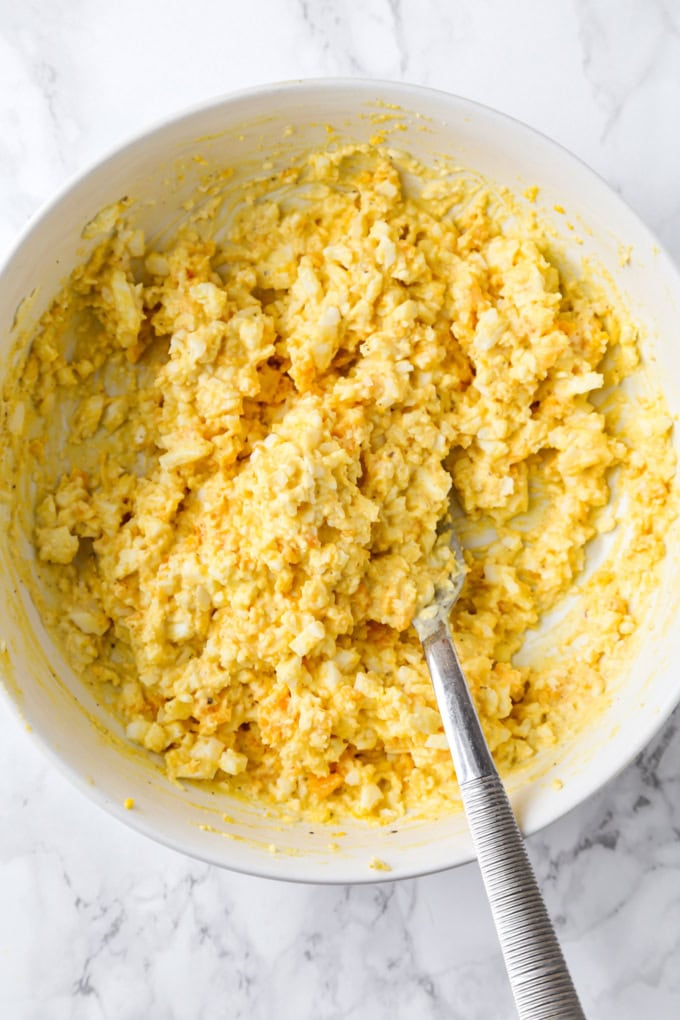 How to Make Japanese Egg Sandwich (Tamago Sando)
Gather all of your kitchen tools and ingredients.
Place the eggs in a bowl and use a fork to mash them.
Stir in the mayonnaise, mustard, salt, and pepper, and continue mashing until the bits of eggs are all about the same size.
Slice your bread and spread butter on all four slices.
Spread egg salad on 2 slices and top with the other 2 slices of bread.
Cut each sandwich in half and serve.
Variations
Add 1-2 teaspoons milk for a creamier texture.
Add 1/4 teaspoon sugar to add a little sweetness.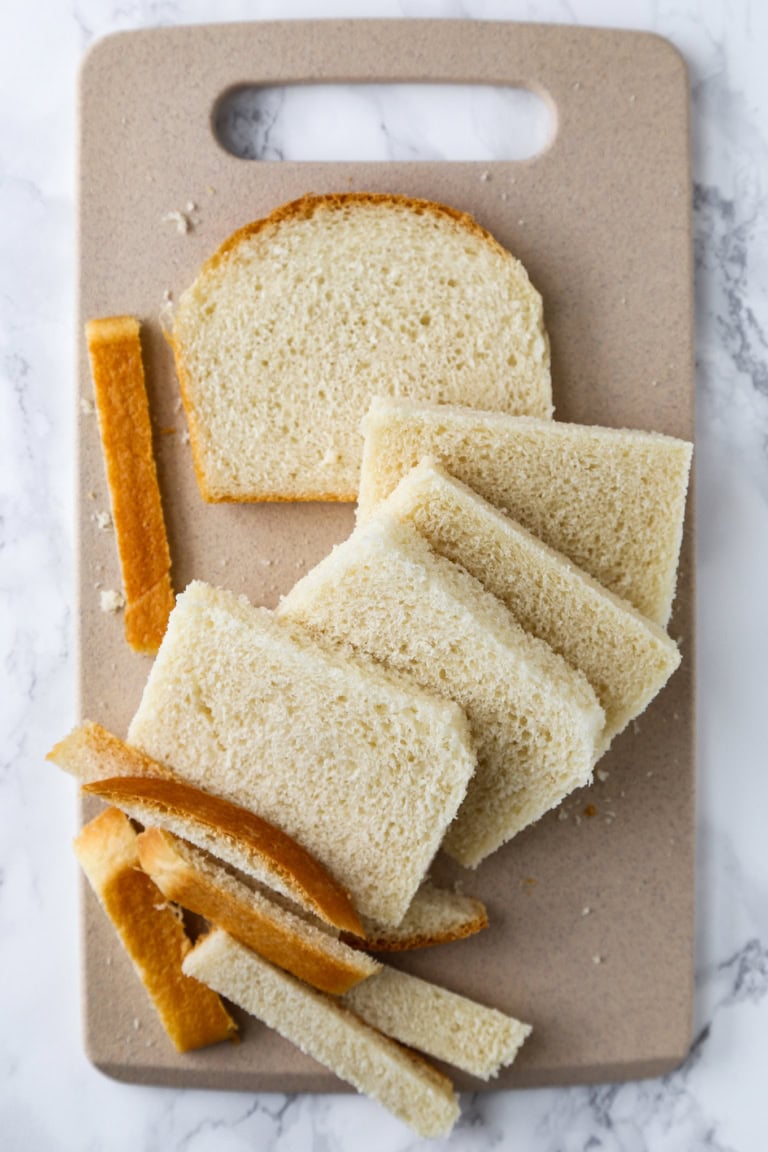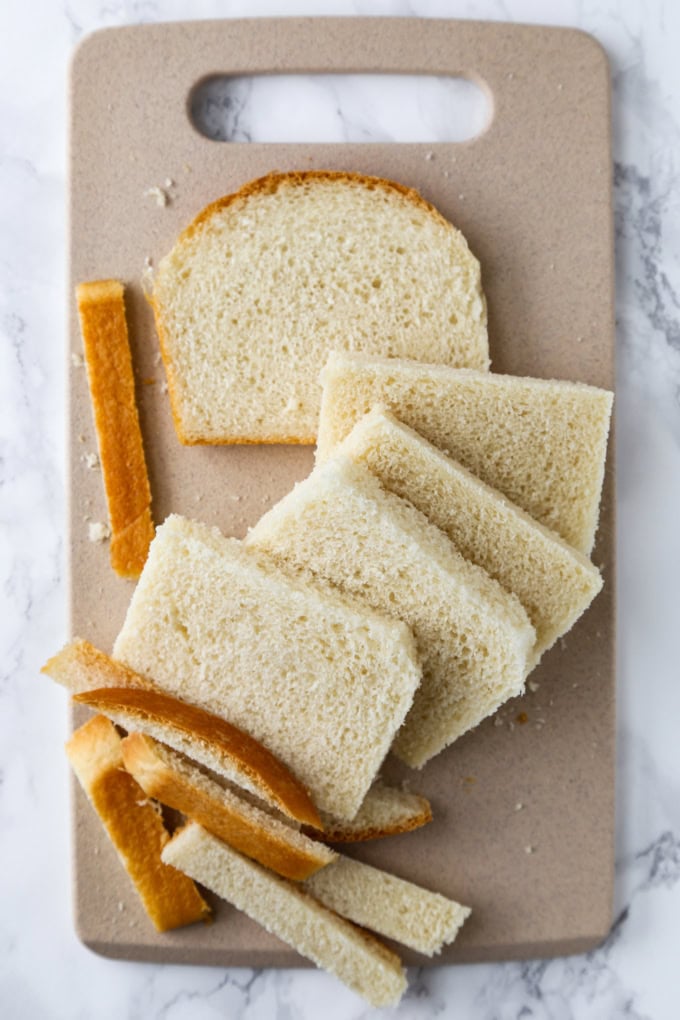 Popular Konbini Foods
Japanese convenience stores (konbini) are the best in the world.
Anyone who has been to one will tell you that the quality of food served there is as good, if not better than some restaurants. It's low maintenance food done extremely well and at a very reasonable price. What also makes konbini store food stand out  is the wide range of healthy dishes available such as zaru soba, oden, green salad, boiled kabocha squash, steamed sweet potatoes, and seaweed salad.
Whenever I go to Japan, I always look forward to my first visit at the konbini to see what new drinks or snacks are occupying the aisles and fridges. I can easily spend 20-30 minutes lost in the colorful rows of energy drinks, iced teas, chocolates, cookies, packaged ramen, miso soups, rice balls, sandwiches, and bento boxes.
And when the temperatures rise the ice cream freezer, which is neatly located in the middle of the store, makes it impossible to walk away without at least a handful of treats.
Konbini foods are part of the Japanese culture. They feed the industrious crowds and college students. They help busy and sometimes overwhelmed parents put comforting food on the table. They make it possible for minimum wage workers to eat healthy. And they are so much fun to visit!
Here are some popular konbini foods you can make at home: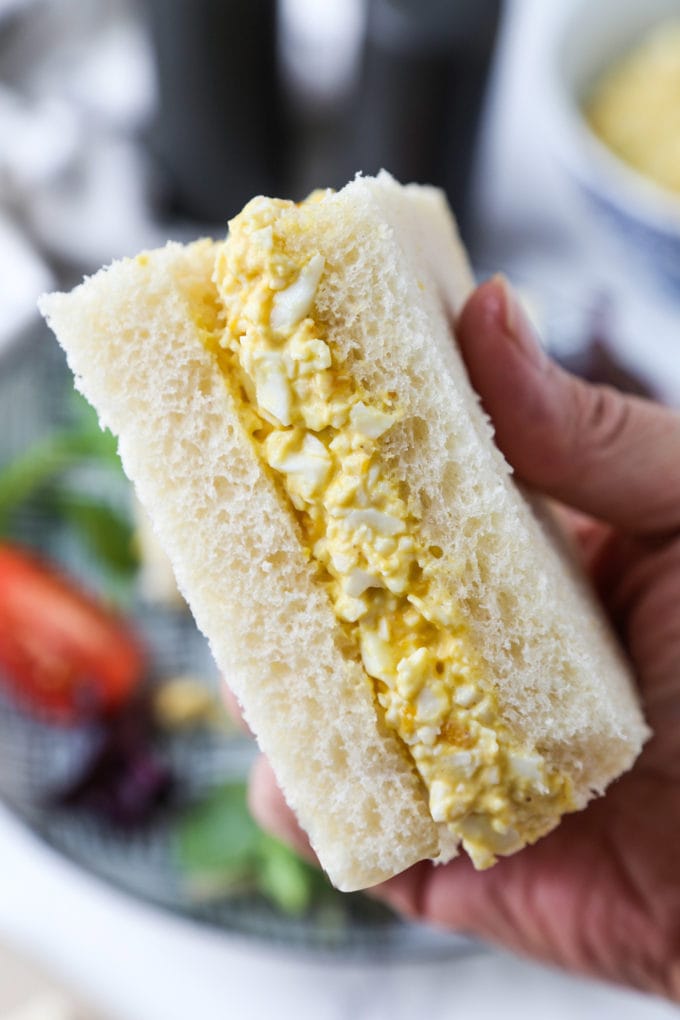 Did you like this Japanese Egg Sandwich Recipe? Are there changes you made that you would like to share? Share your tips and recommendations in the comments section below!
Print
Japanese Egg Sandwich (Tamago Sando)
Author: Caroline Phelps
Prep Time:

10 minutes

Total Time:

10 minutes

Yield:

2

sandwiches

1

x
Category:

Sandwiches

Method:

N/A

Cuisine:

Japanese
4

slices shokupan (Japanese milk bread, also called Hokkaido bread) – if you cannot find shokupan you can make it from scratch using this recipe

Butter

4

medium to hard boiled eggs, peeled

5 tablespoons

kewpie mayo – if you cannot find kewpie mayo you can make it from scratch using this recipe

½ teaspoon

kosher salt (use a little less for table salt, since the grains are smaller)

½ teaspoon

yellow mustard

Ground black pepper
Instructions
Put the hard boiled eggs in a bowl and mash with a fork. 

Add the mayonnaise, mustard, salt and pepper, and stir. Continue mashing until the bits of egg are all about the same size (the smaller the better).

Butter each slice of bread and spread the egg salad on two slices. 

Top with the other slice and cut the sandwich in half. Serve
Notes
Make it creamier by adding 1-2 teaspoons of milk.
Make it a little sweet by adding half a teaspoon of sugar.
Storing egg salad: Put the egg salad in an airtight storage container and refrigerate for up to 5 days.
Keywords: lunch, tamago sando, conbini food
Recipe Card powered by
Pickled Plum is a participant in the Amazon Services LLC Associates Program, an affiliate advertising program designed to provide a means for sites to earn advertising fees by advertising and linking to amazon.com.