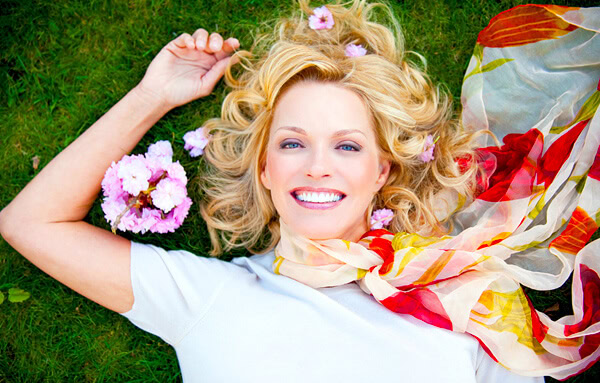 Along my journey as a food blogger, I became really interested in the health properties of food. What we eat reflects not only on the inside at an emotional and physical level, but on the outside as well with our skin. As I get older I look for natural ways to keep my skin healthy and glowing. Well girls and boys, there's good news out there: anti-aging foods that work wonders!
Foods high in certain vitamins and nutrients combat wrinkles, sagging and dullness. It also makes cooking interesting and the thought put into it shows love and care for my husband, and myself. Here is a list of the best anti-aging foods that will make your skin glow and slow down the aging process (click here for anti-aging products and the benefits of using skin softeners).
Anti-aging foods
Tomatoes
The lycopene found in tomatoes acts as a sun block. It helps rid the skin of free radicals caused by UV rays. The longer you cook them, the better and more powerful they'll be.
Recipe: Spaghetti with turkey meatballs
Sweet Potatoes and carrots
Packed with vitamin C, sweet potatoes stimulate the production of collagen and help minimize wrinkles. A recent study found that people who ate 4 mg (about 1/2 a small sweet potato) daily for 3 years diminished their wrinkles by 11 percent!
Recipe: spicy tomato and sweet potato soup
Shrimp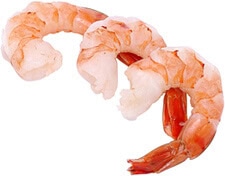 Shrimp feed on the same algae salmon does, which is where they get their pink color from. This specific algae is extremely high in astaxanthin, an antioxidant powerful for fighting free radicals. They are also high in Omega-3 fatty acids and zinc, which helps keep hair shiny. *
Recipe: ginger shrimp balls with soy chili sauce.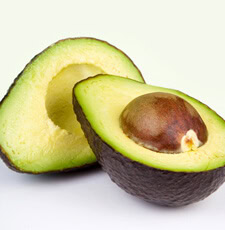 High in vitamin E and D-manno-helptulose sugar, avocados are excellent for boosting collagen formation. The specific amino acid found in them also helps reduce age spots and heals scarring.
Recipe: Morimoto's wasabi avocado dip
Spinach
A well-known cancer fighter, spinach helps maintain and repair DNA. People who eat more leafy greens have half as many skin tumors as those who don't or eat little of, according to the International Journal of Cancer.
Recipe: Creamed spinach
Extremely beneficial for dry, flaky and itchy skin. This omega-6 fatty acid provider helps water penetrates the epidermis (the outermost part of the skin), therefore making an excellent moisturizer. This oil may also help people with severe eczema according to some scientists.
Canned Tuna
An excellent source of selenium, which helps preserve elastin so your skin stays tight and smooth.
Recipe: Spicy tuna salad
Very high in antioxidants, green tea is wonderful for protecting against free radicals (what causes premature aging and some cancers). Drinking moderately and slowly can also help hydrating your skin.
Recipe: Ume ochazuke
Dark Chocolate
The flavonoids in dark chocolate absorb UV light, improve the skin's moisture and complexion.
Recipe: Tofu chocolate mousse
Peppers
According to Dr. Wu M.D, author of "Feed your Face", women who eat lots of green and yellow vegetable regularly tend to have fewer wrinkles, especially around the eyes. This is because they're packed with vitamin A, C, and reduce sensitivity from the sun. 2 cups a day is the recommended serving.
Recipe: Stuffed green peppers
Soy beans (and other beans)

Soy beans has a number of benefits for the skin: it helps diminish the appearance of wrinkles, pormotes the repairs of elastin fibers to keep skin firm, and can also help reversing signs of sun damage (blotchiness, fine lines, skin roughness).
Recipe: Tofu dengaku
Almonds
The type of vitamin E found in almonds can help with acne because it guards against free radicals (pollution for example). They can also help protect the skin from UV rays and sunburn.
Recipe: Tomato mozzarella salad with basil pesto
* Most seafood are excellent anti-aging foods.