Japanese women have been using skin softeners for decades and it's easy to see why; they moisturize the skin and give it that extra bounce and glow older skin needs. It's time to ditch harsh toners (which strip the skin of its natural oils) and opt for softeners!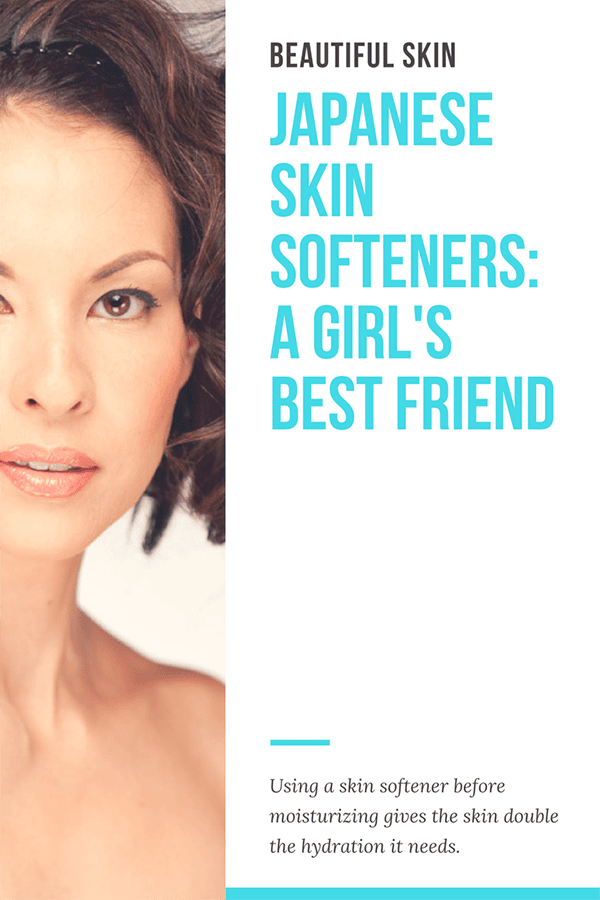 Why is a skin softener so important?
As we get older our skin looses elasticity and begins looking drier. I'm 39 years old now so I'm constantly looking for products that can help my skin look bouncy and healthy. I used to apply toner every day after washing my skin and before using a moisturizer. That worked well in my 20s but not so much in my 30s, as it tends to dry out my skin.
During my last trip to Japan, my cousins and mother told me about skin softeners – a skin softener come in many different form (lotion, cleanser and cream) but its purpose is specific and always the same – to hydrate the skin, which is the exact opposite of what toners do.
Japanese women don't believe in peeling their skin of nutrients. Instead they treat it very delicately and try to add as much moisture to it as they can. The purpose of a softener is to give your skin 'double the hydration' it needs.
I've been using softeners now for over 5 years and have nothing but positive things to say. I notice a big difference whenever I use it; my skin looks a lot more hydrated! There's also other types of softeners such a creams, cleansers and even lip balm!
Finding softeners can be difficult outside Asia: I've seen them being sold in Koreatown, Japanese supermarkets and in specialty beauty stores. There's also this line from Shiseido called Future Solution LX, which is loved and raved about by Marie-Claire magazine.
I'm currently using a Dior skin softener given to me by a Japanese cousin of mine. I apply it before bed under a moisturizer. I pat it on my skin until it feels sticky but firm and finish with a night cream. Unfortunately, this Dior line isn't available in the States but I've previously used Shiseido hydro nourishing softener (listed below) and that's worked really well for me too.
Asia's bestselling skin softeners