Valentine's Day Recipe Roundup
*This post may contain affiliate links. Read my disclaimer here.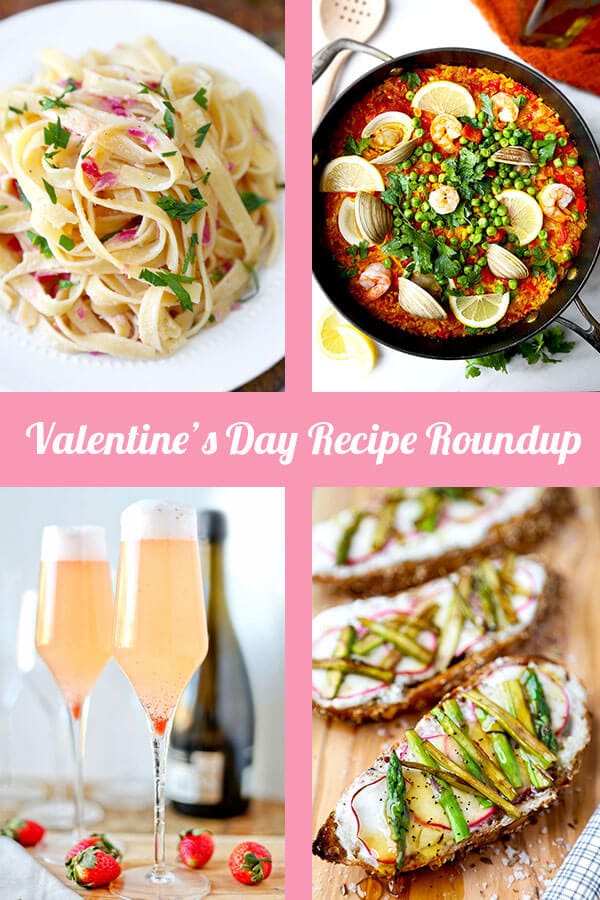 Every year Ben and I celebrate Valentine's Day at home. We prefer the warm and quiet environment or our apartment over an expensive and crowded dinner at a fancy restaurant (NYC problems). We save those pricey dinners for random days when we feel like celebrating our love, just because. Instead, we go out all out at home – we buy our favorite seafood, expensive cheeses, bread, pastries, cakes, you name it. It makes dinner fun and extremely pleasurable for gourmands like us! If you too are planning on staying in this Valentine's Day, here are 14 recipes that will bring romance to your plate with ingredients that say I love you.
Breakfast In Bed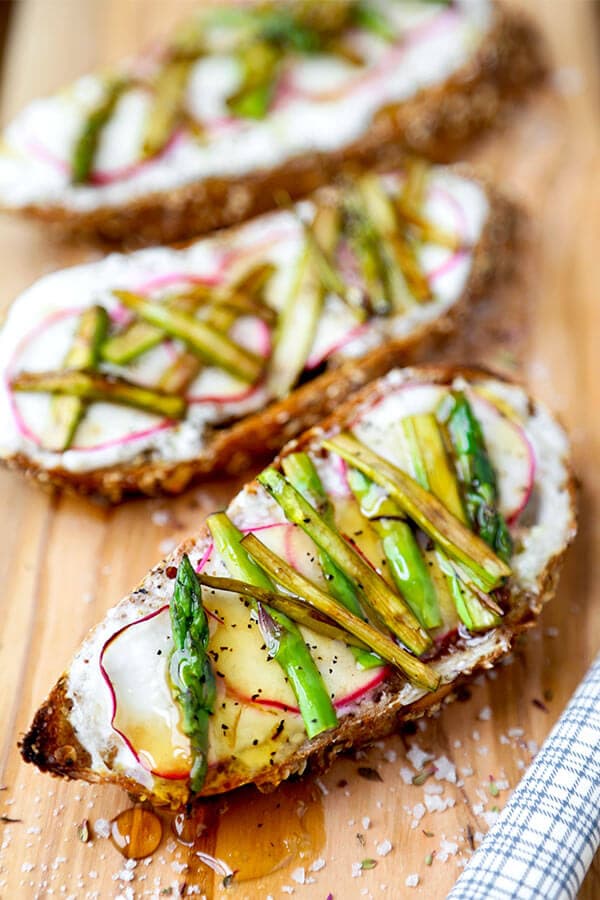 Toasted whole grain baguette with creamy ricotta, thinly sliced radishes, asparagus and a drizzle of honey. This breakfast will wow your sweetie in both taste and looks! GET THE RECIPE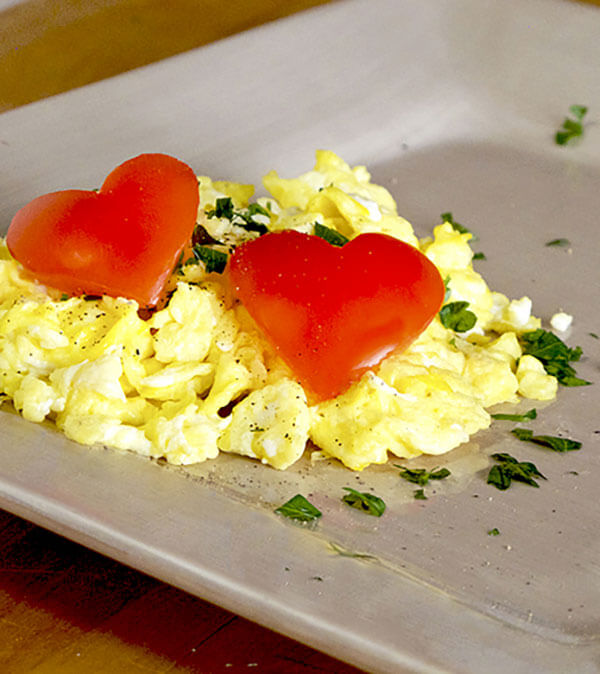 These scrambled eggs are not just any scrambled eggs, they are Jean-George Vongerichten's recipe. This was one of the first recipes I published (I've come a long way with taking better pictures!) and one I still use almost every week. To put it simply, they are the best scrambled eggs I've ever had. Fluffy, butter and not watery, you will want to eat these every day! GET THE RECIPE
This is a sexy breakfast! I grew up eating French toast and thought it would be fun to change its classic flavor to something more original. Coconut milk and smashed raspberries elevates the dish, making it vibrant and perfect for two to share. GET THE RECIPE 
Lunch Or Dinner At Home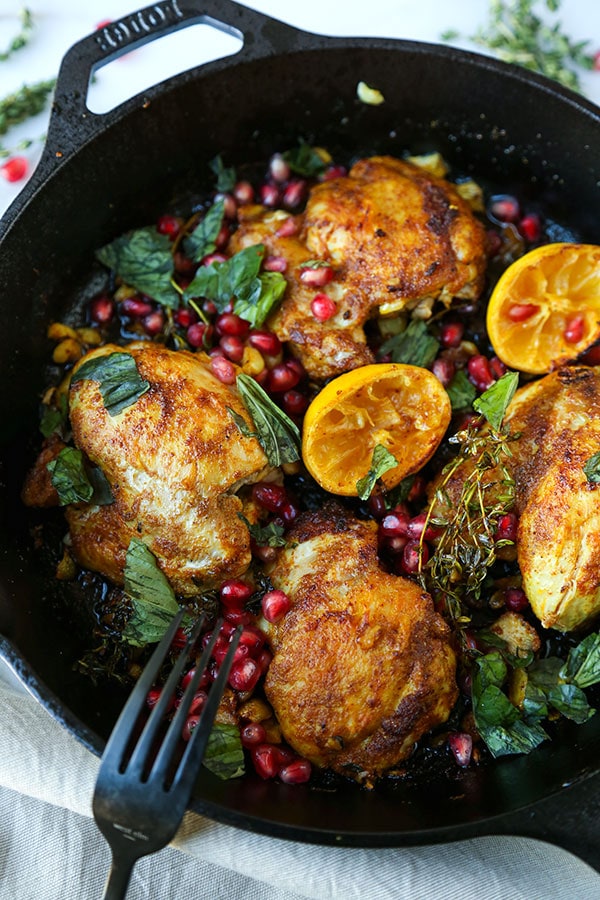 Speaking of love, this is one recipe I instantly fell for from the first bite. Moist chicken thighs are cooked with a little butter, curry powder and lemon, and topped with pomegranate and hand torn basil. This is one spectacular dish your honey won't be able to stop eating! GET THE RECIPE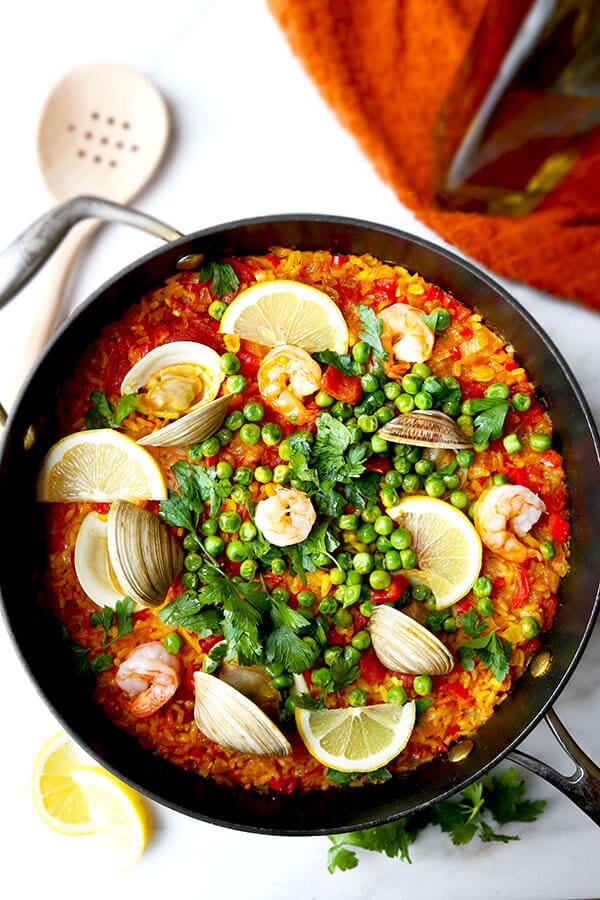 Seafood bonanza! Most paella recipes take a long time to make but I have one that is quick, easy and really delicious. It has all the flavor a classic paella delivers; briny, smoky, savory and a little sweet. Plus, the aroma will make you dream of the Mediterranean coast! Serve with a chilled glass of dry white or rose for the ultimate flavor pairing. GET THE RECIPE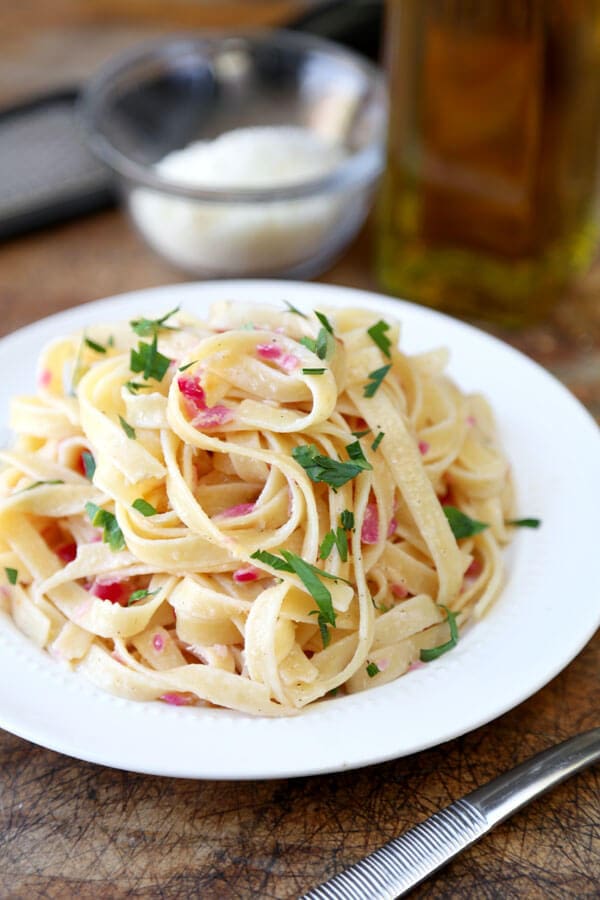 This is a refreshing bowl of pasta that's full of umami and bright notes. The combination of lemon juice, pecorino cheese, butter and olive oil bring classic Italian flavors to the dinner tables. GET THE RECIPE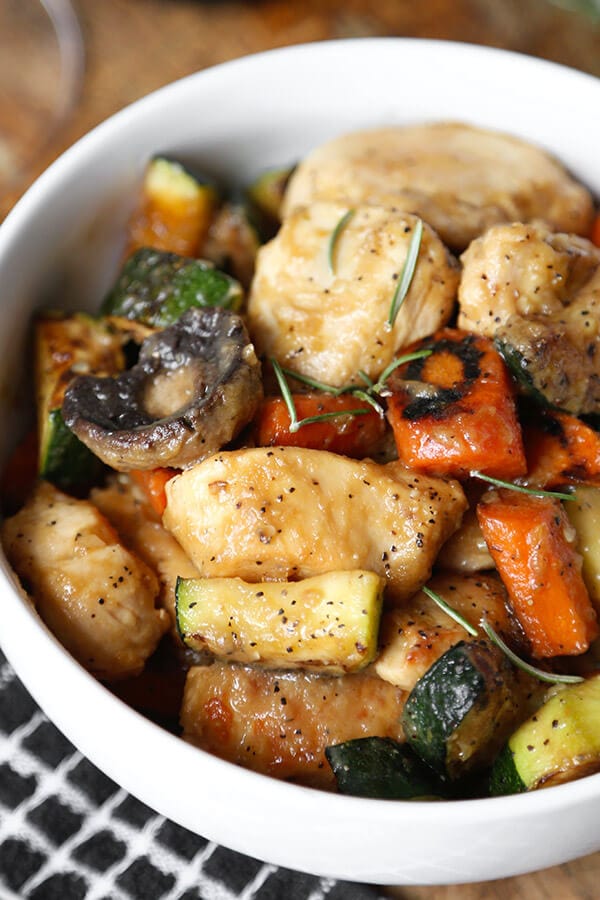 Prosecco isn't just for drinking, it's also makes a wonderful ingredient to cook with! The base of the sauce for this chicken recipe is made with onions, rosemary, butter, olive oil, garlic and plenty of Prosecco. The flavors are sweet, savory and very rustic. If you're looking for upscale comfort food, this is the dish you will want to serve. GET THE RECIPE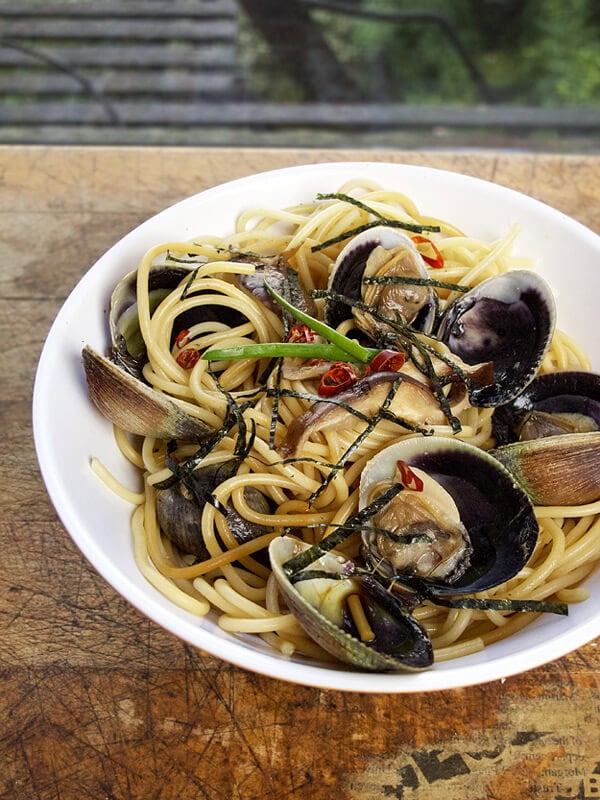 A vongole spaghetti with a Japanese flair! I've added shiitake mushrooms, dry red chilies, sake and soy sauce to turn this classic vongole recipe upside down, and P.S: it's amazing. It's so delicious that we no longer make the Italian version! GET THE RECIPE
Sweets For Your Sweet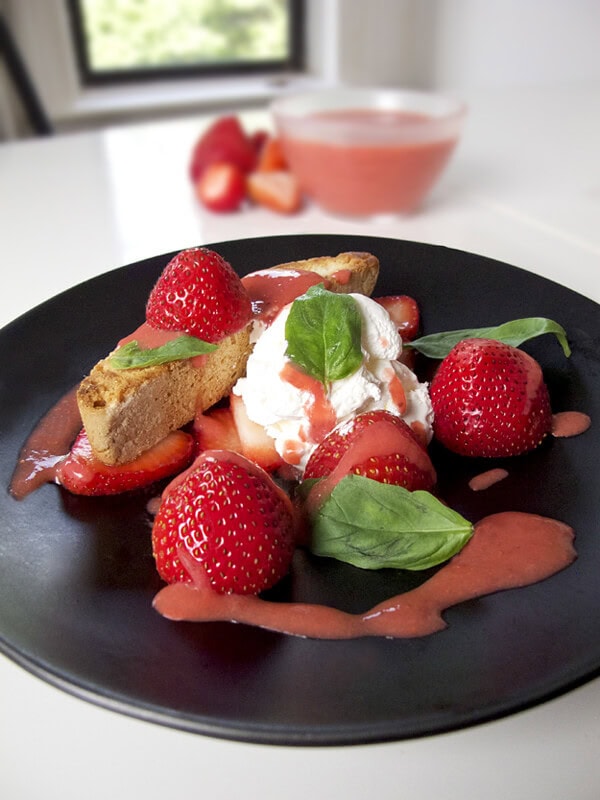 Mascerated, fresh and in the form of a coulis, this dish is all about strawberries! Served with biscotti, freshly whipped cream and basil leaves, it's healthy, pretty and very yummy. GET THE RECIPE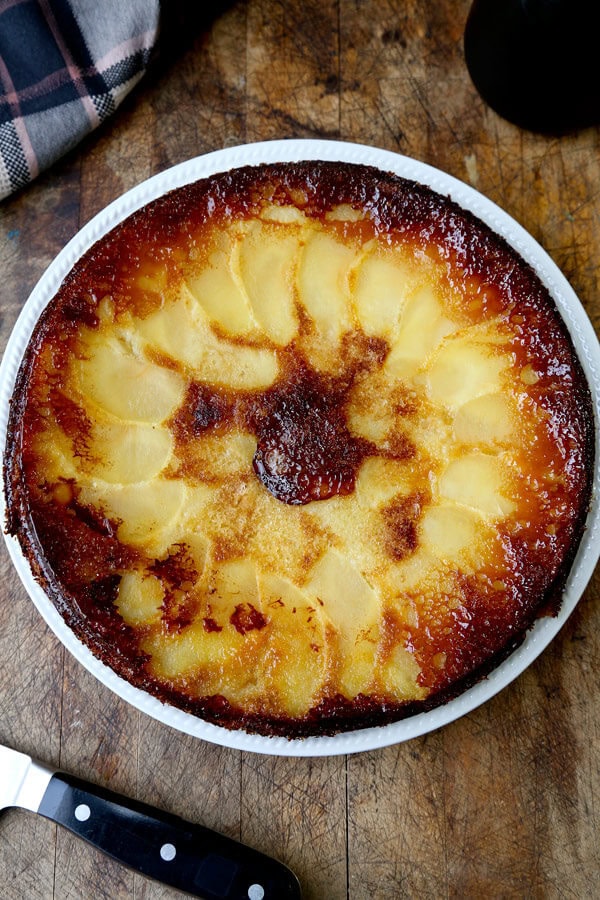 This may be the most popular dessert recipe on my blog. My readers and friends have all fallen deeply in love with this cake, and so have I. Honey, apples and olive oil make music together with the perfect balance of sweetness, fruitiness and tanginess. This one, just like your sweetie, is a keeper. GET THE RECIPE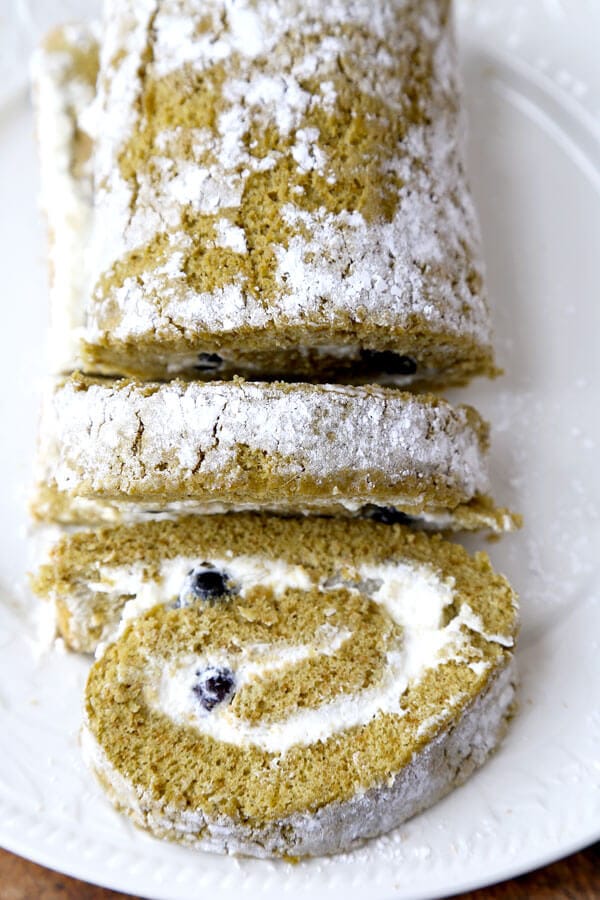 This roll cake is worth making just for the pretty looks of it! But seriously, it's a deliciously mild dessert to serve to those who aren't big on sweets. The creamy interior makes it decadent while the blueberries and vegetal taste of matcha keep the sweetness in check. GET THE RECIPE
A Toast To Love
Toast your partner's love with a fruity and bright Prosecco cocktail. Nothing says romance like a glass of pink bubbly made with fresh strawberries to get the evening off to a great start! GET THE RECIPE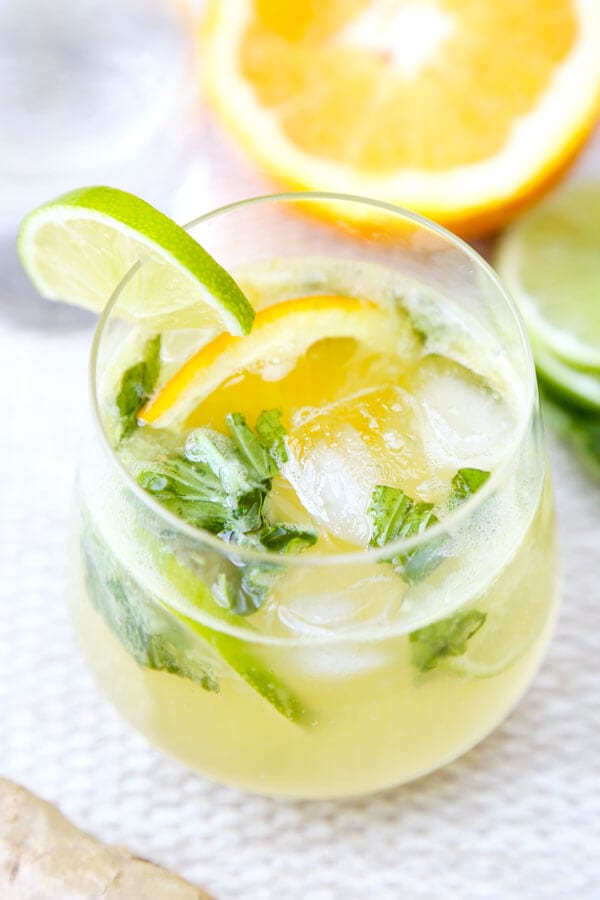 If sweet cocktails aren't your thing, try this zingy Moscow mule cocktail. Fizzy, spicy, fruity and a little tart, this ginger Moscow mule is incredibly refreshing and may even give you a boost of energy! GET THE RECIPE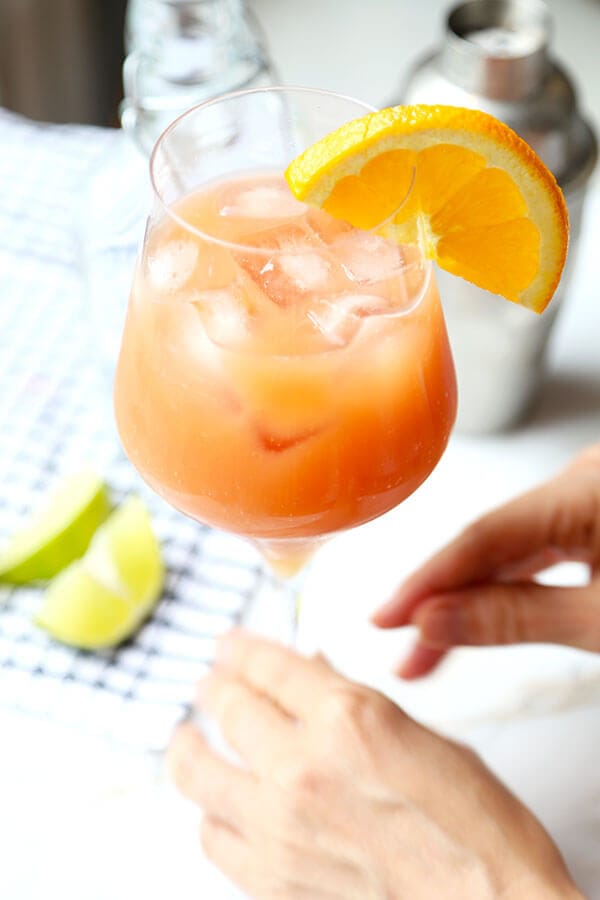 You don't have to be on the beach to sip on this sexy cocktail. Orange juice, vodka, peach Schnapps and cranberry juice swirl together to bring you the most beautiful sunset in a glass. GET THE RECIPE
Pickled Plum is a participant in the Amazon Services LLC Associates Program, an affiliate advertising program designed to provide a means for sites to earn advertising fees by advertising and linking to amazon.com.