14 Healthy Recipes For Dinner This Summer
*This post may contain affiliate links. Read my disclaimer here.
Light dinner fare for warm and breezy summers! Rainbow salads, easy make at home pho and veggie loaded recipes to make this summer's dinners, healthy!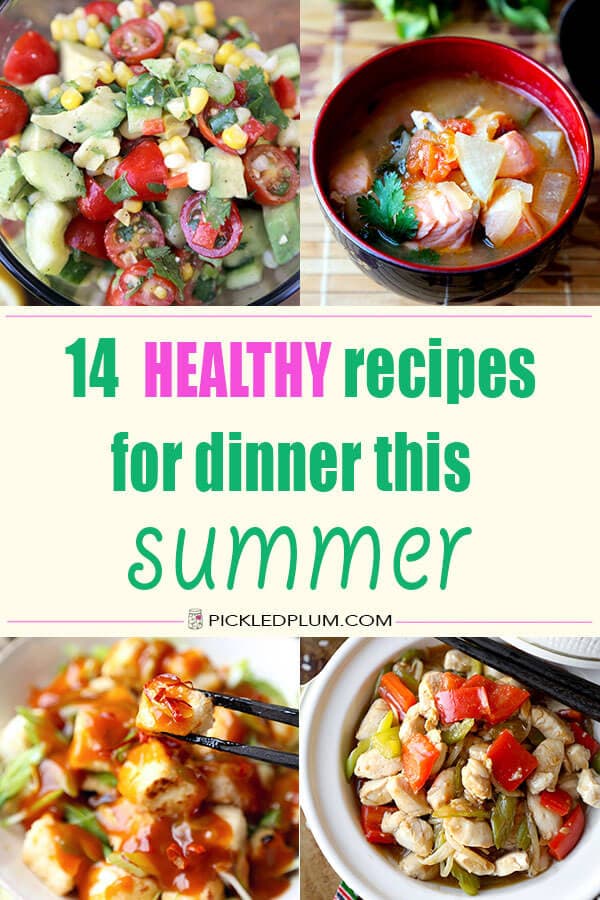 Eating healthier seems like a natural thing in the summer. Because it's hot outside, our bodies crave lighter dishes that won't weigh us down. Here are 15 healthy recipes for dinner you can add to your summer meal rotation.
1. Grilled Chicken With Hot And Sweet Sauce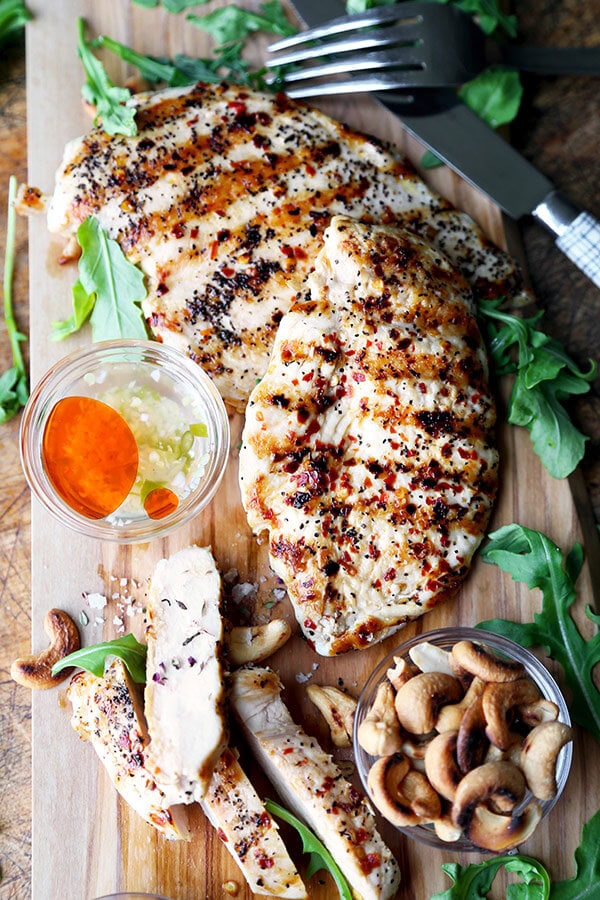 Char-grilled chicken with chili flakes served with peppery arugula, salty cashews and a dipping sauce that's out of this world – spicy, sweet, savory. The best! GET THE RECIPE
2. Salmon En Papillotte
This may just be the easiest healthy recipe you'll make for dinner this summer! All you need to do is put salmon, cherry tomatoes, asparagus, mushrooms, dill and capers in parchment paper and baked it for 15 minutes. Voila and bon appetit! GET THE RECIPE
3. Chicken Chop Suey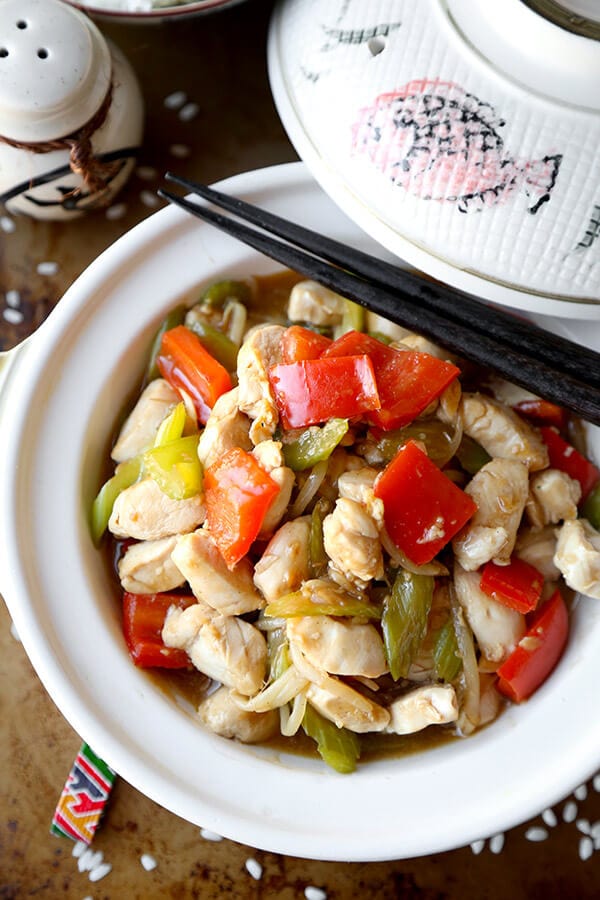 Like chicken chop suey? Then try this better than takeout version. Not only is it tastier, it's also less oily and loaded with veggies. GET THE RECIPE
4. General Tso Tofu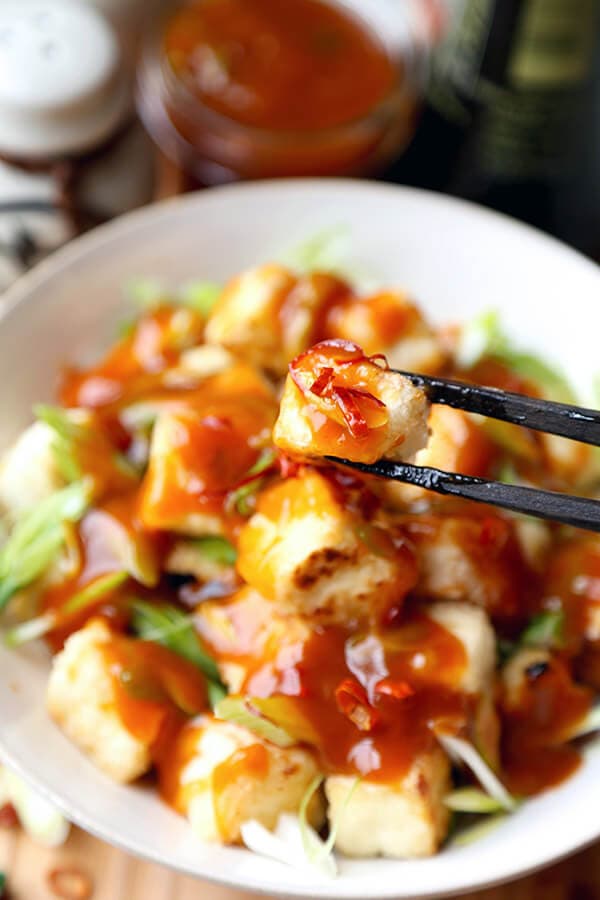 Lightly fried tofu cubes that are crisp on the outside and pillowy soft on the inside. Toss them in a sweet and tangy red sauce and you have a tofu dish your whole family will love. I promise! GET THE RECIPE
5. Slow Cooker Chicken Soup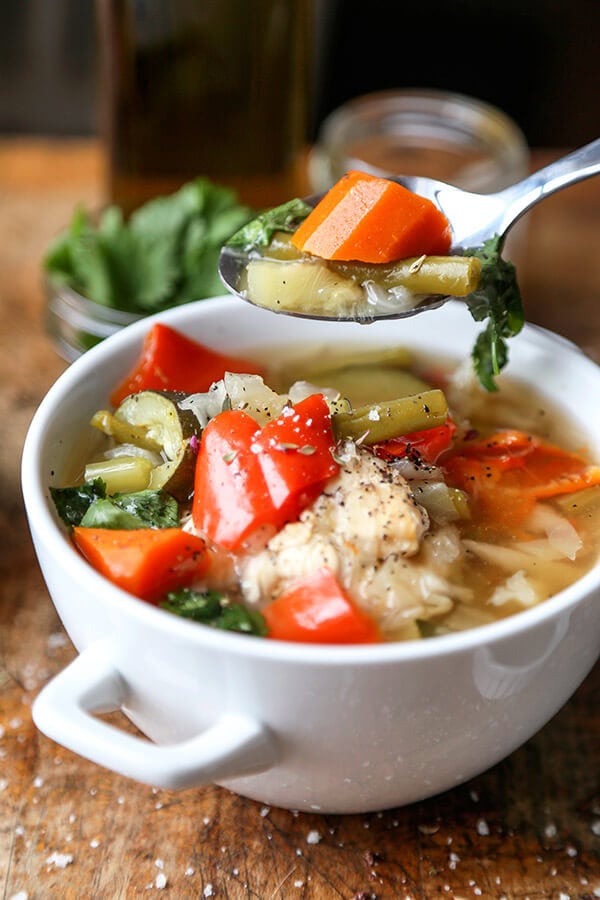 We love and crave this soup all the time. It's incredibly light, savory and packed with colorful veggies. Slow cookers don't let out any heat which makes it a perfect tool to use throughout the summer. GET THE RECIPE
6. Soba Noodles With Citrus Vinaigrette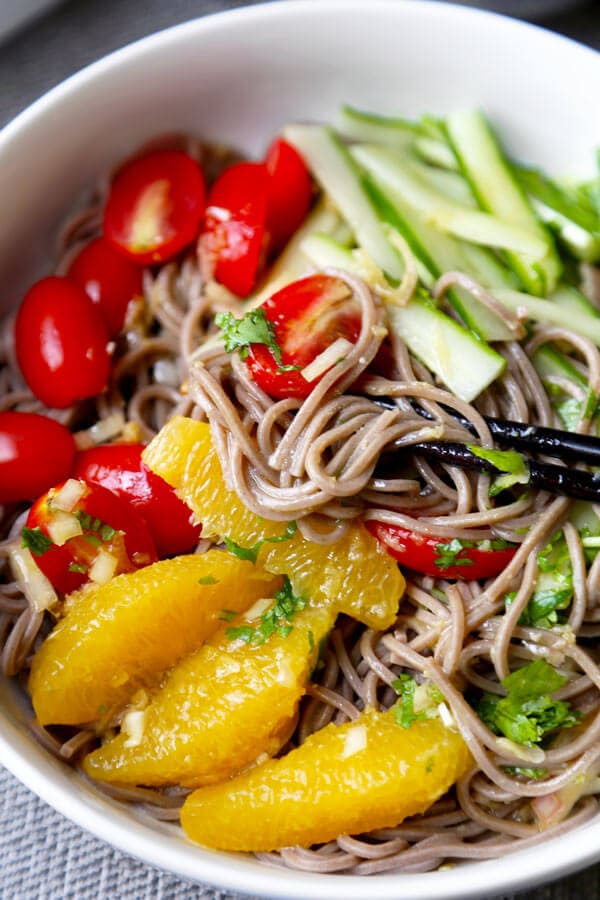 So cleansing and refreshing! This is a healthy soba noodle salad tossed in a citrus vinaigrette and served with cold cucumber slices, cherry tomatoes and orange segments. GET THE RECIPE
7. Crockpot Vegetable Soup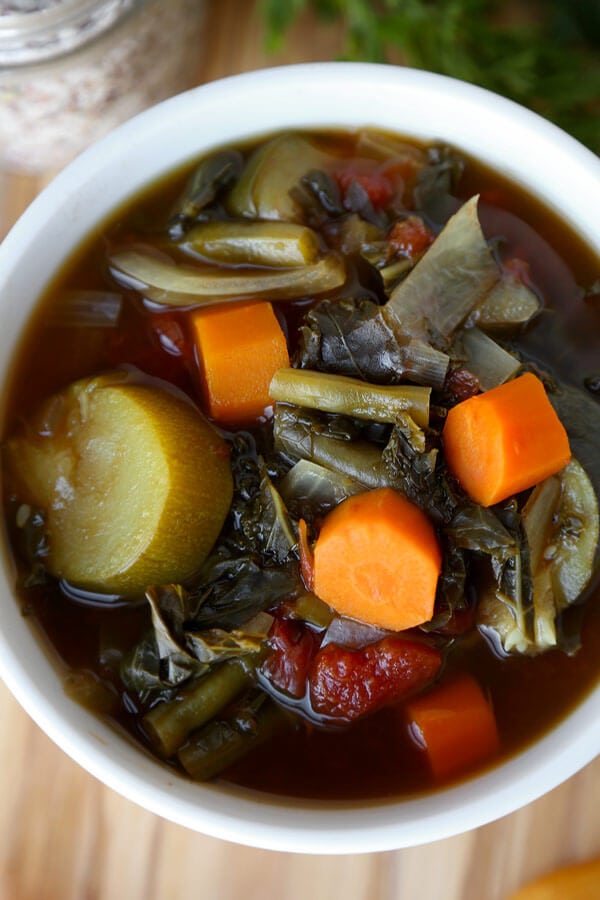 Another slow cooker recipe I'm in love with. What I really enjoy about the process is that there is little cooking involved other than chopping vegetables. This is a clean vegetarian option. GET THE RECIPE
8. Thai Red Curry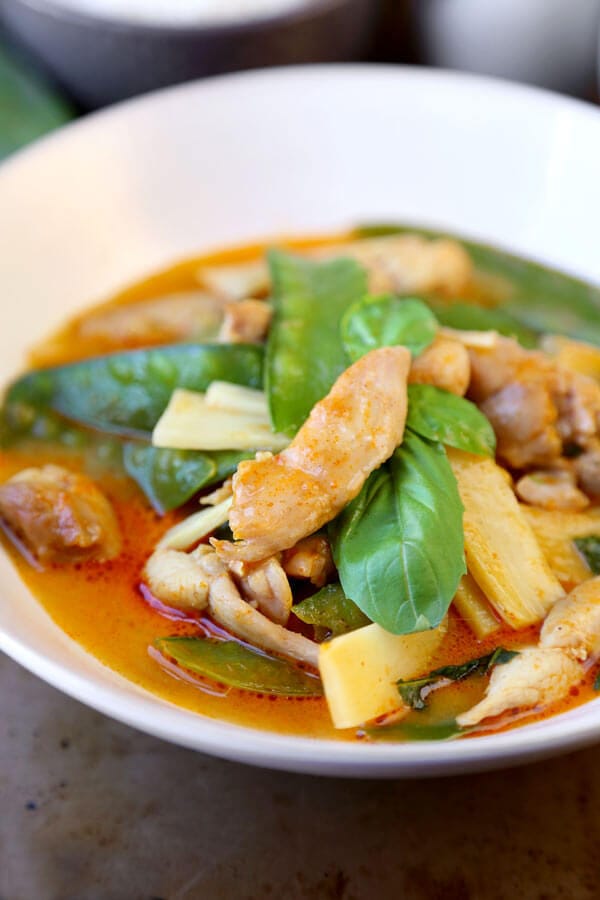 The easiest curry you'll ever make and yet the flavors will make you believe otherwise. Light coconut milk, fish sauce and red curry paste are the base of this simple Thai inspired curry recipe. GET THE RECIPE
9. One Pot Quinoa Enchilada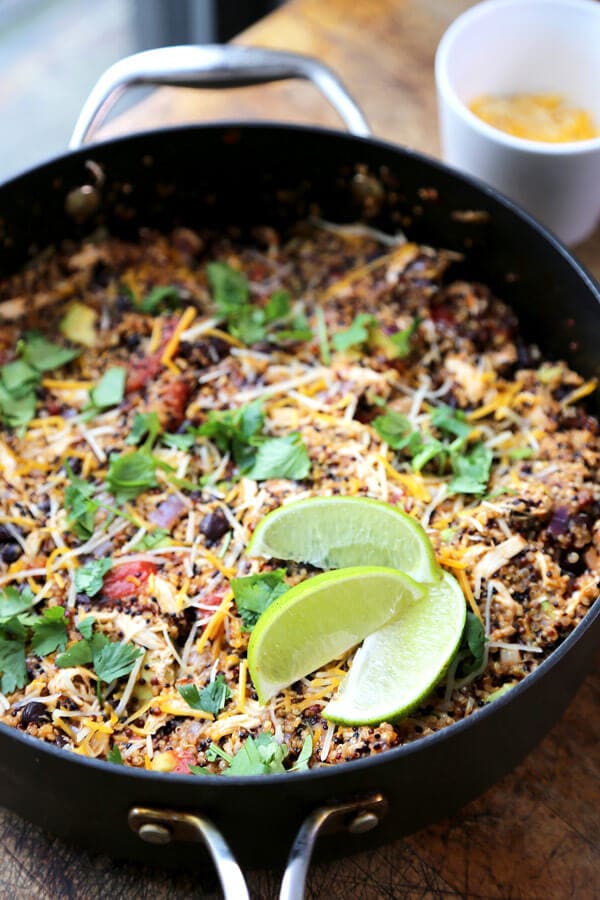 Quinoa can be a little bland and boring sometimes but not when it's paired with savory enchilada sauce, black beans, cilantro and cheese! Add shredded chicken to the mix and you have yourself a healthy meal that's kid friendly and super tasty! GET THE RECIPE
10. Spaghetti Squash Yakisoba Style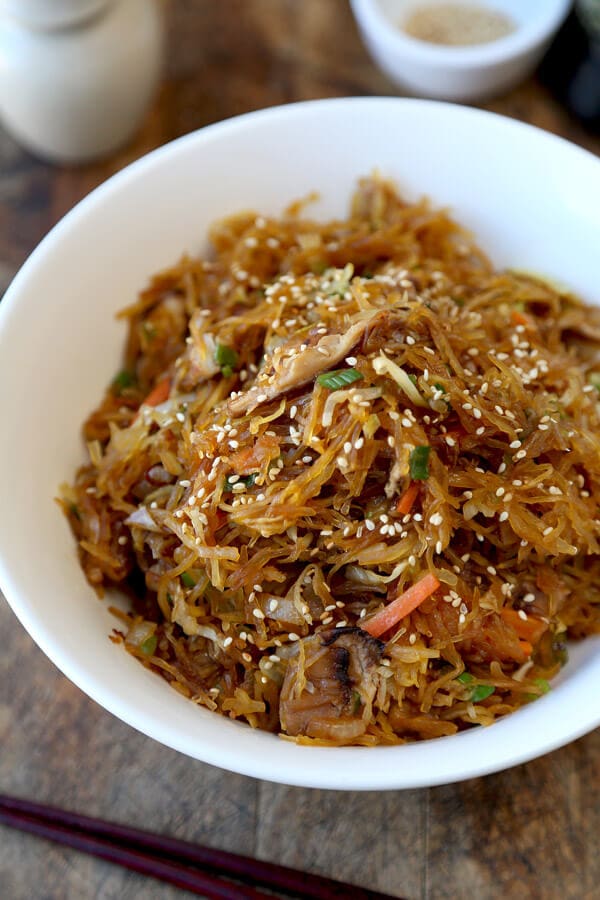 Substitute pasta for spaghetti squash and discover how satisfying eating gourd can be. You'll feel less bloated while feeling very satisfied. All the flavors of traditional yakisoba are there – it's umamilicious!   GET THE RECIPE
11. Easy Chicken Pho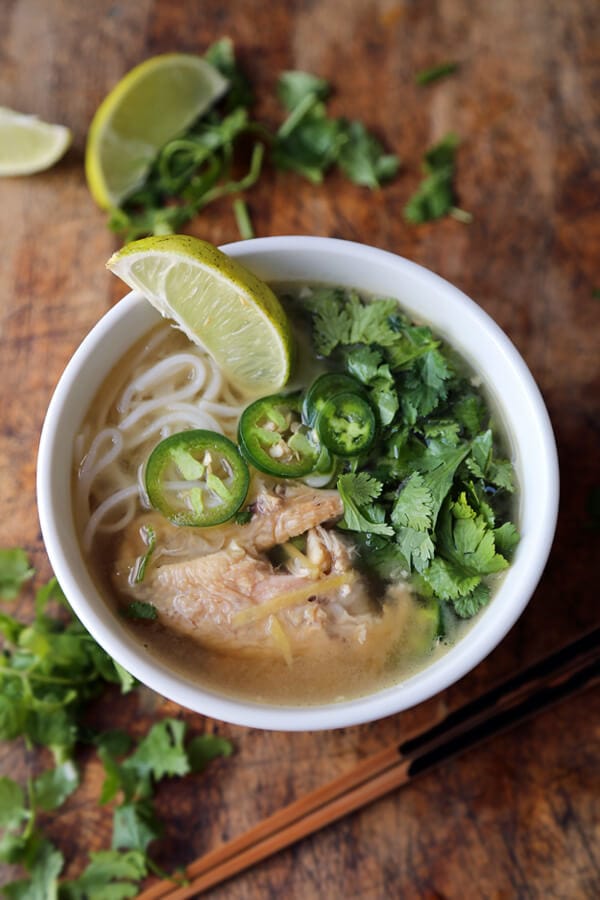 Another incredibly easy recipe that requires little work in the kitchen. Roast chicken imparts smoky flavors to the broth and pairs with fish sauce and spicy jalapeno to a tee. This is one of my favorite noodle soup recipes. GET THE RECIPE
12. Filipino Salmon Sinigang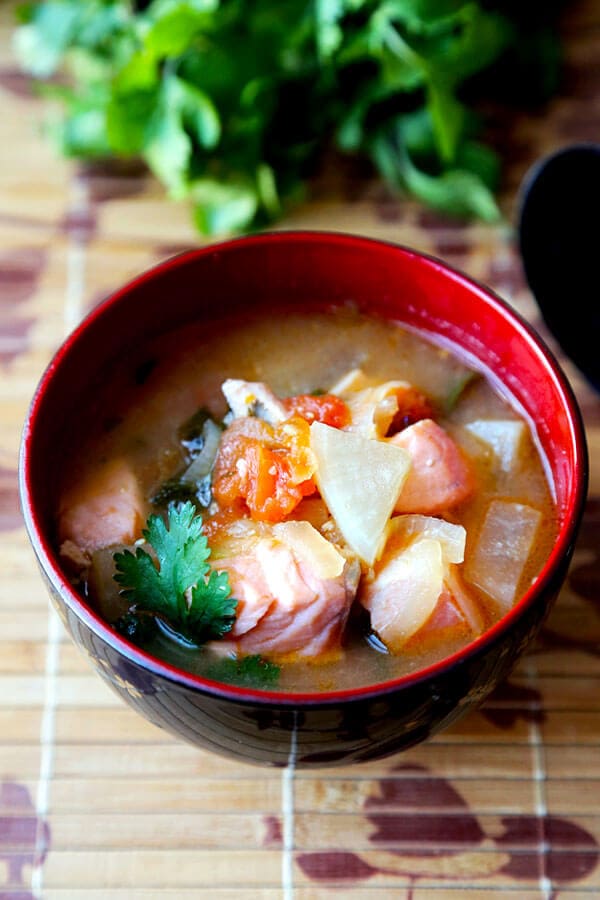 This is a classic Filipino dish I can't get enough of! The broth is light and sour and accompanied by flaky pieces of salmon and lots of perfectly cooked vegetables. GET THE RECIPE
13. Summer Rainbow Salad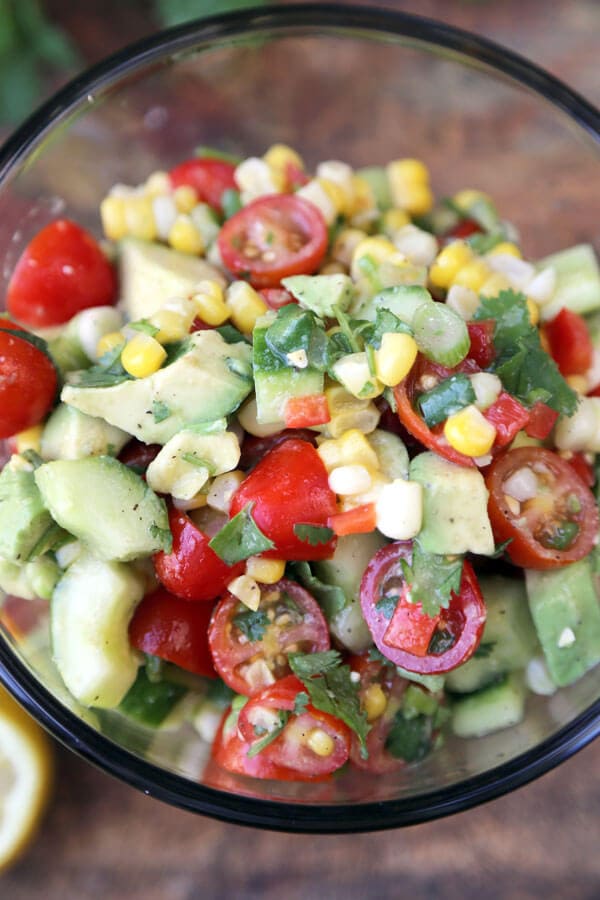 The colors alone show how healthy this summer rainbow salad is. Tomatoes, red bell pepper, cucumber, avocado, fresh corn are tossed in a bright miso, lemon and red wine vinegar dressing. This is summer cooking at its best! GET THE RECIPE
14. Zesty Quinoa Salad With Vegetables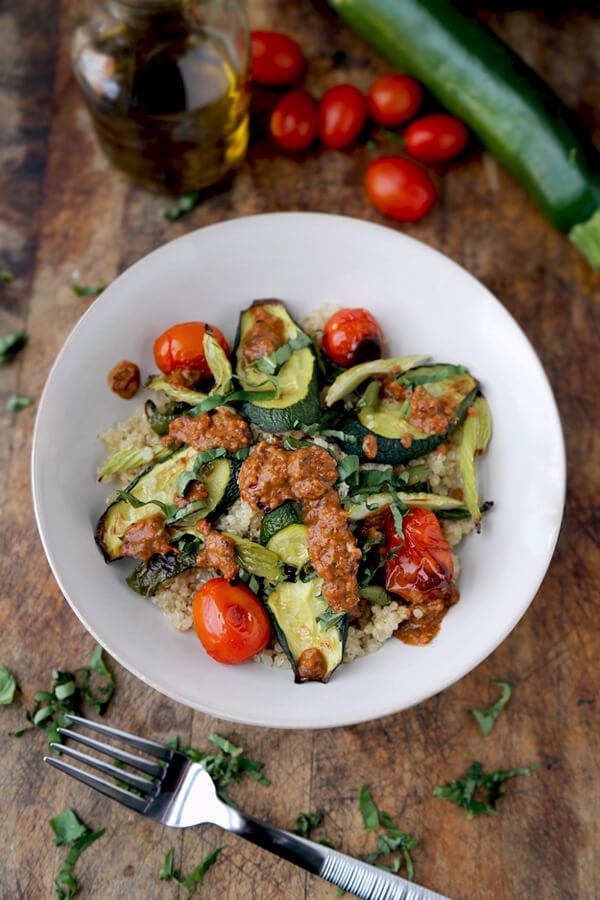 Cherry tomatoes, pitted black olives, capers, jalapenos, basil, vinegar and oil. Blend it all up and you have a vibrant, sweet and spicy sauce. Pour it over char-grilled vegetables and quinoa and you have yourself one healthy and delicious dinner recipe! GET THE RECIPE
Pickled Plum is a participant in the Amazon Services LLC Associates Program, an affiliate advertising program designed to provide a means for sites to earn advertising fees by advertising and linking to amazon.com.