Chew on these smoky, savory Thai rice noodles in less than 16 minutes! This a traditional Pad See Ew recipe made with broccoli and mushrooms and sprinkled with plenty of chili powder. This dish is so tasty we've added it to our weekly dinner rotation!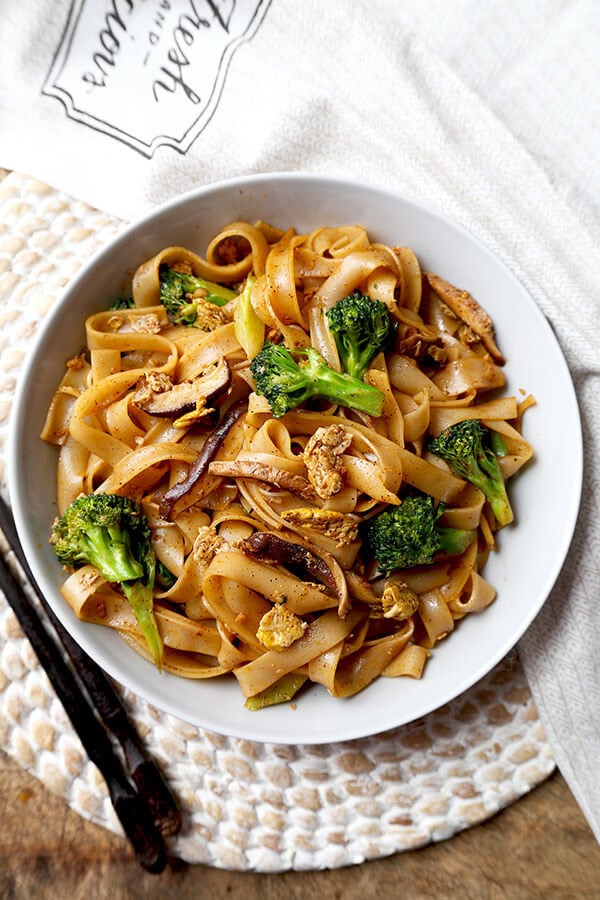 Veggie Pad See Ew (Thai Rice Noodles)
Did you know that the literal translation for pad see ew is "fried with soy sauce"? I had no idea.
For years I didn't bother to learn about the transformation of a dish or where it came from. I only cared that it tasted good and was somewhat healthy. However, lately I've become curious about the meaning behind the name of a dish and its roots. In fact, I want to know all there is to know about the general history of food and cooking because I believe it will make me a better chef. The more time I spend in the kitchen and the more I realize how little I know about all the beautiful ingredients surrounding me. I eat bread almost every day and yet, barely know anything about its origins. I use soy sauce in just about every dish I make and it's only recently that I've begun to understand the process of making it. I think I'm pretty good at pairing flavors but couldn't tell you why an ingredient such as tamarind was given that name to begin with.

MY LATEST VIDEOS

To those who now wonder about the meaning of tamarind, according to Oxford Dictionaries: 'From medieval Latin tamarindus, from Arabic tamr hindī 'Indian date'. This definition makes a whole lot of sense since a glop of tamarind looks exactly like a date that's been smooshed. Case closed.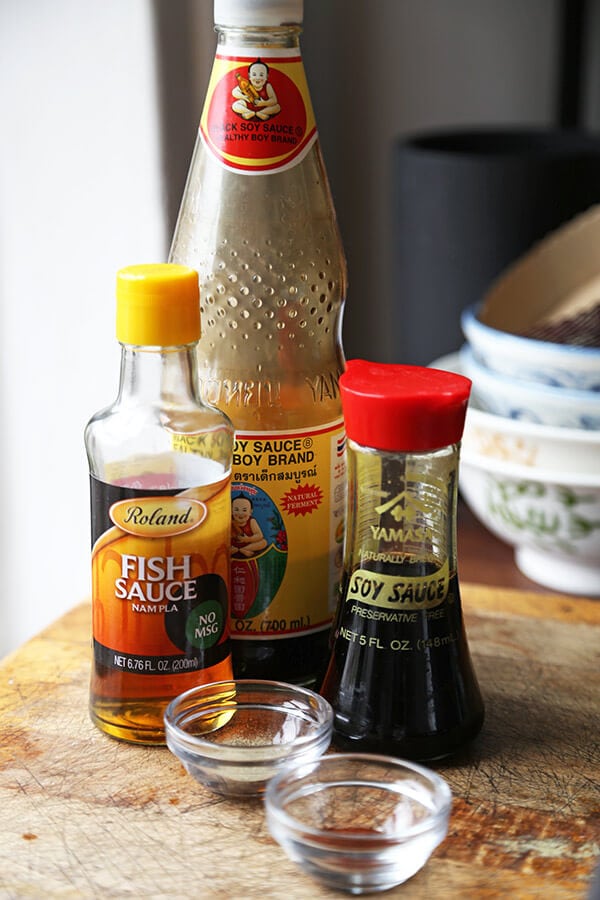 You see, learning about the origins of food and their components not only help us better understand the ingredients we are working with, it also shows us how complicated, crazy and scientific cooking is! Think about the first person who ate an oyster – what made him desperate enough to wanna try something so ugly and slimy? How many tries did it take to come up with the perfect mixture of ingredients to create Worcestershire sauce? Who thought that letting curds rot would turn into something as delicious as cheese? So many questions I need answers to…
But for now let's get back to these yummy pad see ew noodles and what we know about them. The origin of the dish is Chinese but was tweaked along the way to appeal more to the Thai palate. When you think of a typical Chinese stir fry, it's easy to imagine vegetables and wide flat rice noodles tossed in soy sauce. A Thai stir fry is very similar except that it usually has more pungency and heat added to it. This veggie pad see ew has it all minus the heat; it's pungent, savory, popping with umami, earthy and smoky.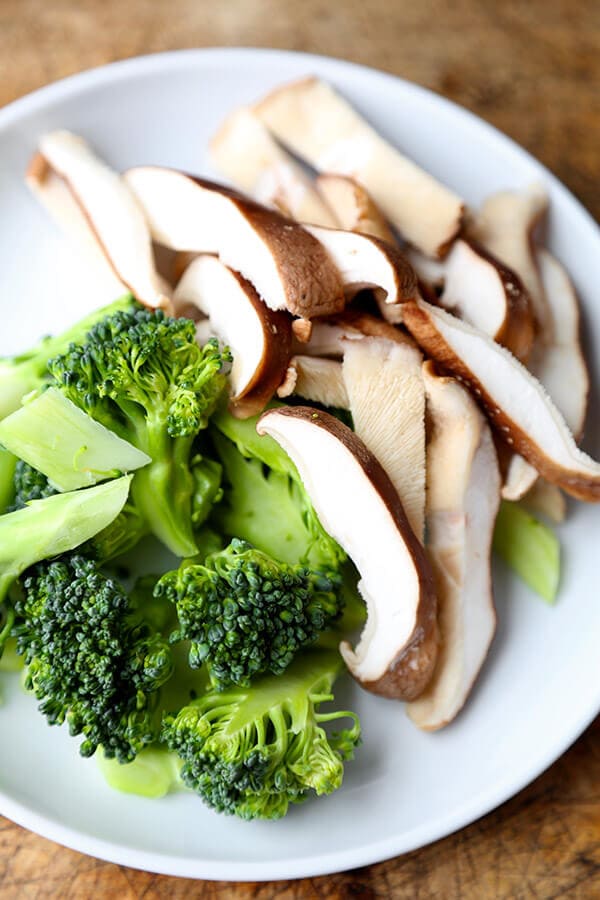 If you can find wide flat rice noodles then jump on them – they are the best option for pad see ew. Since I wasn't able to locate a single pack (I don't know if there was a shortage of noodles during that week?) I ordered rice stick noodles from Amazon and they came out tasting great. The texture was firm yet chewy and beautifully long and slippery. What made me buy them was seeing the Made in Thailand writing – I knew I couldn't wrong with that.
I went with broccoli and shiitake mushrooms for the meaty and green elements of the dish but these can be easily swapped for others. You can use carrots, snow peas, cabbage, onions, bell peppers, tofu, etc..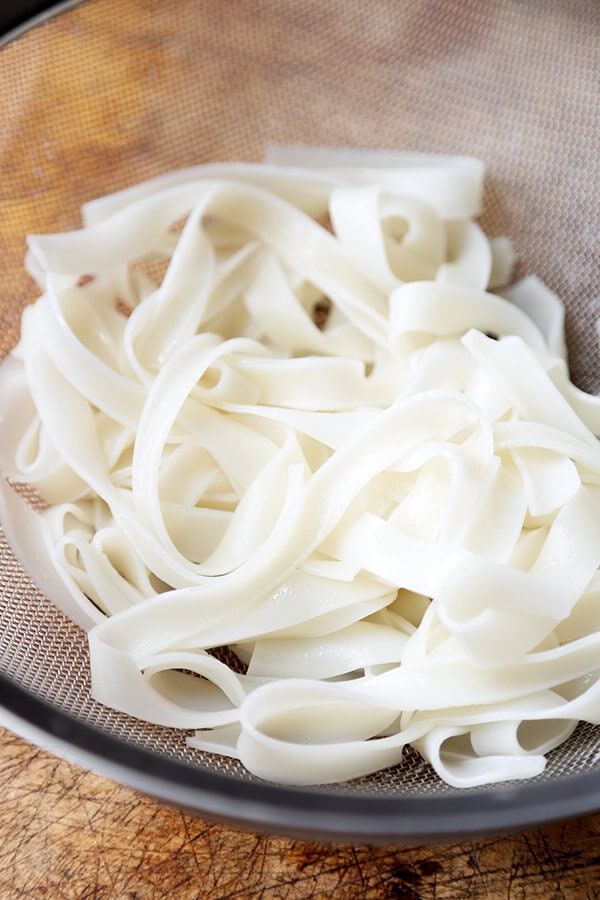 You can also make these noodles spicy if you like a little heat on your plate! Either add one or two Thai chilis, chopped, or a good squirt of Sriracha sauce. I wouldn't recommend using regular hot sauce though since many of them are high in vinegar and can mask the pungent taste of the dish. Sriracha on the other hand has a nice pepper flavor which pairs beautifully with Southeast Asian dishes.
This pad see ew keeps fairly well in the fridge. I've made it several times and eaten it the following day. You may need to season it again but other than that I find it to be just as enjoyable as when the noodles are fresh out of the pan.
Other Thai and Chinese noodle recipes: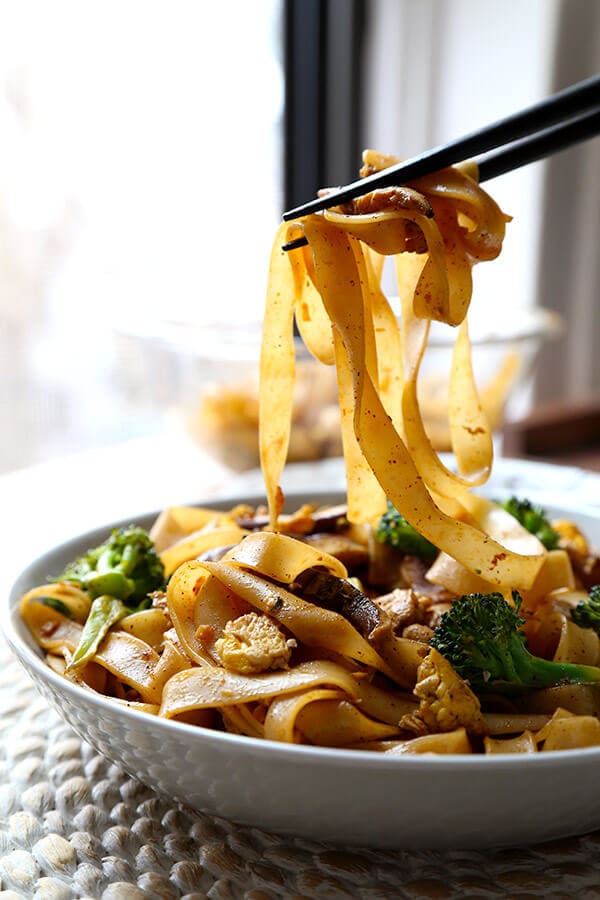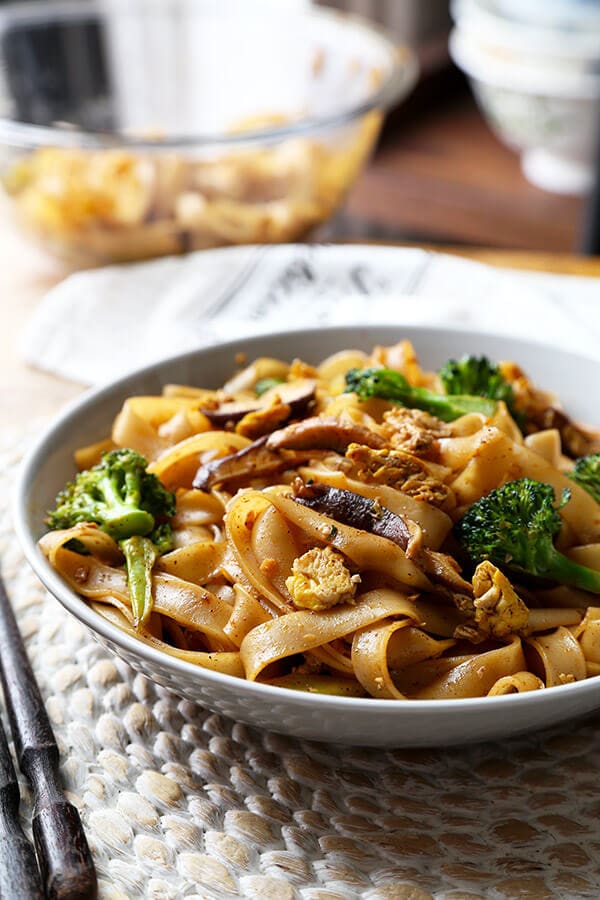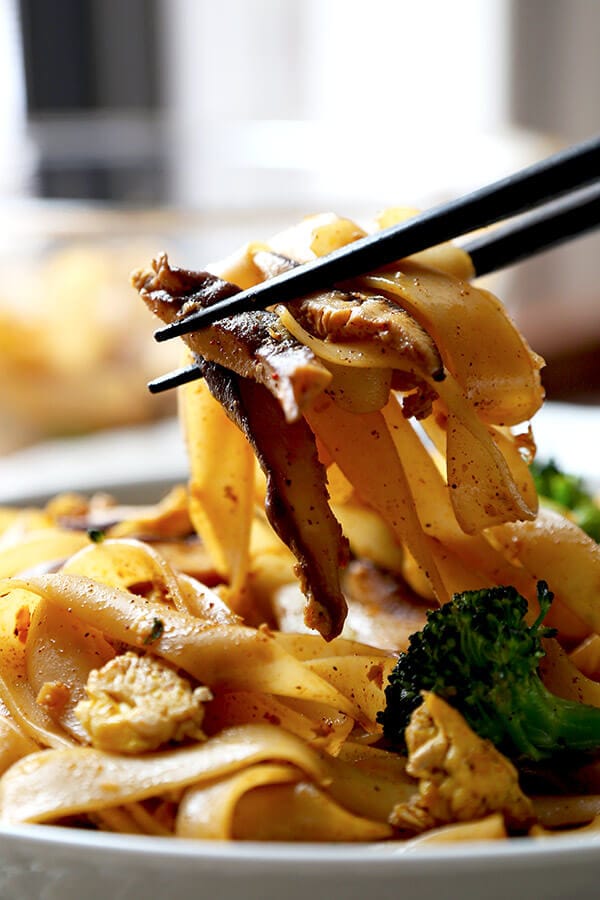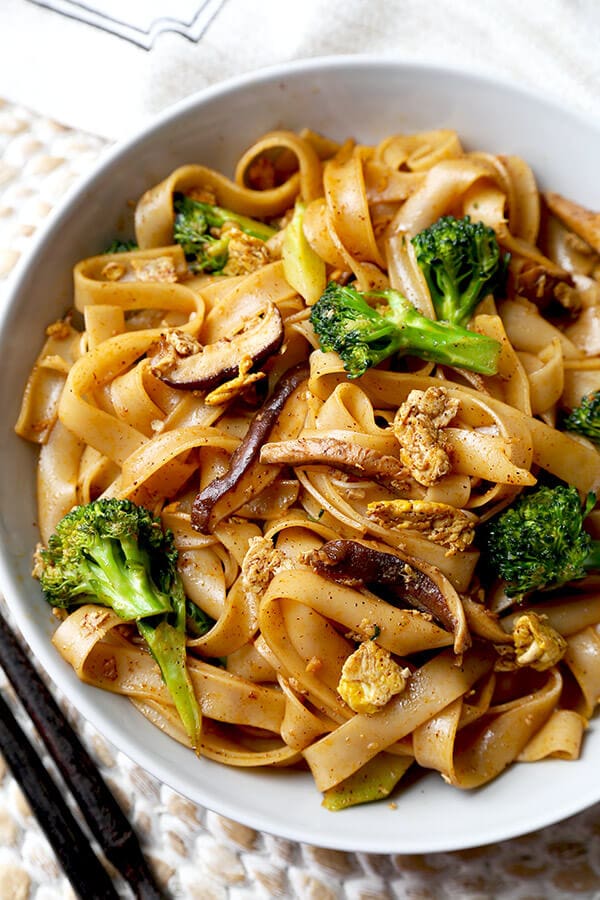 Did you like this Veggie Pad See Ew Recipe? Are there changes you made that you would like to share?
Print
Vegetable Pad See Ew (Thai Rice Noodles)
Prep Time:

10 minutes

Cook Time:

6 minutes

Total Time:

16 minutes

Yield:

2 people
Ingredients
1 tablespoon vegetable oil
2 cloves garlic (minced)
1 cup shiitake mushrooms or button mushrooms (cut into strips)
2 cups broccoli (chopped bite size)
1 large egg (lightly whisked)
8 ounces dry rice stick noodles or wide rice noodles
1/2 teaspoon chili powder
ground white pepper (to taste)
For the sauce
1 tablespoon dark soy sauce or regular soy sauce
1 tablespoon soy sauce
2 tablespoons fish sauce
Instructions
Put the ingredients for the sauce into a bowl and stir. Set aside.
Boil or soak noodles according to instructions on the package. Note: If there are no instructions, soak the rice noodles in boiling hot water and cover with a lid for 10-12 minutes. Drain and set aside.
In a large pan, add oil and garlic and fry for 1 minute.
Add shiitake mushrooms and broccoli and cook for 2 minutes.
Push vegetables to one side of the pan and add egg to the empty side. Using chopsticks or a spatula, quickly stir the eggs until it's scrambled and mix it in with the vegetables.
Add noodles and toss well. Stir in the sauce and toss until the noodles are evenly coated.
Sprinkle chili powder and ground white pepper and toss well. Serve hot.