As the August temperatures and humidity soar, keep cool with these simple food and drinks recipes. From Cold Ramen Zoodles to Fruity Ice Cubes – yum!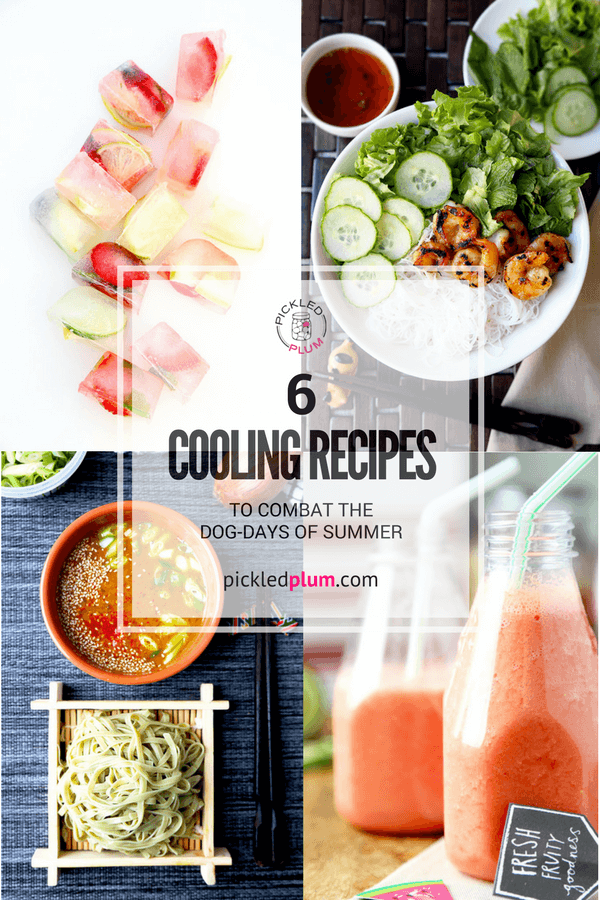 6 Cooling Recipes to Combat the Dog-Days of Summer
The August humidity has descended. My weather app tells me so every morning – and as soon as I walk out the front door, there is no denying it. It's hot! As our little window AC unit struggles to keep up (and our kitty naps directly in front of the fan), I just don't have it in me to turn on all four burners and create a massive meal. But a girl's gotta eat and drink, right!? Don't worry, I've got you! Here are 6 easy, cooling recipes that are a cinch to make and will fuel you up in the lightest way possible. Enjoy the dog-days of summer and re-energize with these simple food and drinks recipes!
1. Cold Ramen Zoodles (Hiyashi Chuka)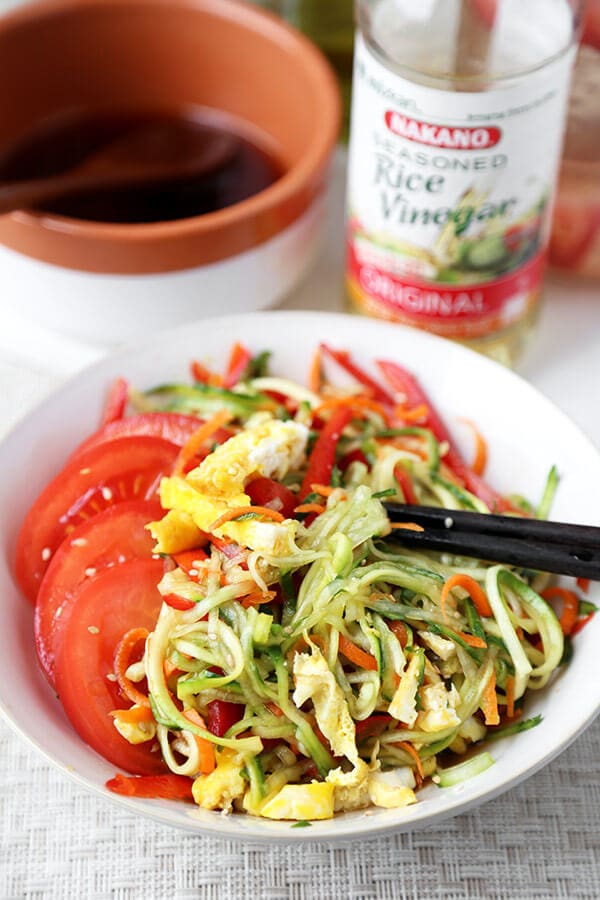 Cold ramen has always been one of my all time favorites when it's hot outside. This noodle-free version calls for mega-healthy ribbons of zucchini, cucumber and carrot (using a spiralizer ) drenched in a cold broth that is tangy, slightly sweet and packed with tons of umami goodness.  GET THE RECIPE
2. Fruity Ice Cubes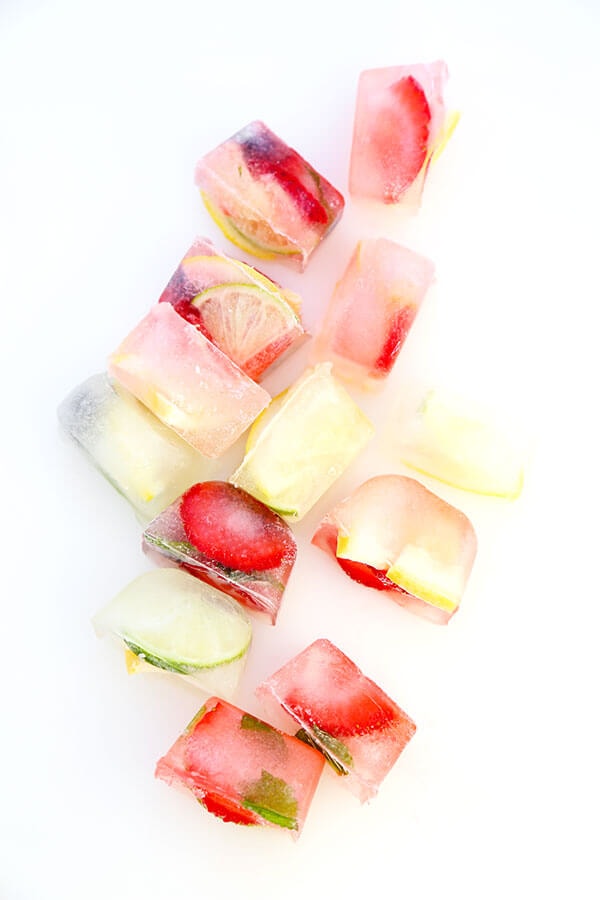 These frozen blocks of sweet and citrus are an emergency strength version of my refreshing strawberry detox water recipe. Whether you stick them in a glass of fizzy seltzer or just munch on them with the freezer door open, these fruity ice cubes will combat the summer heat and put that pep back in your step! GET THE RECIPE
3. Spicy Miso Tsukemen (Japanese Dipping Noodles)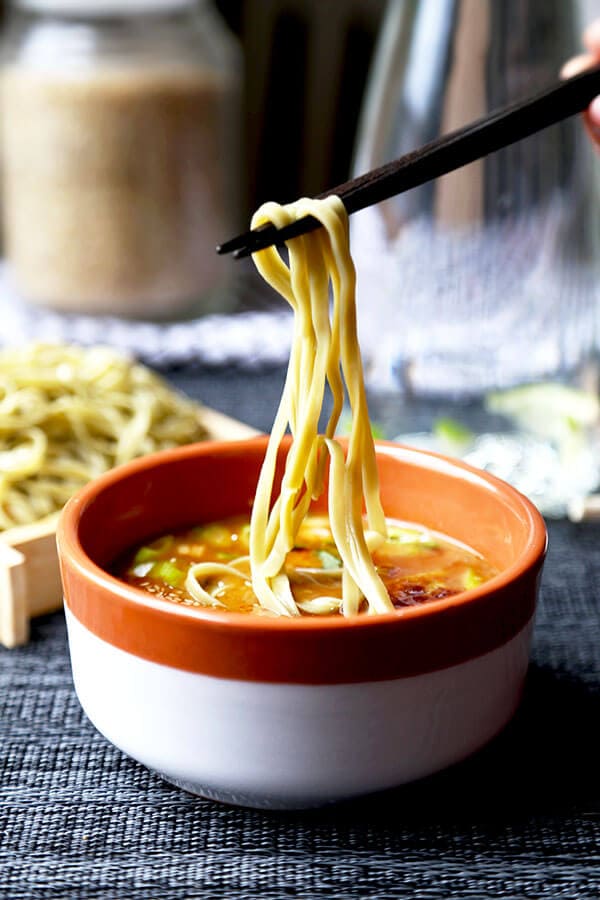 These savory, spicy Japanese dipping noodles are a perennial summer favorite when you're looking for substance, but still want to eat something cold. Make the soup base and noodles ahead of time and keep everything in the fridge. Devour as needed! GET THE RECIPE
4. Lemongrass Iced Green Tea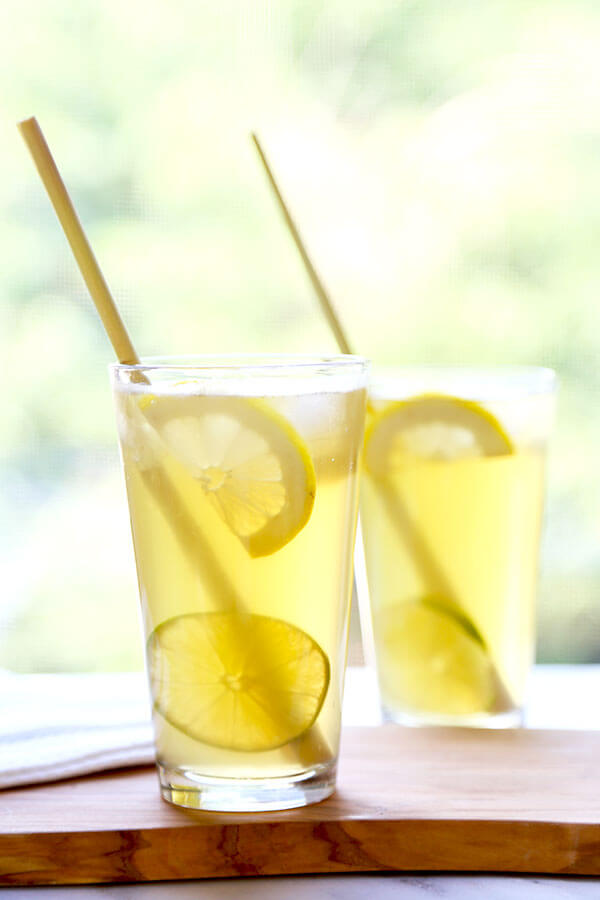 Keeping properly hydrated is super important when it's this hot. Not a day has gone by this steamy summer that I haven't indulged in a few glasses of this crisp, citrusy lemongrass iced green tea. This is bright and thirst quenching summer relief! GET THE RECIPE
5. Shrimp Bun Cha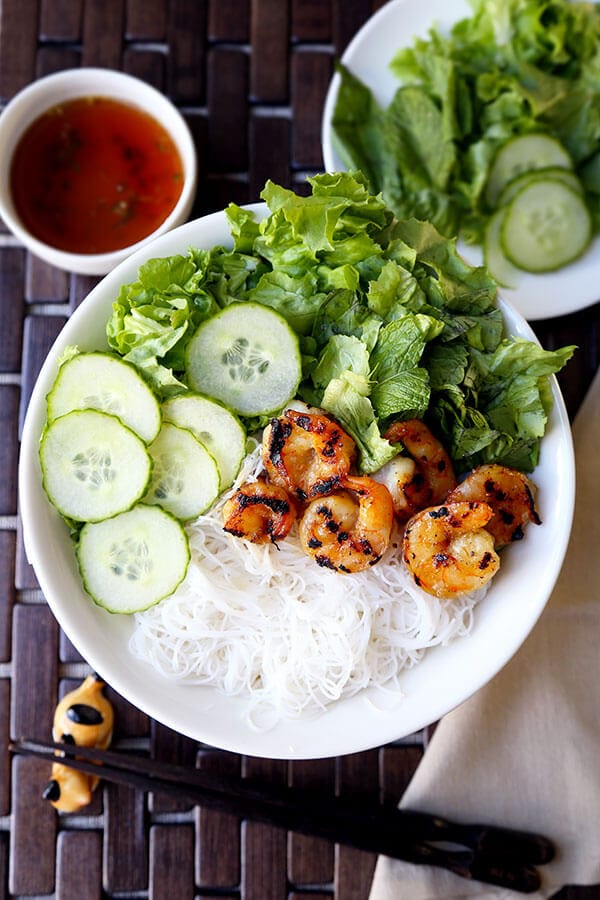 Yes, you'll need to crank a burner on to make this light, Vietnamese noodle dish with caramelized shrimp, fresh herbs and nuoc cham sauce. But it's so worth it! Cold vermicelli noodles, lettuce and cucumbers bring the freshness. Shrimp and the fiery dipping sauce bring the flavor. It's a winning summer combination! GET THE RECIPE
6. Watermelon Smoothie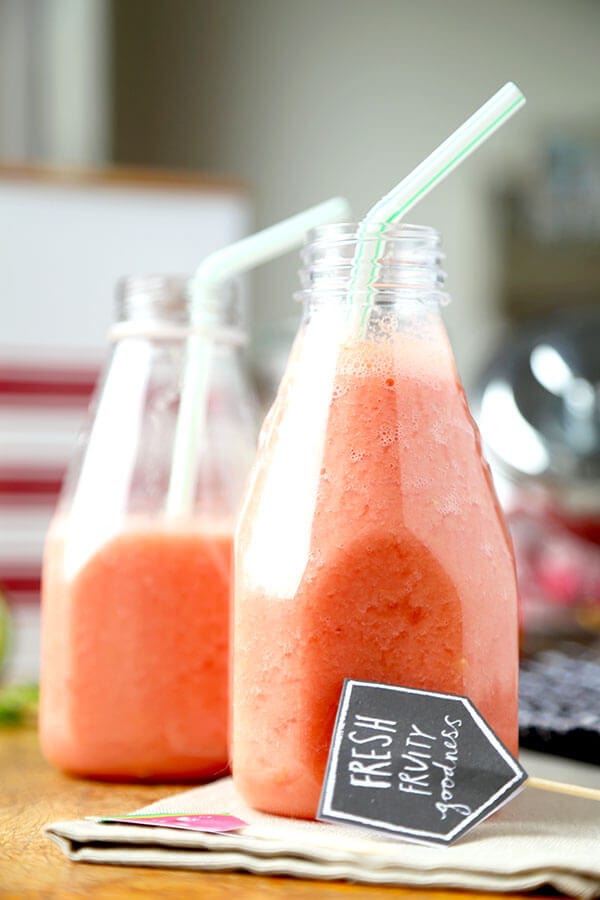 Light, fruity and a little tart – this is the smoothie recipe I default to when I want need a flavor infusion stat! And it's so easy, this may just end up in your steady rotation too. The combination of watermelon, banana, pineapple and coconut water is one of my favorite summertime elixirs! GET THE RECIPE