Kelp (Kombu)
*This post may contain affiliate links. Read my disclaimer here.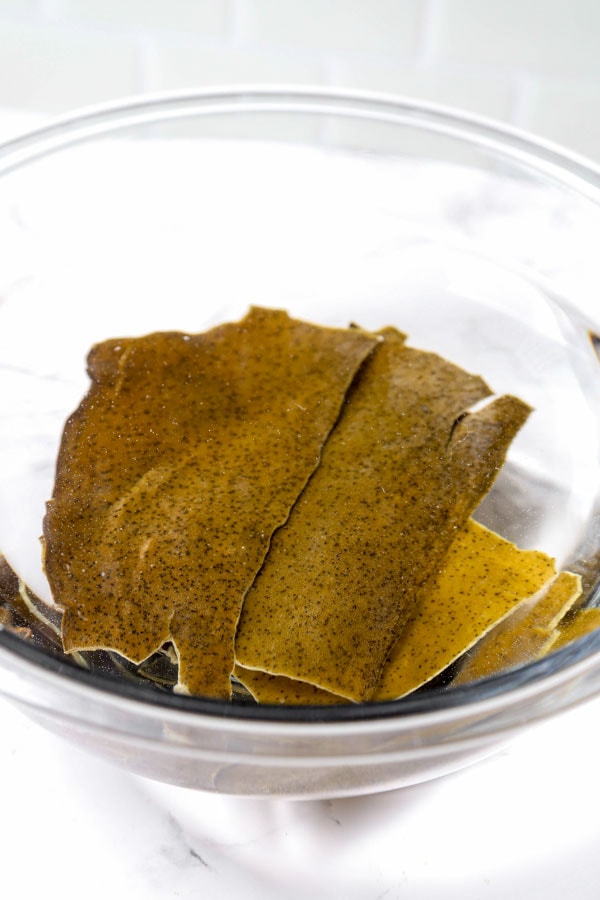 Kelp – Kombu
Glutamic acid is an amino acid responsible for umami (the "fifth-taste") – and Japanese Kombu(昆布) has it in spades. This edible kelp, typically cultivated in Hokkaido in the north of Japan, is a key ingredient in making dashi – but has many uses and preparations. It is typically sold dry, but may be used fresh along with sashimi or pickled in vinegar.
Recipes using kelp/kombu:
First year kombu comprises much of what makes it to the market to be consumed, and has a thinner consistency and lighter taste. Ma-Kombu (meaning 'real kombu') is thicker after having been given a second year to grow and is thicker with a more rounded depth of flavor.
Pickled Plum is a participant in the Amazon Services LLC Associates Program, an affiliate advertising program designed to provide a means for sites to earn advertising fees by advertising and linking to amazon.com.