Pickled cucumbers are so versatile and delicious! They pair well with salads, sandwiches, mains and can be served as a side dish or a snack. And the best part? They only take 5-10 minutes to make and 30 minutes to marinate! Here are some of my favorite cucumber pickle recipes!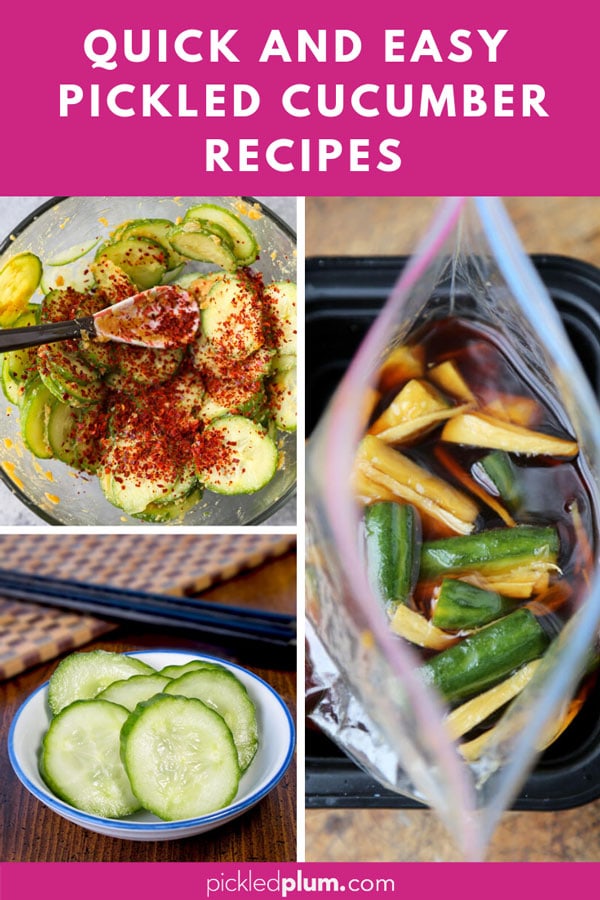 Pickling is such a great invention.
It's one of the most practical ways to inject flavor in fruits and vegetables, and turn them into super condiments! Whenever I have a surplus of veggies nearing their expiration date (I hate throwing away food!), I pickle them.
It's so easy and the result is so gratifying!
If you eat a lot of rice like we do, having a supply of ready to eat pickles stacked up in the back of the fridge is sort of a necessity. It's something I like to serve with a Japanese meal or as an otsumami (おつまみ), a snack to eat with alcohol beverages. But I must admit there are times when I forget to restock our supply and that's when I go looking for a quick pickling recipe.
Whenever this happens I always rely on cucumbers because they pickle so fast. 30 minutes is all you need to infused them with plenty of flavor.
So if you have an old cucumber sitting at the bottom of your crisper that needs saving or are generally wondering what to do with cucumbers, I have these quick pickled cucumber recipes for you try!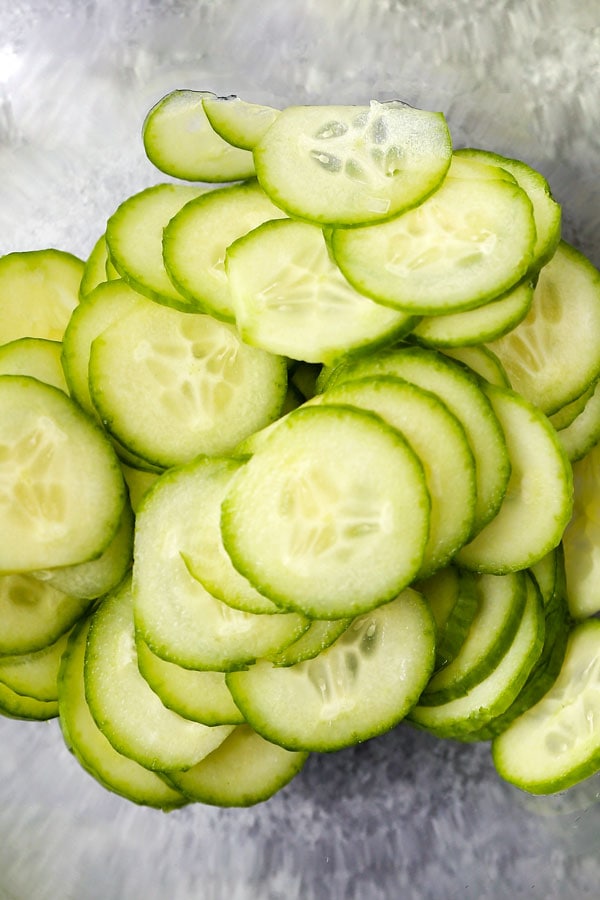 Best Cucumbers For Pickles
These are the four types of cucumbers I recommend for quick pickling. You can use any of them for these recipes.
But if you are looking for a type of cucumber to pickle long term in a jar or a can, you should only use Kirbys.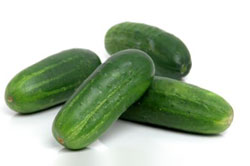 Kirby cucumber
Kirby cucumbers are the most popular type when it comes to pickling because of their thick and bumpy skin and ability to remain crunchy even after sitting in pickling liquid for hours. They are used to make refrigerator pickles (can pickles) and are the ones you see at the grocery store sold in jars.
Size does matter when it comes to choosing the right cucumber for pickling.
Look for one that's medium in size and firm to the touch. Size can be an indicator of how old a cucumber is so by picking a medium one, you are increasing your chances of taking home a ripe, crunchy and sweet cucumber. If you are buying a bunch, try to keep them as close to the same size as the others as possible.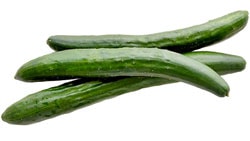 Japanese cucumber
Japanese cucumbers, called kyuri in Japanese, are a thin, slender, seedless cucumber, with a slightly bumpy skin. Measuring around 9 inches, they are an essential component in Japanese cuisine. They are served in salads, sushi, as a garnish, and are a favorite ingredient for making tsukemono, which is Japanese for pickles.
You can find Japanese cucumbers in Asian or Japanese grocery stores. I personally love them! They are my favorite type of cucumbers to cook with and much on.

English cucumber
Also called hot house cucumbers because they are grown in greenhouses with heat and light, English cucumbers are available in nearly all the grocery stores. They are long, thin-ish and less flavorful than the other three on this list. Because of its high water content, English cucumbers are not the best cucumbers to make pickles with but can do the trick once the center is scraped out.

Persian cucumber
Similar to English cucumbers, Persian cucumbers have thin skin, are virtually seedless and a have narrow body. Sometimes they look so similar to English cucumber that it's hard to tell them apart. One way to differentiate them is to look at the size – an English cucumber is about a foot long and is usually sold tightly wrapped in plastic, while a Persian cucumber is about 5-6 inches long and sold in packs.
Despite their name, Persian cucumbers are now cultivated across the globe and can easily be found at local supermarkets.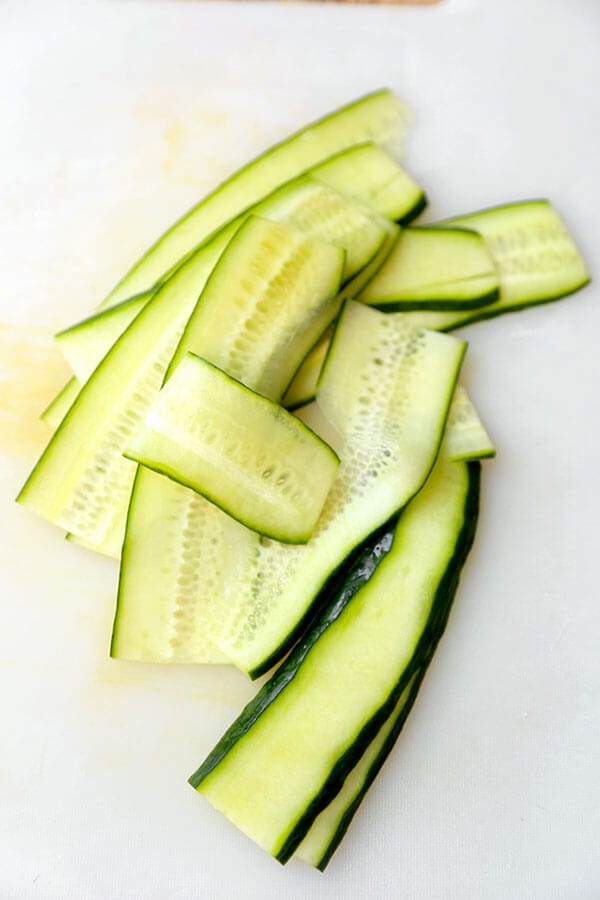 How to Store Cucumbers (How to Keep Cucumbers Fresh)
The first thing you will want to do when storing cucumbers is to take them out of their packaging. This also goes for the plastic wrap on English cucumbers.
Clean them under cold water to remove dirt and cut out mushy or moldy spots if there are any.
Dry your cucumbers thoroughly as water encourages spoiling.
Wrap them in a dish towel or paper towel. This will absorb any moisture or humidity.
Place your cucumbers in a plastic bag and leave it a little opened so that air can flow.
Keep them in your crisper as you don't them exposed to air that's too cold.
Cucumbers last about one week when stored properly.
Is Cucumber a Fruit or a Vegetable?
Cucumber is a fruit!
Well, according to science it is.
A fruit is the part of a plant that grows from the flower and contains its seeds. And since a cucumber develops from the flower of the cucumber plant and holds its seeds, it's deemed a fruit.
But in the culinary world, cucumber is considered a vegetable. The reason being that it's not considered sweet and is most often used in savory dishes.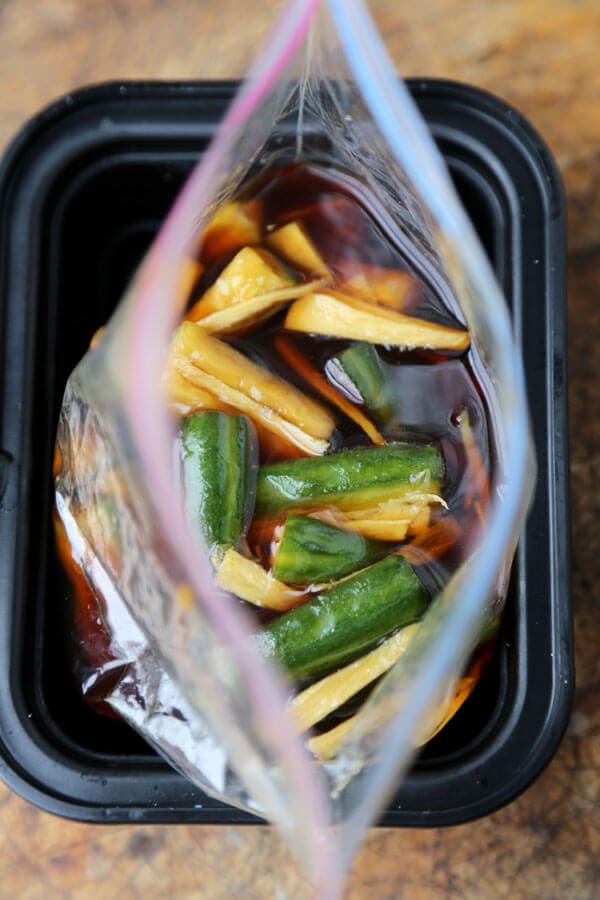 How to Pickle Cucumbers
I used to think that making pickles involved buying lots of different spices and jars and took weeks and months to marinate. And I guess it's true for some recipes, but not mine. These Asian pickled cucumbers recipes take no more than 10 minutes to make and are ready to eat in just 30.
So are you ready to pickle some cucumbers?
Let's do it!
Easy Pickled Cucumber Recipes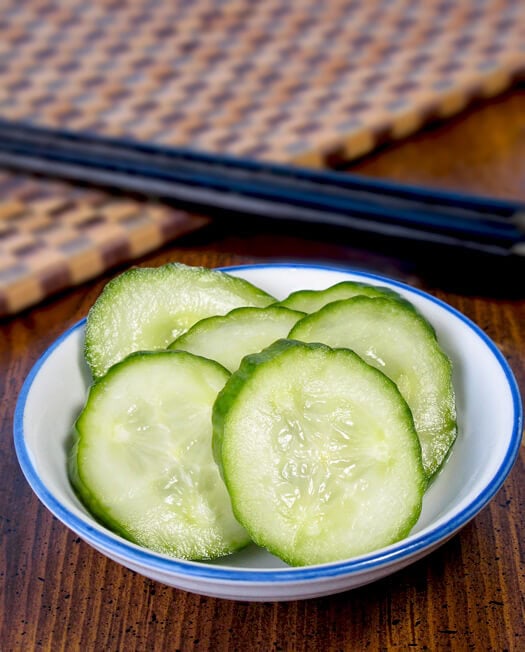 Quick Rice Vinegar Cucumber Pickles
This recipe is for quick rice vinegar cucumber pickles.
Who would have thought that putting cucumbers in vinegar would end up tasting this good! It's a method that's widely used in Asia because it requires so few ingredients and takes no time to make. I'm sure you've had cucumber slices in vinegar before, well these ones are sort of the norm across Southeast Asia.
They pair beautifully with a Vietnamese or Thai dinner, add a punch of flavor in sandwiches and pair nicely with a cold beer.
I'm using plain rice vinegar for this recipe but you can use rice vinegar that contain sugar as well. The result will be sweeter but still very yummy.
Print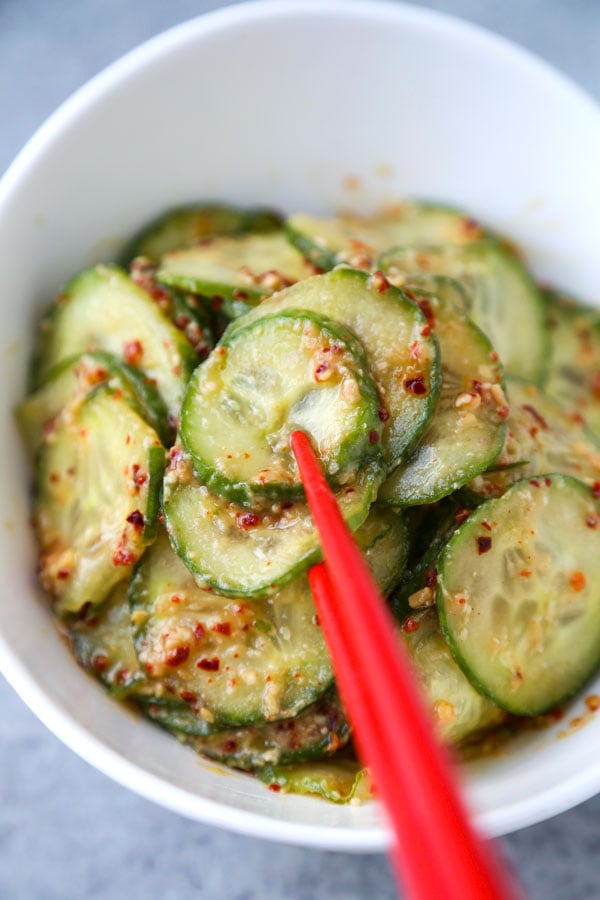 Miso Cucumber Pickles
This recipe is the easiest of the bunch.
You only need cucumber and miso paste. The gochugaru (Korean chili flakes) is optional but I highly recommend it, especially if you like smoky flavors!
I used a Japanese cucumber to make these miso pickle and sliced them fairly thin. As far as what miso paste to use, I prefer red over white for this particular dish. White miso paste has a sweet element that doesn't pair as nicely with the Korean chili flakes as the pungent umami of red miso paste.
But we all have different palates so I recommend trying both so you can decide for yourself, which miso paste best pair with this dish.
Print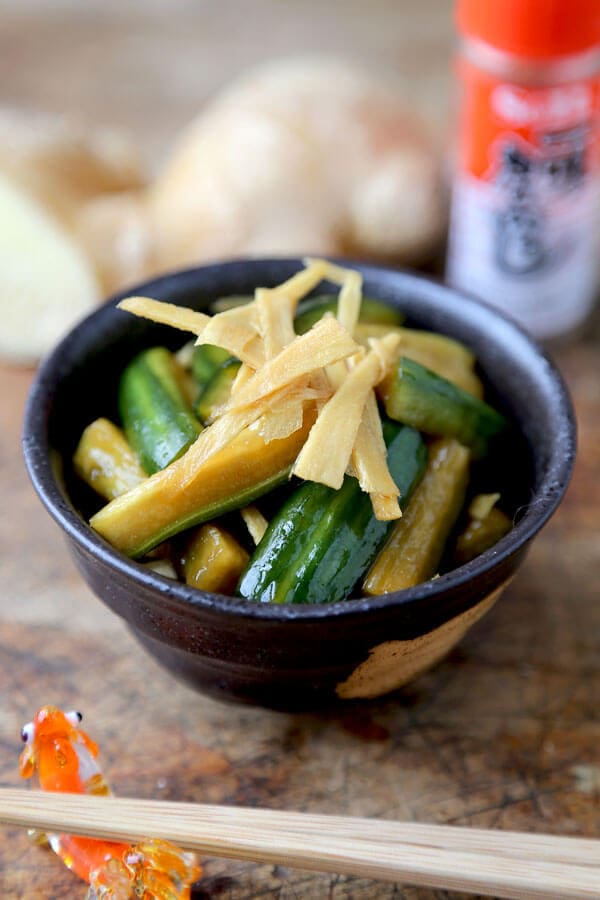 Cucumber and Ginger Pickles
The third and last (but not least) is a Japanese marinated cucumber and ginger pickles recipe.
This may be my favorite pickled cucumber/pickled ginger recipe of all time!
So much flavor in such a small dish and what can I say about the heat from the ginger – so lovely and soothing!
Cucumber and ginger pickles (kyuri to shoga no tsukemono) is a common dish in Japanese cuisine that acts more as an accompaniment or garnish for meals.
It's served in a small bowl and meant to be enjoyed with a beer or eaten together with rice.
Or you can do like I do and eat it right out of the bag. It's that good!
Print
Want more DIY pickles recipes? Try these!
Did you like these Easy Cucumber Pickles Recipes? Are there changes you made that you would like to share? Share your tips and recommendations in the comments section below!