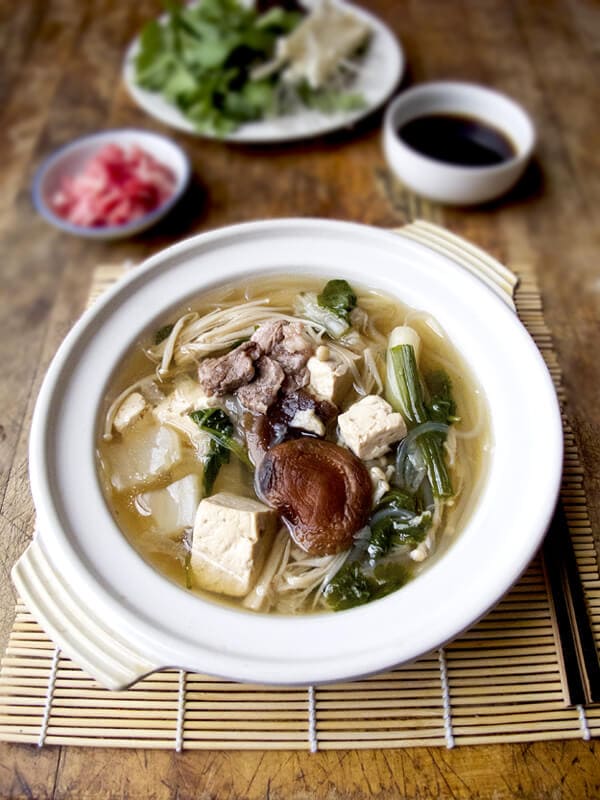 Yosenabe – Japanese Hot Pot
I think it's safe to say winter has finally arrived at our doorsteps. Though the weather is still above the freezing point most days in NYC, the grey skies and 4pm sunsets feel like there should be snow on the ground. It's the type of weather that makes you want to stay home or have drinks with friends somewhere cozy and warm. In Japan, people flock to
izakaya
establishments and yosenabe (hot pot) restaurants to hide from the cold. Yosenabe or nabe, which literally means 'hot pot' is a dish served in a
clay pot
and placed at the center of a table over a portable stove. Filled with a dashi broth, it comes with all kinds of meats, seafood, tofu, noodles and vegetables to cook and eat with a
ponzu dipping sauce
. Yosenabe is a dish I fell in love with during my time living in Japan.
I moved to Tokyo when I was 19 years old on a working holiday visa with the idea of teaching English for the duration of a summer. My plan was to go back home by the end of August, finish college and enter university. But like most plans out there,
this one took a completely different turn. Instead, I ended up staying in Tokyo for three years where I started a career in modeling, had my first serious relationship and partied like it was 1999.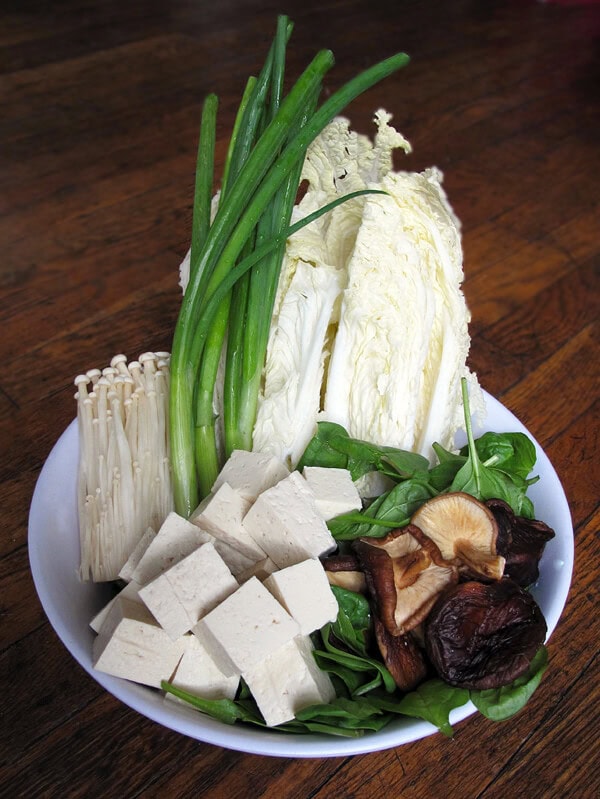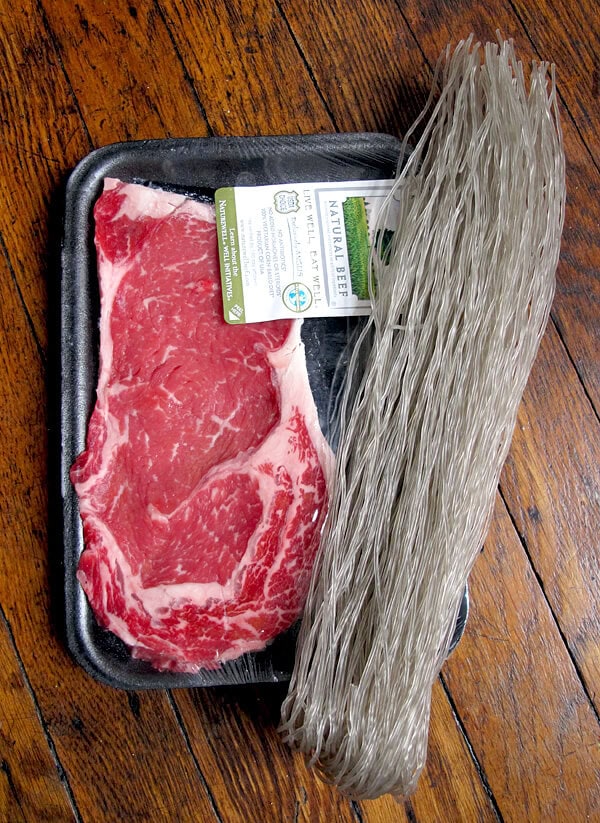 Modeling wasn't that busy for the first two years, so I supplemented my income by waitressing early in the evening and bar tending somewhere else until 5am. I was as much of a night owl as I was an early bird. I worked day and night and loved every minute of it. I also got to experience Tokyo's nightlife and restaurant scene, and eating yosenabe on a cold winter's night became one of my favorite things to do.
There's nothing quite as fun and comforting as dipping chopsticks into a pot of simmering broth, while fishing for my favorite foods to savor. In a city filled with so much energy, neon lights and business suits, tucking into a warm, cozy and dimly lit space with good company always felt like a treat. Sitting at a table with a lager at my finger tips, listening to what my friends were up to and watching a pretty waitress light up a burner while giving the broth a quick stir, are memories I cherish dearly.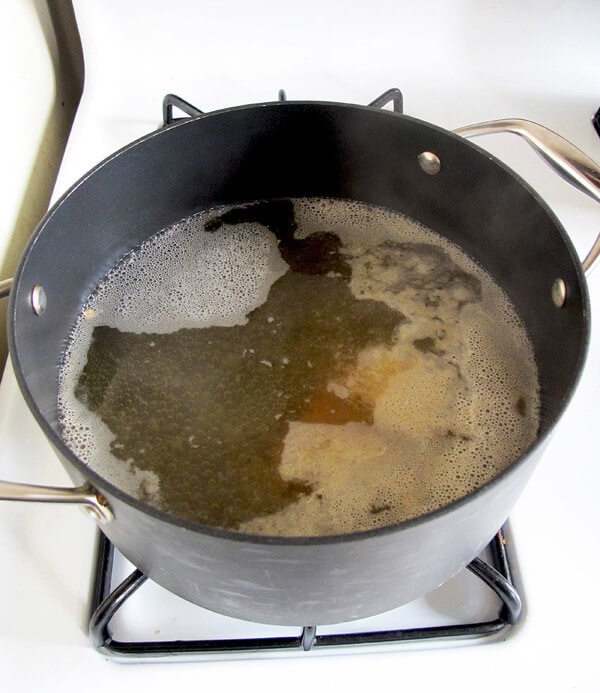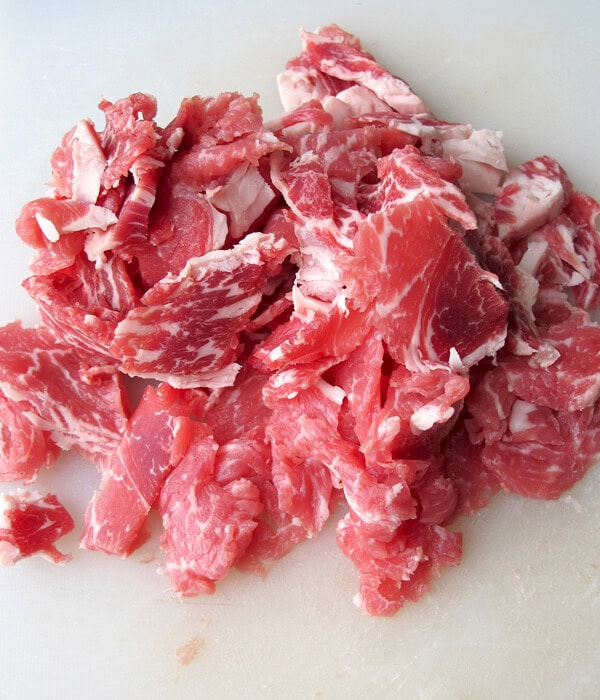 Eating yosenabe is a communal experience and the intoxicating smells coming from mixing so many wonderful ingredients together make the food taste even better. The final step when a slice of beef or a few strings of noodles are dunk into a bowl of ponzu dipping sauce is cooling and refreshing, and takes me to paradise each time without fail.
What I also love about yosenabe is how easy it is to make at home. It's one of those good dinner recipes that require little work. A lot of people are intimidated by
Japanese cooking
because they automatically think of sushi and 
maki rolls
. Raw, fishy and intricate is what many people still associate Japanese food with, but my mother always did a good job at showing the other side of Japanese cooking to her friends back in Canada. She made simple one pot recipes like yosenabe, used a hot plate for yakiniku or skewered 
yakitori
. And let me tell you something; everyone loved it! To this day, my friends still talk about her food and how good a cook she is. Now I've taken on her talent and it's my turn to tell you to give Japanese cooking a try because it's delicious, healthy and your family will go crazy over it! Time to create your own hot pot memories!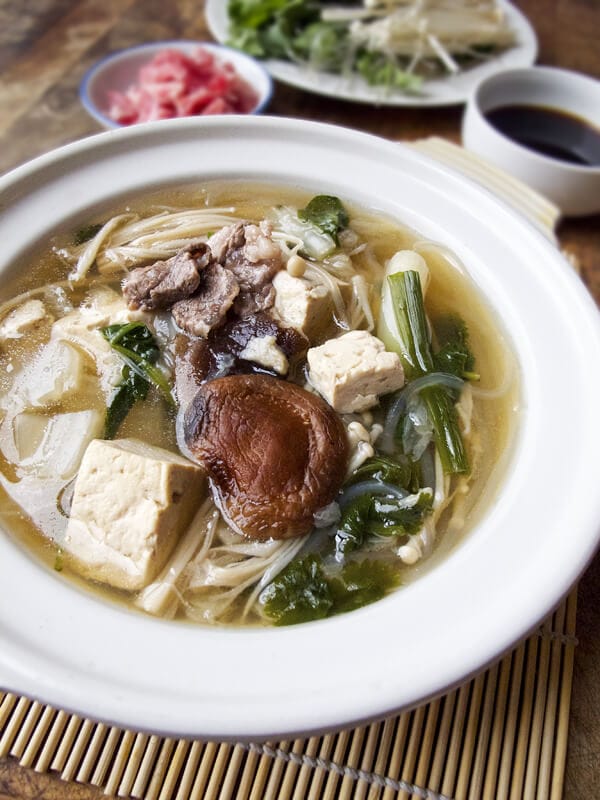 Print
Nabe – Yosenabe – Japanese Hot Pot
Author: Caroline Phelps
Prep Time:

10 minutes

Cook Time:

10 minutes

Total Time:

20 minutes

Yield:

4

people

1

x
Cuisine:

Japanese
Scale
Ingredients
1

–

2

pounds mix of seafood, meat and vegetables (chicken, pork and other vegetables (Napa cabbage, carrots, scallions, etc..))

2 oz

rice noodles or potato noodles

14 oz

block medium/firm tofu
For the broth:
4 cup

s water

1

large piece dried kombu

1 tablespoon

soy sauce

1 tablespoon

mirin

1 tablespoon

sake
Instructions
In a large pot over high heat, add all the ingredients for the broth and bring to a boil.
Add vegetables, lower heat to a simmer and cook for 10 minutes. Add seafood and/or meat and cook for an addition 5-10, or until cooked through.
Serve with a small side bowl of ponzu sauce to use as a dipping sauce.
Nutrition
Calories:

492

Saturated Fat:

5
Recipe Card powered by