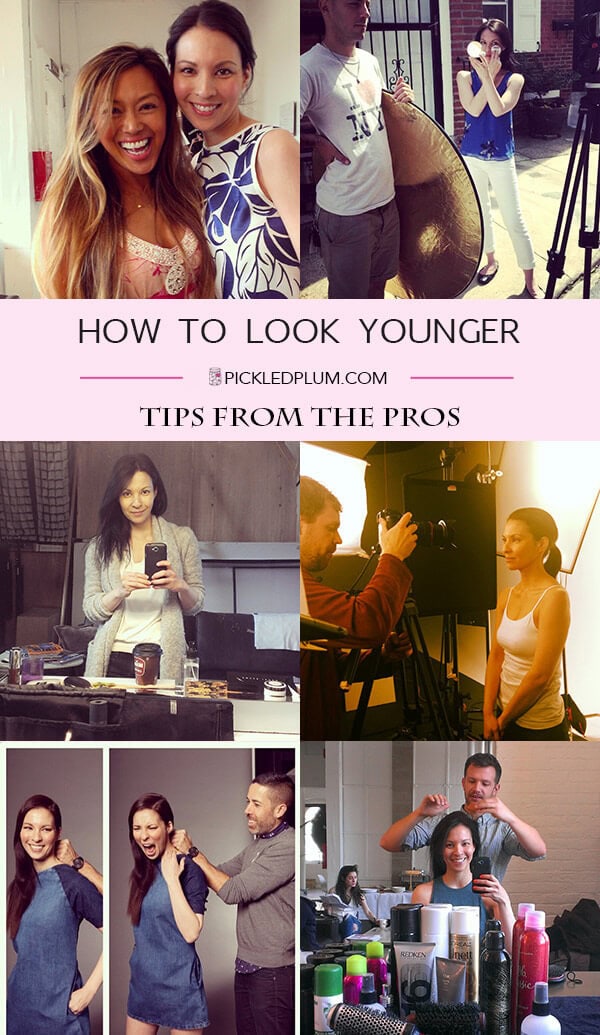 How To Look Younger (Tips From The Pros)
21 years. That's how long I have been in the modeling and TV industry.
I started back when auditioning meant carrying around a heavy portfolio loaded with 9″x 12″ pictures (now everything fits nicely in an iPad or a tablet), when being of mixed race was a disadvantage as opposed to an asset, and when thick cover up makeup was the norm on every set. Those were the days before high definition changed the way makeup was done and when a model's career was over by the time she hit 26. I thought for sure my career would have been dead in the water by now – I just turned 42 – but lucky for me, times have changed. The American population is aging and because of that, the demand for mature models is more popular than ever.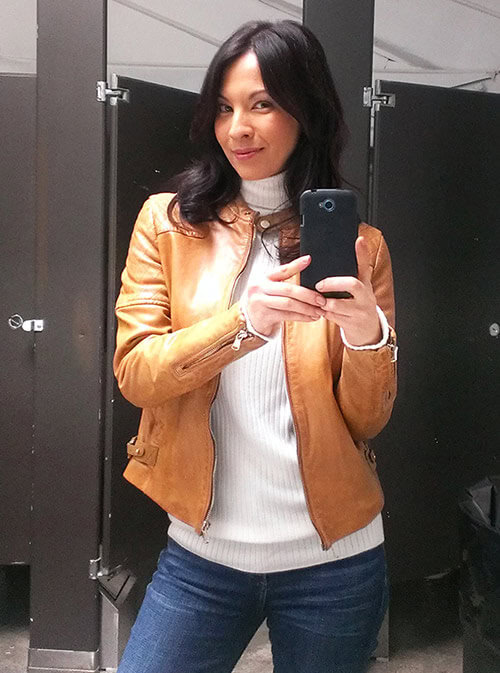 I never imagined I would still be making a living modeling in my 40s! I can't tell you how grateful I feel every day I'm off to a job or an audition. I appreciate being on set now more than ever because I look at every booking as the last one I might be working.
21 years in the industry also means I have picked up plenty of nifty tricks along the way. I've seen some amazing hair and makeup artists work their magic on me and kept diligent notes on products and applications. I've watched them transform my soft looking features into sexy, angular ones. And lately, I've been asking them about tips and products that can help most women look younger, so I can share them with you.
Ladies, this aging thing: we are all in it together. The good news is it doesn't have to be a painful process. Each one of us has a piece of information or a personal story to share that can be helpful to others. Mine happens to be about beauty! Here are some of the most useful beauty tips and tricks I have picked up from top professionals in the industry.
How to look younger
5 on the go tips for busy women 
If you feel like you are always running around like a headless chicken, then you probably don't have time to stare at yourself and go through lengthy beauty rituals on a daily basis. That's okay, you don't have to. Here are some of my favorite tricks that instantly perk up my features and give me a fresher look.
1. Use a skin softener or an intense moisture infuser to hydrate your skin. 
Tired skin needs a lot of love and water! Adding a skin softener to your morning beauty ritual only adds a couple more seconds and the results will make you do a double take. I've been using skin softeners for about 5-6 years now and the results are simply spectacular; my skin looks healthier and smoother. If you'd like to read more about the amazing benefits of skin softeners, I've written a post about it here. Another option is to use an intense moisturizer like Clinique's Moisture Surge Extended Thirst Relief to boost your skin's hydration. I do both – a skin softener every day ( I currently use Shiseido's Benefiance WrinkleResist24 Balancing Softener Enriched ) and the moisture surge once a week.
2. Wear bright colors.
Black may be my go-to color but on the days when I don't feel or look too hot, opting for a tangerine or raspberry colored top is always a better choice. That's because the color you wear right under your chin reflects on your face, hence choosing red and orange tones add warmth and a glow. Stay away from olive green and mustard yellow if your skin has a pink undertone (like mine does).
3. Whiten your teeth.
What a difference it makes! Whiter teeth brightens up your smile and makes you look like a picture of health. You can either make your own whitening solution at home or use whitening strips. I use Crest 3D White Professional Effects Whitestrips and leave them on for an extra 20 minutes to get the most bang for my buck.
4. Look for jeans that give your behind a lift and give your breasts more support.
Your body is reacting to gravity which sadly means your bottom and bosoms aren't as perky as they used to be. Luckily, these are easy fixes. Find jeans that gives your butt a lift and have at least 2% stretch, like Lycra. That's because pants with more than 98 percent cotton stretch out as soon as you wear them and give no support. My favorite brands are JBrand's Maria high rise and Citizens of Humanity's Avedon styles. For bras, look for bigger and more supportive. Ask a professional to help find your new size (a woman's breasts size will change an average of 6 times in a lifetime). My new favorite bra (I'm a 32D) is Fantasie's Moulded T-Shirt Bra, I'm completely in love with it!
5. Give your lips a rosy tint.
For those who don't like to wear makeup, I have good news: this is a lip balm, not a lipstick! Pink and plump lips are a sign of youth so moisturizing your lips with a little added color can go a long way! Try Benebalm by Benefit or Fresh Sugar Lip Treatment.
---
5 Easy Makeup Tips To Look Younger
1. Create a healthy glow by highlighting these areas on your face. 
Highlight the inner and outer corners of your eyes, along the browbone and the upper cheekbone. This will instantly open up your eyes and give your cheeks a lift. The Anastasia Beverly Hills Glow Kit is a favorite in the industry because it works on almost all skin tones. It's also affordable (around $40).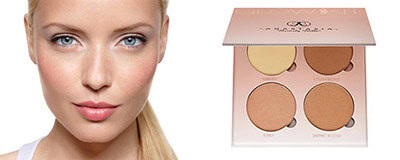 2. Thick and full eyebrows = youth. 
The older we get, the thinner and lighter our eyebrows get. This can cause us to look older and make our eyes look droopier. Use a brow pencil or powder with brush to fill in your brows. The Bobbi Brown eye definer brush is a favorite among makeup artists (I also love it). Watch this video by beauty editor Nadine Baggot to learn how to create gorgeous, youthful looking eyebrows.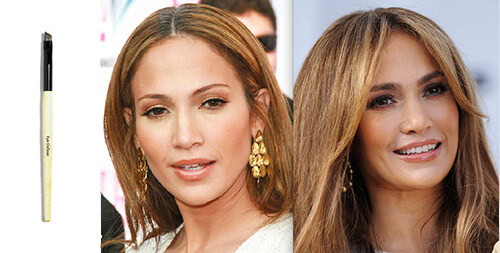 3. Lipgloss over lipsticks
Some lipsticks can make lips look dry and thin so if you are not familiar with the different types available (shimmery, matte, long lasting, etc…), it's better to go with a gloss. Plus, lipgloss has the added bonus of making your lips look plumper and juicier. Stay away from brown or dark colors and opt instead for bright pinks and reds. My favorites: Dior Addict, Anastasia Hydrafull Gloss.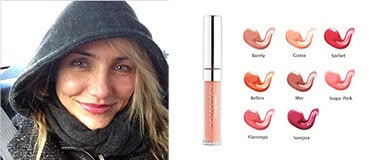 4. Use powder sparingly
Foundation powder and loose powder can make the skin look cakey and can also accentuate fine lines and wrinkles. Opt instead for liquid foundation and a light setting powder to give your skin a natural finish. Your skin will look more dewy and translucent. My favorites: Laura Mercier's Invisible Loose Setting Powder or Makeup Forever's HD Microfinish Powder. Both are great but I prefer Laura Mercier for the simple fact that there is a lot more powder than MUFE offers for about the same price.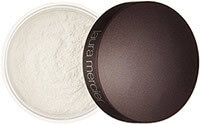 5. Double up on mascara (and curl those eyelashes!)
After the age of 35, your eyelashes start to flatten and thin. So even if you don't wear mascara, get in the habit of curling those lashes! For mascara users, apply two layers to give your lashes volume and thickness. Shu Uemura Eyelash Curler is a favorite among professionals. I've had mine for 20 years now – best $20 I ever spent!

---
5 Hairstyles That Make You Look Younger
Parting your hair off center with a slight zig zag 
This is the easiest way to shave a few years off your life. Parting off center softens the features by taking the focus away from angular features.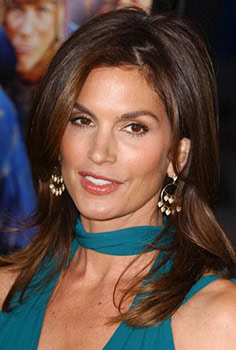 Choppy layers 
This creates fullness and volume. It also frames the face making thinner hair look fuller.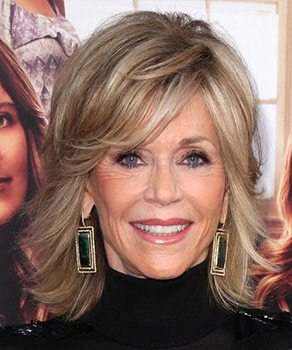 Soft bangs
Pushed off to the side, not cut straight across the forehead as this would be too harsh looking. Bangs should instead be cut below the eyebrows or longer to create a soft look. This also helps to hide some of the forehead wrinkles.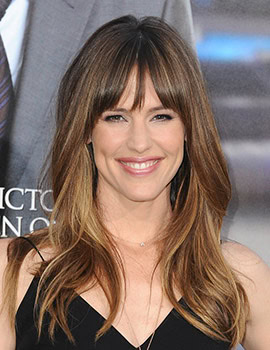 High ponytail
This is a playful and girlish look that draws the eyes up and away from facial flaws. It also gives the skin a gentle upward lift that can smooth out some of the wrinkles around the eyes.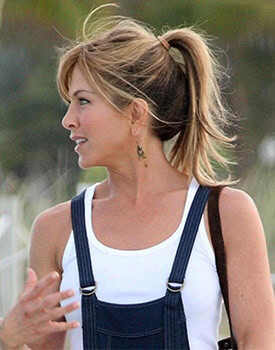 Long and soft waves
This will frame your face and add a soft overall look. Since we perceive long hair as a sign of health and fertility, this style will instantly make you look younger.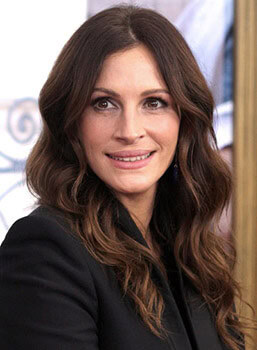 ---
Hair products for women over 40
Bring back shine and fullness to your hair just in time for the summer!
Need volume? Try these products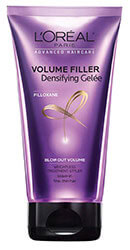 Need shine? Try these products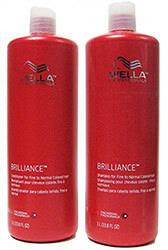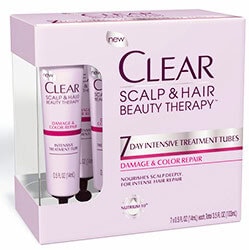 ---
Finally, It's Not Just How You Look, It's Also How You Feel
I strongly believe that there is nothing more beautiful and youthful looking than a warm, genuine smile. Feeling at peace and happy with yourself reflects on the outside and gives you a glow like no makeup or cosmetic trick can. Make time each day – even if it's just 10 minutes – to take a few breaths and be grateful for the things you have in your life. This will keep your priorities in check and make the aging process a lot easier.