Extra virgin olive oil and a banana replace the butter in these healthier chocolate espresso cookies. Super moist, just sweet enough to satisfy a sweet tooth and with crunchy coffee beans, these are the perfect cookies for adults!   

Healthier Chocolate Espresso Cookies
'Tis the season for cookies!
Crinkles, shortbread, chocolate chips, ornament shaped, snickerdoodles, ginger, chocolate kiss… Let's face it: cookies are everywhere and it's hard to say no to all of them since we all have our favorites!
This holiday season, I'm serving a mix of both healthy and decadent cookies – ooey gooey chocolatey brownie style cookies, crispy sugar cookies, and these healthier chocolate espresso cookies.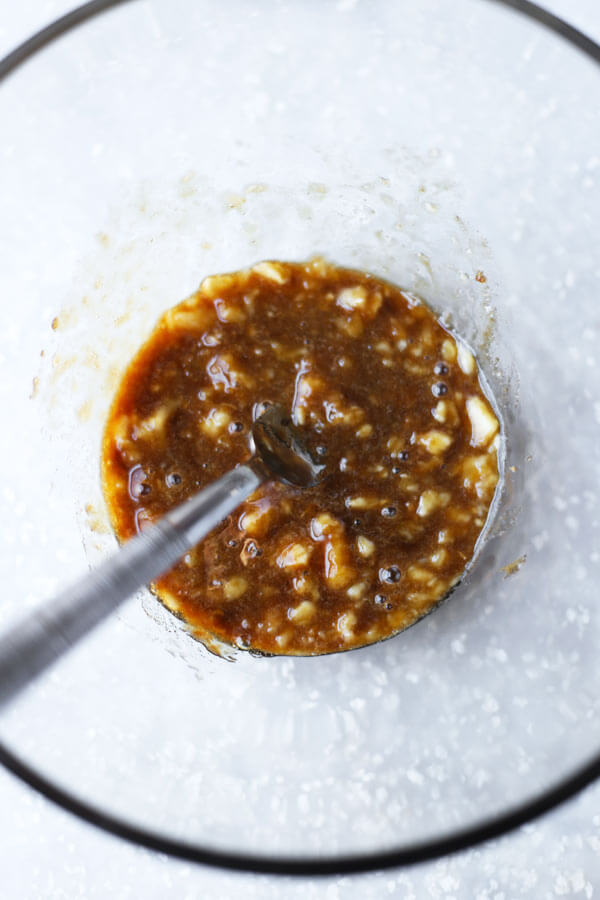 I have a weakness for desserts. I'm the girl you know who will prefer a slice of cake over a main dish anywhere, any day, any time.
Do I ever do it? Rarely.
Instead, I ignore my basic desire to scarf down as many sugary treats as possible, and pick a healthy salad to munch on.
Okay, maybe not always but whenever I do have a major sugar craving, I bake my own confections.
This way, I can control how much fat and sugar goes into my desserts and in turn, make them much more enjoyable to eat (less guilt involved). Just like in these chocolate espresso cookies!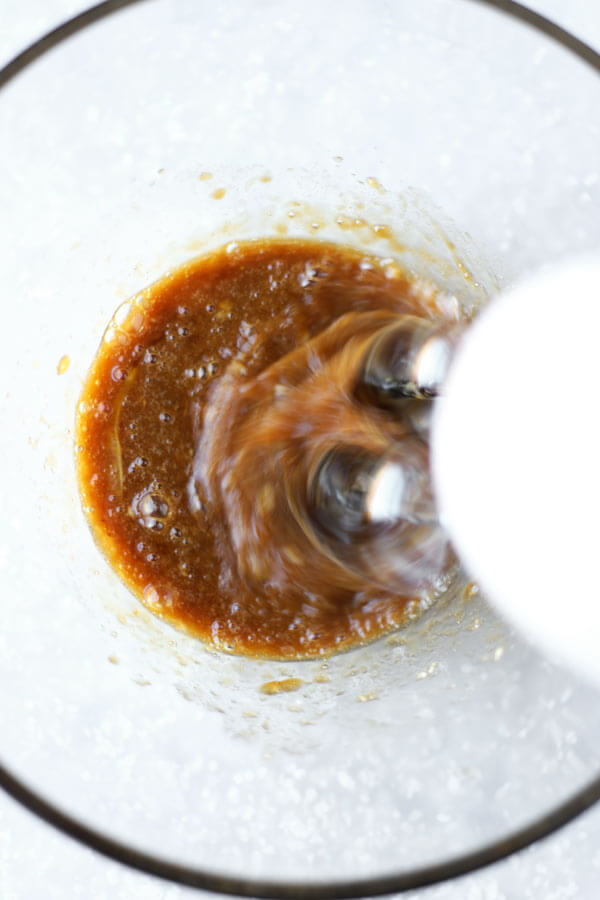 These chocolate espresso cookies are low in fat and taste a little bitter (from the coffee) and sweet. They are super moist – which is pretty amazing considering there is zero butter used in this recipe – and come with crunchy coffee beans on top.
Yummy and the perfect companion to a hot cup of joe! Think of these skinny chocolate espresso cookies as soft biscottis.
Other healthier dessert options: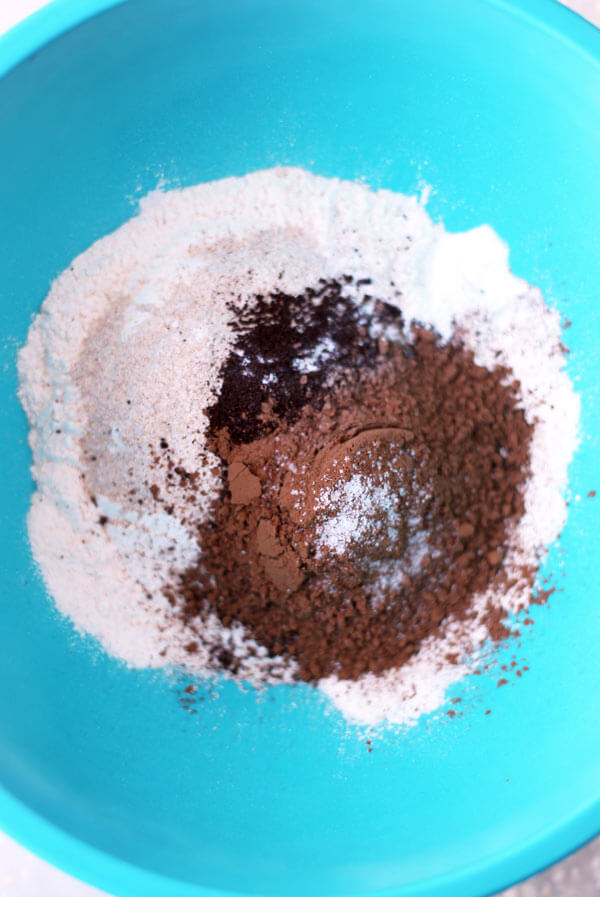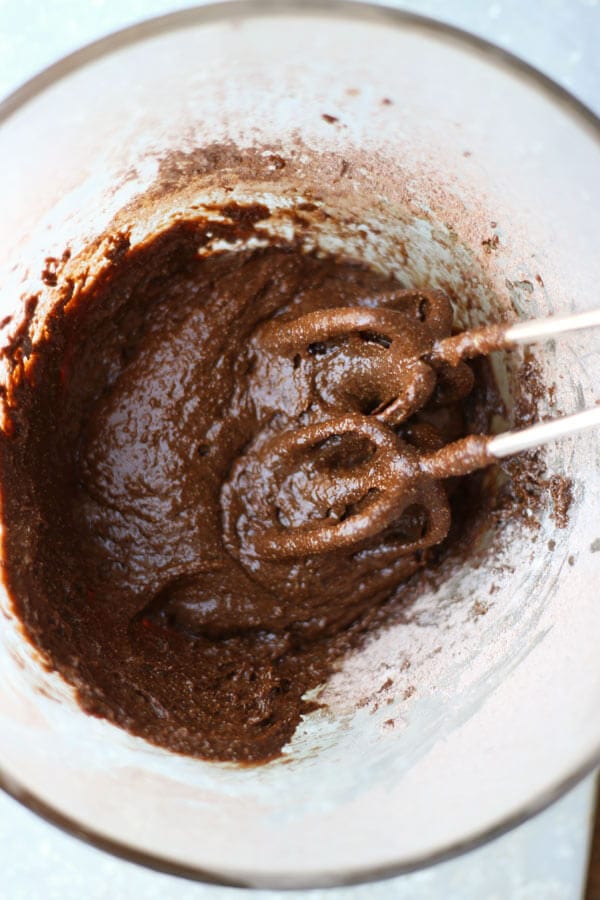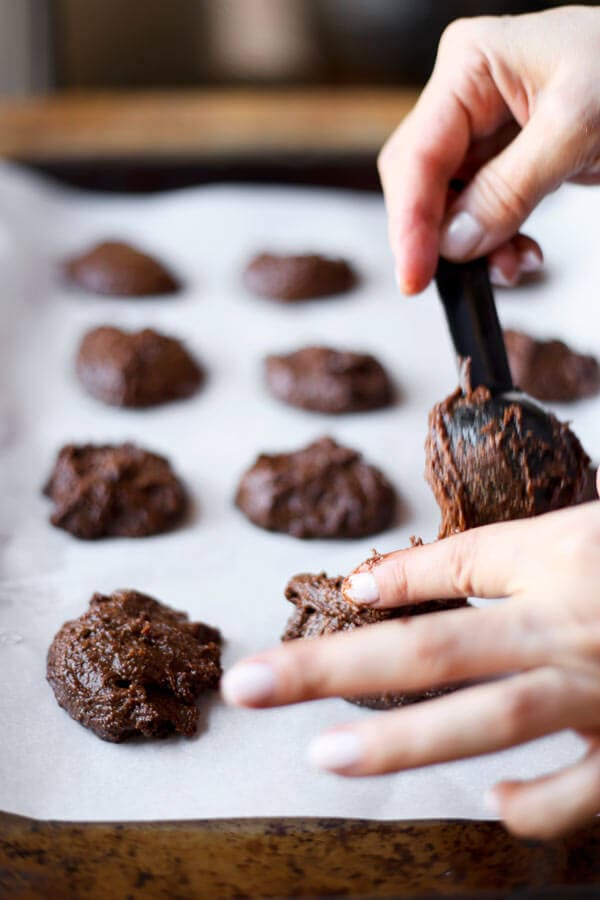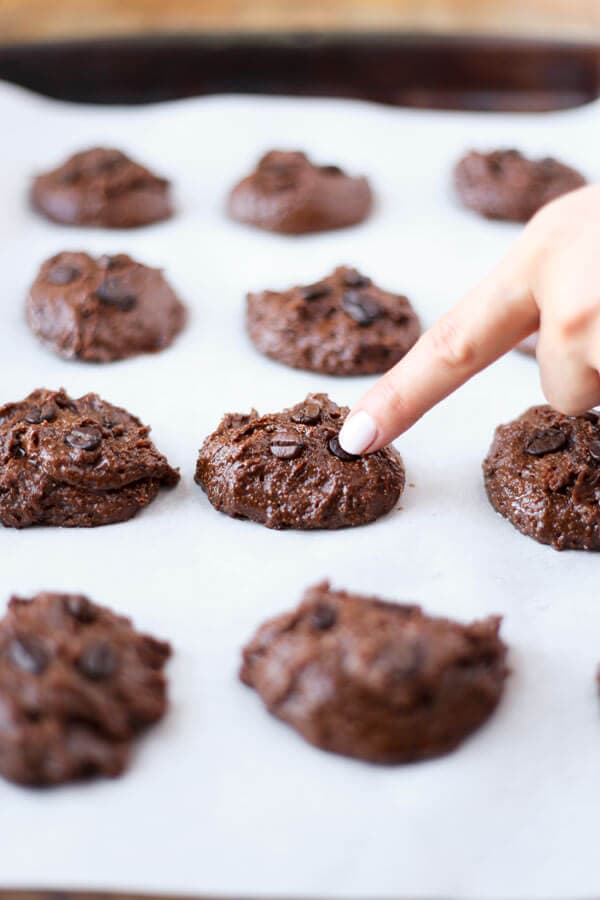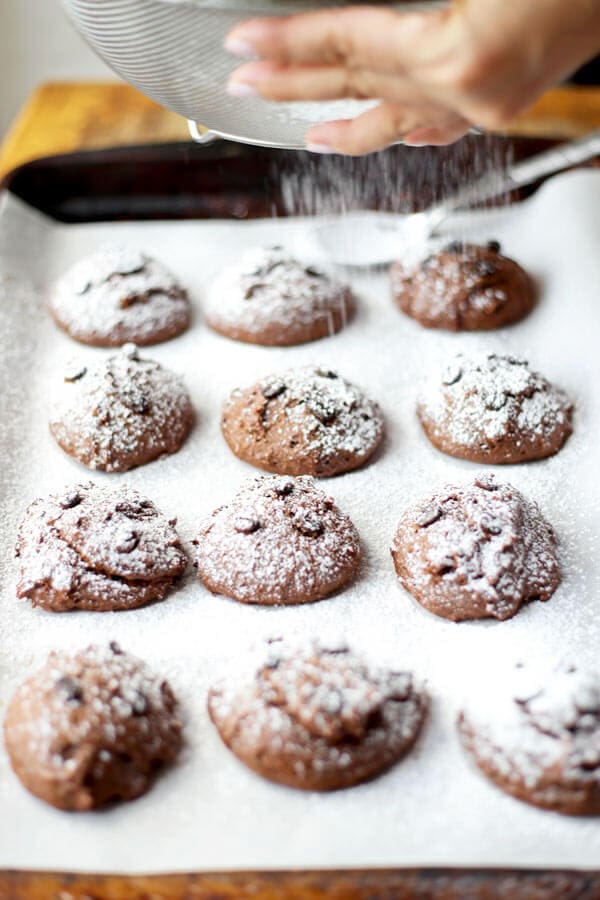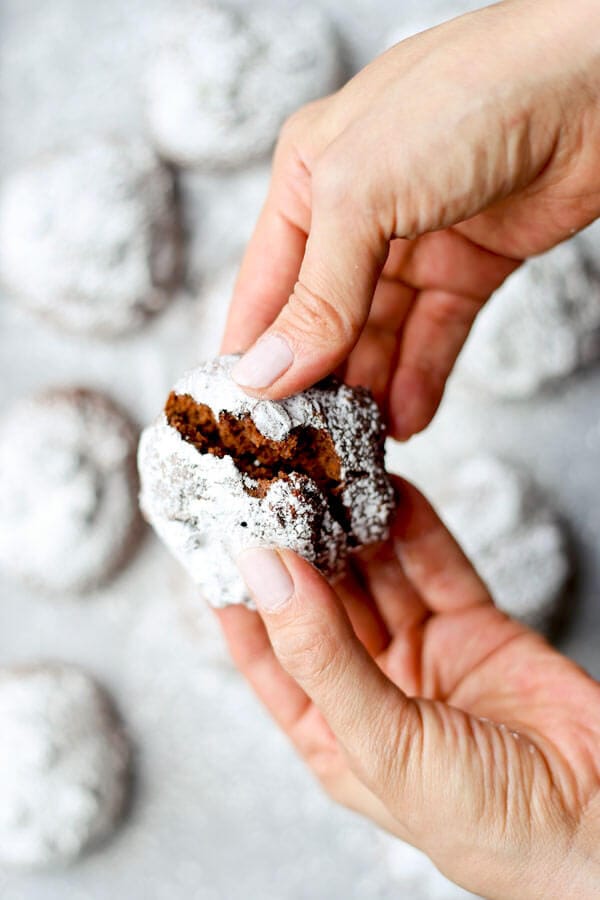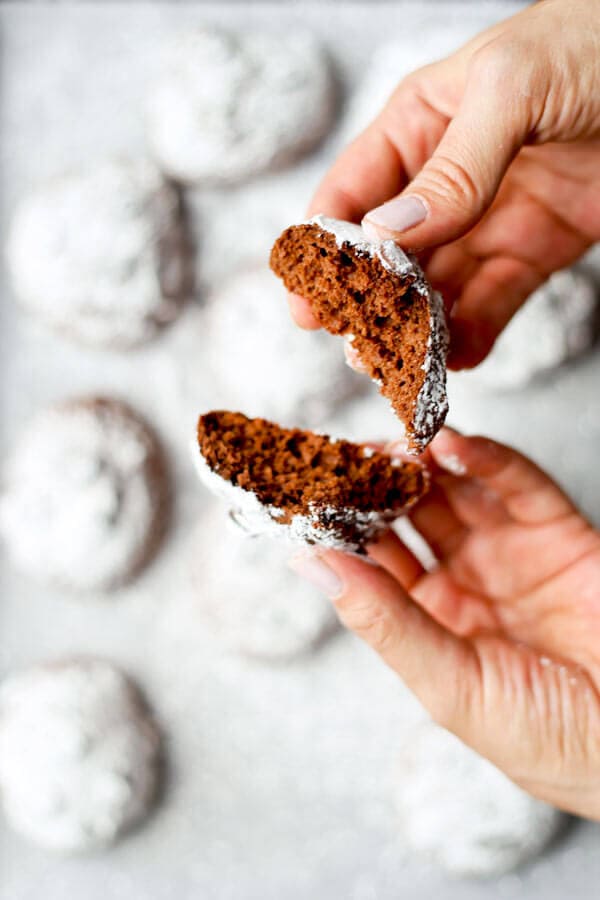 Did you like this Healthier Chocolate Espresso Cookies Recipe? Are there changes you made that you would like to share? Share your tips and recommendations in the comments section below!
Print
Healthier Chocolate Espresso Cookies
Healthier Chocolate Espresso Cookies – Super moist, just sweet enough to satisfy a sweet tooth and with crunchy coffee beans, these are the perfect cookies for adults!
Author:
Prep Time:

10 minutes

Cook Time:

12 minutes

Total Time:

22 minutes

Yield:

12 cookies

Category:

Desserts

Method:

Baking

Cuisine:

American
Ingredients
1 small banana (mashed)
3 tablespoons extra virgin olive oil
1/2 cup brown sugar
3 tablespoons honey or maple syrup
1 large egg
2 teaspoons vanilla extract
140 grams all-purpose flour
1/2 cup whole wheat flour
1 1/2 tablespoons instant coffee
1/4 cup cocoa powder
1/2 teaspoon baking soda
1/4 teaspoon salt
35-40 coffee beans
confectionary sugar (for dusting)
Instructions
Preheat oven to 350ºF.
In a large bowl, add banana, extra virgin olive oil, brown sugar and maple syrup, and using a mixer, blend until smooth.
Add egg and vanilla extract and mix until well combined.
In a separate bowl, add flour, wheat flour, instant coffee, cocoa powder, baking soda and salt. Whisk until combined.
Slowly add dry ingredients to the banana mix and blend (with a mixer) until you get a thick, sticky dough.
Press 3 coffee beans on top of each cookie.
Line a cookie tray with parchment paper and drop about a heaping tablespoon of the dough. Repeat until all the dough has been used.
Refrigerate for 30 minutes and bake for 9-12 minutes, until the cookies feel solid on the exterior but still soft on the inside. Do a toothpick test: insert a toothpick in the center of a cookie – if it comes out clean, the cookie is ready.
Take out of the oven and let cool for 5 minutes.
Add a little confectionary sugar to a mesh strainer and dust sugar over each cookie. Alternatively, you can roll each cookie in confectionary sugar. The look won't be the same (it won't look like snow) but the taste will be.
Notes
This Healthier Chocolate Espresso Cookies Recipe will keep 
Keywords: recipe, snack, Christmas, chocolate