Eat, drink and be merry this holiday season. Keep it stress free in the kitchen with 18 of the best snacks, mains, sides, desserts and cocktails!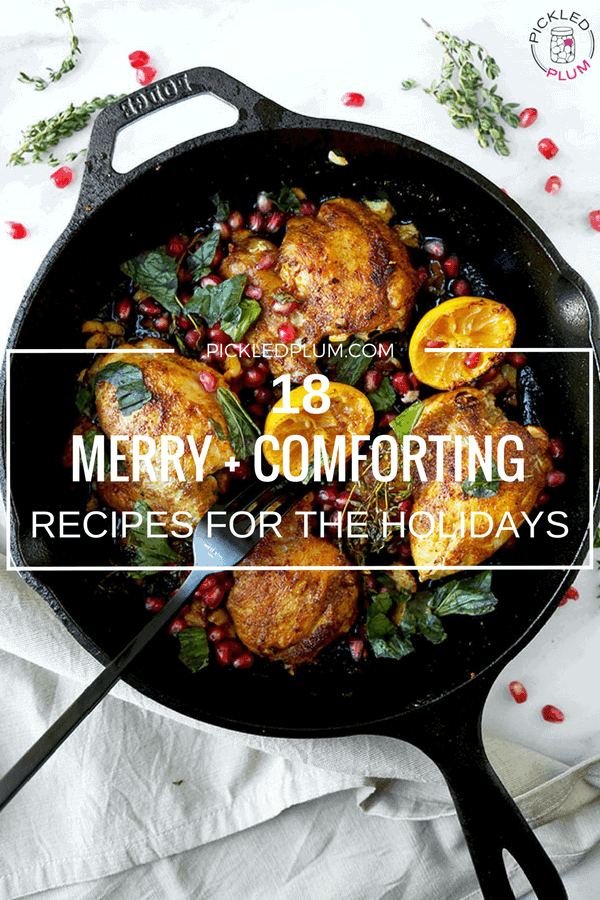 18 Merry and Comforting Recipes for the Holidays
We finally got our tree up! I find it so relaxing, and just plain soul-warming, stringing lights around a pine tree that, aside from seeming way smaller before we got it in the front door, introduces some mountain-fresh air to our Brooklyn abode. The holidays have officially begun once our kitty curls up into a tightly wound escargot-furrball for a nap in the soft glow of the Christmas lights under that tree. Now it's time to get down to the planning phase of making the holidays actually happen! If you've still got some shopping to do for the hard-to-please foodie in your life, there's still time to find the perfect gift here. And if you're looking to do a little menu planning, hopefully you'll find what you're looking for below!
It's always ideal to prepare easy recipes over the holidays so the kitchen prep and actual cooking don't add any stress to the wintry magic. These 18 delicious and easy-to-make snacks, mains, sides, desserts and cocktails are perfect holiday fare. Whether you're expecting a house full of family and friends, are just doing a Netflix marathon with your significant other – or are gearing up for an Instagram photoshoot with the kitty and some plush reindeer antlers, these recipes won't stress the chef out. But they sure will make tummies super happy!
Bon appétit and happy holidays, friends!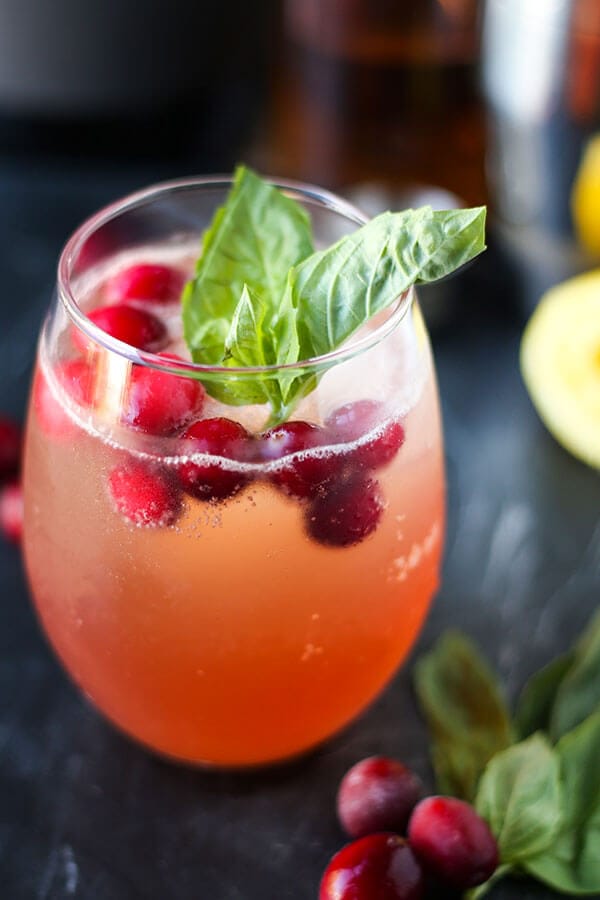 Nothing screams it's-the-holidays to me quite like fresh cranberries. This cocktail not only looks festive, it automatically interjects a little holiday spirit through judicious use of bourbon. If you take a bite of one of the cranberries, POW! It's a palate cleanser for the next warming and delicious sip. GET THE RECIPE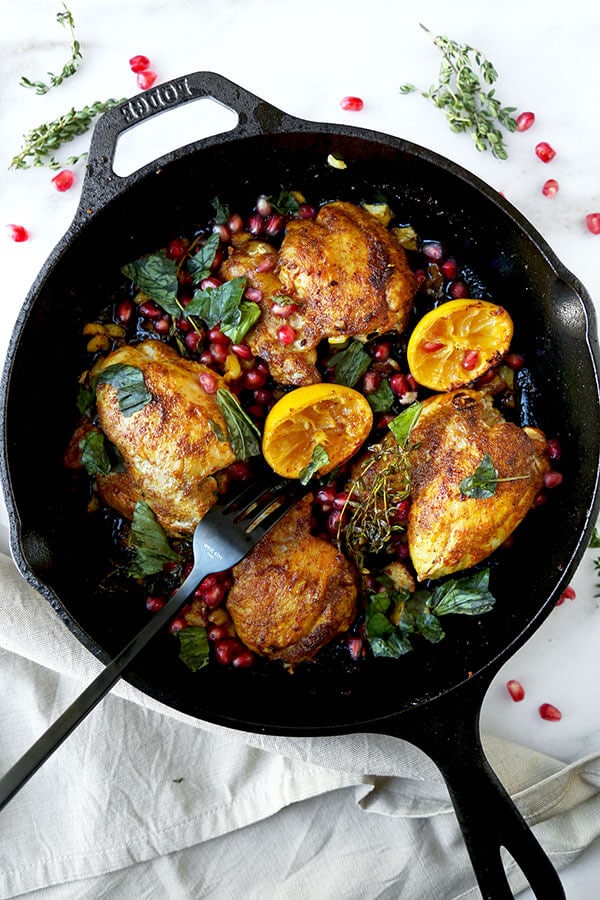 The classic, smoky undercurrents of curry mixed with some brightness from pomegranate and lemon may just make this unique chicken dish your main course for the big feast. Crispy garlic and torn fresh basil leaves complete the complex and exotic flavor profile. Ready in less than 25 minutes! GET THE RECIPE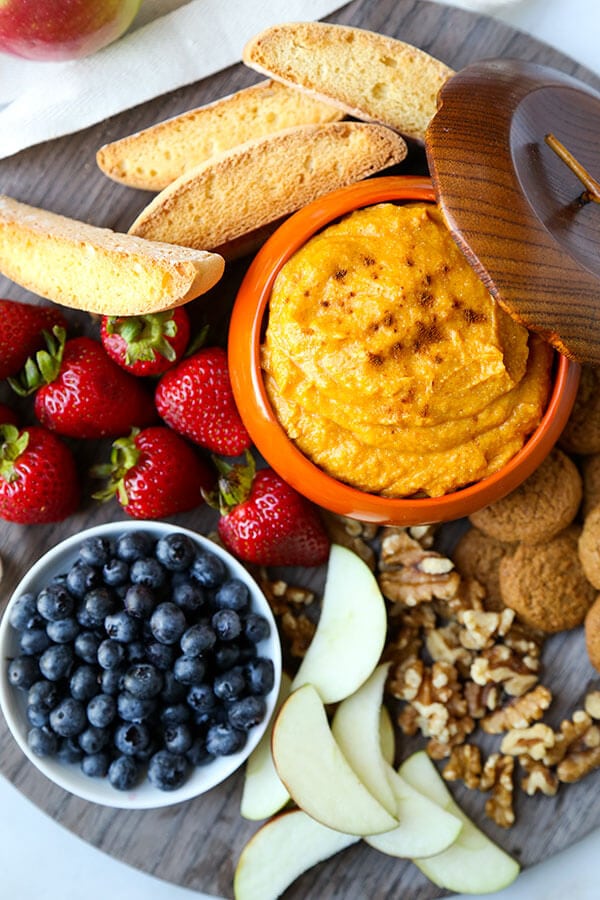 Pumpkin isn't just for Thanksgiving! Whipped mascarpone cheese compliments the pumpkin's flavor and texture, making a great dip for anything from fruit to gingerbread cookies. This is one of those easy recipes you whip up and set out just to see how insanely fast your guests tear through it and demand more! GET THE RECIPE
Chocolate, toffee, nuts, peppermint candies… What's not to love!? This started out as a gift idea for family and friends – and quickly morphed into something that will make an appearance at our place every year when the holidays roll around. BTW… Check out the step-by-step video! GET THE RECIPE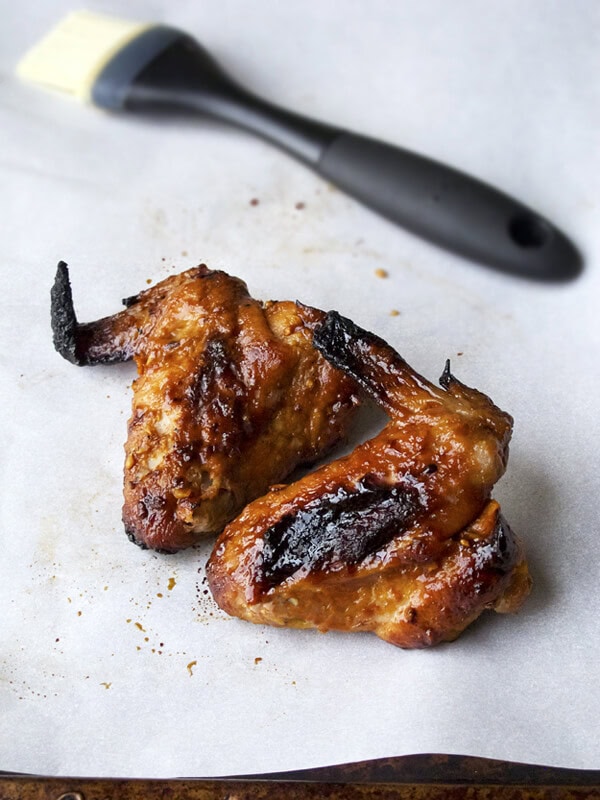 Yep – wings! These crunchy, intensely flavored Korean wings will go perfectly as a passed hors d'oeuvre or as a spicy counterpart to the veggie tray set out for your guests on the buffet table. Bonus: They're baked – so there's no need to struggle with hot oil when you have a kitchen full of guests! GET THE RECIPE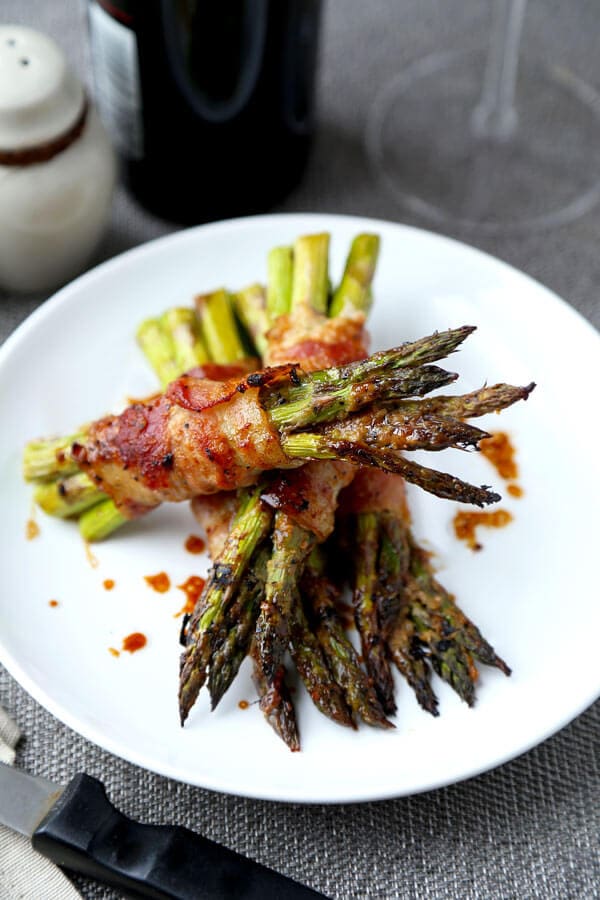 Here's a perfectly smoky snack for your holiday grazing – with origins from Japanese yakitori-joint fare. Miso gives the asparagus a deep, almost nutty, savory and umami flavor. What else contributes to the deliciousness of this snack? If you said bacon, you're right on the money! GET THE RECIPE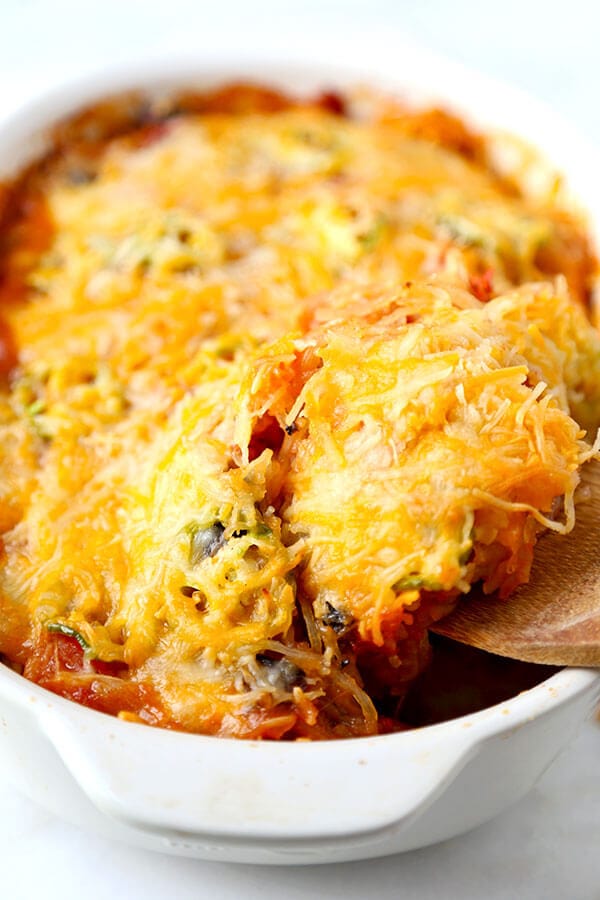 This healthier, flavor-forward spaghetti squash casserole is packed with plenty of south-of-the-border zing. There's nothing better than tossing in a couple of healthier dishes at this time of year when meals can be a little over the top in quantity. Best part: even though it's good for you, no one will be the wiser. With avocado and melted cheese, it tastes completely decadent! GET THE RECIPE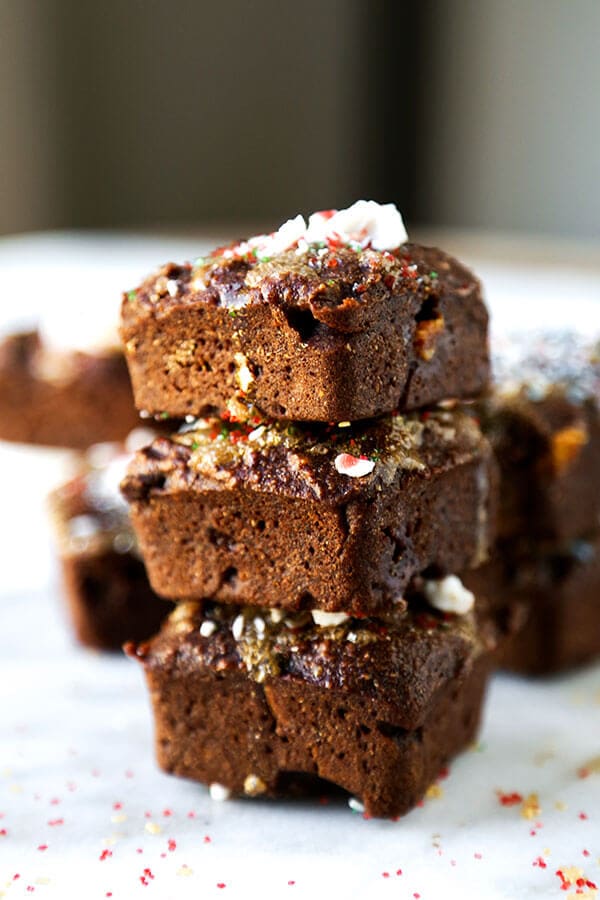 Moist, decadent brownies always have a place at the holiday blowout. But there's a mind bending secret ingredient at play here that transforms this sweet dessert into something you can be (somewhat) proud to tell your cardiologist about. Let's hear it for the wonder-twin-ingredients: chocolate and tofu! GET THE RECIPE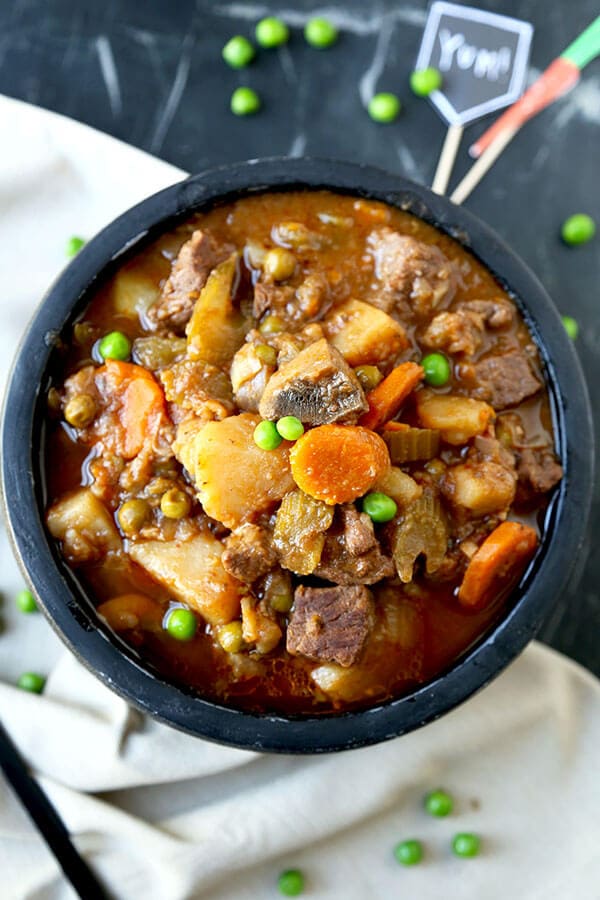 Let the slow cooker take care of the heavy lifting while you spend some quality time with family and friends (and hopefully some eggnog). This beef stew is hearty, savory and the epitome of comfort food. Plus, anything that tastes like pot-roast is a win at the holidays! GET THE RECIPE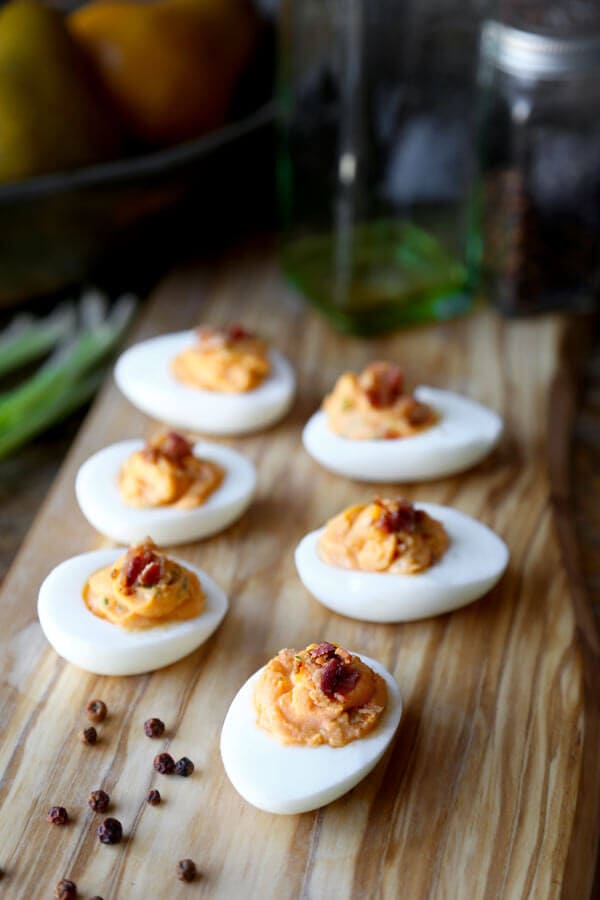 Although grandma will totally love these – she's probably never made deviled eggs like this. Sweet heat from Sriracha and honey lines up perfectly with the smokey bacon and creamy egg yolk. Fair warning: a tray of these goes fast! Better prep extras. GET THE RECIPE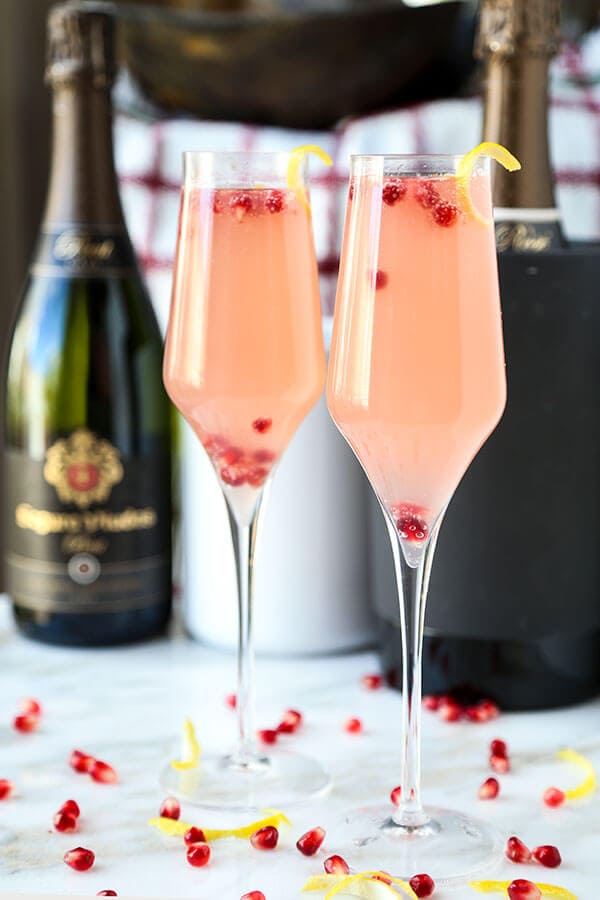 Feel like a little sparkling holiday cheer? Hey – why not! Bright lemon and spicy grated ginger deliver the perfect pop to a nice, dry cava. And pomegranate will never let you down in the fruity flavor or holiday presentation departments. It's a drink that just happens to look like a glossy advertisement for swank holiday parties! GET THE RECIPE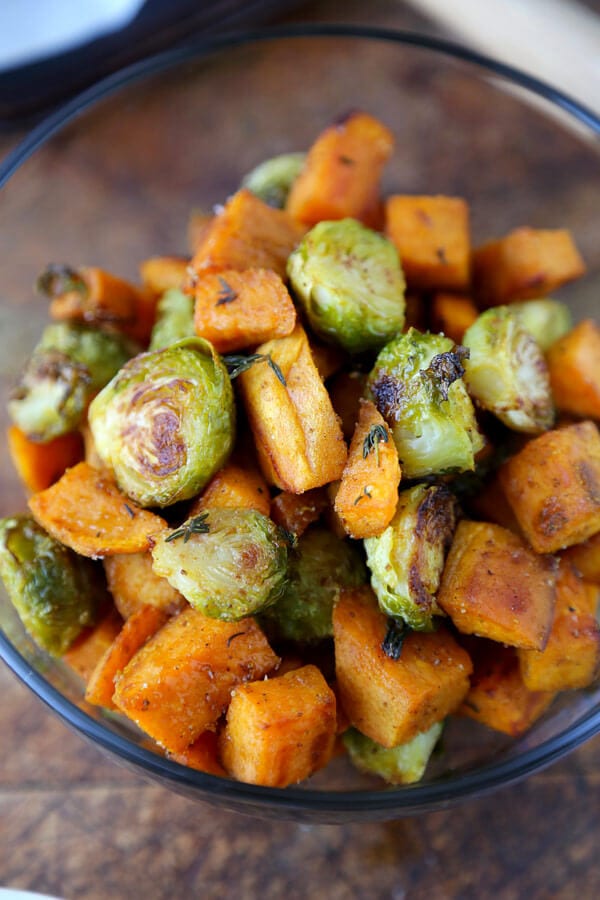 A little caramelization sure went a long way towards taking Brussels sprouts from worst to first when I was a kid. And it's super simple to get a bit of color on those veggies with a combination of pan frying and oven roasting. This delectable vegetable side dish is loaded with as much rustic, hearty flavor as it is vitamins. Dig in! GET THE RECIPE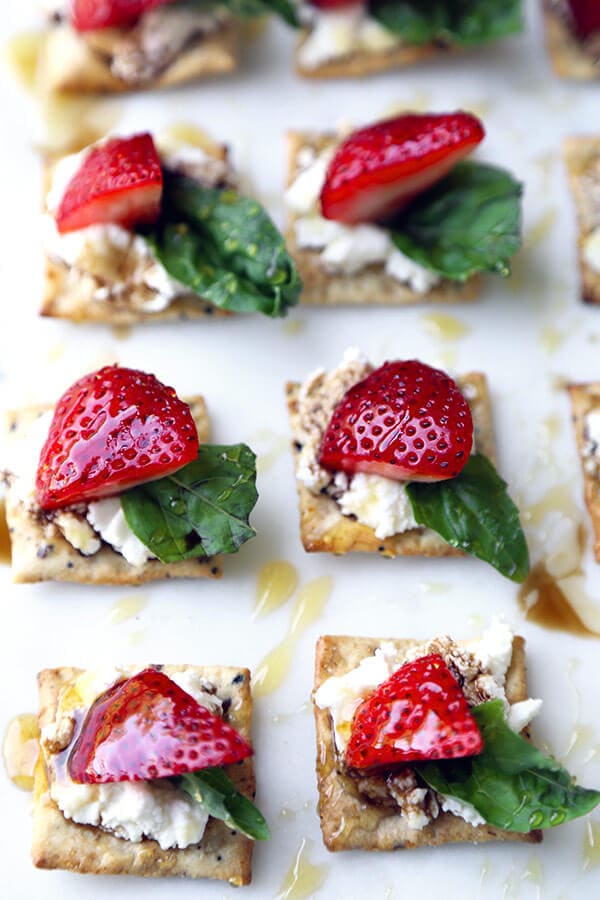 Sure, you could put out a fruit bowl at your holiday blowout. But how about making fruit loaded canapés – and then enjoy watching everyone get fired up about trying something new? Sweet and salty strawberry and creamy ricotta topped crackers are probably a first for your great aunt and her entourage. GET THE RECIPE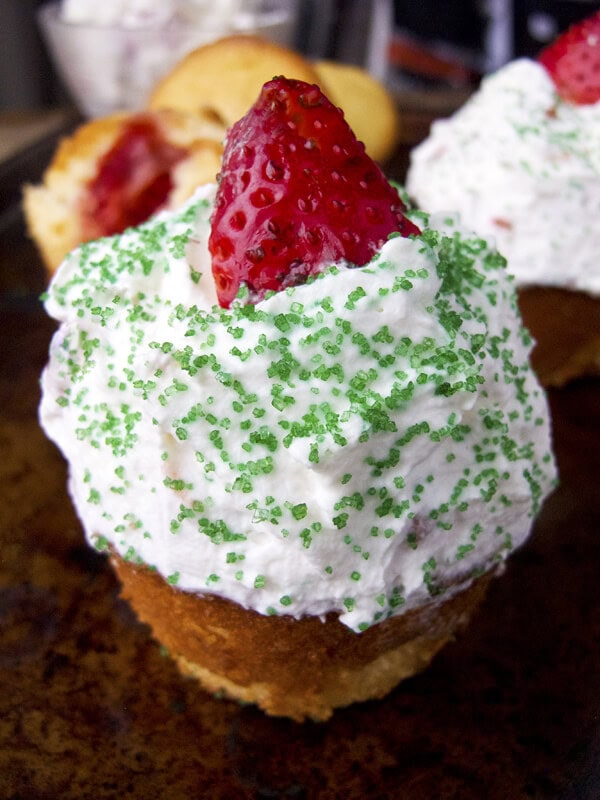 Christmas cake is big in Japan! These cupcakes are a mini-sized riff on Japanese Christmas cake. Think fluffy strawberry shortcake, but slightly less sweet. Since they're cupcakes, people can graze the single-serve desserts at their leisure – and you won't need all-hands-on-deck to serve the cake! GET THE RECIPE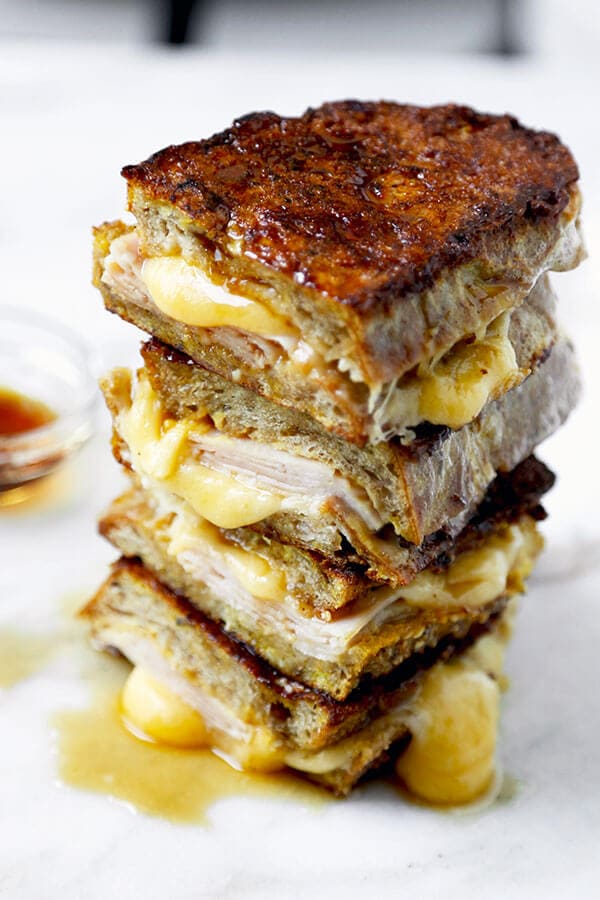 There's absolutely nothing wrong with a sandwich that perfectly balances the gooey, savory perfection of grilled cheese and the sweetness of French Toast. In fact, some might call it magic! This is a perfect breakfast after opening presents – or brunch on the lazy morning after the big day. GET THE RECIPE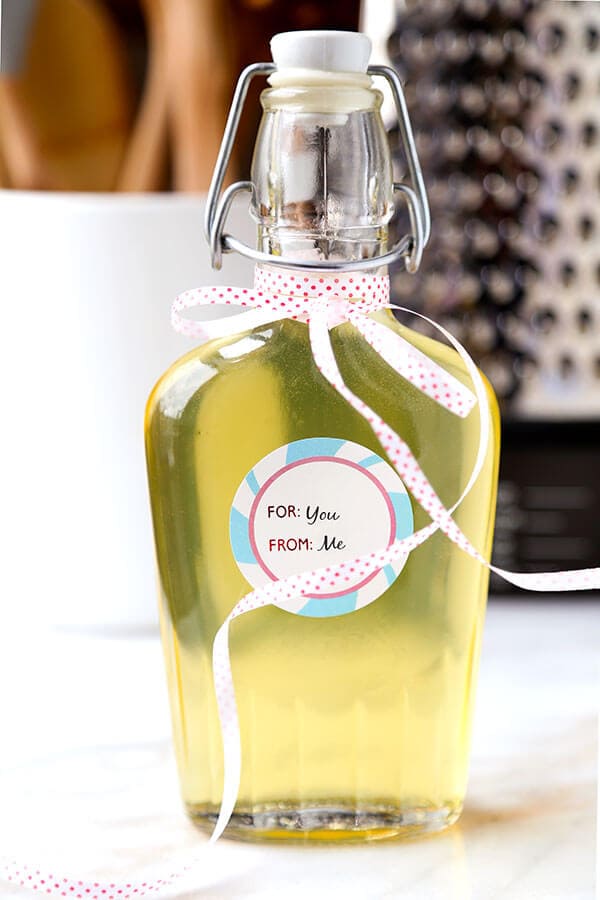 Sure, I didn't grow potatoes or distill my own vodka – but I did prepare an Italian liquor from pretty much scratch. Disclaimer: you'll need 10 days to prepare this. So hopefully, depending on how early in your holiday prep you're reading this, there's still time. Oh – and make extra! This delicious Italian digestif makes a great gift for family and friends. GET THE RECIPE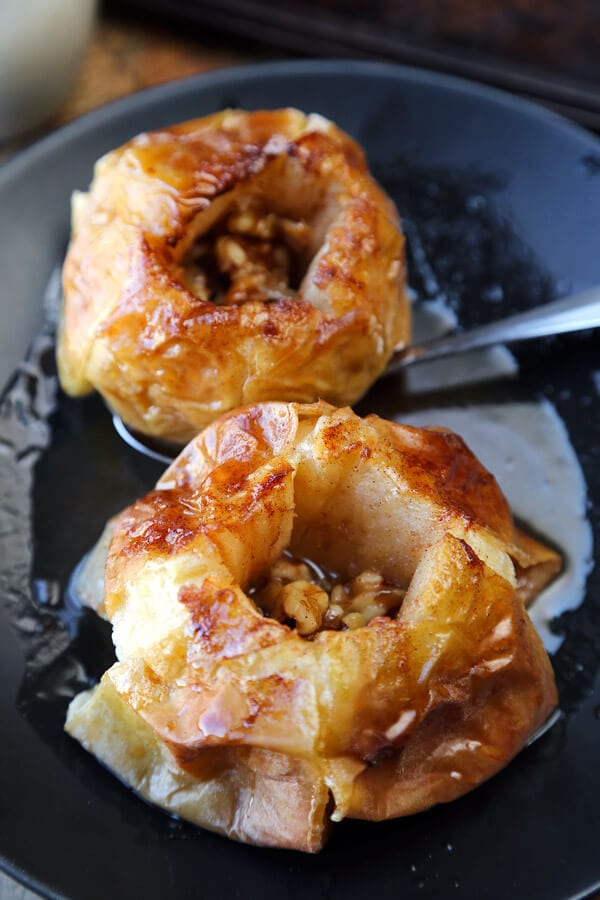 This is another dessert that capitalizes on the natural sweetness of in-season ingredients. Apples, walnuts and cider really deliver! Healthier desserts can be great during the holidays because you get the sweetness you crave in a package that won't make you feel like you need to start a crash diet on January 1st. GET THE RECIPE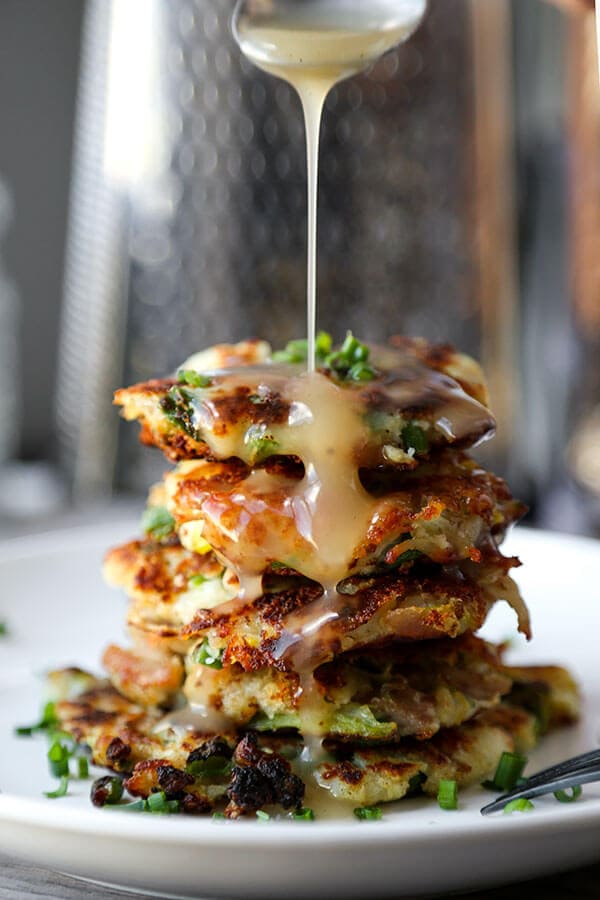 File this under: Brunch on the day after the big feast. Leftovers are legion after the big bash is finished. And while I love a good turkey sandwich, I sampled a delicious mash up the day after Thanksgiving this year when the hubby made me brunch in bed. The best part is that this leftover hash is just a general suggestion rather than an actual recipe. It works with almost any protein and veggie combo you can come up with. So eat up and go wild!  GET THE RECIPE