10 Delightful Easter Brunch Recipes
*This post may contain affiliate links. Read my disclaimer here.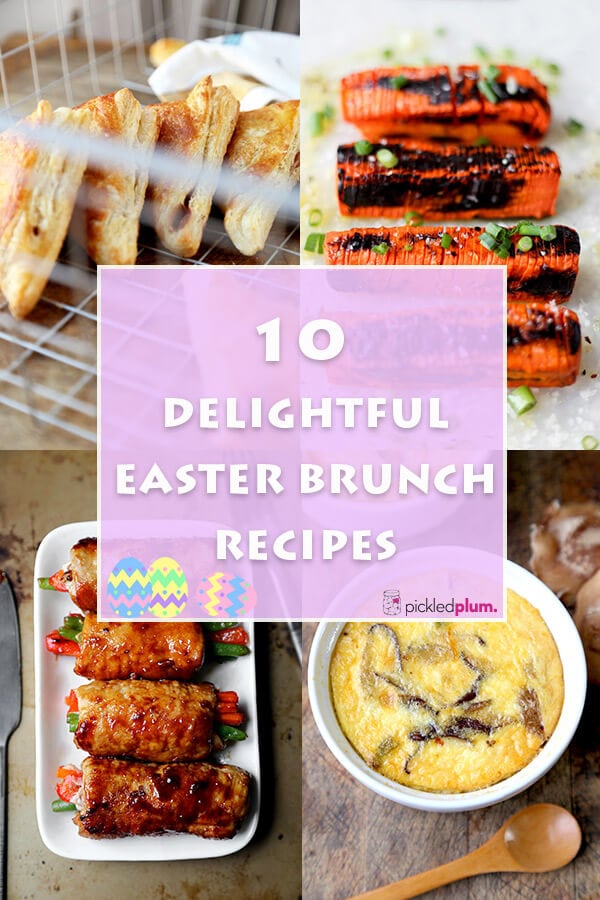 10 Colorful Easter Brunch Recipes
Eating Easter brunch at your favorite restaurant can be great. But the waits (even with a reservation) can be legendary. Don't stand around, glassy-eyed at the hostess stand, as your family and friends get hangry. There's a table you have a standing reservation at 100% of the time. It's located in your dining room! These ten easy and delicious Easter brunch recipes will be a big hit with everyone. Bonus: the phrase, "My compliments to the chef," will be aimed at you!
1. Best Apple Turnover Recipe
You don't need a ton of baking skills to whip up pro-bakery-quality pastries for your Easter brunch blowout. Puff pastry does the heavy lifting for you. Sweet, airy and flaky – these turnovers will have your guests accusing you of being an undercover pastry chef.  GET THE RECIPE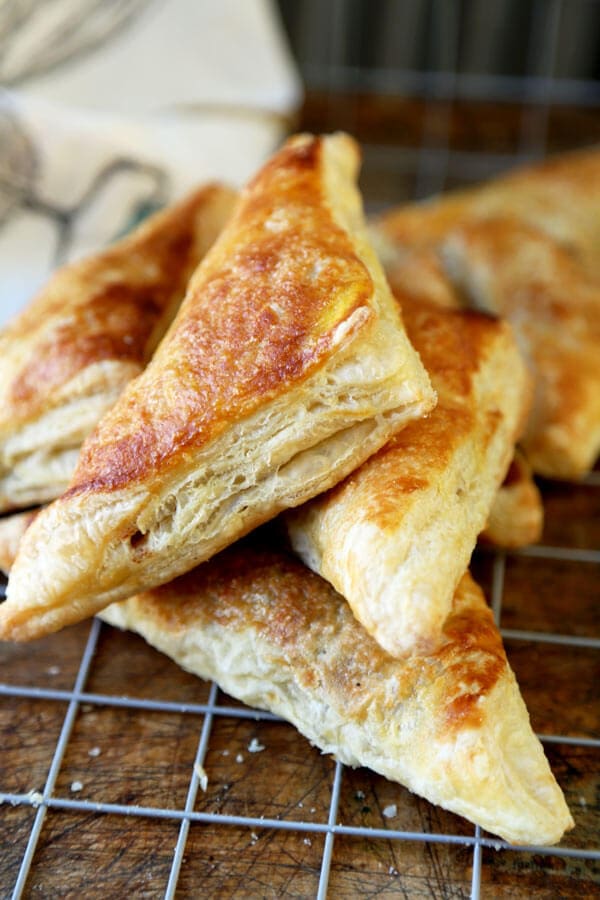 2. Crustless Quiche with Cheese, Edamame and Sun Dried Tomatoes
For me, the crust has always been kind of a forgettable part of most quiche recipes. So I did away with it – and added tons of healthy edamame beans, savory sun-dried tomatoes and mushrooms for an umami punch. Who says healthy can't taste good?  GET THE RECIPE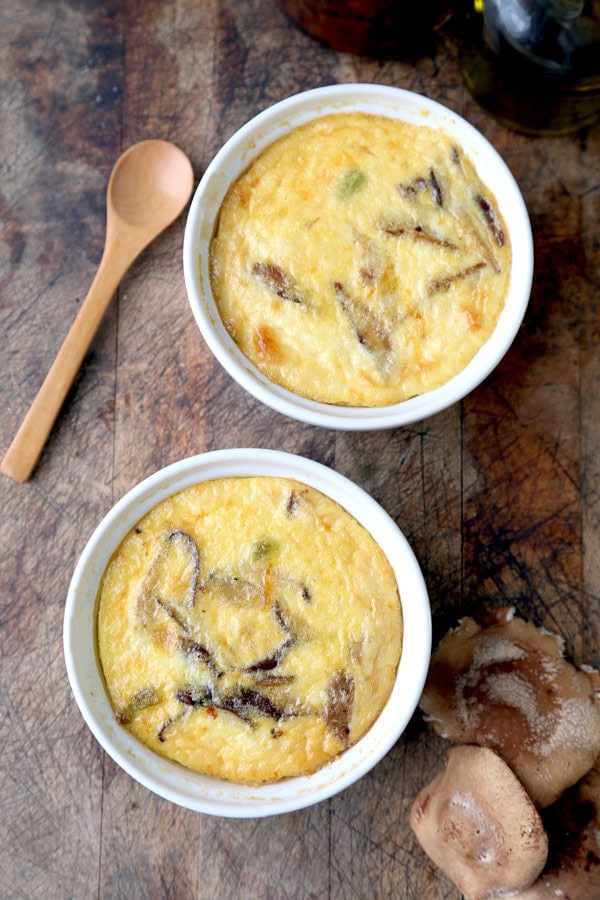 3. Camembert Cheese Bread with Fig and Onion Jam
The French certainly know their cheese and bread. And each time I make this, I am transported to my childhood home in Quebec. A good, pungent Camembert paired with figs is a terrific combination on it's own, but the sweetness of the caramelized onions in this recipe sends the flavor profile through the roof!  GET THE RECIPE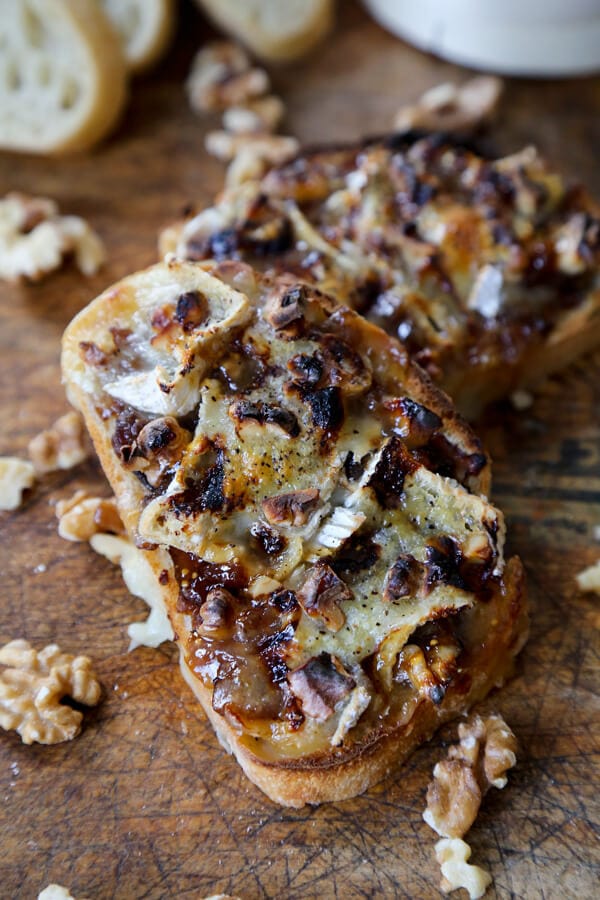 4. Honey Sriracha Oven Baked Salmon
Salmon is already a pretty amazing thing. But this glaze, relying on equal parts sweet, smoky and spicy, kicks things up indeed! The all-time star of this dish is the caramelization that takes place when baking the salmon in the oven.  GET THE RECIPE
5. Gluten Free Zucchini Bread
When I told my husband I was making gluten free zucchini bread, he looked at me like my head was on fire. Later that day he was devouring the moist, slightly sweet pieces of zucchini bread – with a drizzle of bright honey and yogurt sauce on top – with such gusto that I had to hide the remaining few pieces.  GET THE RECIPE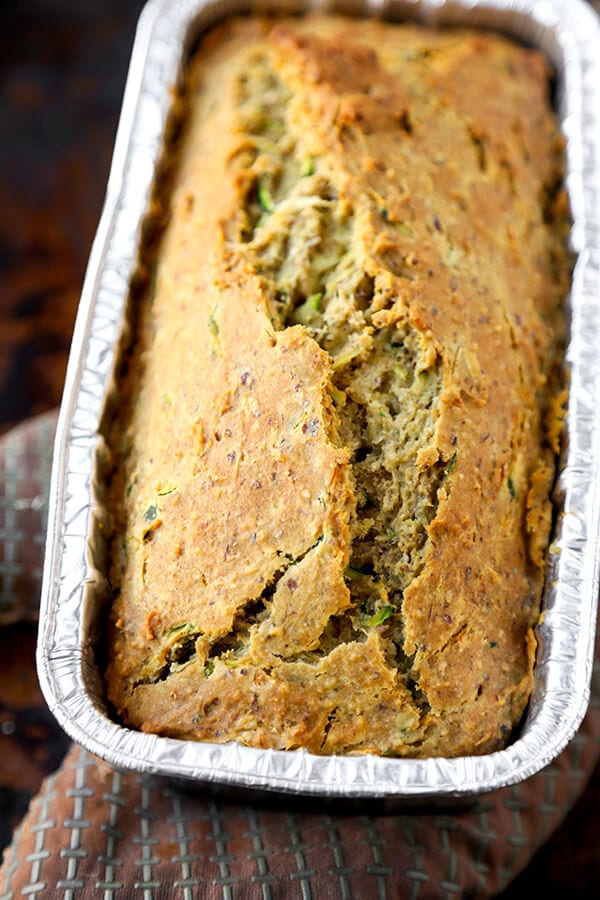 6. Baked Zucchini and Crab Omelette (カニとズッキーニのふわふわオムレツ)
It's not a quiche, not a frittata… but there are taste elements from both aforementioned egg concoctions. Think of it as a Japanese omelette gratin. Fluffy and savory, this will be a popular dish when you pass it around the table. Better make two!  GET THE RECIPE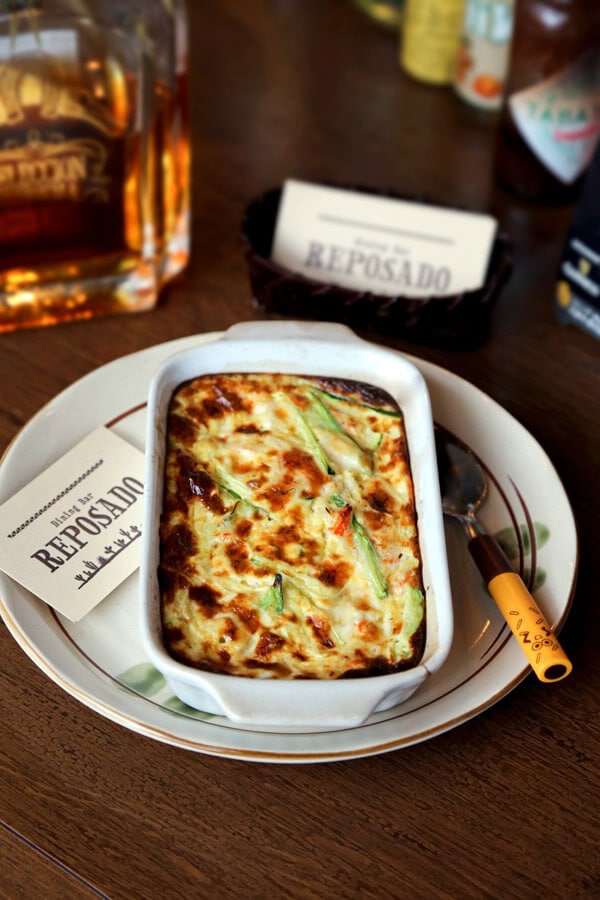 7. Blackened Hasselback Carrots
This simple preparation is all about the details. It's mega easy – but requires a few steps to get the perfect texture: tender with a little crunch. Not only is the bright and earthy taste on-point, this is one of those plates you set on the table that elicits more than a few oohs and aahs. Beautiful and tasty!  GET THE RECIPE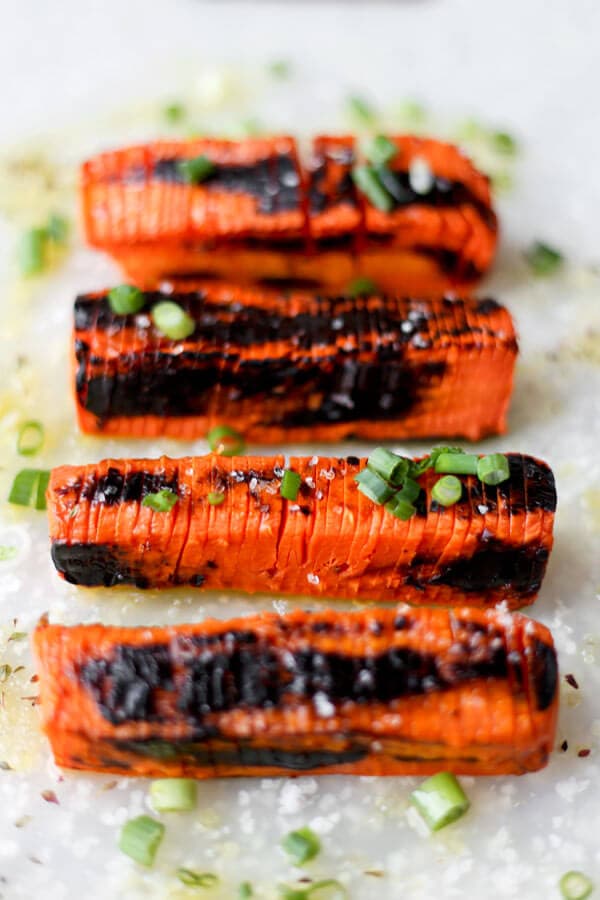 8. Pork Rolls with Teriyaki Sauce
Thinly sliced pork wrapped around crunchy veggies, seared and topped with a savory, sweet Teriyaki sauce is the stuff of dreams (at least my dreams, ha!). The veggies offset the heaviness of the pork and create a flavor and textural balance that is greater than the sum of its parts.  GET THE RECIPE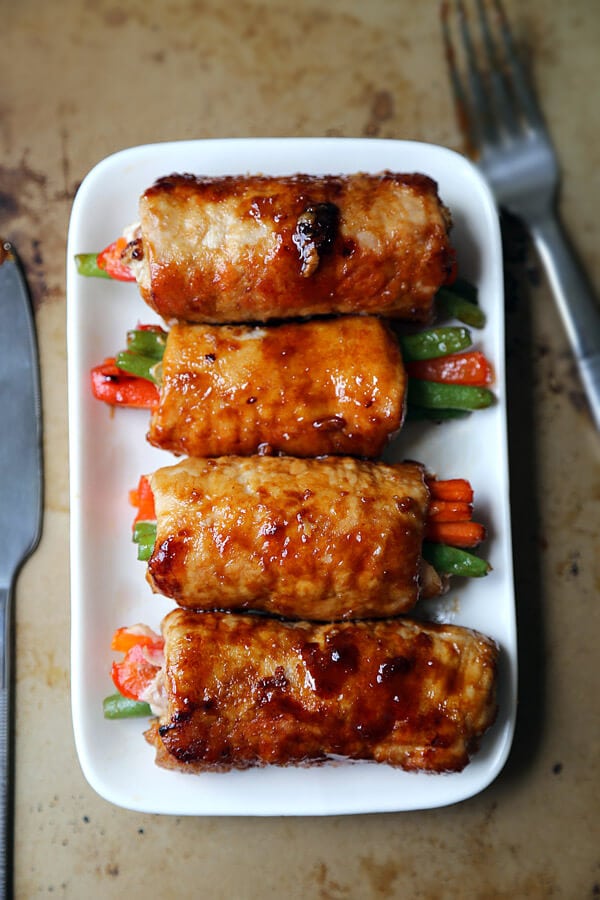 9. Spaghetti Squash Yakisoba Style
I'm a big fan of the texture of spaghetti squash – and love how it mimics noodles. So it stands to reason that it would be a perfect vehicle for a Yakisoba recipe without the actual noodles. Shiitake mushrooms add a meaty, earthy element to this bright, crunchy vegetarian dish that just happens to taste like an indulgent plate of Yakisoba at a late-night izakaya.  GET THE RECIPE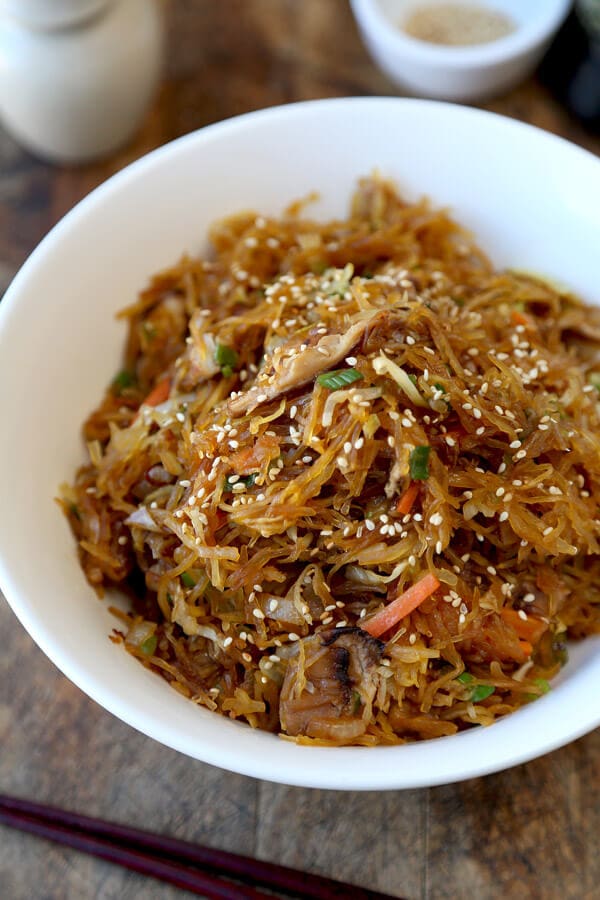 10. Wasabi Deviled Eggs
Pass a tray of these around and the Easter brunch revelers at your place will go to town on these creamy deviled eggs. Watch your fingers! There is a kick from wasabi that is smoothed out by the mayo. Minimal prep – maximum flavor payoff.  GET THE RECIPE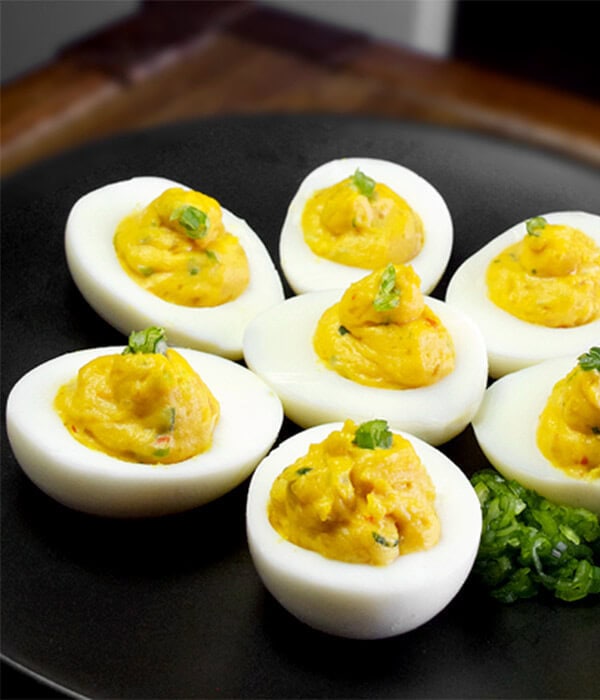 Pickled Plum is a participant in the Amazon Services LLC Associates Program, an affiliate advertising program designed to provide a means for sites to earn advertising fees by advertising and linking to amazon.com.