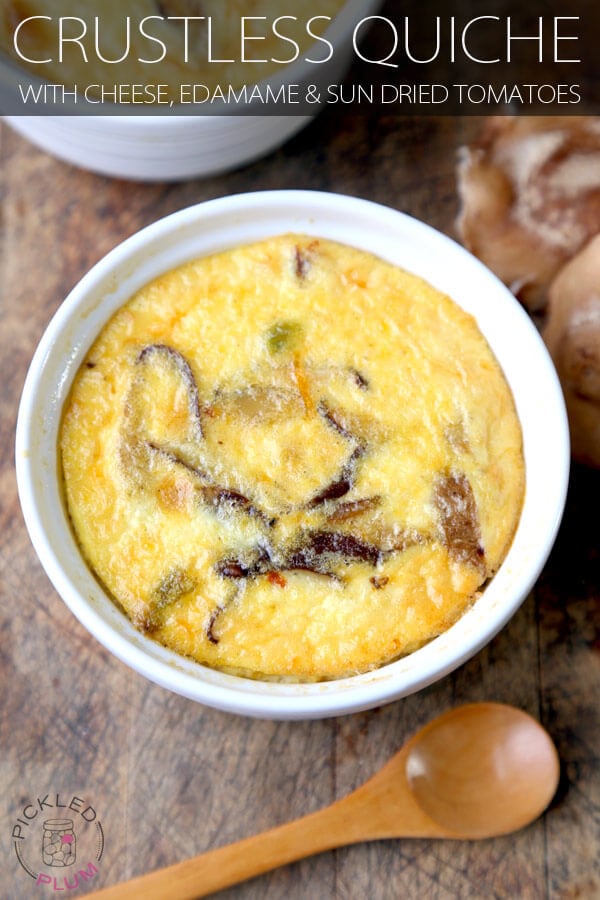 Crustless Quiche with Cheese, Edamame and Sun Dried Tomatoes
One minute they were there and the next they were gone. That's exactly what happened to these crustless quiches as soon as they came out of the oven – One bite and we were sold! Cheesy, savory, moist and almost soufflé like, this crustless quiche recipe is a winner for breakfast, brunch, lunch and even dinner. This crustless quiche also has a TON of flavor and fun textures to munch on: Sweet sun dried tomatoes, earthy and tender shiitake mushrooms, and a nice crunch from the nutty edamame beans will keep you digging into that pot of goodness until there is absolutely nothing left.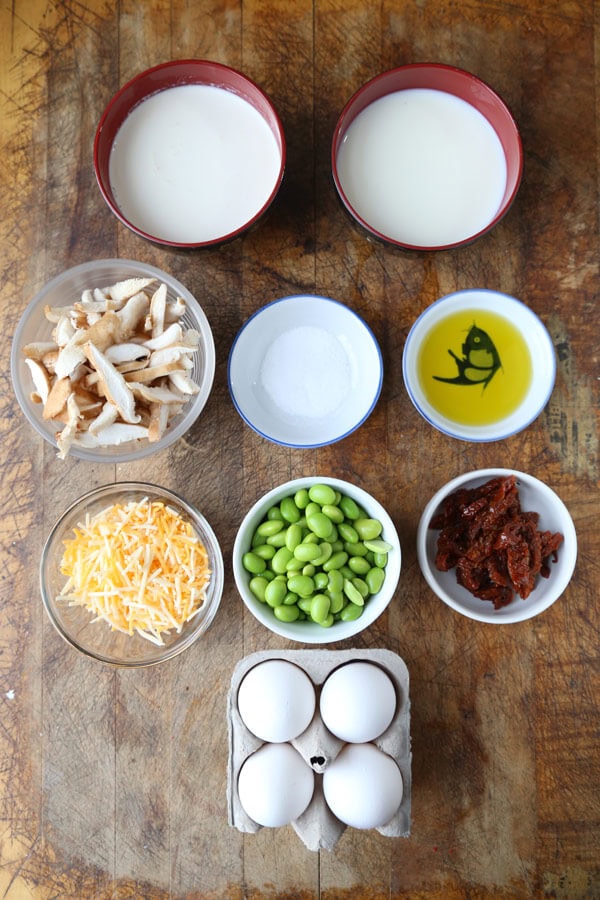 Half and half and milk are used instead of cream, and though this recipe does contain some fat, it's still very healthy. Edamame beans are really high in protein and fiber, help fight certain cancers, prevent migraines, aid with depression and give you a boost of energy. Meanwhile eggs are good for the eyes and heart, sun dried tomatoes are packed with lycopene which protects against uv rays and free radicals, and shiitake mushrooms are a top choice for immune support. So not only is this crustless quiche recipe delicious, it also acts like a multi vitamin. There's nothing better than to have something that is yummy AND good for you!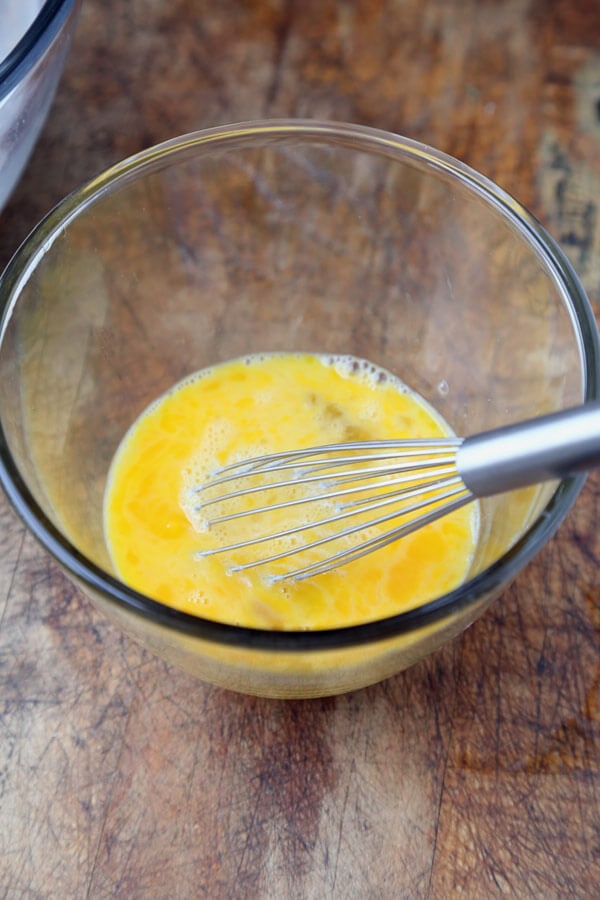 Depending on the size of ramekins you are using, you can serve this crustless quiche as a main or together with a salad (like this roasted beet salad) or a soup (like this parsnip soup). It's also really delicious with Japanese vegetable rice and will fill you up nicely too! This crustless quiche is good hot or cold and can keep in the fridge for about four days.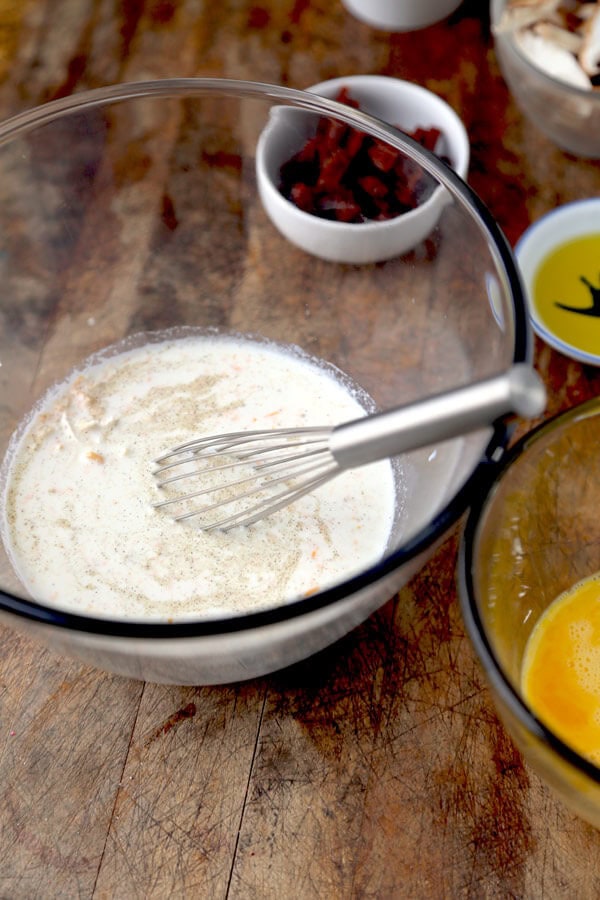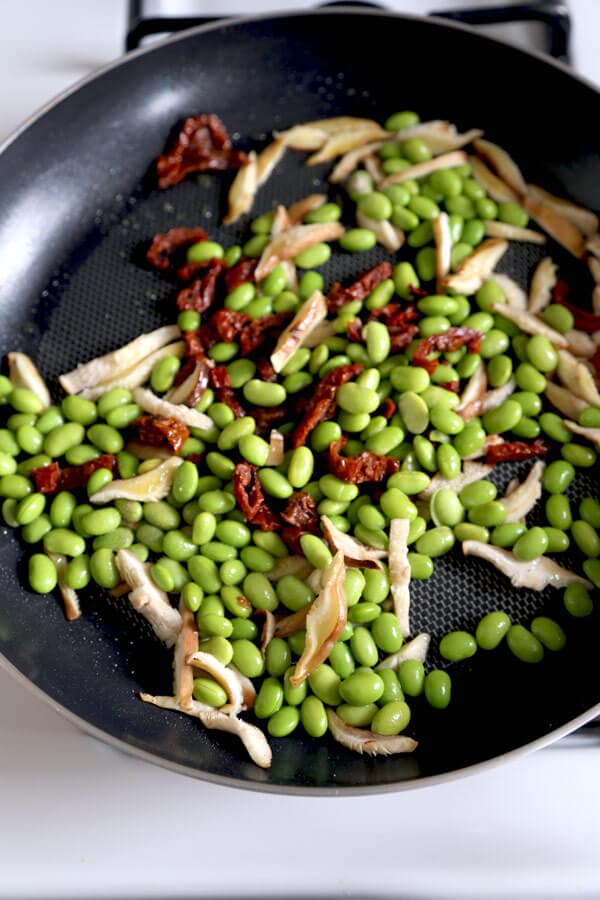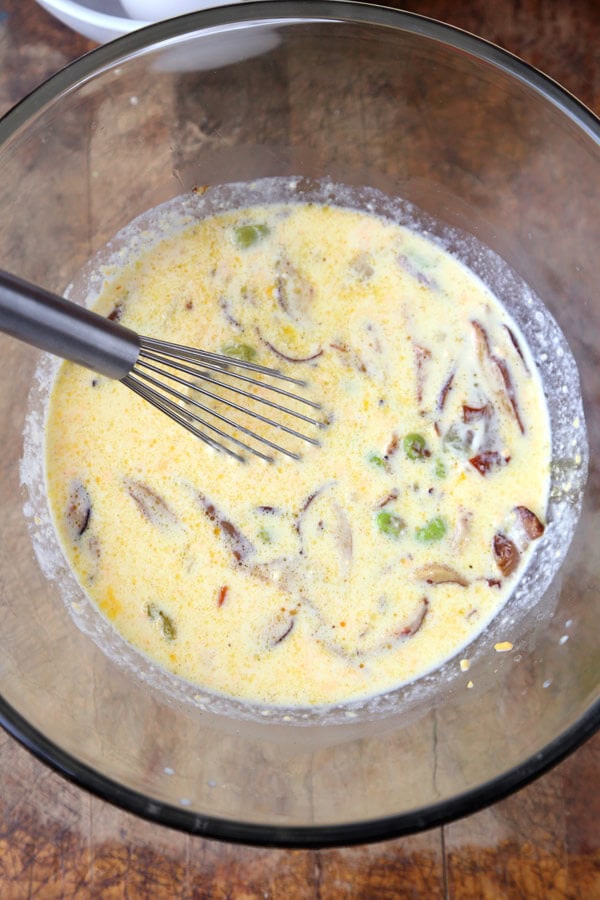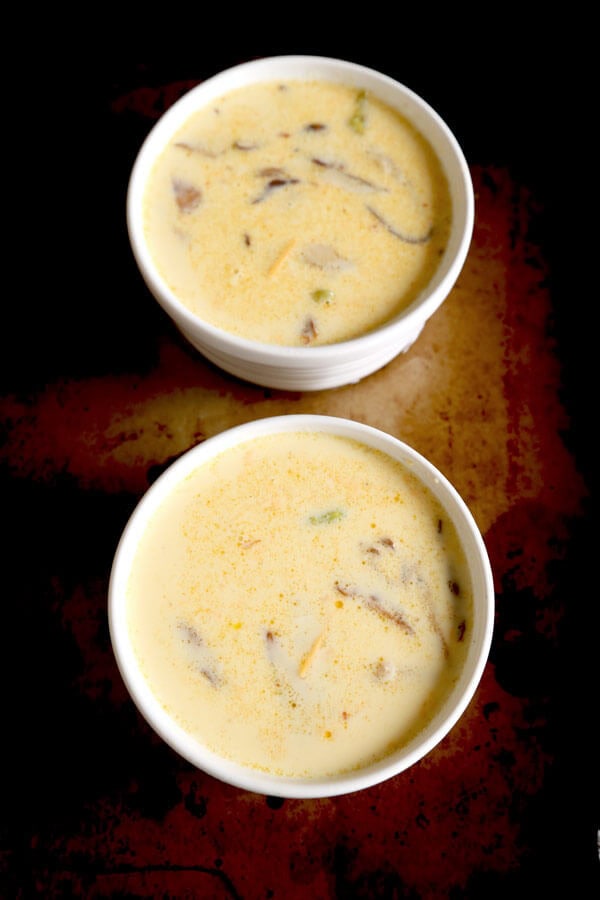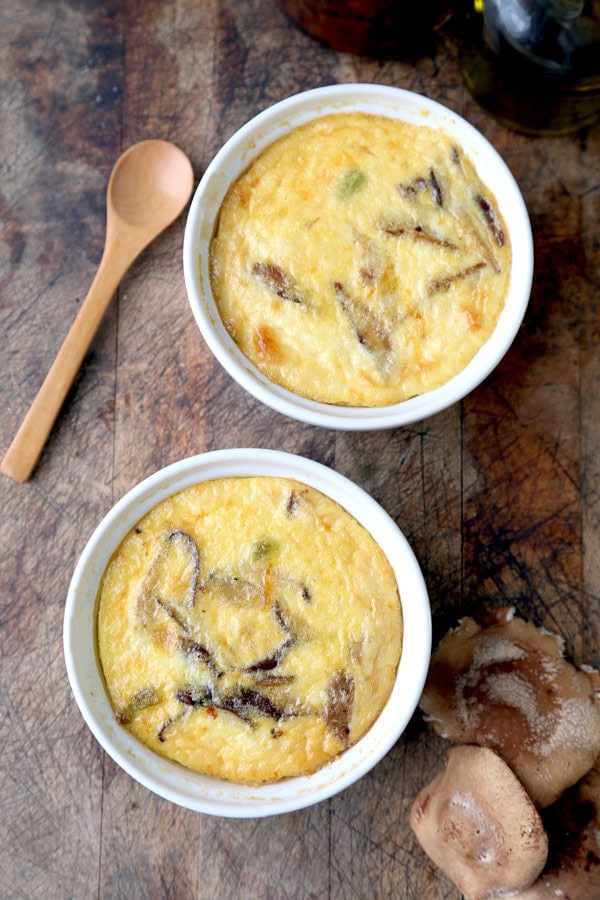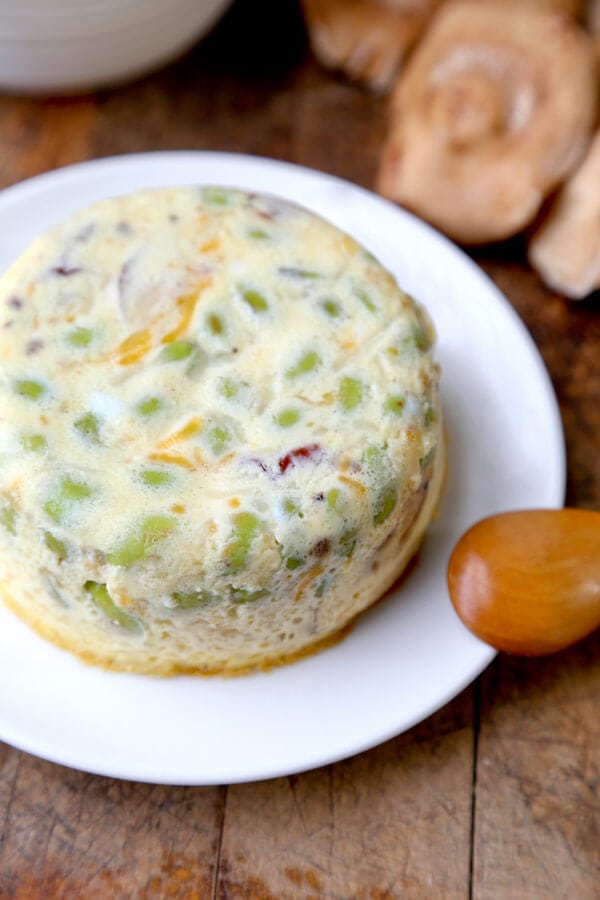 Print
Crustless Quiche with Cheese, Edamame and Sun Dried Tomatoes
Prep Time:

7 minutes

Cook Time:

30 minutes

Total Time:

37 minutes

Yield:

2 people
Ingredients
3/4 cup milk
3/4 cup half and half
60 grams shredded cheddar (mozzarella or other pizza cheese)
2/3 teaspoon salt
pinch black pepper
pinch salt
1 1/3 tablespoon olive oil
4 large eggs
150 grams shelled edamame beans (drained)
6 sun dried tomatoes (sliced bite size)
1 cup shiitake mushrooms (slice bite size)
Instructions
Preheat oven to 350 ºF.
In a large mixing bowl add the milk, half and half, shredded cheese, salt and pepper.
Break the eggs in a bowl and add to the milk and cheese mixture. Whisk everything together.
In a pan over med heat, add olive oil, edamame beans, sun dried tomatoes and shiitake mushrooms, and cook for a few minutes. Season with salt and pepper and pour mixture in ramekins.
Put ramekins on a cookie tray and add about an inch of water to the cookie tray.
Baked in the oven for 20-30 minutes (depending on the size of ramekins), until quiche is cooked through. Serve hot or cold.