What is bb cream (and cc cream)?
I was first introduced to bb cream in 2010 while vacationing in Japan. My mother, who loves everything Korean, had been using bb cream for a few months and couldn't stop raving about it. She talked about bb cream with such passion, it was as if she was selling it to me as someone working on commission! That was back when bb cream was huge only in Asia and I was unfamiliar with the product. But it wasn't too long after my vacation that bb creams swept the Western world of cosmetics off its feet, and forever changed the way we take care of our skin.
After listening to her extensive bb cream presentation, I still had trouble understanding exactly what bb cream was. And so the question lingered for days until I finally decided to google 'what is bb cream?' and found a handful of sites (mainly from Korea) talking about it. I then asked my cousin Yoko, who is a manager at Dior Cosmetics in Tokyo (who trained with skin care guru Chizu Saeki) to shed more light on the subject. We went to Freshness Burger in Shibuya, ordered a couple of ebi burgers and ice teas, and sat down to talk about bb creams. I love my cousin, it's always nice to have a beauty expert in the family, especially if you're a girly girl like me. 🙂
And enlighten me she did.
What is bb cream?
BB is an abbreviated term for blemish balm or blemish base. Although it first became popular in Asia, the cream was initially created in 1950 in Germany by a dermatologist looking to create a cream that was both protective to the skin, and tinted to add coverage (specifically for women who had laser treatment done). BB cream was eventually introduced to the Korean market where it became an overnight sensation. This was mainly due to the buzz created by celebrities (women and men) falling in love with the product so much they couldn't stop talking about it.
Here is the short answer to what is bb cream:
It's a multi-purpose tinted cream that protects the skin against UV rays, balances skin tone and contains antioxidants as well as anti aging properties. Some bb creams contain whitening ingredients too, a major selling point in Asia.
What is the difference between a tinted moisturizer and bb cream? 
Tinted moisturizers don't provide as much coverage as bb creams. BB creams are the middle option between tinted moisturizers and foundation. They are heavier than tinted moisturizers and lighter than foundation.
Best BB Cream For Your Skin Type
Here are the most popular and highly rated bb creams online, divided per skin type – from the cheapest to the most expensive.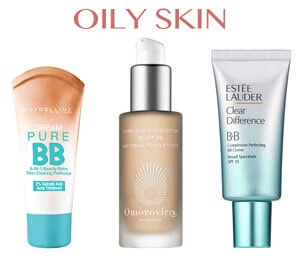 Oily Skin: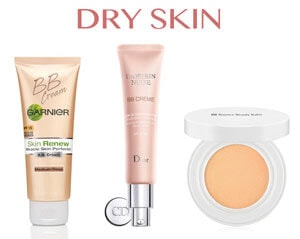 Dry Skin: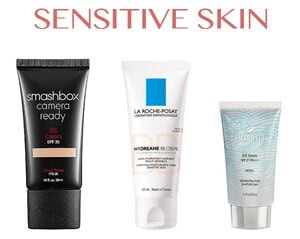 Sensitive Skin: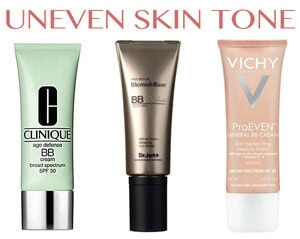 Uneven Skin Tone: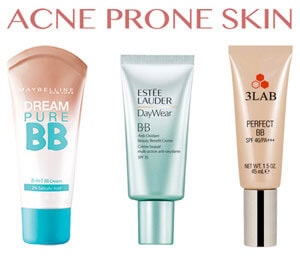 Acne Prone Skin: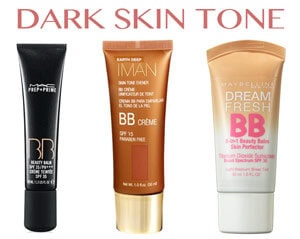 Dark Skin Tone: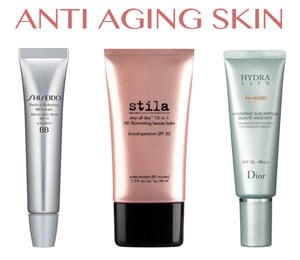 Anti Aging Skin (Mature Skin):
BB Cream For Men:
So now that you know what bb cream is…
What is CC Cream?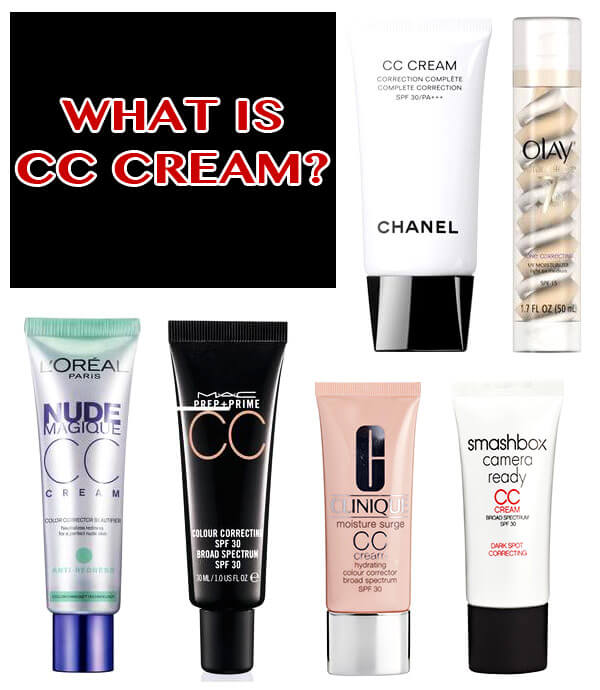 The letters CC stand for Color Correcting and the main difference between bb and cc cream is the amount of coverage one has over the other. CC creams are specifically made to cover up dark spots, acne and redness of the skin while bb creams contain less color and look more natural. This can be confusing since certain bb creams like Dior's Hydra Life are quite thick on coverage to begin with (while still feeling very light on the skin – it's actually lighter than bb cream!). My advice is to do your research and try them on your skin before making your final purchase. CC creams also claim to have more anti aging properties and are packed with natural brighteners like vitamin C and E. CC creams may be a better choice for women and men with problem skin who are looking for more coverage.
I've compiled a list of the most popular and highest rated CC Creams online (and ones that constantly make top 10 lists):
And guess what… There's also DD Cream!
What the heck is dd cream you ask? Confused? You're not alone!
DD can either mean Dynamic Do-All, Dermatologically Defining or Daily Defense depending on the brand you shop for. While it contains the same ingredients as bb and cc creams, dd creams have a higher content of age defying properties. A dd cream's main selling points are to reduce fine lines and wrinkles, and balance skin tone while still feeling light on the skin.
Dermadoctor DD Cream – ($38) is the most popular and highest rated DD Cream online. It's suitable for most skin types.
So…Which one should you get?
Because bb, cc and dd creams are all similar in what they can achieve, this is how I would break it down for those who are confused about what to get.
BB Creams are good for:
Women and men who are looking for light coverage but still want all the anti aging benefits, SPF and antioxidants.
CC creams are good for:
Women and men who are prone to breakouts and have other skin issues – in need of more coverage while still wanting all the anti aging benefits, SPF and antioxidants.
DD creams are good for:
Women and men who have mature skin and who's main goal is to target fine lines and other skin imperfections related to aging.