Strawberry Pocky Cheesecake
Can I tell you a secret? I'm not big on cheesecake. They often are too dense and cloyingly sweet for my own liking.
So when the lovely people at Glico USA asked me to create a cheesecake recipe using Pocky sticks, I was a little nervous and unsure of whether I could deliver something good or not. But since I tend to live most of my life by the words "nothing ventured, nothing gained", I accepted the project and decided to worry about the rest later. I put my apron and thinking hat on and got baking.
First and foremost, I would have to come up with a cheesecake recipe I too would like to eat since I always stand by my creations with pride. I would never publish something I thought was so so – no ma'am!  That meant creating something lighter and less cream cheesy than the classic restaurant style cheesecake.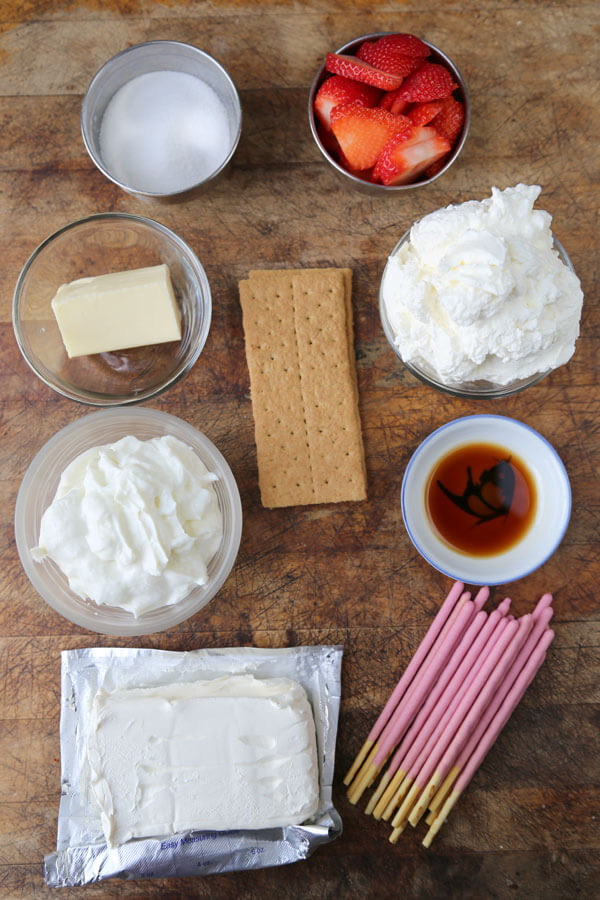 I started by incorporating strawberry Pocky sticks into the crust to bump up the strawberry flavor and add a nice, almost cookie like crunch. The crust came out tasting so delicious, it was really hard not to eat it the whole thing on its own just like that!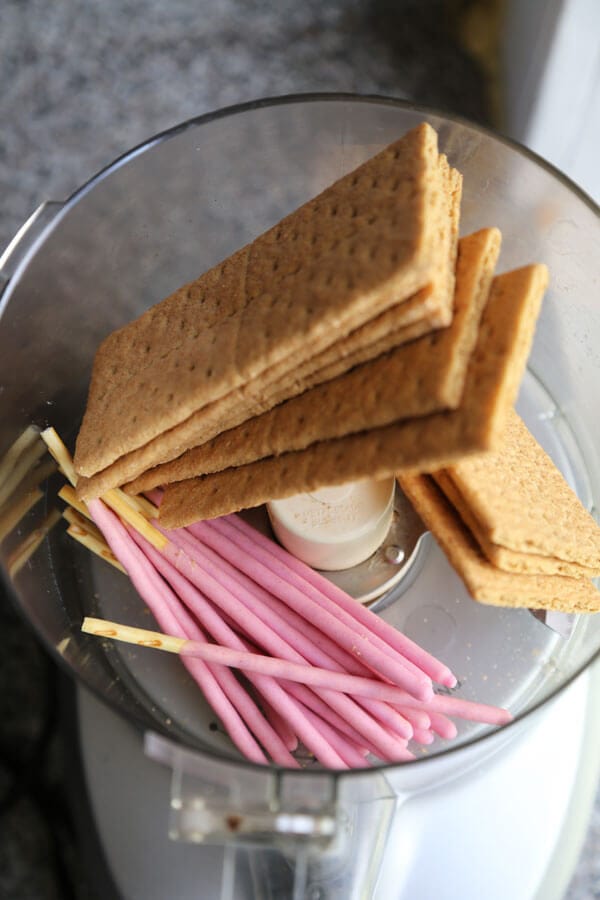 Next, to make the filling lighter I used a combination of cream cheese, sour cream and whipped cream. Folding in the whipped cream turned the filling into a fluffy white cloud that though is still thick enough to hold shape, softens as soon as you eat it. It's simply divine!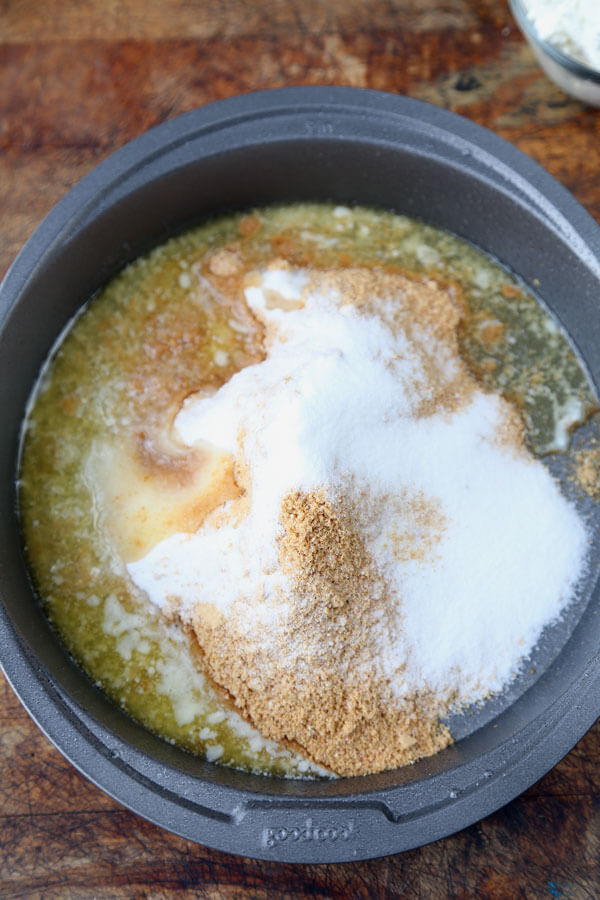 I finished the cheesecake by topping it with fresh slices of strawberries and made a star in the center using broken pieces of strawberry Pocky. Voila!
And guess what? I fell in love with this cheesecake so hard that I have already made it five times! It has the perfect balance of lightness and decadence, sweetness and strawberry fruitiness. It's Pockylicious!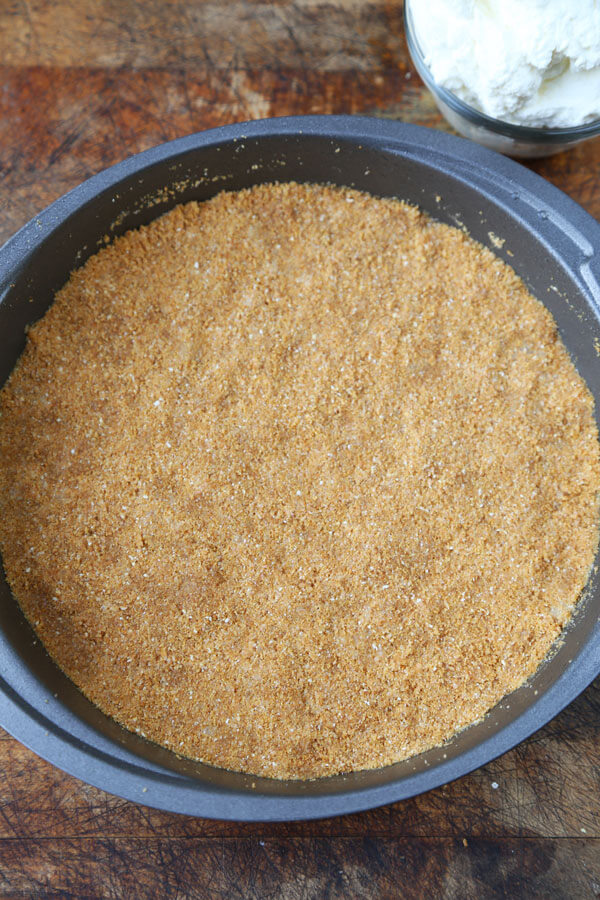 The second time I made the cheesecake I pulverized Pocky sticks and sprinkled them on top instead of making a star in the center. That was also very delicious and is a great way to add even more strawberry Pocky flavor to the cheesecake.
There's so much you can do with Pocky, so have fun with it and let your imagination run wild!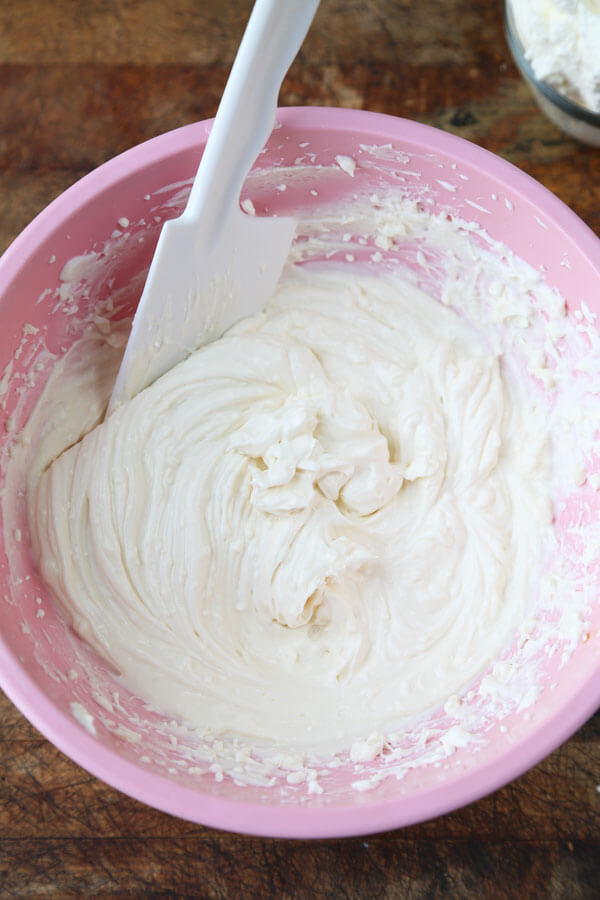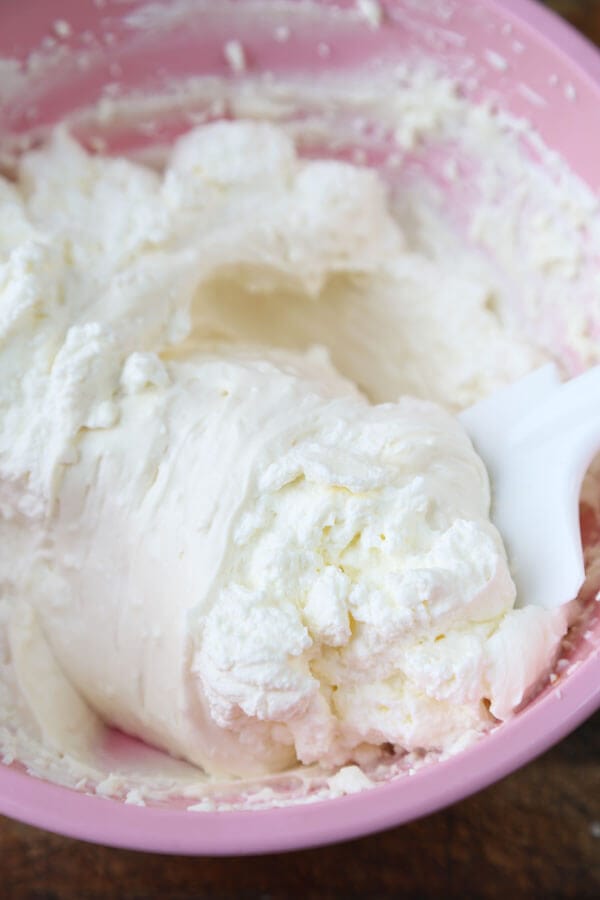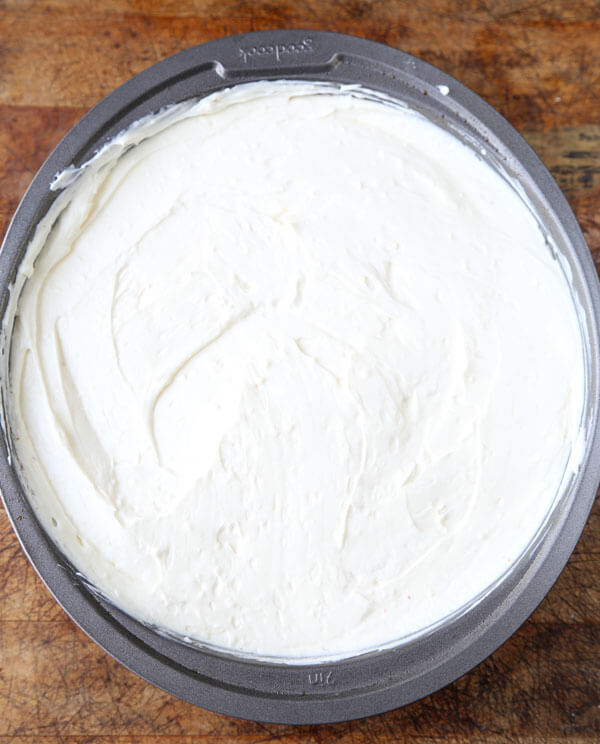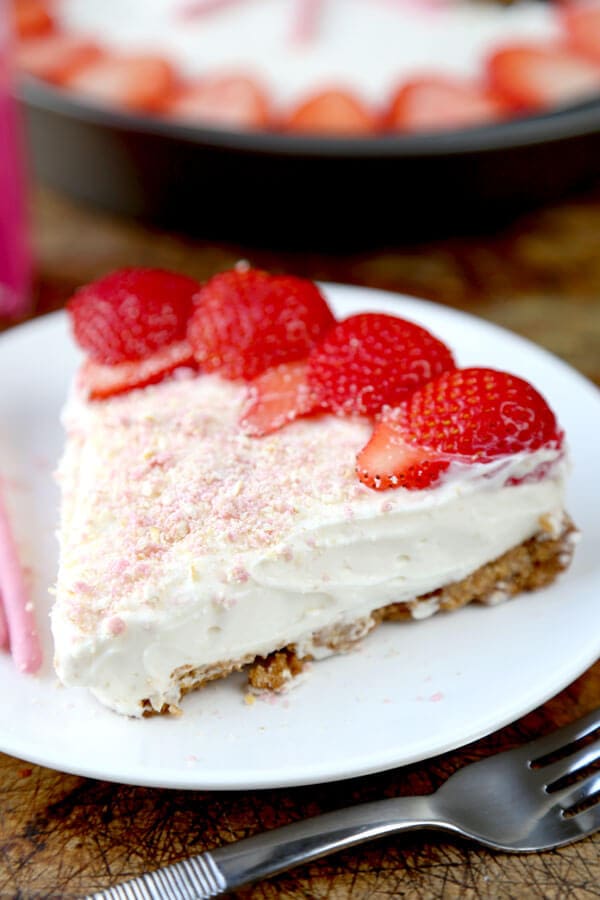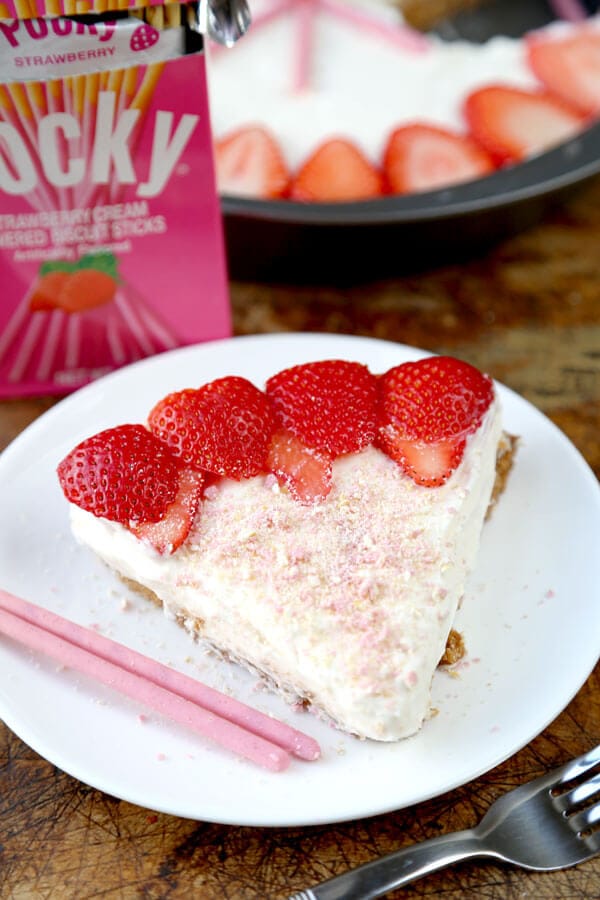 Print
Strawberry Pocky Cheesecake Recipe
A delicious cheesecake that's on the lighter side, with a cookie like crust made with strawberry flavored Pocky! The best and easiest recipe for strawberry cheesecake!
Prep Time:

10 minutes

Cook Time:

8 minutes

Total Time:

18 minutes

Yield:

8

people

1

x
Category:

Dessert

Cuisine:

dessert, snack, Japanese
Crust:
20

Strawberry flavored Pocky sticks

8

graham crackers

1/4 cup

granulated sugar

4 tablespoons

melted (unsalted butter)
Pie filling:
8 ounces

cream cheese (at room temperature)

1/3 cup

2 tablespoons granulated sugar

1 cup

sour cream

2 teaspoons

vanilla extract

8 ounces

whipped cream

8

–

10

fresh strawberries for topping

5

–

7

strawberry Pocky sticks (for decorations)
Instructions
Preheat oven to 350Fº
Put the graham crackers and 20 strawberry Pocky sticks in a blender and blend until you get a powder.
Transfer the powder into a 9 inch pie pan.
Add the sugar, melted butter and mix well with a fork until the mixture looks like wet sand. Press down until the crust is even.
Bake in the oven for 8-10 minutes.
Take the crust out of the oven and let cool to room temperature.
Combine cream cheese and sugar in a bowl and beat with an electric mixer until smooth. Add sour cream and vanilla extract and beat for a few more seconds. Fold in the whipped cream and refrigerate until it's time to use.
Pour the filling on top of the pie crust and spread evenly. Top with fresh strawberries and break a few pieces of Pocky to make a star in the center. Cut a small circle out of a slice of strawberry and put it in the center of the star. Serve cold.
OR if you'd like to add more strawberry Pocky flavor to the pie, pulverize more Pocky sticks in a blender and sprinkle as topping for the pie!
Recipe Card powered by