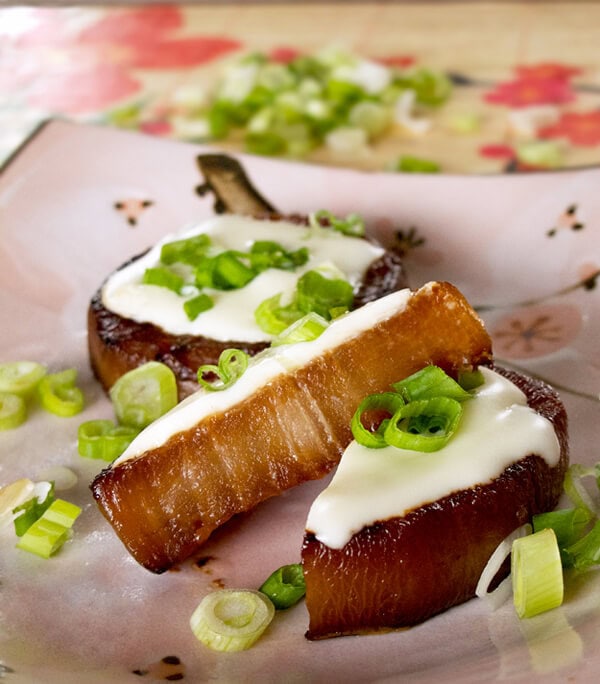 Cheesy Soy Flavored Daikon Bites
Sometimes weird food combinations work out well. I won't lie, more often than not the result is questionable and needs to be fixed up and tested a few more times, before it gets my stamp of approval. But sometimes the chemistry of all ingredients turns out so delicious right from the get go, that making any changes would be a mistake. If anyone had told me that Japanese daikon boiled with soy, mirin, dashi and topped with cheese would taste almost like French onion soup, I would've said 'you're crazy'. But guess what: it does and it's amazing! All hail the soy daikon and cheese combo!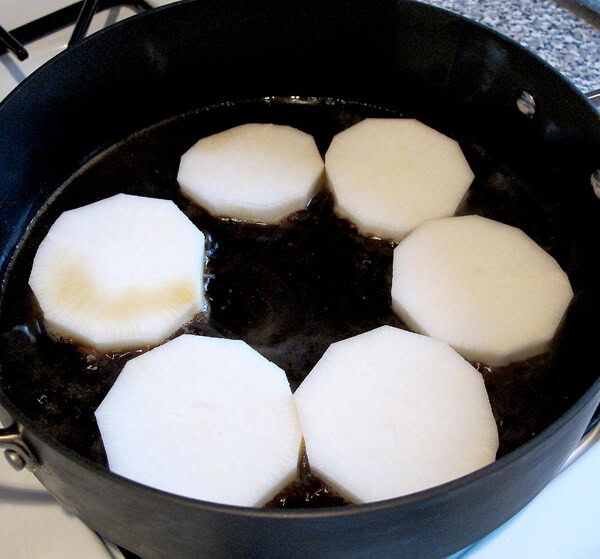 Daikon is a favorite vegetable of mine because it's so versatile. When grated, it's delicious with cold soba and tsuyu (zaru/ chirashi soba), or served with cod roe (mentaiko oroshi) and a dash of soy. Sliced into thin strips, it makes a delicious and refreshing base for a salad. When boiled, daikon takes on the flavor of the broth and becomes meaty and tender, just like this daikon soy recipe. Familiarizing yourself with this Japanese vegetable will expand your cooking spectrum, especially with Asian cuisine. It makes a regular appearance in many Japanese dishes, like the classic oden, a winter vegetable dish with boiled eggs and fish cakes.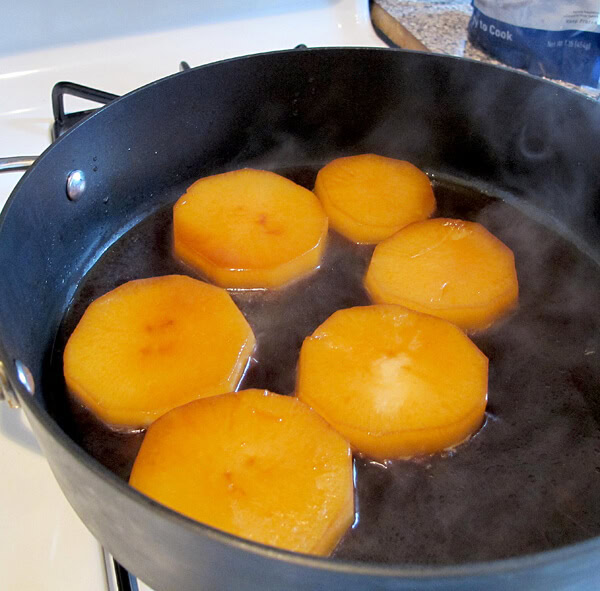 I can also see these soy daikon bites as part of a kid's lunch box (bento style).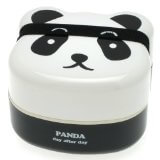 This is a brilliant way to serve veggies, as they look and taste nothing like raw vitamin sticks. You have to be creative with kids, but also keeping their food fun, new and interesting to eat will naturally expand their palate. Serving food in cute boxes like this panda bento box turns eating lunch into play.
My first bento box had Little Twin Stars cartoons and was the envy of the entire kindergarten. I picked it during a summer vacation in Japan and came back to Quebec a very proud little girl. All of a sudden, my lunch looked better than anyone else's at school, colorful and neatly packed in separators. I remember feeling excited about lunch time as I'd get to look at my pretty little bento box and savor mom's dainty dishes. Itadakimasu! (let's eat!)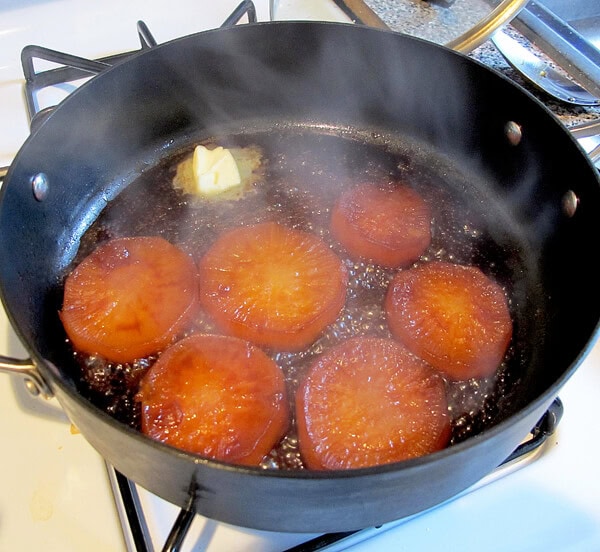 Print
Cheesy Soy Flavored Daikon Bites
I bet you've never tried anything like this before! These tender melty daikon bites are a little sweet, salty and addictive!
Prep Time:

10 minutes

Cook Time:

30 minutes

Total Time:

40 minutes

Yield:

1

0

1

x
Category:

Appetizer

Cuisine:

Japanese
1 1/2

pound daikon (peeled and cut 2-inch thick discs)

1/4 cup

soy sauce

1/2 cup

dashi

2 tablespoons

mirin

2 teaspoons

sugar

2 tablespoons

butter
a few slices American cheese

3

stalks scallions (finely chopped)
Instructions
– Use a deep skillet and turn the heat to high. Add 1 tbsp butter, dashi, soy, mirin, sugar and bring to boil.
– Add daikon and lower heat to a simmer. Cook for about 30 minutes uncovered, turn them over every 10 minutes, to coat evenly.
– Test tenderness by sticking a for or knife in the center of a daikon piece. There should be no resistance.
– By now, there should be little broth left and the daikon should begin to caramelize. Add the remaining 1 tbsp butter, stir welll (moving the daikon around).
– Add a small square of cheese on top of each piece, cover with a lid and cook for one minute, until cheese has melted.
– Turn the heat off and immediately transfer daikon to a plate. Top with chopped scallions and serve hot.
Recipe Card powered by