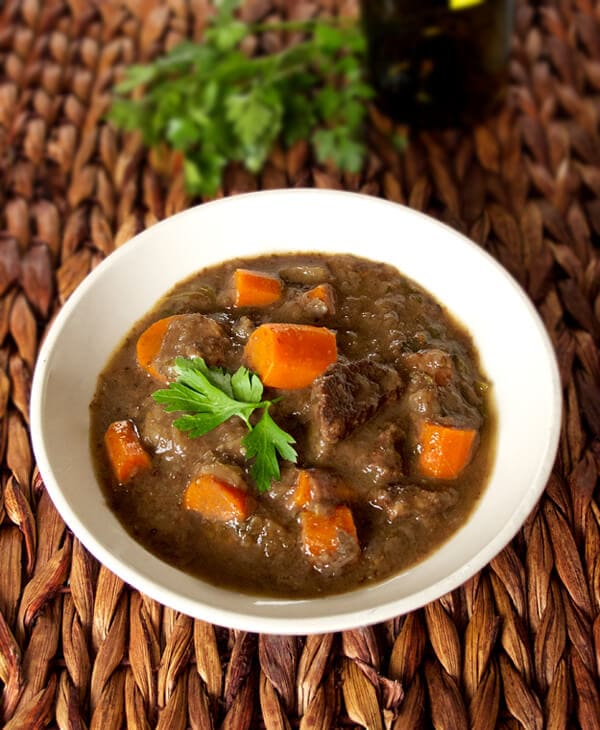 Boeuf Bourguignon
Boeuf bourguignon
was one of the first recipes I posted when I started my blog back in 2010. It's a dish I've been eating since I was a little girl back in
Quebec
. Often my aunts would come and spend a Sunday afternoon in the kitchen with my mother, teaching her classic French recipes. I remember these moments vividly because I would watch the steam rise from the stove pots, hoping that one day, I too could cook like that. The smells made it hard to resist – 'patience' my mother would say, but I have a tendency to go deaf when surrounded by food. My stomach usually takes over and does the talking. Plus, a 6 year old doesn't know that flavors take time to develop. Impatient, I made my way back to the kitchen every 10 minutes asking if it was time to eat yet. 'Here, eat this carrot' said my mother as she handed me a stick. 'Okay, so she won this round but I'll be back in a few minutes demanding access to some real food!', I thought as I returned to the living room.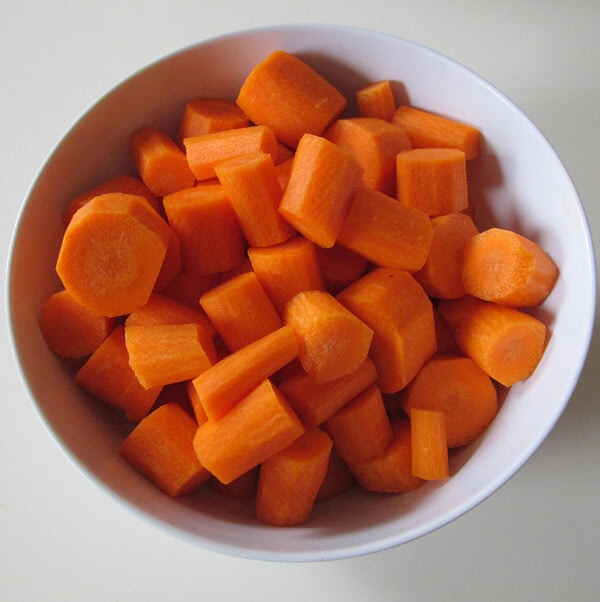 There was always a lot of chatter and laughter coming from our kitchen. These Sundays sharing recipes were a lot more than just about food: it formed a bond between them that kept our family close.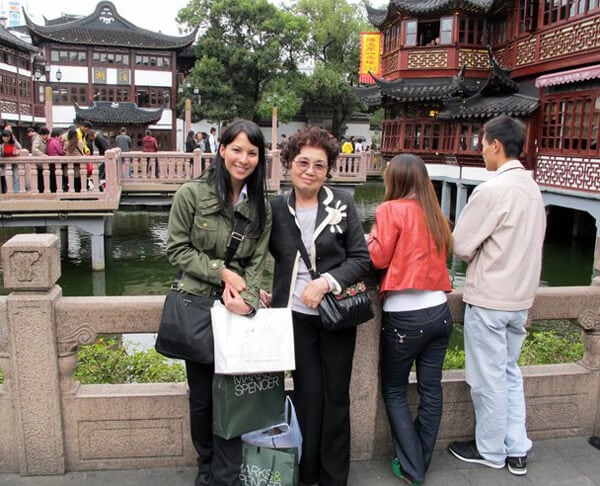 My mother moved back to Japan in 1996, taking with her the recipe card box she had used throughout her 25 years in Canada. French and Italian recipes mostly, along with some old American classics like ambrosia. She rarely cooks these days but whenever I come visit, she always asks me to make boeuf bourguignon. My recipe is different than hers but the basic flavors I tried to achieve come from her version. It was a trial and error of dry vs soupy, bland vs too salty, that eventually found grace and balance. This is the updated version of my first boeuf bourguignon recipe.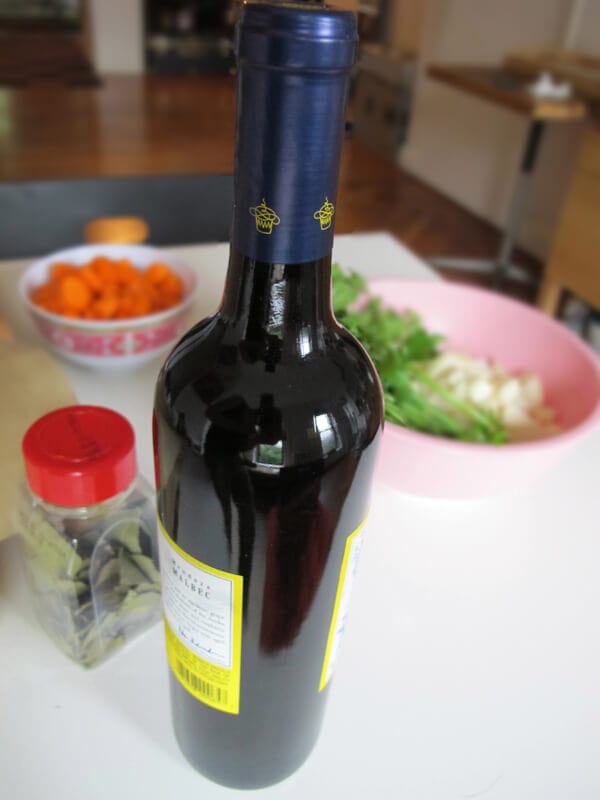 A classic boeuf bourguignon has a higher ratio of beef vs carrots but I prefer it equally half and half.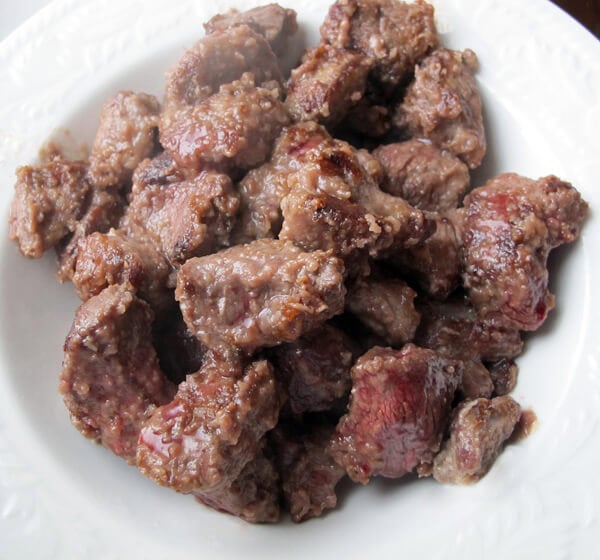 Suggestions for a classy French dinner at home:
Start dinner with a braised frisee salad, follow with boeuf bourguignon and finish with a fruit sorbet. If you live near a bakery, a chocolate eclair or milles-feuilles are famous French desserts. Bon appetit!
Print
Boeuf Bourguignon
A classic French recipe – Beef Bourguignon is very easy to make and tastes rich, hearty, absolutely delicious!
Author: Caroline Phelps
Prep Time:

15 minutes

Cook Time:

135 minutes

Total Time:

150 minutes

Yield:

4

people

1

x
Category:

Stew, Main

Cuisine:

French, Beef
1

pound stewing beef (chopped bite size)
flour (for dusting)

2 tablespoons

extra virgin olive oil

3

onions (peeled and roughly chopped)

2 cups

red wine ((your favorite bottle))

6

carrots (peeled and chopped bite size)

2 cups

beef broth or water

1 teaspoon

dried oregano
handful flat leaf parsley (roughly chopped)
salt and pepper ( to taste)
Instructions
Add beef to a mixing bowl and dust with flour until the beef is evenly coated.
In a large pot over high heat, add olive oil, beef and cook until golden brown (about 7 minutes). Don't over crowd the pot – overcrowding lowers the temperature of the pot, which will prevent your meat from turning a nice dark brown color. You may need to do this in batches.
Remove the beef and set aside. Lower the heat to medium and add onions and 1 teaspoon flour. Cook until onions are golden brown (about 8 minutes).
Return beef to the pot and add wine. Stir and cook for 2 minutes.
Add carrots and beef broth plus enough water to cover the veggies and beef.
Add oregano, stir and bring to a boil. Lower the heat, cover and simmer for 1 hour. Check on your stew every 20 minutes or so, giving it a stir.
Take the lid off and cook uncovered for another hour, stirring every 15 minutes.
Check on the thickness of the sauce. It should be thinner than gravy but thicker than soup. If you feel it needs more time, cook for another 15 minutes.
Season with salt and pepper. Sprinkle with fresh parsley.
Notes
Boeuf bourguignon tastes better the next day so save a little for tomorrow's lunch!
This recipe serves 4-6 people.
Nutrition
Calories:

529

Saturated Fat:

5
Recipe Card powered by