Tsukune – Yakitori Style Ground Chicken Skewers
*This post may contain affiliate links. Read my disclaimer here.
Tsukune – Yakitori Style Ground Chicken Skewers
Served in yakitori bars, tsukune is one of many options offered on the menu specializing in all things poultry (yakitori literally means grilled chicken). Different chicken parts are used to make a variety of kebabs such as soft bones (nankotsu), heart, tail, neck, liver, and my favorite; tsukune. The skewered pieces are dipped in a sweet soy tare sauce, then placed on a hot grill and served with a little salt and miso paste. Yakitori bars are very popular in Japan; more so than sushi bars, they are a quintessential part of Japanese dining and drinking.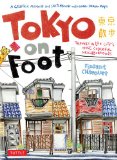 I fell in love with yakitori, especially tsukune, at quite an early age. When I moved to Tokyo in my early 20s, I spent many evenings with friends in such places, eating, drinking and laughing so hard my cheeks would hurt. Yakitori and izakaya bars became my favorite eating establishments not only because the food is probably some of the best in the world (tofu dengaku and agedashi tofu yum!), but because it's where I went to bond with friends and relax after a long day's work (ramen was reserved for quick lunches).
This tsukune recipe is quite different than what you'd find in yakitori bars. I've added ginger and onions to make it healthier and inter-skewered it with asparagus. The classic is usually made of ground chicken with a little sake and salt (without asparagus.)
A sweet soy tare sauce is brushed on top to give the meat a lovely golden brown color and complement the natural taste of the chicken.
Since my kitchen isn't equipped with a hot grill, I'm cooking the tsukune in the oven using a sheet tray brushed with a little oil, to prevent the chicken from burning.
The result is very delicious; the chicken retains its moisture and tenderness. Dipping the skewers in tare sauce is optional as they come out of the oven already filled with so much flavor.
You can serve these lovely skewers with a little rock salt and miso paste as sides, for a very traditional Japanese yakitori presentation. If you have leftover asparagus, try this quick brussels sprouts, kale and asparagus salad.
Print
Tsukune – Yakitori Style Ground Chicken Skewers
Tasty Japanese chicken meatballs on skewers are the best! Seasoned with ginger, garlic, sake and soy sauce and baked in the oven with sliced asparagus.
Prep Time:

15 minutes

Cook Time:

20 minutes

Total Time:

35 minutes

Yield:

8

people

1

x
Category:

Appetizer

Cuisine:

Japanese, Poultry
8

stalks asparagus (ends trimmed and cut into thirds)

2

cloves garlic (finely chopped)

1

thumb size ginger (peeled and finely chopped)

1

small onion (finely chopped)

2 tablespoons

vegetable oil

1

pound ground chicken

1 tablespoon

all purpose flour

1 tablespoon

sake

1 tablespoon

soy sauce

1/2 teaspoon

salt
For the sweet soy tare sauce:
1/4 cup

mirin

1 tablespoon

sake

1 tablespoon

granulated sugar

1/4 cup

soy sauce
Instructions
Preheat oven to 350ºF.
Cover cooking tray with aluminum foil and lightly brush with oil.
In a medium pan over medium/high heat, add oil, ginger, garlic and onions. Cook until onions are soft and transfer to a bowl. Let cool to room temperature.
When the onion mixture has cooled, add ground chicken, flour, sake, soy and salt to the bowl. Mix with your hands until well blended.
Spoon some ground chicken mixture and make a small ball in the palm of your hand. Thread it onto a skewer and add a couple of pieces of asparagus. Repeat until the skewer is full and lay it on the tray. You may need to reshape some of the chicken balls as they may fall off the skewer. Do it on the tray when they are lying down, it's easier that way. Repeat this step until all the mixture has been used.
Divide your tare sauce into two separate bowls. Use one bowl to brush the skewers on both sides.
Bake in the oven for 8 minutes. Take them out and brush one more time with tare sauce, turning them over. bake for an additional 10-12 minutes, until chicken is cooked through.
Serve with unused tare sauce, for dipping.
For the sweet soy tare sauce:
Put all the ingredients in a microwavable bowl and zap for 20 seconds, to melt the sugar. Stir and let cool to room temperature.
Notes
Yields about 8 skewers
An easy way to know where to trim off the woody ends of asparagus: Hold one stalk at a time with both hands (closer to the stem) and let it natural snap off.
Recipe Card powered by
Pickled Plum is a participant in the Amazon Services LLC Associates Program, an affiliate advertising program designed to provide a means for sites to earn advertising fees by advertising and linking to amazon.com.