Panko Breadcrumbs – パン粉
*This post may contain affiliate links. Read my disclaimer here.
Panko breadcrumbs are a wonderful way to add a crispy crust to deep fried foods and oven baked dishes. Learn how to make these popular Japanese bread flakes with this easy tutorial!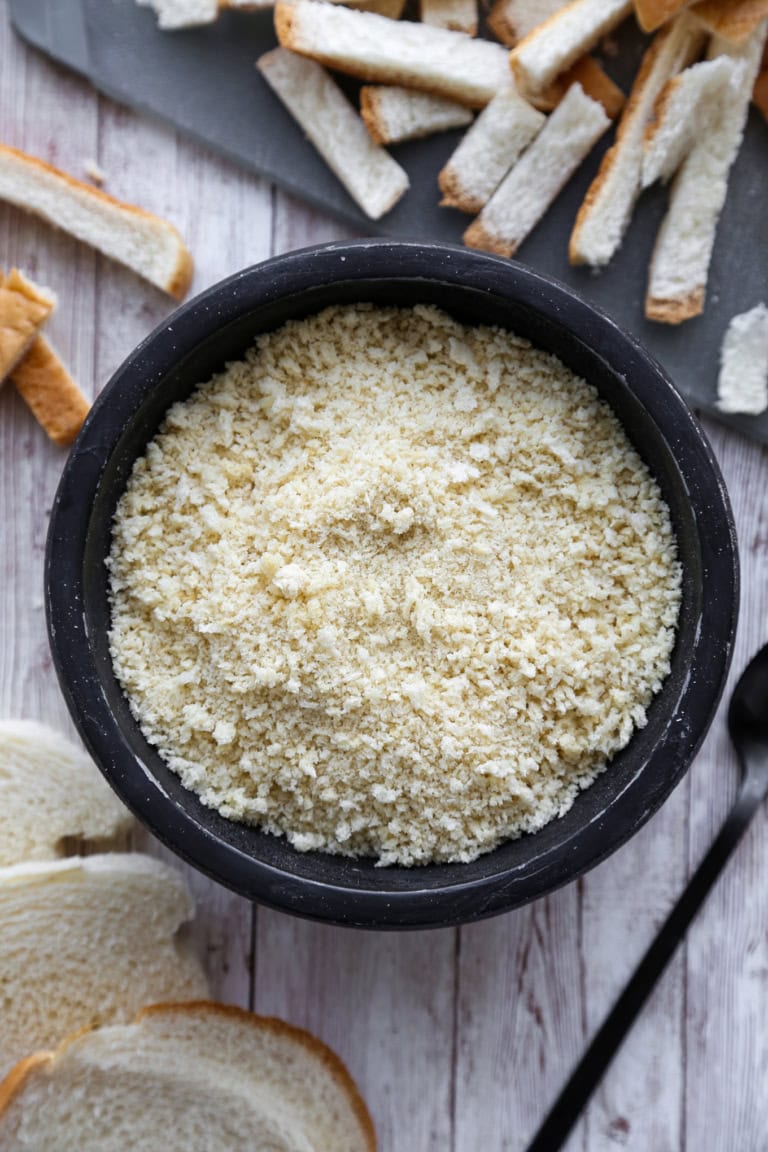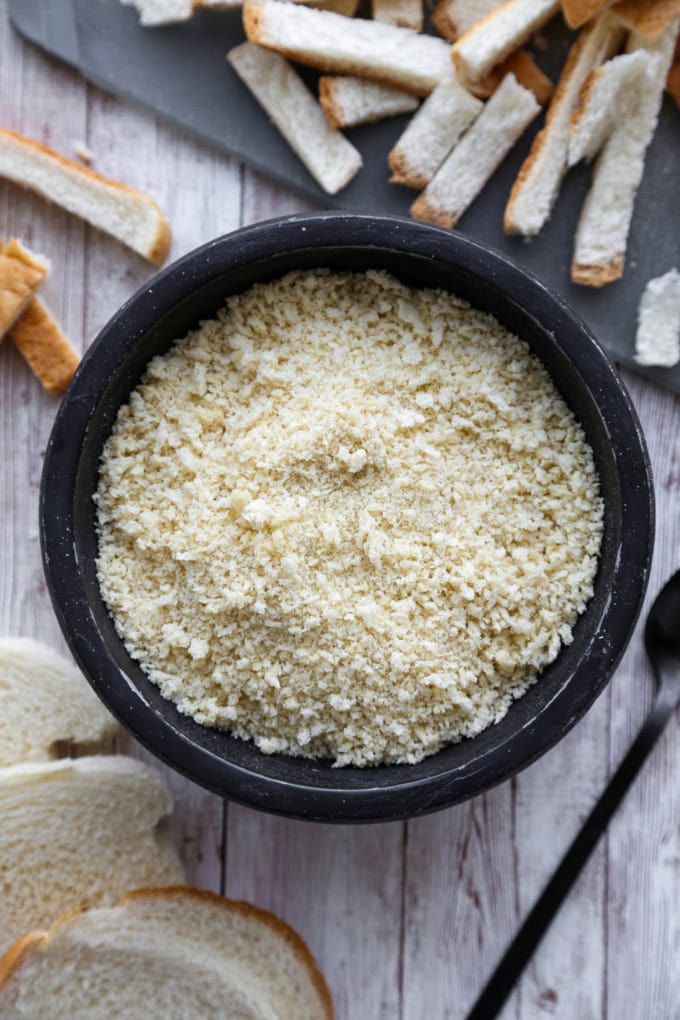 Panko Breadcrumbs vs Breadcrumbs – What's the Difference?
Traditional breadcrumbs are finer than panko breadcrumbs and are made using both the crust and the crumb (the inside part of the bread, not to be confused with 'crumbs'). They can also be made using different types of bread and can be seasoned with herbs.
Panko breadcrumbs are made with crustless white bread called shokupan (Japanese milk bread). Shokupan is thicker and fluffier than American sandwich bread, but since I couldn't find shokupan in my area, I used regular sandwich bread for this recipe, which works just as well (as you can see from my recipe below).
Panko breadcrumbs are more like flakes and are bigger than regular breadcrumbs. They are also drier than regular breadcrumbs, making them a better choice for deep frying since they absorb less oil and yield a crispier breading.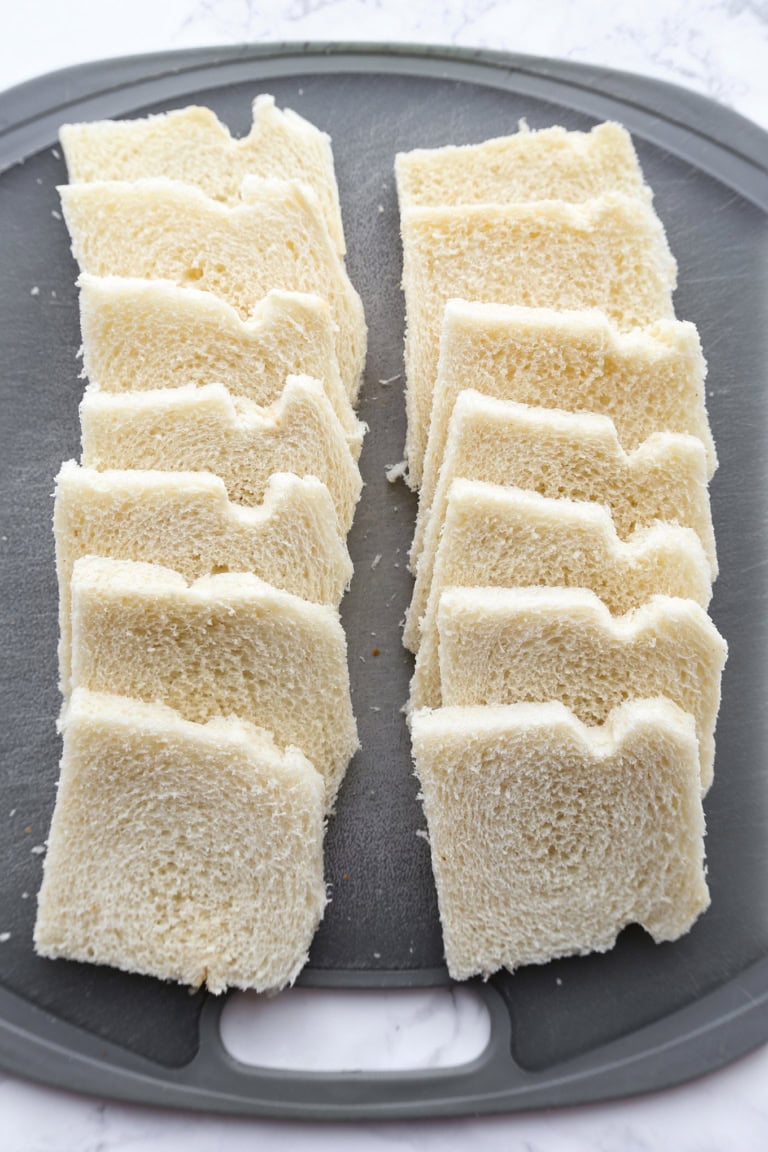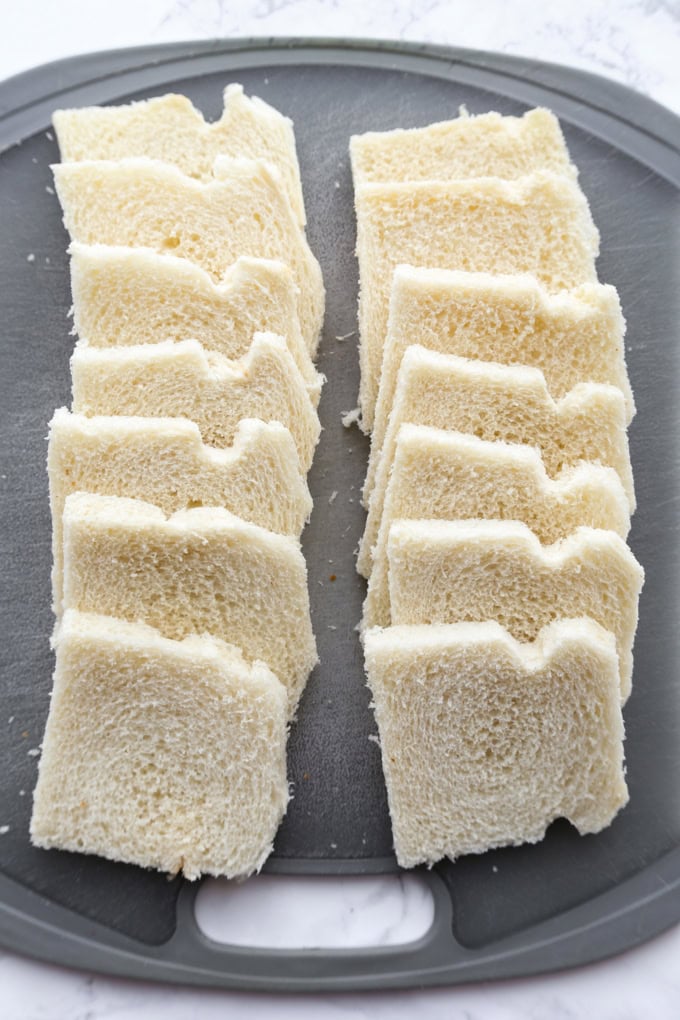 When Was Bread Introduced to Japan?
Bread was brought to Japan by the Portuguese in 1543 when a ship full of missionaries accidentally washed ashore on the island of Tanegashima, which is one of the Ōsumi islands belonging to the Kagoshima prefecture. The Portuguese missionaries eventually made their way to the port of Nagasaki in order to trade goods and guns.
In 1549, priest Francis Xavier arrived in Japan to found the first Christian mission. The Christian missionaries traveled all across Japan to spread their message and it was at that moment that bread was introduced to the Japanese population. But it wasn't until after the second world war, during the American occupation, that bread really became part of the Japanese diet. Since rice rations were extremely low, the American army introduced bread as a cheaper substitute to rice.
The bread sold at the time was too hard in texture for Japanese people to enjoy, so they went ahead and invented their own kind. They created a softer, lighter, and more moist version called Hokkaido milk bread, which is also know as shokupan.
What Does the Word Panko Mean?
Panko (パン粉) is a Japanese word derived from pan, which is Japanese for bread (adapted from the Portuguese word pão, which also means bread), and ko, which is spelled with a kanji character meaning "coating" or "powder".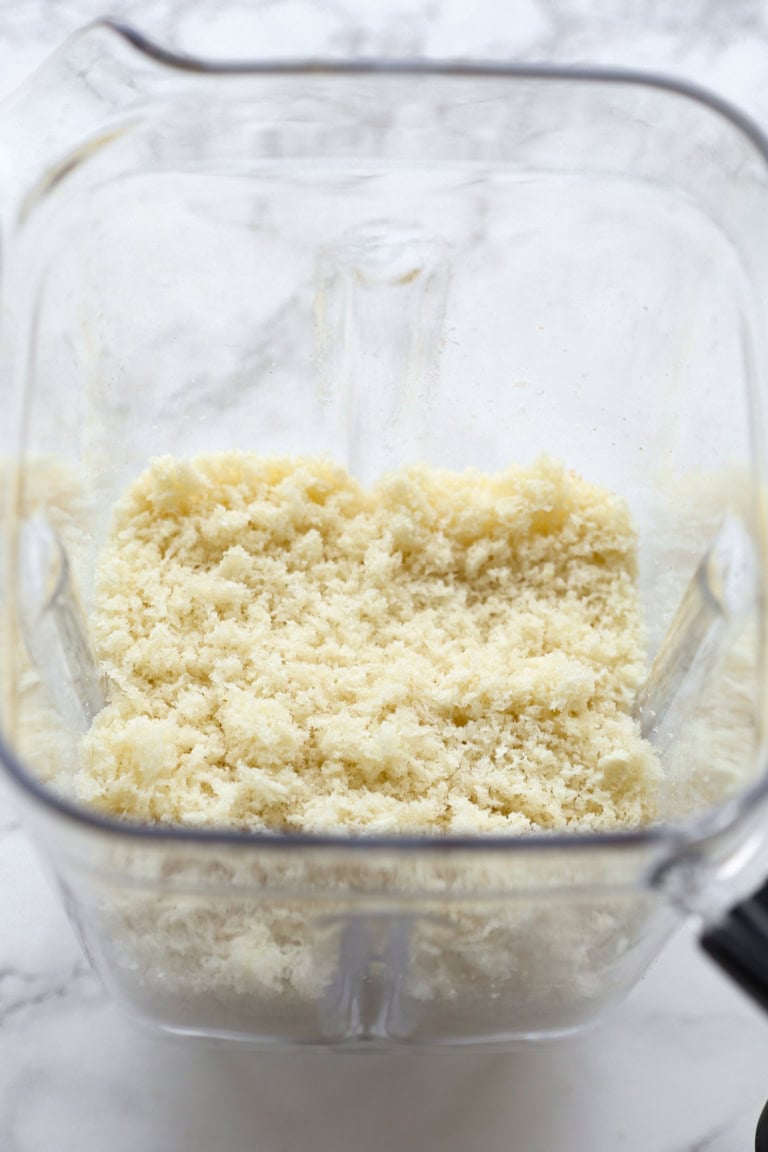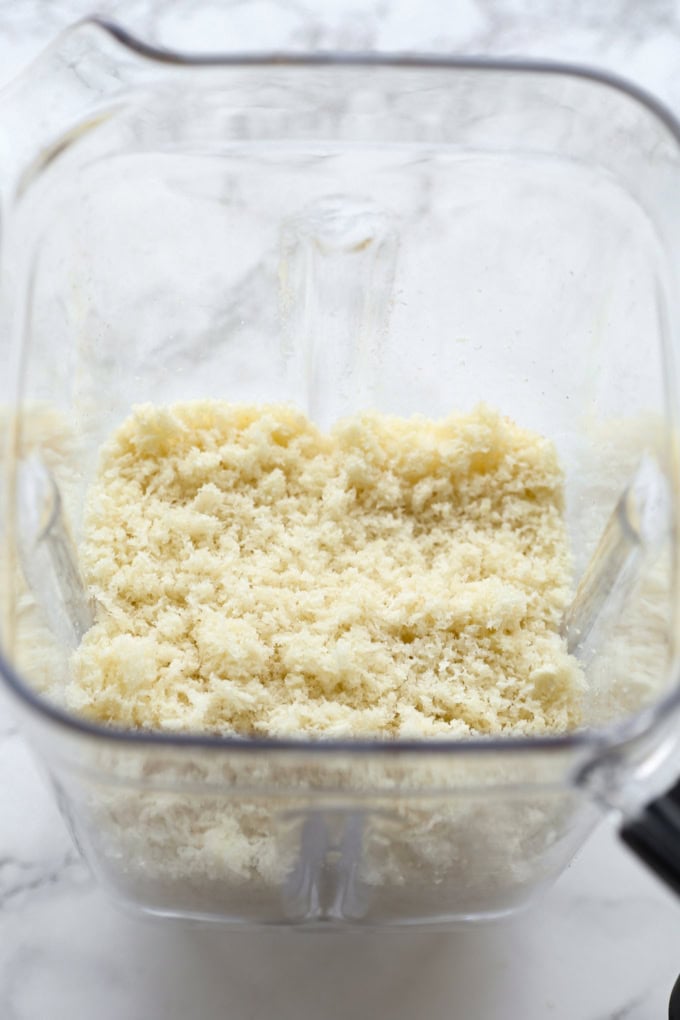 Homemade Panko Breadcrumbs
Making your own panko breadcrumbs is extremely easy! While commercially-made panko is made by baking the bread using electric current, the DIY version only requires an oven. It's a quick and easy process that takes no more than 20 minutes, total.
Kitchen Tools Needed
Blender, food processor, or grater
Parchment paper
Storage bag or container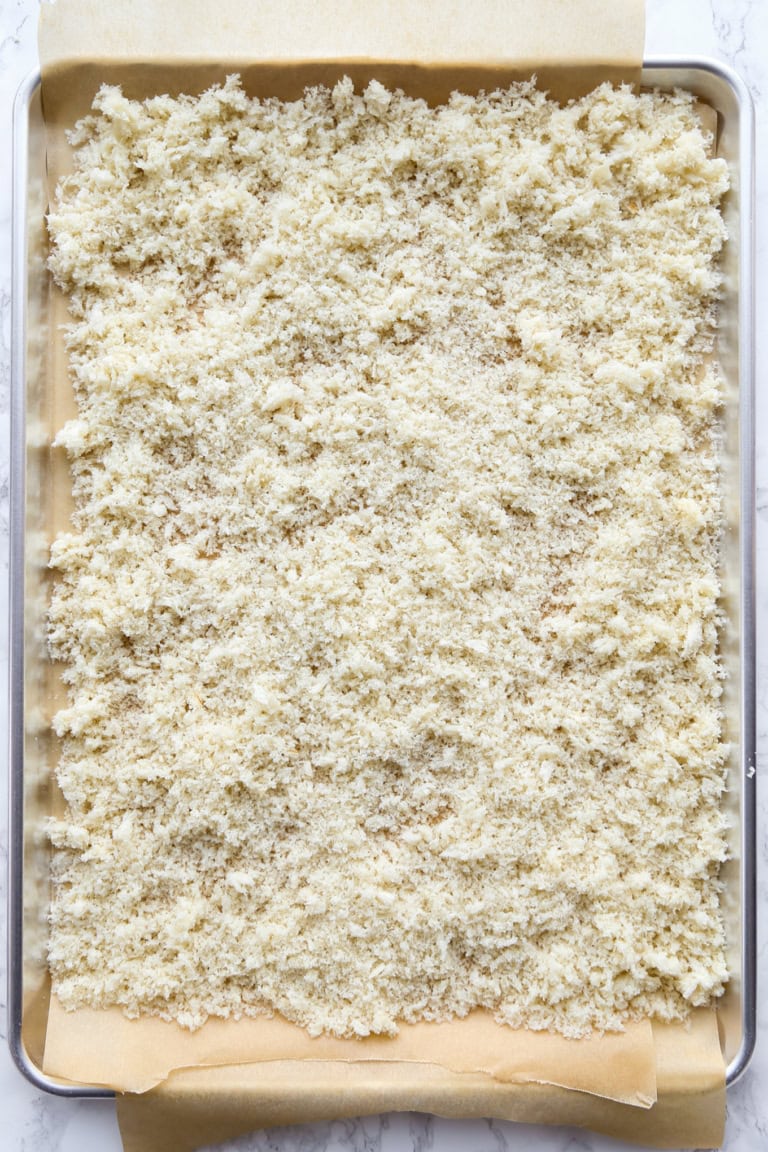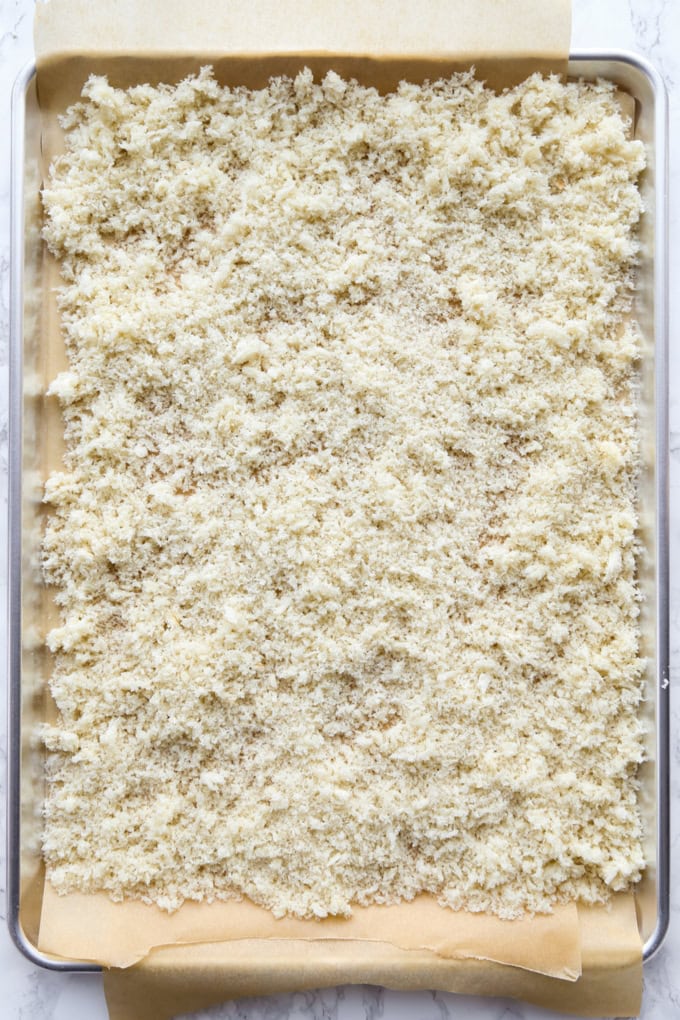 Ingredients for Panko Breadcrumbs
One loaf of white sandwich bread or Japanese bread (shokupan – 食パン)
One ingredient is all you need to make panko breadcrumbs! If you live in California or NYC, it's worth making the trip to a Japanese grocery store such as Nijiya Market, Sunrise Mart, or Mitsuwa, as they usually sell shokupan.
How to Make Panko Breadcrumbs
Preheat oven to 350ºF.
Cut off the crust of the bread as we will only be using the white part (called the 'crumb').
Place one third of the sandwich bread in a blender and briefly pulse, until the bread has turned into flakes. Repeat two more times until all the bread has been blended into flakes. If you don't have a blender, use a grater to grate each slice.
Cover a sheet pan with parchment paper and add the bread flakes on top. Spread them as much as you can to avoid clumping.
Place in the center rack and bake for 8-12 minutes. The flakes should be dry but not turning brown (they should remain white in color).
Store the panko breadcrumbs in a storage bag or airtight storage container.
It's best to keep the panko breadcrumbs in a cool dry place to prevent moisture from entering or mold from growing. If you live somewhere humid, it's probably best to keep them in the fridge. Panko will last for up to 3 months when properly stored.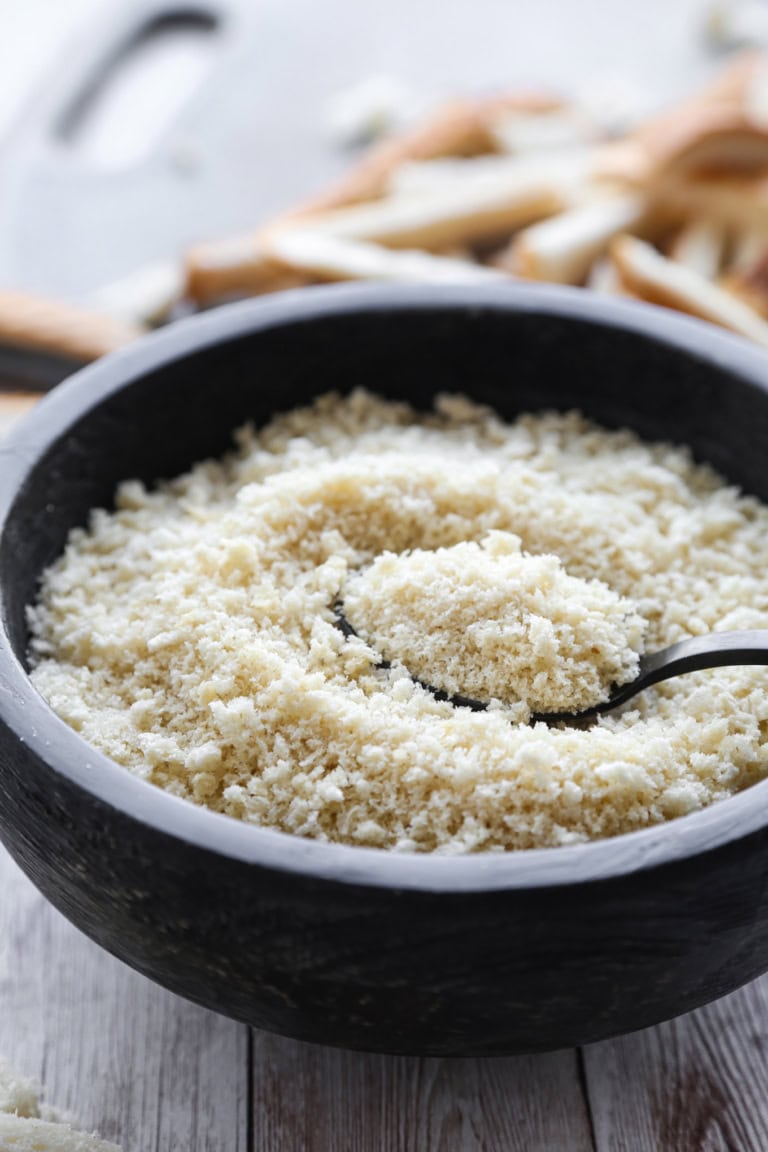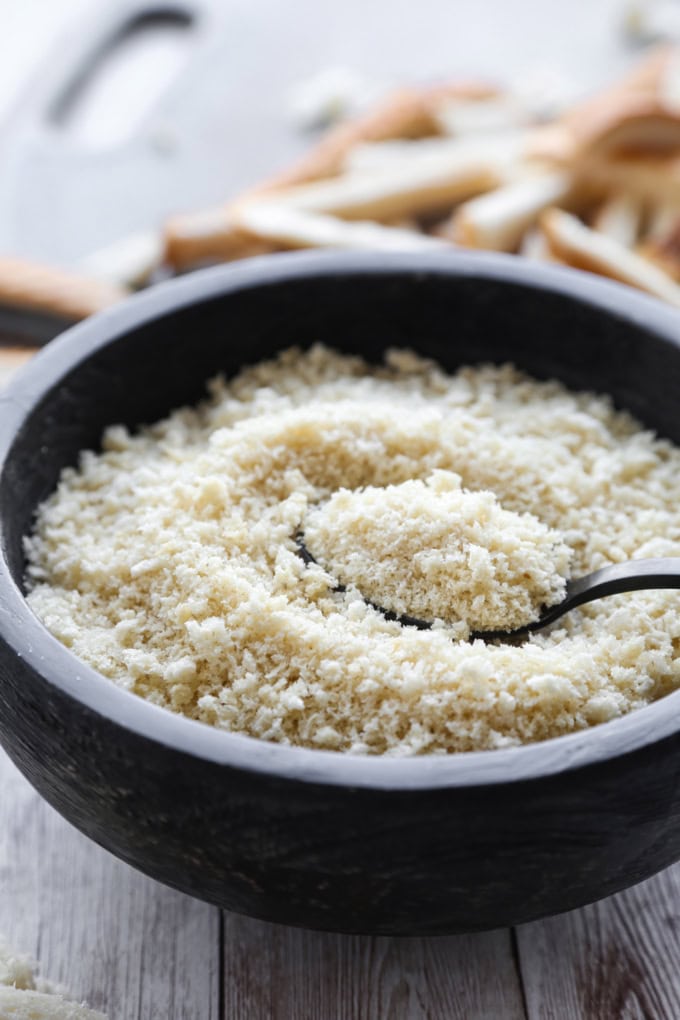 How to Use Panko Breadcrumbs (Best Ways to Cook with Them)
In Japan, panko breadcrumbs are mostly used for fried foods such as korokke (croquettes) and tonkatsu (breaded deep fried pork cutlets). But outside Japan it's a completely different story! As panko breadcrumbs are gaining popularity in the Western world, people are finding new and creative ways to use these little bread flakes.
Panko breadcrumbs can be used as breading for fried foods, as a binding agent for meatloaf or veggie burger patties, as a crispy topping to casseroles, or as a stuffing.
They also make really good baked breading!
Just toss the panko breadcrumbs in a little oil and coat your food with it. Bake at 450ºF for 30 minutes and what you will get is a super crispy coating, almost the same as if you used a deep-fryer!
What Can I Substitute for Panko Breadcrumbs?
There are a few ingredients you can use to replace panko breadcrumbs but don't except to get the same result, especially if you are planning to use it as a breading. Nothing yields a light and crispy breading like panko breadcrumbs so I suggest holding off on making tonkatsu or korokke if you can't get a hold of panko breadcrumbs.
However,  you can substitute panko breadcrumbs if you are planning to use them as a topping for a baked casserole, as a binding agent, or as a stuffing.
Some good substitutions are:
Plain breadcrumbs
Crushed melba toasts
Crushed plain crackers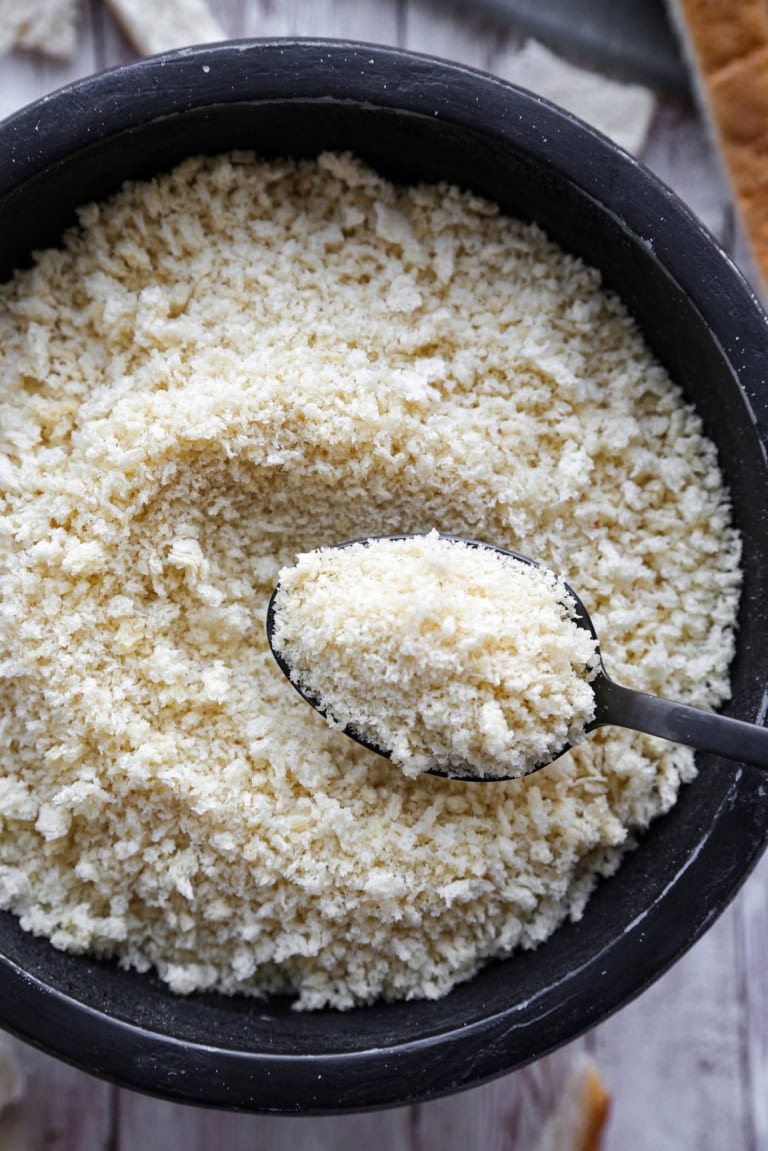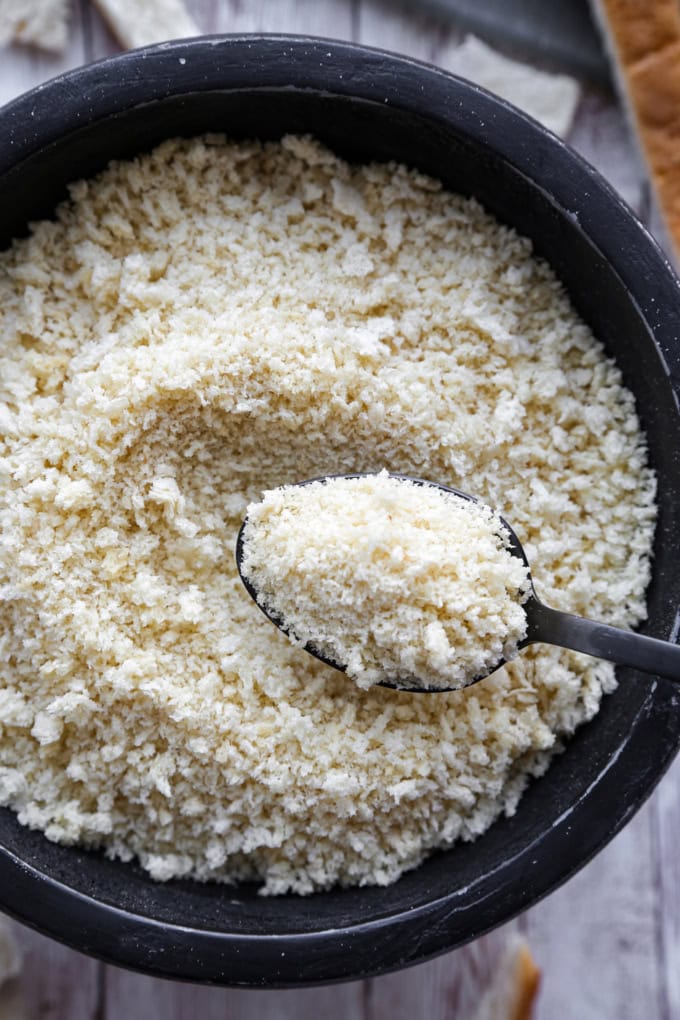 Did you like this Panko Breadcrumbs Recipe? Are there changes you made that you would like to share?
Print
Panko Breadcrumbs
Panko breadcrumbs are a wonderful way to add a crispy crust to deep fried foods and oven baked dishes. Learn how to make these popular Japanese bread flakes with this easy tutorial!
Author: Caroline Phelps
Prep Time:

5 minutes

Cook Time:

10 minutes

Total Time:

15

Yield:

6

1

x
Category:

Seasoning

Method:

Blender

Cuisine:

Japanese
1

  20-ounce loaf of white bread, crusts removed, or

one

loaf of Japanese shokupan
Instructions
Preheat oven to 350ºF (150ºC).

Put a few slices of bread in a food processor and pulse until the bread has turned to small flakes. Transfer the flakes onto a baking sheet lined with parchment paper. Repeat this step until all the bread has been used.

Place the baking tray in the center rack and bake for 8 -12 minutes, until the panko is dry and still white. If the flakes are still a little moist, turn the heat off and leave the panko in the oven until it dries up. 

Transfer panko to a storage bag or airtight storage container.
Notes
Keep the panko breadcrumbs in a cool dry place (refrigerate them if where you live is humid. They will keep for up to 3 months.
Recipe Card powered by
Pickled Plum is a participant in the Amazon Services LLC Associates Program, an affiliate advertising program designed to provide a means for sites to earn advertising fees by advertising and linking to amazon.com.