How do you cook quinoa?
*This post may contain affiliate links. Read my disclaimer here.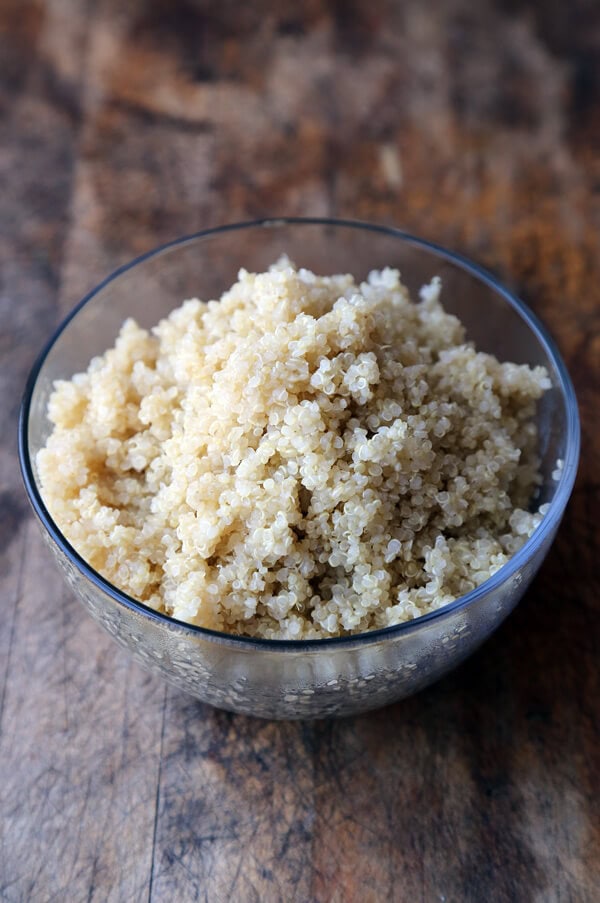 How do you cook quinoa?
Quinoa is a strange beast. Even though it seems like a grain, it is actually a seed. Unassuming in appearance in its raw form, once cooked you will see a tiny spiral (the germ) that separates and curls around the quinoa seed. It boasts superfood qualities: high in protein, iron, fiber and magnesium. And it goes with everything (quinoa with roasted vegetables, yum!)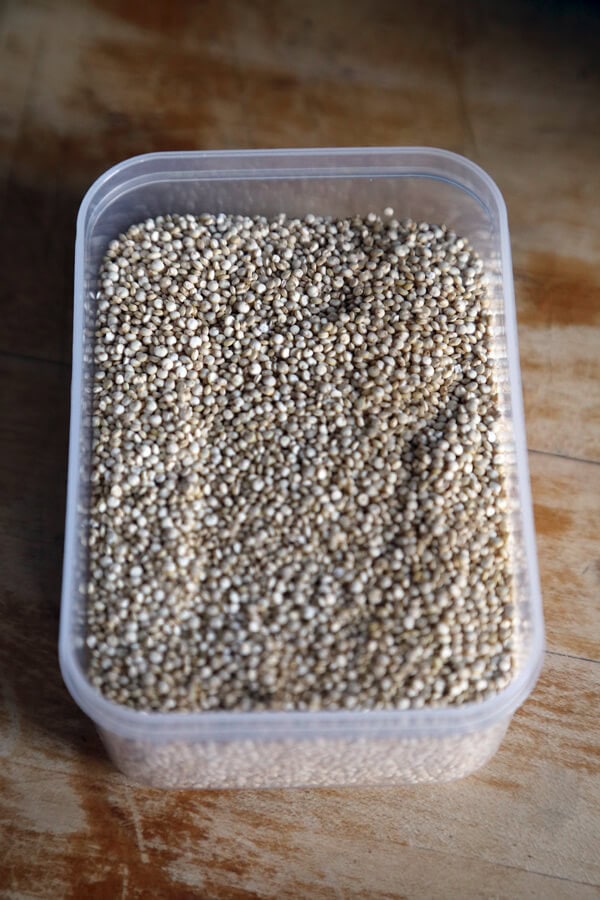 Unwashed quinoa [KEEN-wah] can be a little bitter right out of the bag, so a vigorous rinse with water in a fine mesh strainer before cooking is a good idea. The rinse gets rid of the outer coating (called saponin) and removes any bitter or soapy flavors that might have been on board with the raw seed.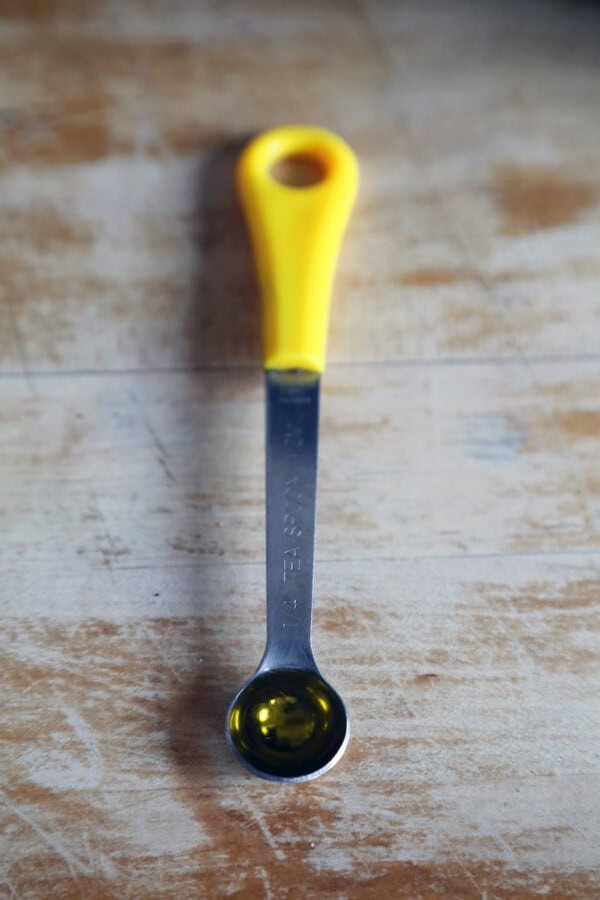 So how do you cook quinoa? The general rule of thumb on how to cook quinoa is 2 cups water to 1 cup uncooked quinoa. 1 cup uncooked quinoa will usually yield about 3 cups cooked. And what's so cool is that it is versatile: you don't have to use water when cooking. Chicken or vegetable stock will add a punch of flavor to the mix. Want to get fancy? Add some rosemary or basil to the cooking pot.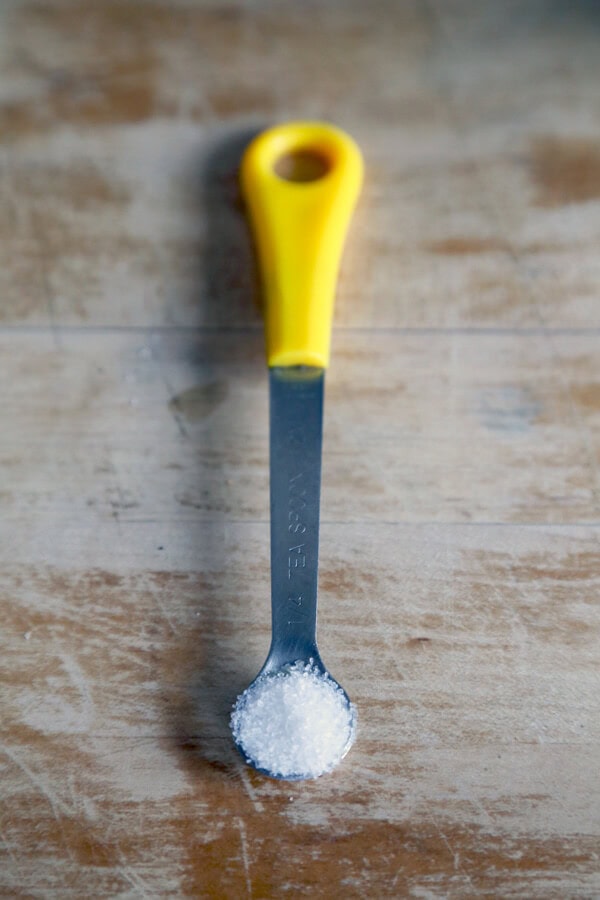 How do you cook quinoa? It's simple!
Ingredients:
1 cup quinoa
2 cups water (or stock)
A dash of salt
Steps:
Rinse quinoa thoroughly in a fine mesh strainer, rubbing and swishing for about a minute and a half.
Drain and place quinoa in a small saucepan
Add the liquid and salt and bring to a boil
Lower heat, cover and simmer for 15 minutes
After 15 minutes, remove the pot from the burner and let stand for 5-10 minutes. There shouldn't be any liquid at the bottom, and it shouldn't be clumpy
Fluff with a fork, drizzle with olive oil, season with salt and pepper
For those who wish to cook quinoa in a rice cooker, follow the instructions on your machine – but the same measurements used in the stovetop preparation should do the trick.
*How do you cook quinoa Optional Step: After rinsing, but before adding the water, toast the rinsed quinoa for about a minute in a pan with a little olive oil to add a toasted, nutty flavor element.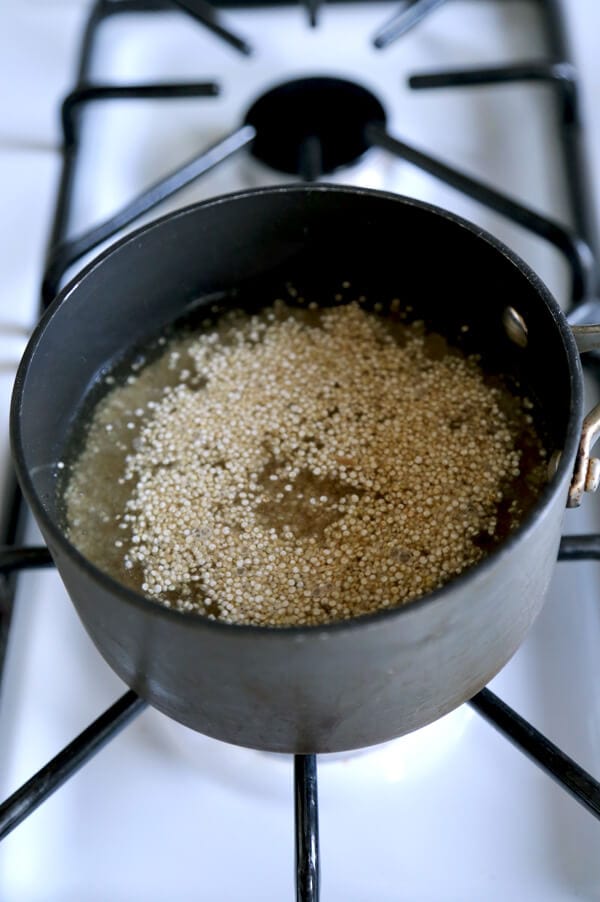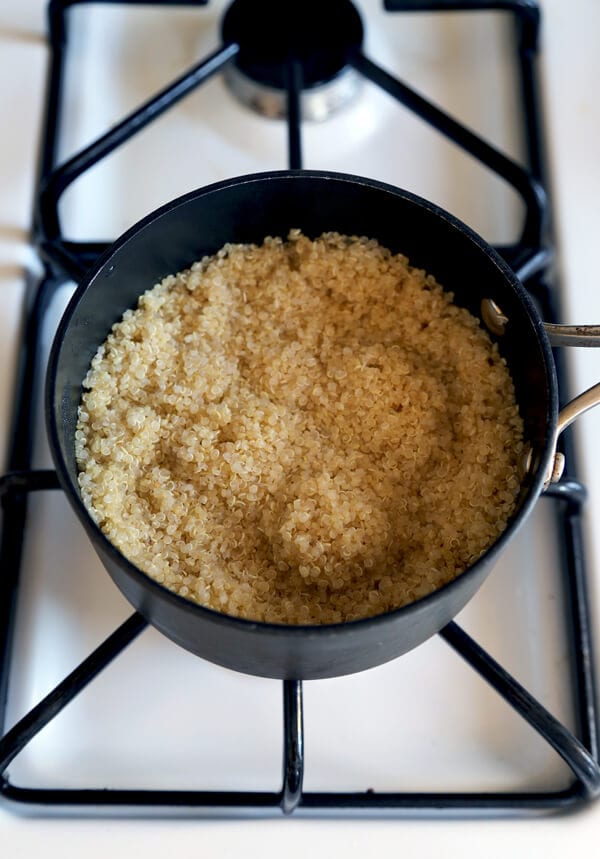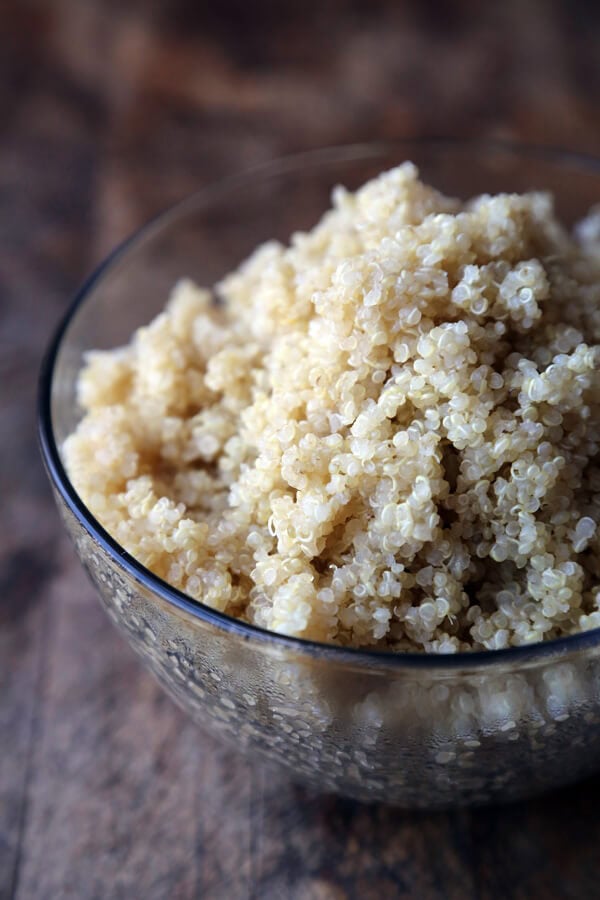 Pickled Plum is a participant in the Amazon Services LLC Associates Program, an affiliate advertising program designed to provide a means for sites to earn advertising fees by advertising and linking to amazon.com.