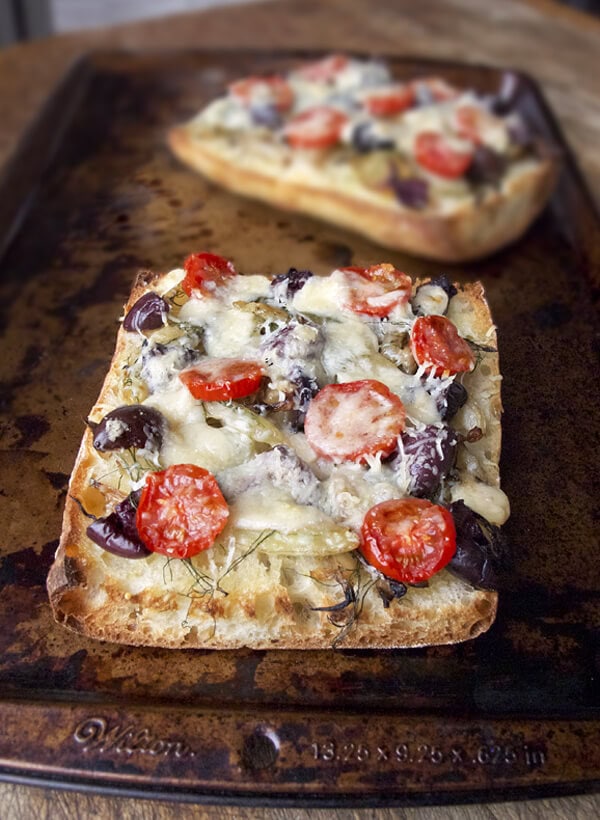 Fennel and black olive ciabatta pizza
Last week my cousin from Japan was here for a visit so I had very limited time in the kitchen. We walked around Manhattan, saw the Empire State building, went on an evening cruise and shopped 'til we dropped. It almost felt like I too was on a mini vacation: I got to see and do things I normally wouldn't as a transplanted New Yorker living here. So when it was time for her to leave, I was a little sad to see her go.. Thankfully, we are planning a trip to Tokyo and Fukuoka this coming spring so it won't be too long until we see each other again. There's nothing more beautiful and romantic than taking a stroll through the streets of Japan when the cherry blossom trees are in full bloom!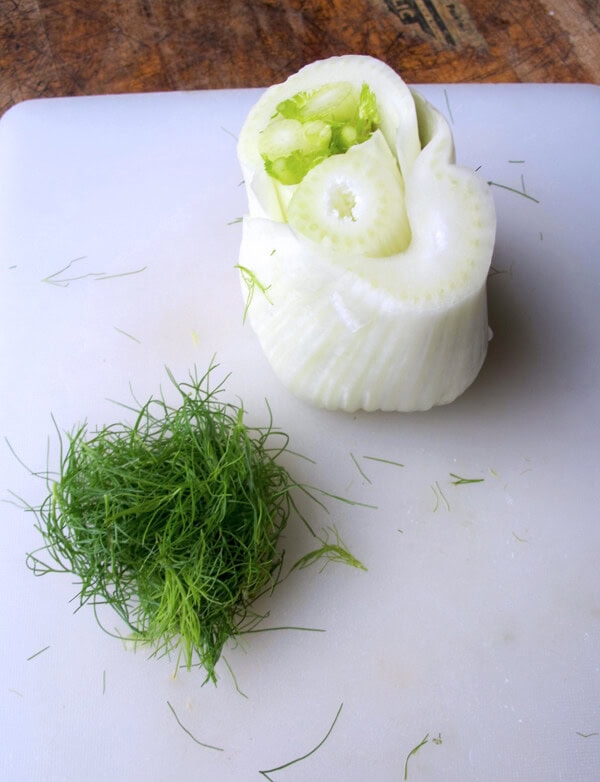 When there aren't family members visiting, my week begins with making a list of recipe ideas over breakfast and several cups of coffee. This helps me keep track of how many recipes I publish and how many ingredients as well as steps are needed to shoot them. If a recipe is too complicated, I work on ways to simplify it while always keeping the cost of food affordable.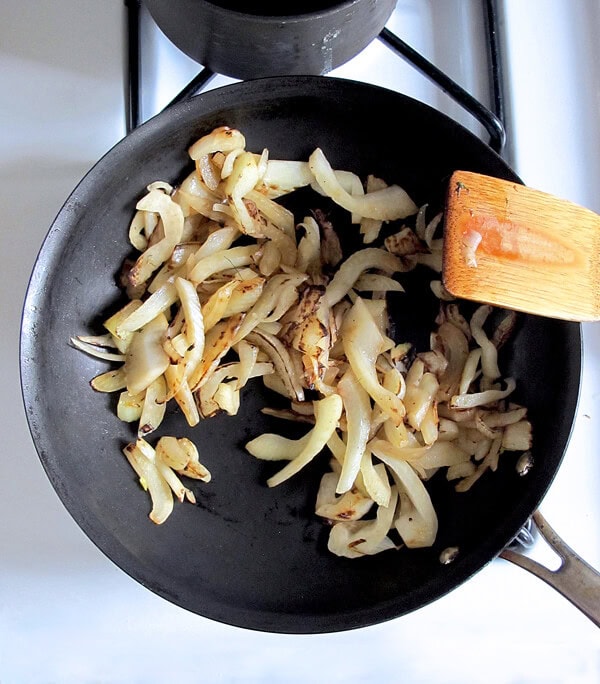 The entire process is as much about creativity as it is technical. Going back to basics can be a challenge when the pressure to publish unique recipes for the blog's success is ever present. But I'm always more than happy to put aside my scientific experiments whenever something I wasn't planning to publish comes out tasting better than I ever expected. Such as this fennel and black olive ciabatta pizza: rustic to the core and so tasty!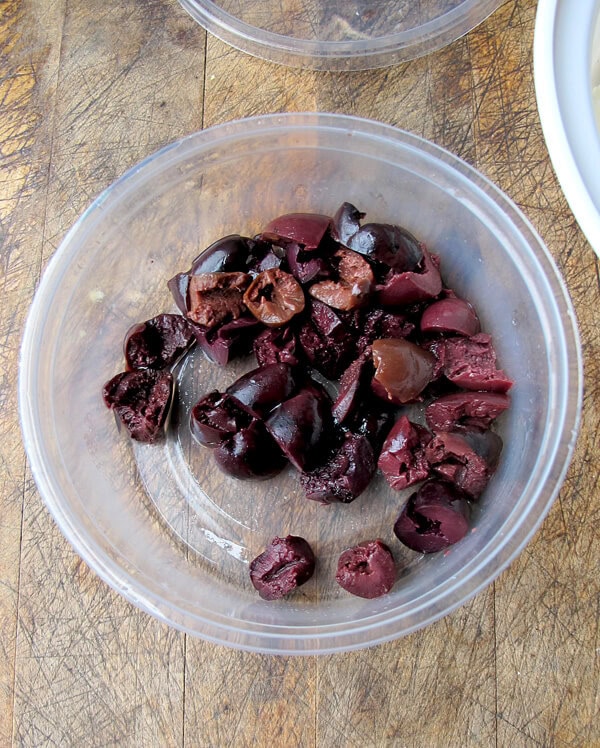 My original reaction to making a ciabatta pizza was meh.. But my tired body wasn't in the mood to whip up something elaborate that day. Throwing a few ingredients over a piece of bread, well.. You can't go wrong with that and it's pretty lazy cooking, so that's how it came about. When I took the toasted pieces out of the oven and realized I'd hit the jackpot, you can imagine how happy I was. The combination of sweet cherry tomatoes, meaty fennel topped with savory parmesan and salty black olives is nothing short of superb. Classic Italian flavors that don't need any adjusting.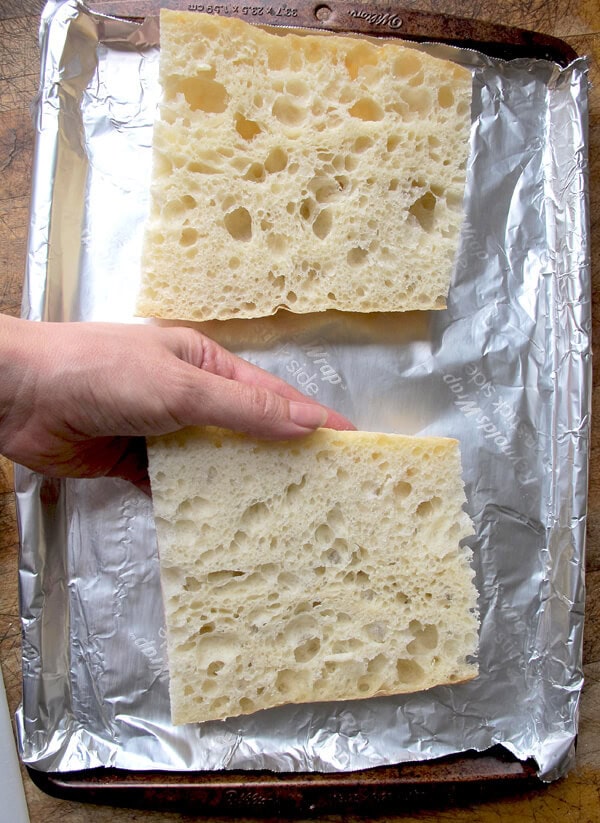 Getting good bread is also important. Not too long ago, I discovered that our grocery store sells some of the freshest bread I've tasted early in the morning. If I get there before 10 I'm golden. The ciabatta loaf I bought for this fennel and black olive pizza came airy and fragrant. Love at first whiff! Always seek out the freshest ingredients when you are making simple food and let them shine in their natural state. A lot of restaurants have adopted this style lately and are reaping the rewards with lines of supporters standing outside their doors. Sometimes the simplest food is the best food!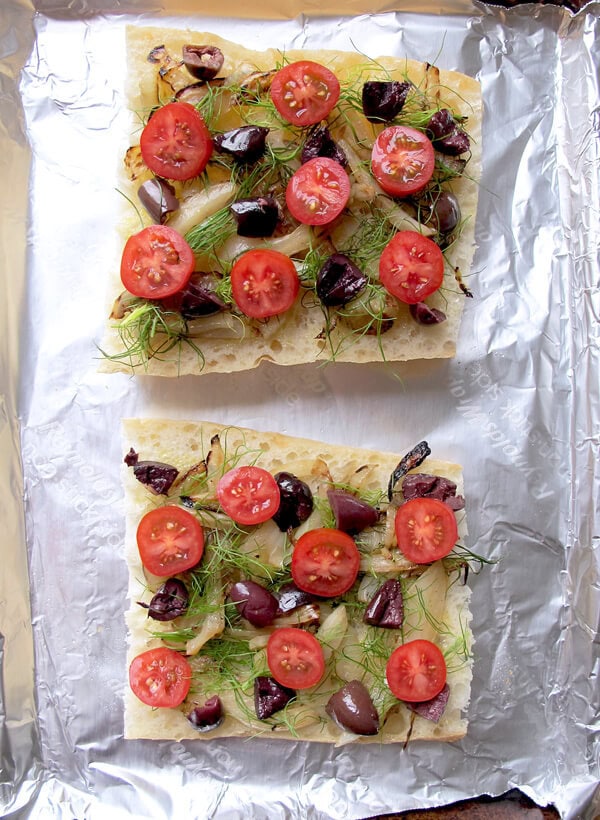 Serve the pizzas with a side of marinated zucchini slices and quick sauteed calamari with celery and you'll have a gorgeous (and healthy) dinner your family is guaranteed to love.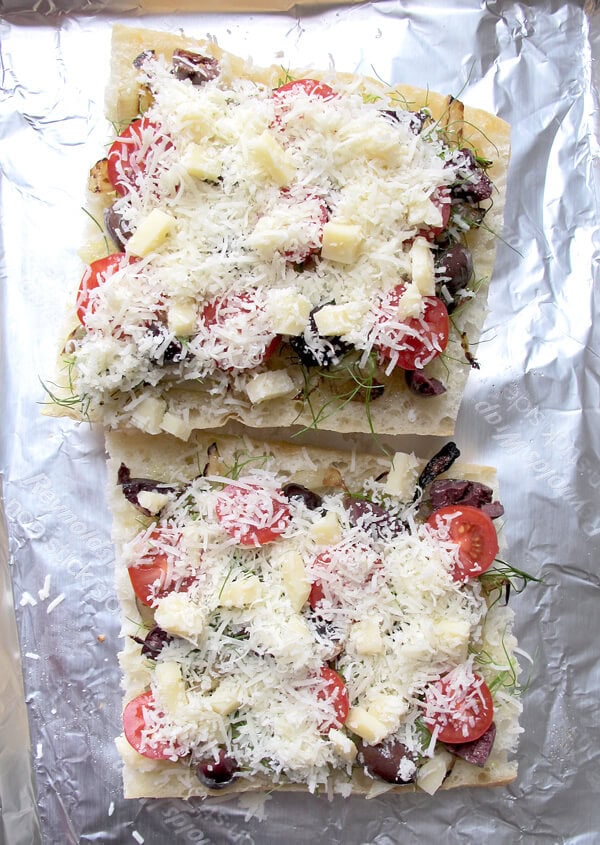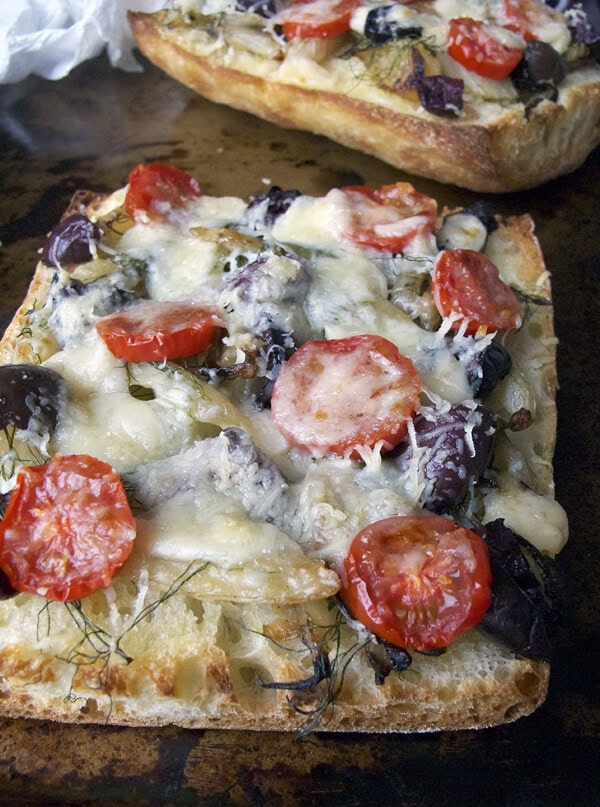 Print
Fennel, olives and parmesan ciabatta pizzas
Prep Time:

15 minutes

Cook Time:

15 minutes

Total Time:

30 minutes

Yield:

2

pizzas

1

x
1

small ciabatta loaf

1 cup

freshly grated parmesan cheese

1 tablespoons

extra virgin olive oil

1

bulb fennel (stalks trimmed (keep the fronds) and cut into slices.)

6

kalamata olives (pitted and halved)

4

cherry tomatoes (sliced)
extra virgin olive oil (for brushing)
Instructions
Preheat oven to 350º
Slice ciabatta bread in half lengthwise.
In a pan over high heat add olive oil. When the oil is hot, add fennel slices and cook for about 8 minutes, until fennel is slightly charred. Transfer to a bowl, add fronds and let cool to room temperature.
Brush the bread with a little extra-virgin olive oil and begin building your pizza.
Start by adding a layer of fennel slices and fronds.
Continue with olives and tomatoes and finish by topping with parmesan.
Cook for 10 minutes then broil for 4-5 minutes, until the cheese is bubbly and a little golden. Serve warm.
Nutrition
Calories:

519

Saturated Fat:

14
Recipe Card powered by