Best and easiest chicken recipes that require little effort in the kitchen so you can enjoy plenty of time in the sun!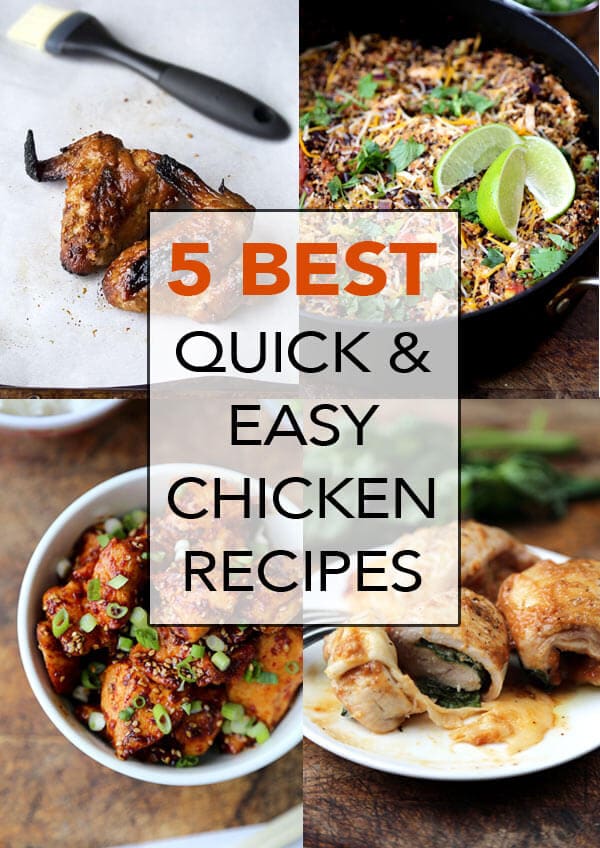 Sunny days, weekends at the cottage, kids at home – summer is a time to enjoy with friends and family and be active outside instead of inside. Here are five best quick and easy chicken recipes you can whip up in less than 30 minutes that still pack plenty of flavor! Best enjoyed with a fresh ginger Moscow mule 😉
1. Korean Sticky Chicken – Smoky, sweet and savory chicken pieces ready in 12 minutes! Cooking Korean food has never been so easy!
2. One Pot Chicken Quinoa Enchilada – Healthy, slightly cheesy with bursts of tart lime and spicy enchilada sauce. This one pot recipe takes about 20 minutes to make and will make the entire family smile (no one will realize they are eating super healthy quinoa!)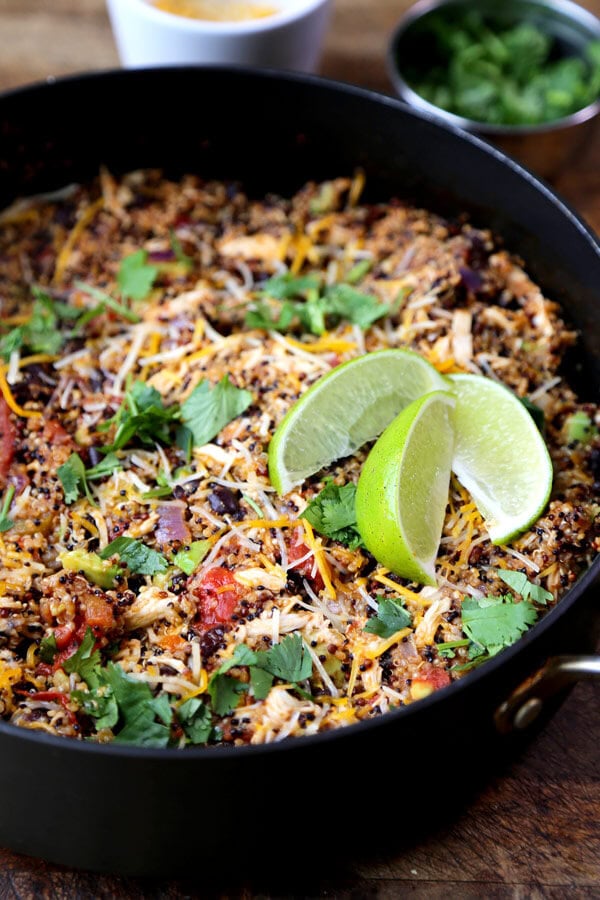 3. Baked Parmesan Chicken Rolls with Miso Sauce – 25 minutes to make from start to finish and what you end up with are healthy pieces of chicken rolled with fresh basil leaves, parmesan cheese and white miso paste. Get ready for an umami bomb!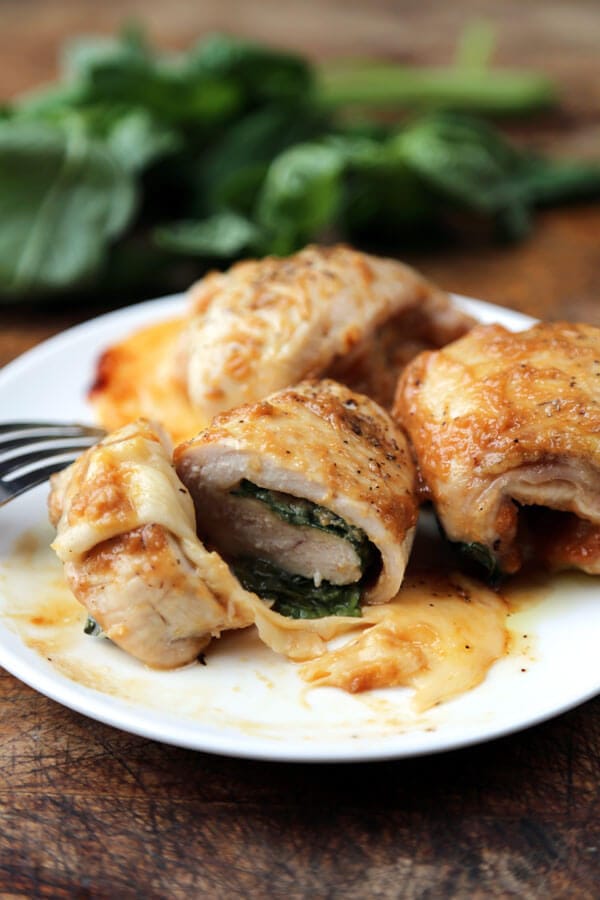 4. Baked Korean Chicken Wings – Marinating is such an effortless technique to infuse lots of flavor into proteins. These wings are marinated in a mix of honey, soy sauce, ginger, garlic, gochujang and brown sugar and are baked instead of deep fried. The result is just as delicious and so much healthier!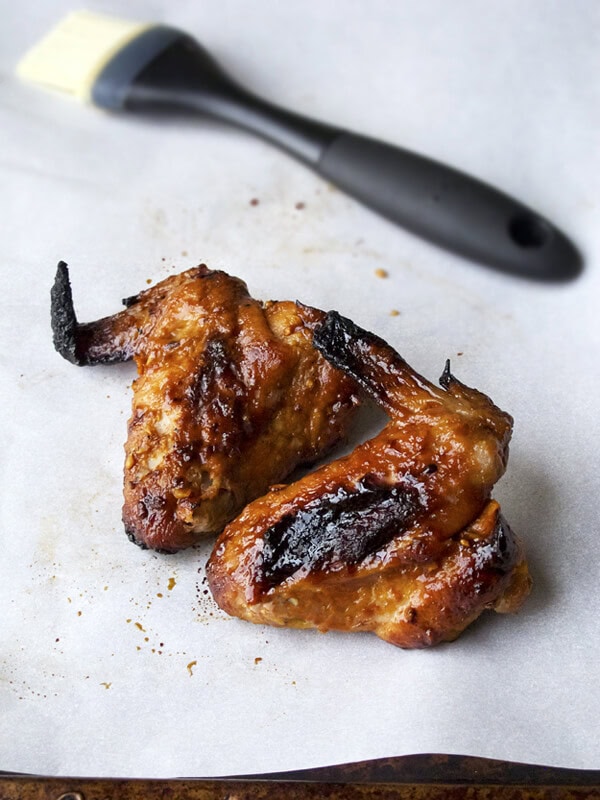 5. Lemon Chicken Salad – This could very well be my favorite summer chicken salad. Not only does it only require six ingredients, it only takes five minutes to prep! The combination of broiled rosemary chicken with segmented lemons is more flavor than you could ever expect from such a simple salad!