16 Healthy Labor Day Recipes
*This post may contain affiliate links. Read my disclaimer here.
We have entered prime summer, friends! Here are 16 Healthy Labor Day Recipes to bring to your sun-soaked beach cookout or epic backyard BBQ!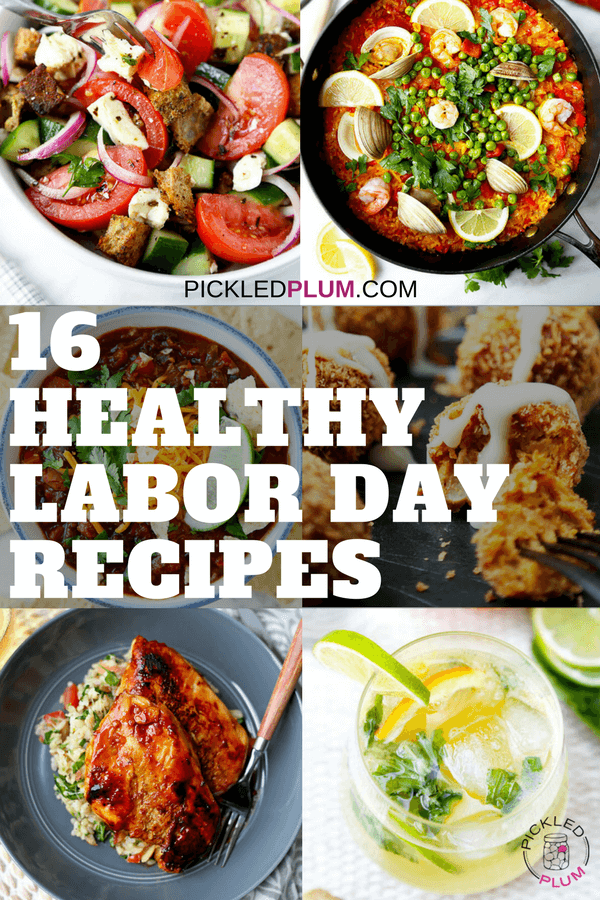 16 Healthy Labor Day Recipes
While the weather sure doesn't feel like it, the summer is drawing to a close. But, don't be sad – it ain't over yet friends! We're smack dab in the middle of the best stretch of summer right now. If you're not on vacation yourself, your boss probably is (so let's hear it for the 6-hour workday!). Spend some time savoring the slower pace that the August heat seems to dictate. Get those toes in the grass – or the sand – or at least some open-toed shoes.
I love any excuse to eat and relax with friends – and Labor Day is prime cookout territory. The last thing you should do in preparation for your end-of-summer feast is stress about what to bring to the BBQ. That's my job. I've included a few healthier ideas that still manage to pack mega-flavor. It'll be back-to-school time soon enough. So soak up those summer rays with your family and your besties – and eat like champs, of course! Here are 16 healthier recipes to enjoy at your Labor Day cookout!
Salads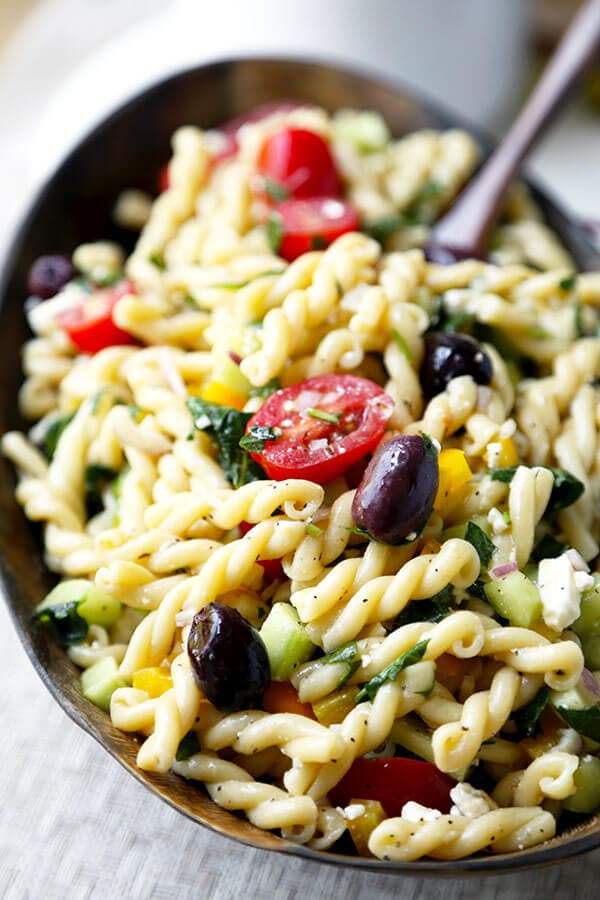 All the colors of summer. All the flavors of a clean, bright, savory Greek salad. What's not to love?! Pasta will travel well to the cookout and won't wilt like a traditional salad in the summer heat. Yay! GET THE RECIPE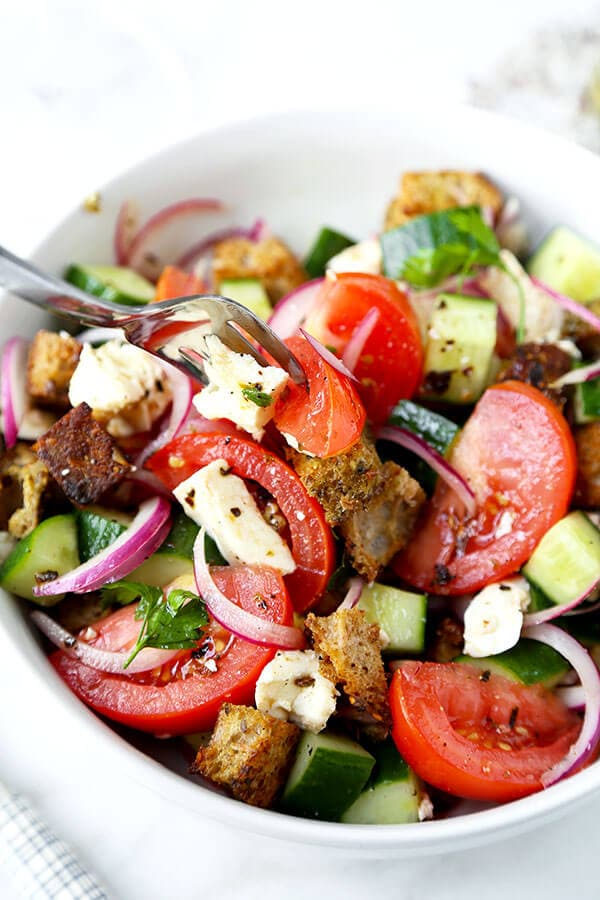 This colorful summer salad is deceptive. It is so easy to make that you might just think the taste will be one-note. However, something magical happens when you mix fresh tomatoes, cucumbers, red onion and mozzarella with croutons. So, get ready for the magic! GET THE RECIPE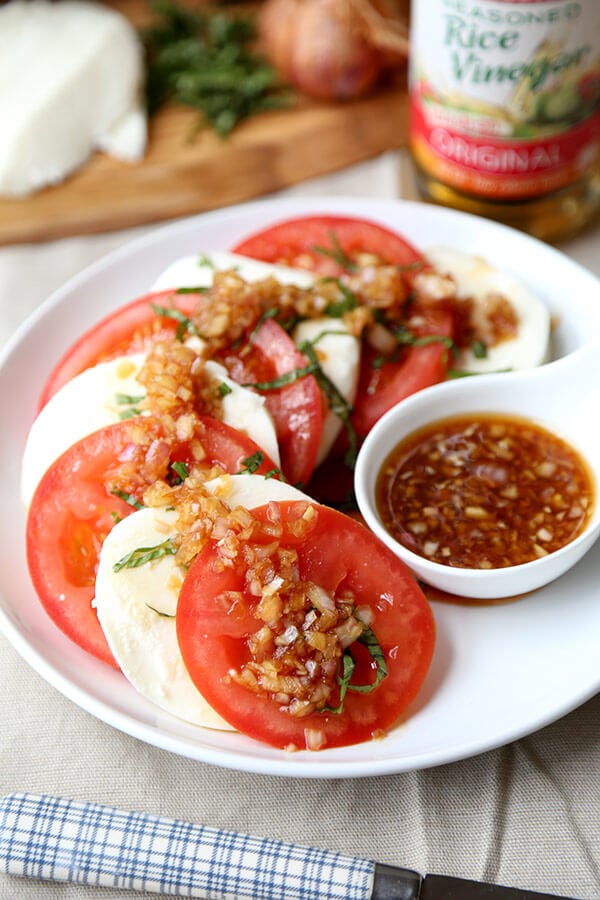 An Italian classic, augmented by Japanese flavors. Aside from impeccably fresh ingredients, the real secret is the Japanese shallot dressing. A little sweet, a little salty – and all good! GET THE RECIPE
This is one of those recipes that reminds me of summers spent with my mother, visiting relatives in Japan. A time when every taste was new and exciting. Well, this classic creamy and umami cookout side dish isn't new – but it may end up being more popular than the burgers! GET THE RECIPE
Mains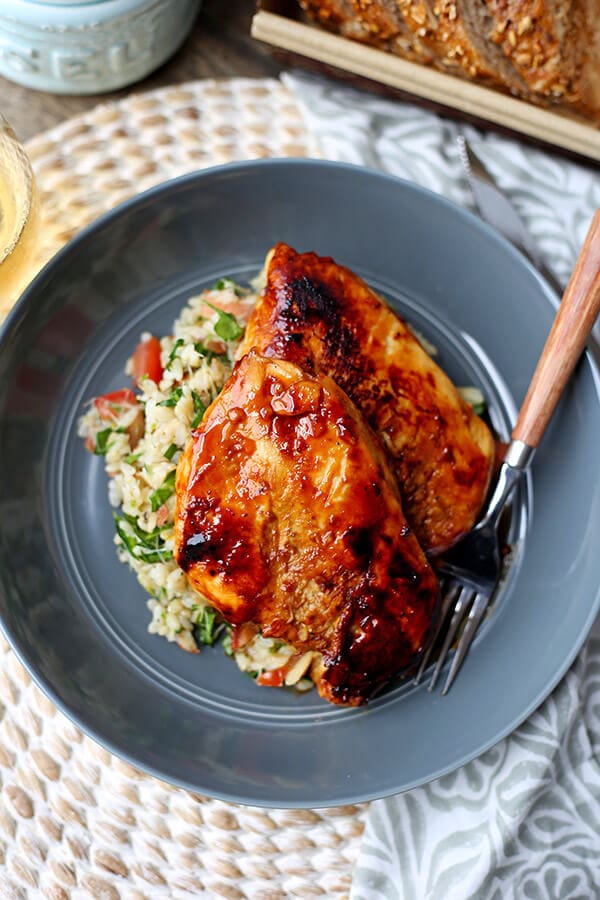 Get your chicken breasts marinating ahead of time in this sweet and brigh sauce. Then later in the day, toss them on the grill and voilà! Done. A very low maintenance bit of YUM at your backyard soirée! GET THE RECIPE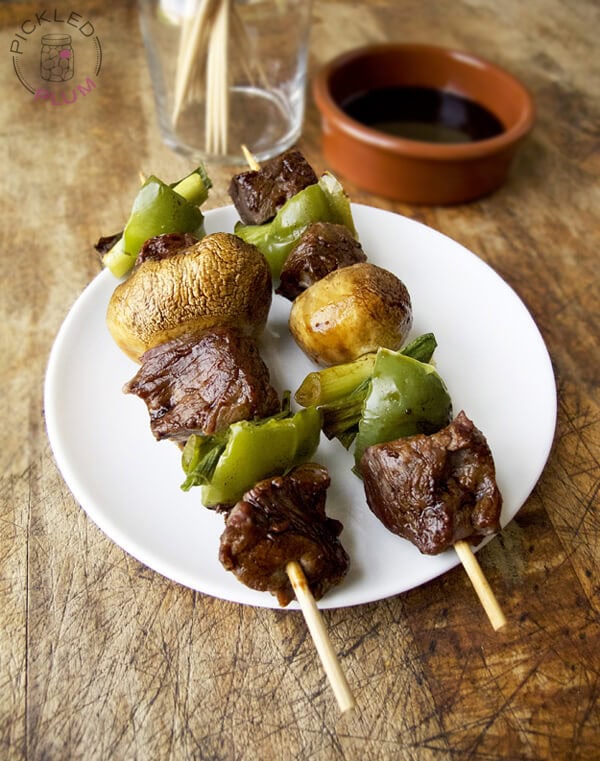 Where my carnivores at!? This grilled Japanese treat is for you! Hearty beef and veggie skewers are never a bad thing when grilling out. The soy, sake and mirin tare (marinade) is simple to make – yet tastes like you employed a difficult and time consuming kitchen alchemy. Shhh… Our secret! GET THE RECIPE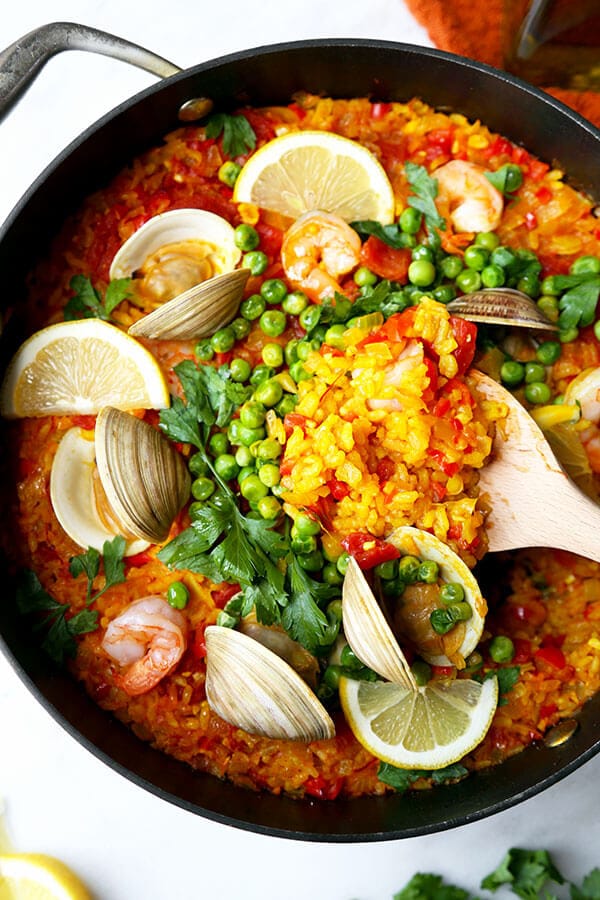 Oceanic and smoky flavors dominate this Spanish classic. Your guests don't need to know how easy it was to whip up this impressive looking seafood loaded rice dish. But do yourself a favor – spend a few bucks on good saffron. I promise – once your guests dig in, and the oohs and mmmmms start, you'll be glad you did! GET THE RECIPE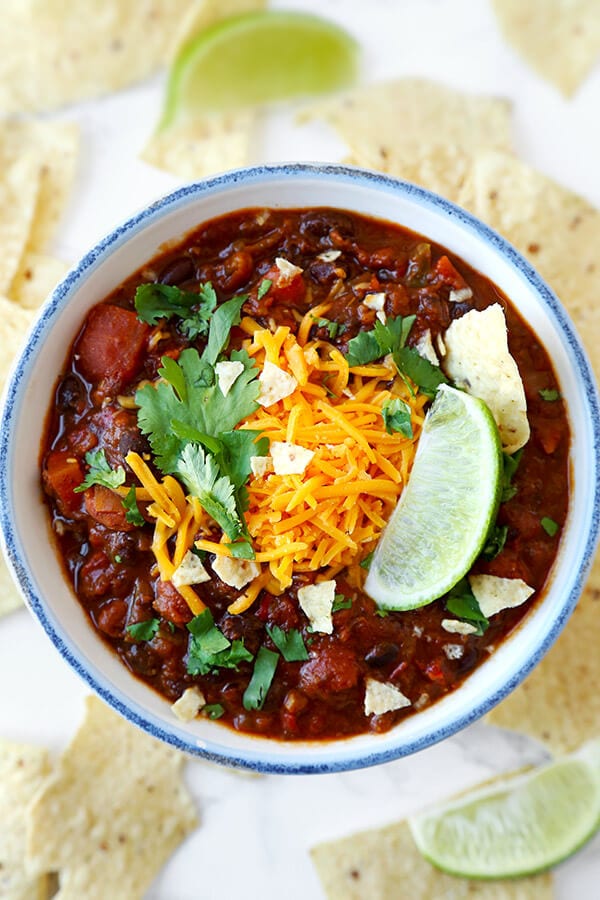 You will not miss the meat with this thick and hearty vegetarian chili. Packed with veggies and two types of beans, your guests at the Labor Day bash don't need to know how healthy it is. The empty bowls will tell the tale of it's deliciousness though! GET THE RECIPE
Desserts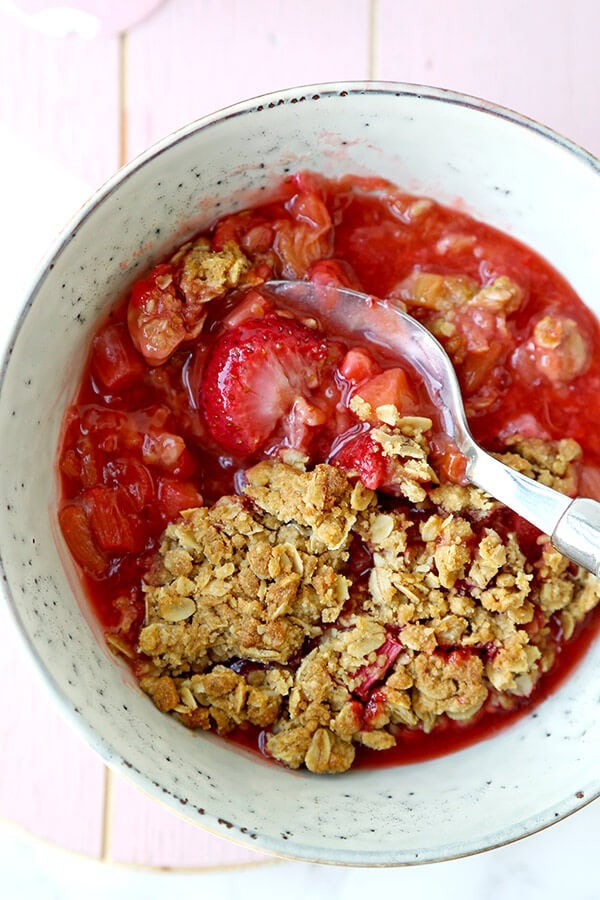 Rhubarb and strawberries are a classic pairing in spring and summer desserts for a good reason. They're absolutely stunning together! Tart and sweet has never tasted so good as it does covered in decadent crumble. I use less butter and sugar in this recipe, but you'd never know that. Mega-delicious! Warning: one serving may not be enough. GET THE RECIPE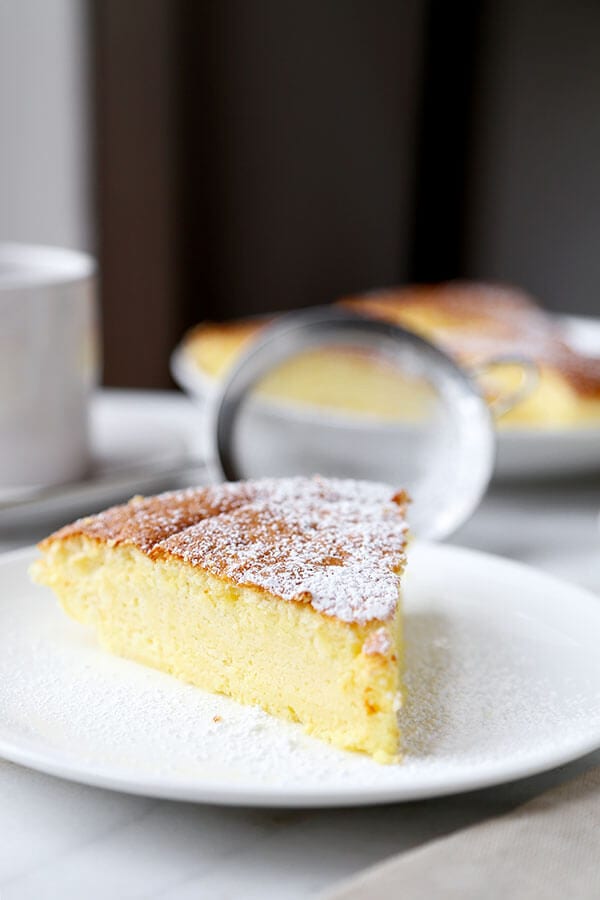 If summer had it's own seasonal cheesecake, it would be this light and fluffy Japanese version. Way less dense than the New York version, this is still a hedonistic dessert. It just won't weigh your guests down. You may want to make two (or three). They never last long at my place! GET THE RECIPE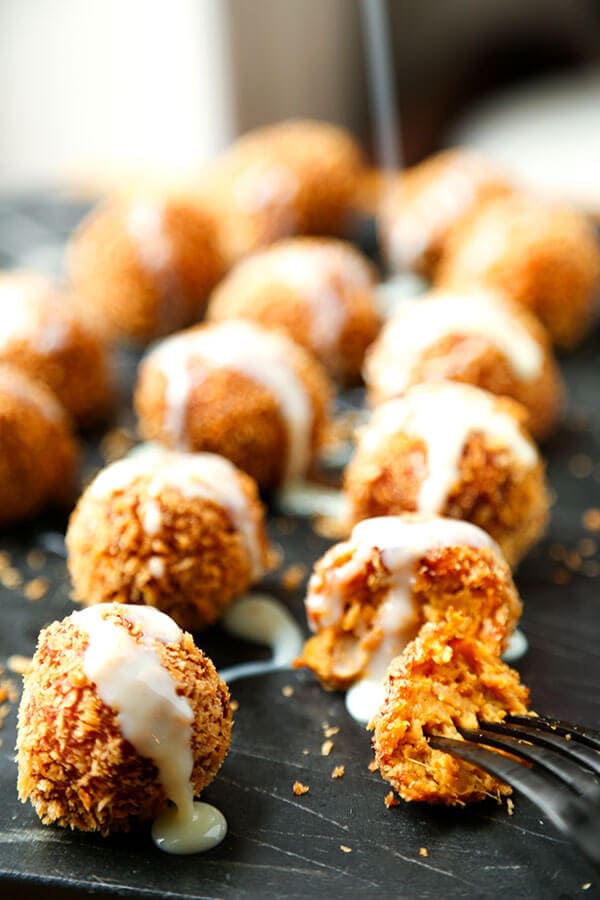 Sweet potatoes? YES!! I'll never forget the shock on Ben's face when he took a bite of one of these crispy root-veggie loaded croquettes drizzled with condensed milk. After a sip of coffee to wash it down, he said, "Tastes like Vietnamese-coffee-flavored donut holes." He then proceeded to devour half the tray in one go. A victory in my book! GET THE RECIPE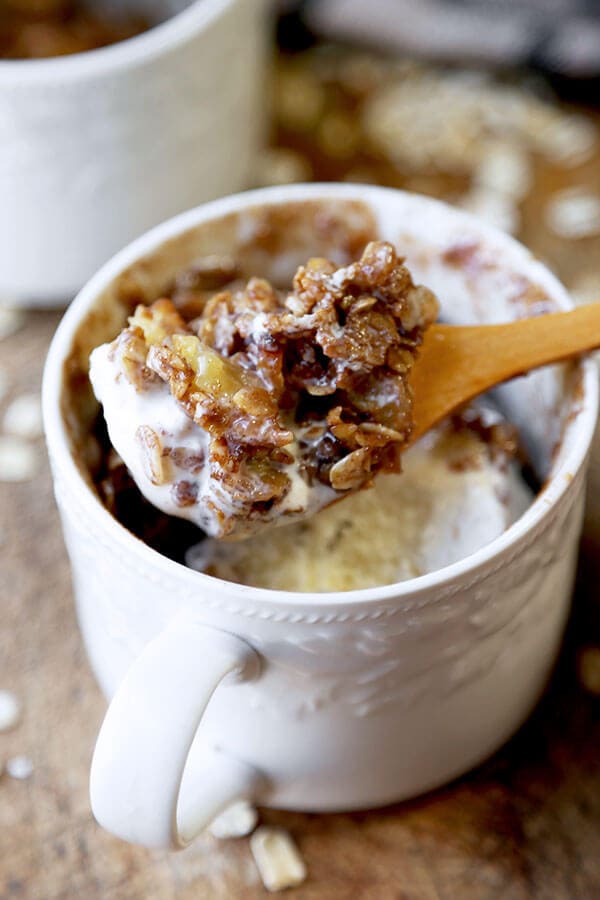 Not a great baker, but still want to come correct with the desserts at your Labor Day bash? No problem at all! Head to the microwave. (Yes, I'm serious.) Sweet and tart apple crumble topped with ice cream is an all-pro dessert. New achievement level: unlocked. GET THE RECIPE
Drinks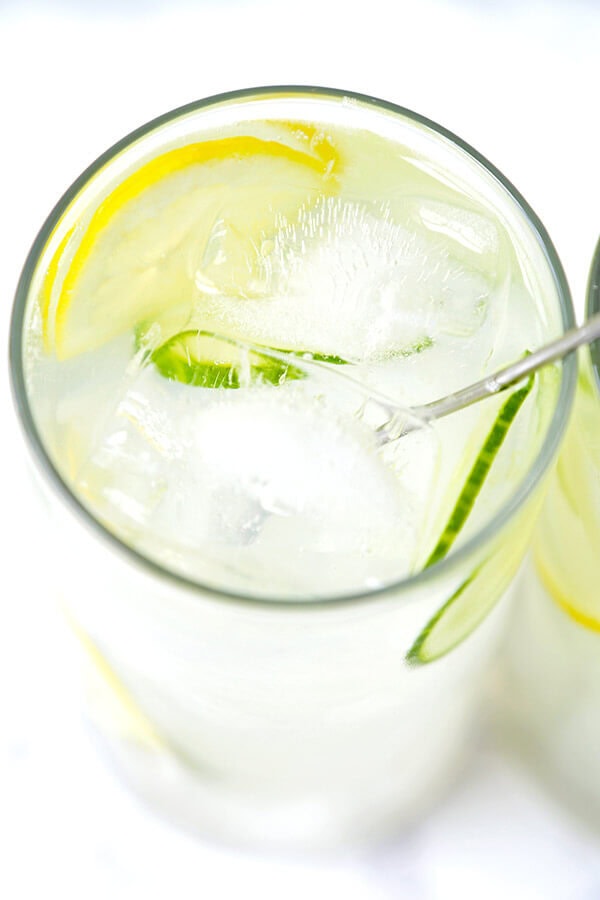 This fizzy vodka cocktail sports a tangy freshness from both lemonade and cooling cucumber slices. Great on a rooftop, great in a hammock on the beach, great in the backyard, or…. Oh – just great! GET THE RECIPE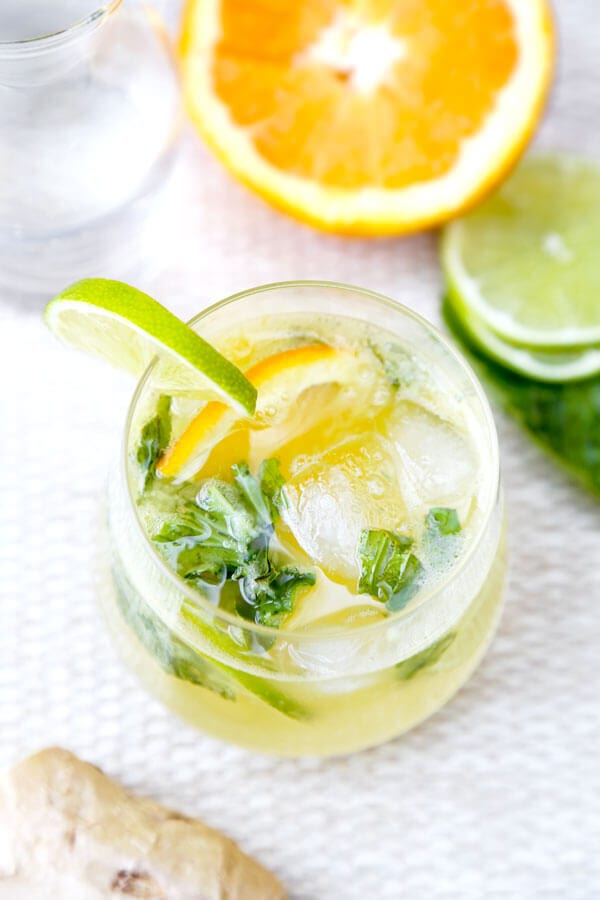 A hint of throat-burning ginger mixes with verdant basil and tart lime juice in this Moscow Mule recipe. It's easy to see why this fresh, quenching classic cocktail has stood the test of time. Careful – these go down EASY! GET THE RECIPE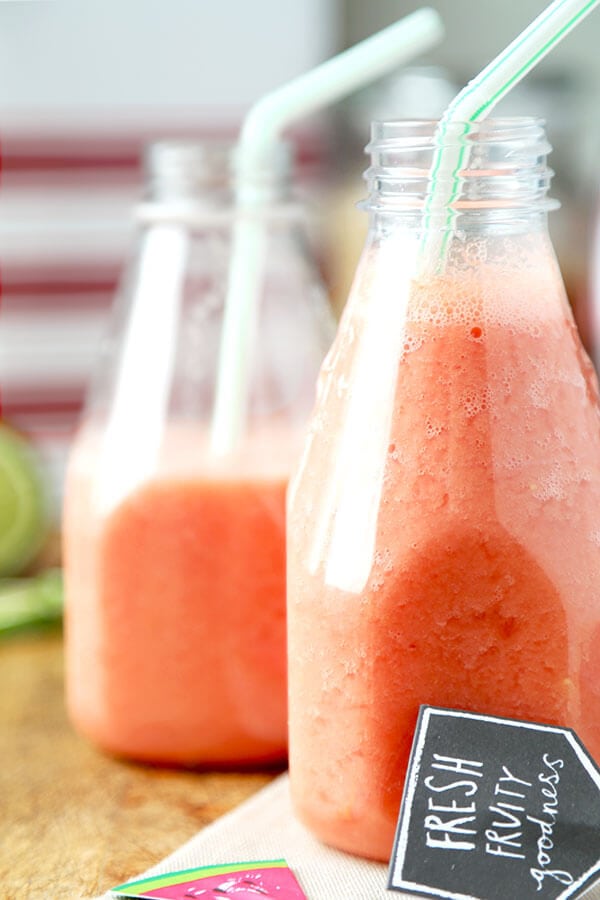 You'll probably be catching some rays at the Labor Day BBQ. Re-hydrate with this fruity flavor bomb! It's light, invigorating and a little tart. Btw… This would probably taste amazing with a splash of rum or vodka. Just sayin'. GET THE RECIPE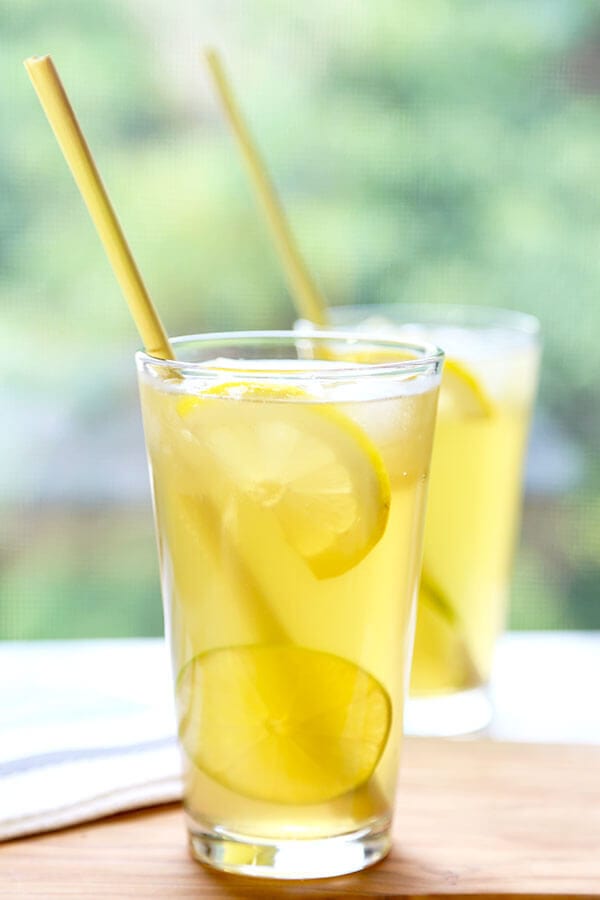 The weather on Labor Day weekend is usually reminiscent of Southeast Asian weather. Hot + humid for sure. Here's an iced tea recipe that has the floral, citrusy and almost spicy undertones you might get in a refreshing Southeast Asian elixir. No airline miles required though! Enjoy it in the backyard or the park with family and friends. Happy Labor Day! GET THE RECIPE
Pickled Plum is a participant in the Amazon Services LLC Associates Program, an affiliate advertising program designed to provide a means for sites to earn advertising fees by advertising and linking to amazon.com.