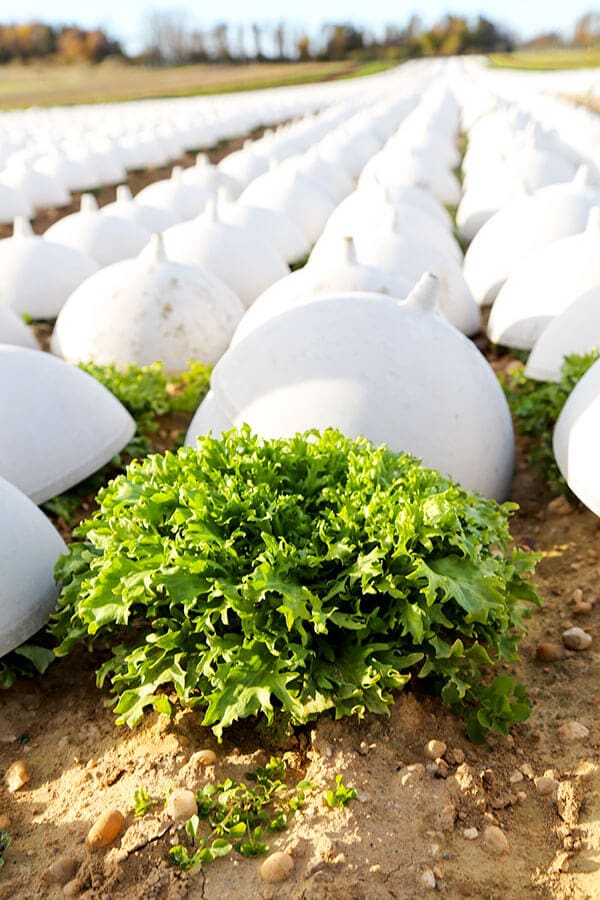 My Visit To Satur Farms – A Lesson In Growing Organic Vegetables
Last Saturday I had the privilege to visit Satur Farms in Long Island. You may know their products from seeing them on the shelves at Whole Foods or beautifully laid on a plate at Le Pain Quotidien. As part of the New York State Grown & Certified program, owners Eberhard Müller and his wife Paulette Satur invited five bloggers over for a homemade brunch followed by a private tour of the farm. This is to raise awareness of the program and to let people know that a new label will be appearing on all local, organically grown fruits and vegetables starting in spring 2017.
The New York State Grown & Certified program is the first statewide food certification program. It's designed to let the customers know that the suppliers have been inspected and certified for safe food handling and environmental stewardship, and their products meet the highest quality standards. The producers also have to be certified for Good Agricultural Practices and have to participate in Agriculture Environmental Management, a voluntary program that helps farmers make decisions to meet their business objectives, while protecting and conserving the State's natural resources. This is what the seal will look like: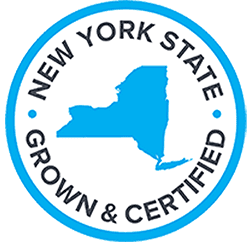 Needless to say we were all very excited to sit down and enjoy a meal made of 100% organic vegetables that had just been picked from the garden. And just to make things more amazing, we learned that Eberhard had 30 years of cooking in some of the finest New York restaurants under his belt (Le Bernardin, Lutece, Bayard's), while Paulette spent 12 years in the wine industry and has a degree in plant physiology. What a power couple! But despite all of their accomplishments, what I admire most is their commitment to only growing fruits and vegetables with respect to the environment and soil.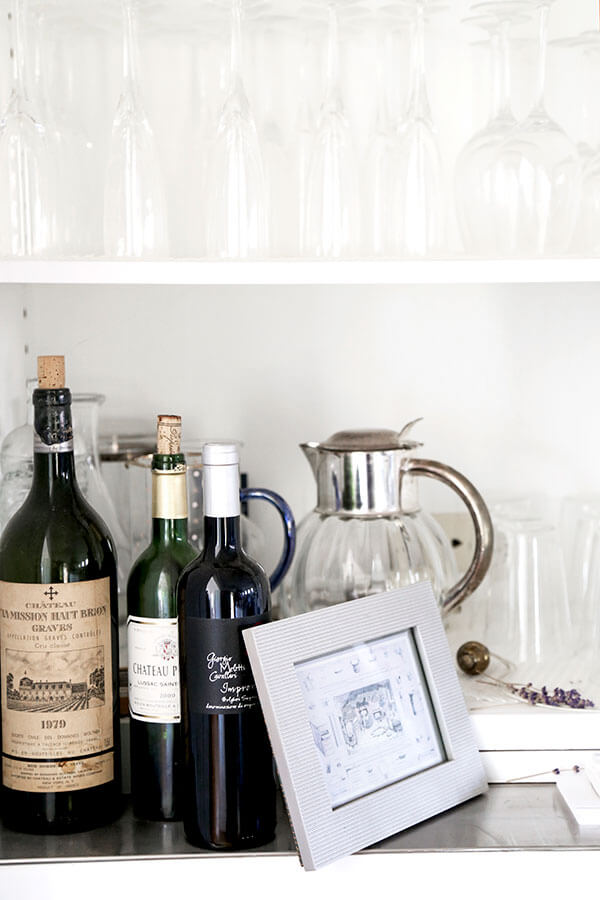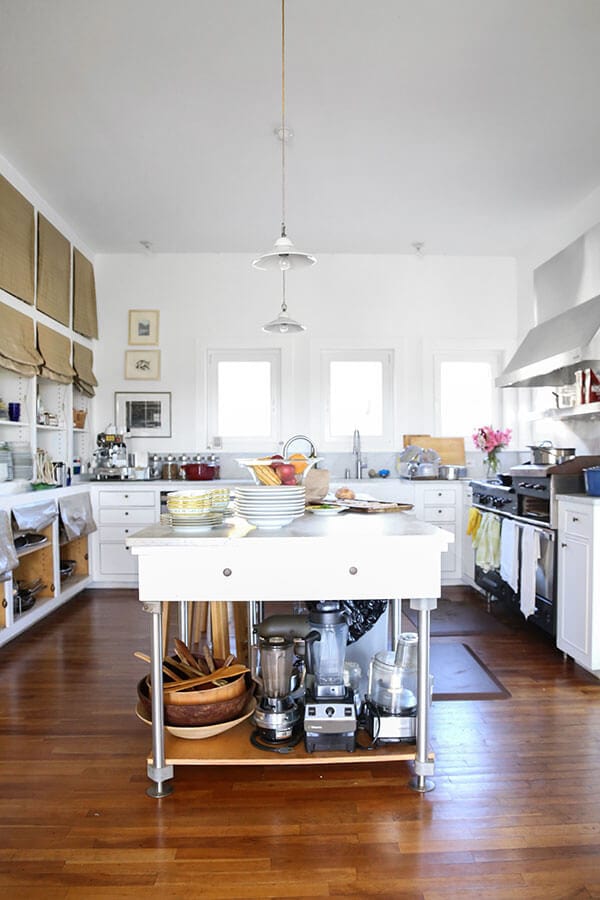 In 1997, the couple purchased a farm in the North Fork of Long Island with the intention of growing crops for Eberhard's restaurant. Back then, having easy access to fresh, organic fruits and vegetables wasn't a common thing like it is today. And so they began planting and growing beautiful chervil, red butterhead lettuce, bok choy, cardoon, arugula, spinach, frisée, rosemary, mint, shiso, mesclun and many more products (you can see the list here). They quickly caught the attention of big name chefs like Thomas Keller, Jean-Georges Vongerichten and Daniel Boulud, who started putting in orders on a weekly basis. Soon enough, they were delivering products to several restaurants in Manhattan and all around New York state. Eberhard eventually quit his job as a chef and, together with his wife, made the decision to solely focus on the farm.
I never knew how much work went into growing healthy vegetables. Making sure that the soil is rich in nutrients is only half the battle – you also have to make sure that the ph balance is correct so the vegetables can absorb them properly. When the soil isn't controlled well, plants have trouble absorbing nutrients, which is what makes them strong and healthy. Satur Farms never uses pesticides and believes that they do more harm than good. "I find that the best defense to combat insects and other organisms is to have really healthy fruits and vegetables that can fight back," says Paulette.
The science that goes into growing crops is mind boggling. And the work involved makes a 9-5 job look like a holiday in Spain. Eberhard tells me that a regular work day is usually about 14 hours, with one day off a week. Having a glass of wine in the afternoon like we did at brunch is a luxury they rarely get to experience. But to watch their faces light up as soon as they speak about their craft is a beautiful thing. They are passionate about their work and though it can be exhausting and overwhelming at times, wouldn't trade their spot for the world.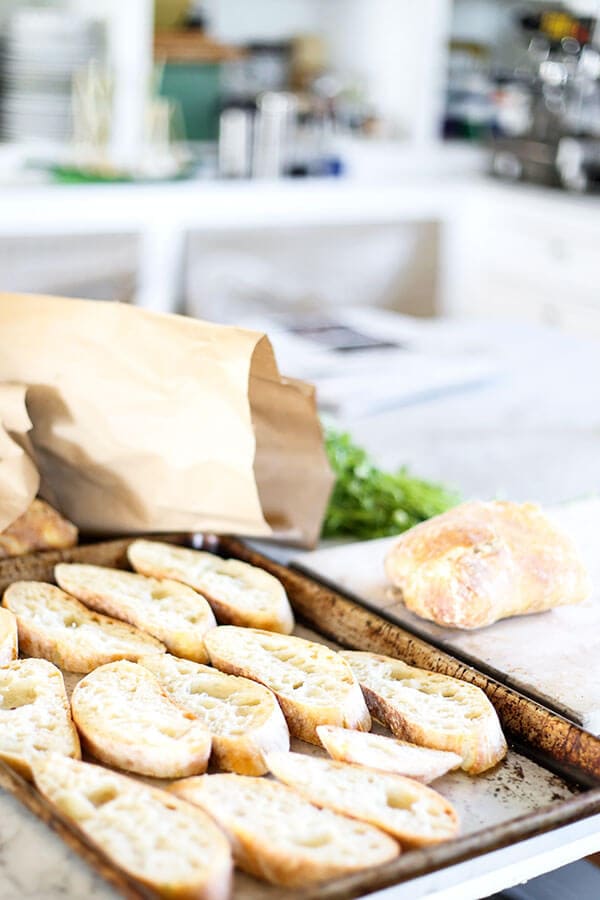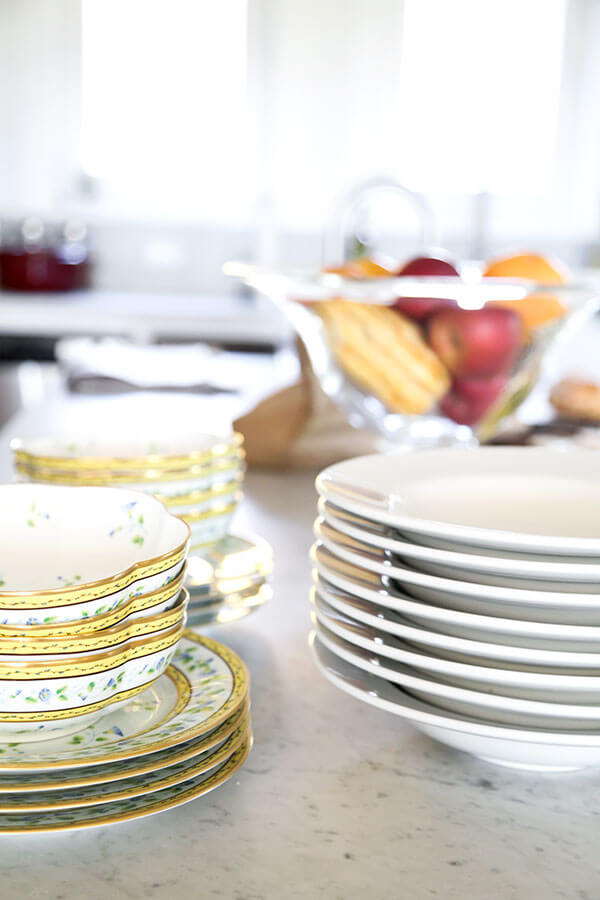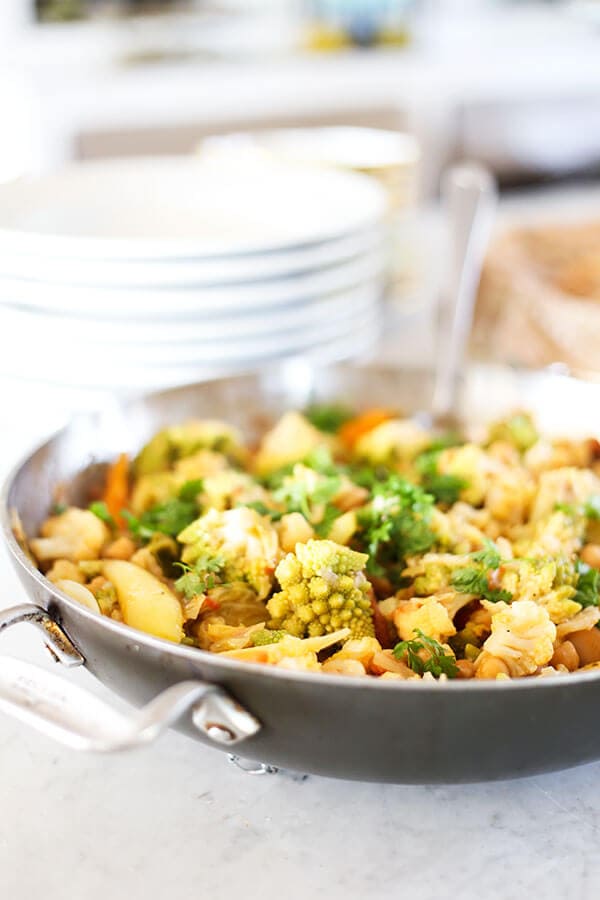 Chef Eberhard made a beautiful vegan chickpea and vegetable stew served with toasted baguette slices. The dish was kept simple to let the freshness of the vegetables shine. The plate was a work of art; perfectly peeled and cut vegetables like you would find in a Michelin star restaurant. The Romanesco broccoli was so pretty, the heads looked like miniature Christmas trees. Brunch was a paired with a lovely, crisp Sauvignon blanc from a farm also located in Long Island. Dessert was a pear poached in red wine with a hint of cinnamon. Perfection.
I was excited and felt honored to be sitting with Paulette and Eberhard since I purchase Satur Farms products on a regular basis. Whenever I take a trip to Whole Foods I buy Satur Farms greens because they are always in better conditions than their competitors. Their products stay fresh 3-4 days longer and their arugula is to die for!
Holiday cooking tip: adding a handful of arugula to a simple green salad,  pan fried mushrooms or onions adds a peppery element and a classy touch. 
"Why is that?" I asked.
"Because the other products are most likely coming from the west coast. This means they have been traveling for a few days and are on their way out by the time they get to your local grocery store," replied Paulette.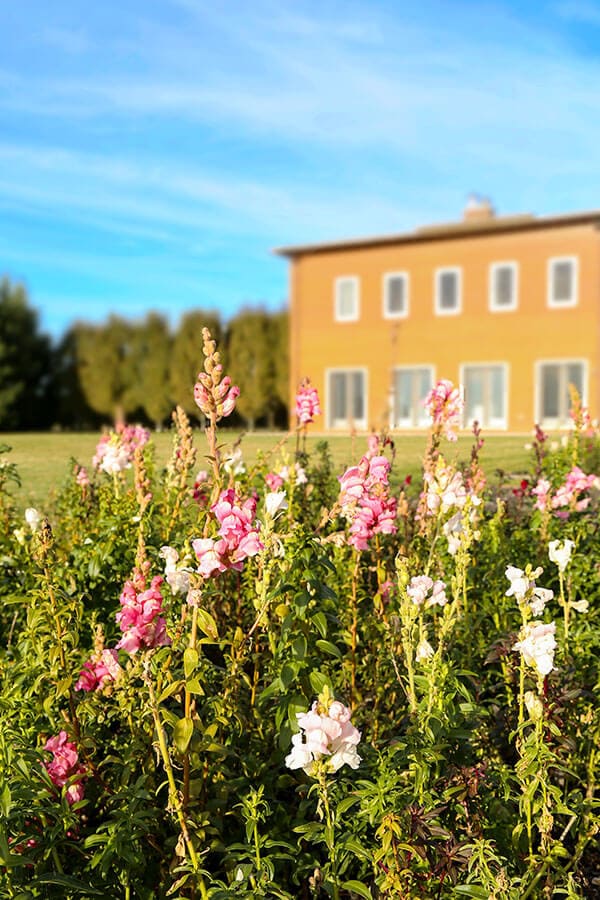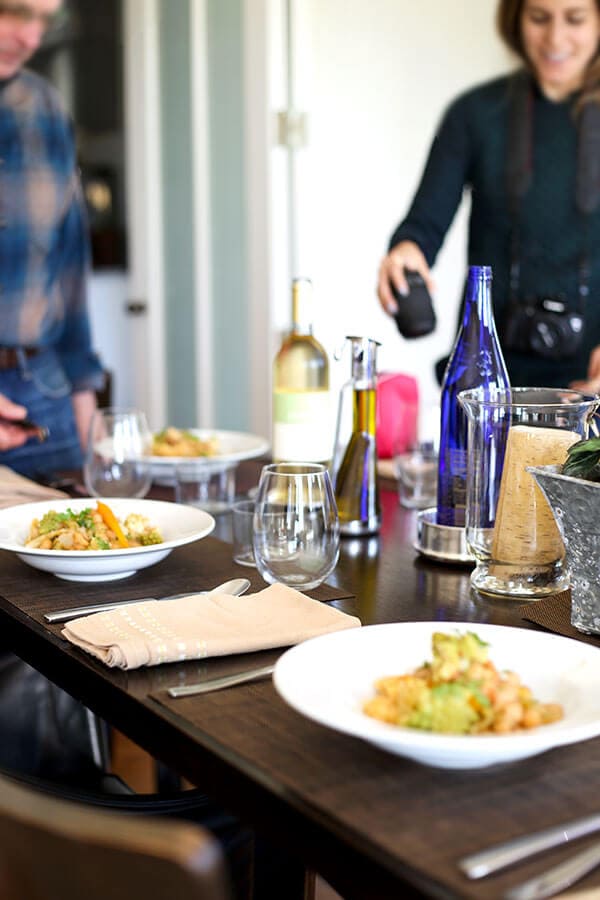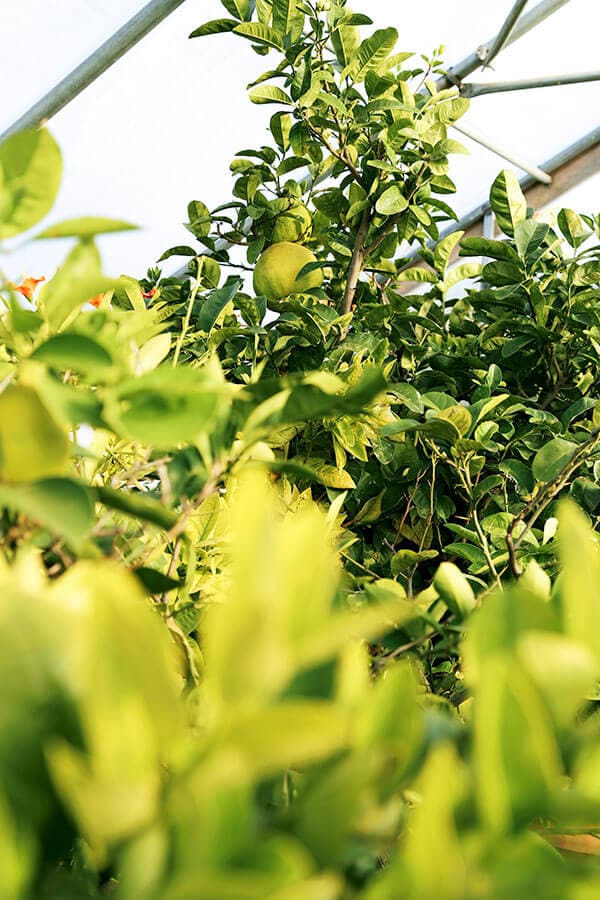 Driving through acres of land tended with so much love and attention to detail was something I had never seen before. Seeing rows and rows of bright green frisée next to purple red butterhead lettuce and tall kale plants (I had no idea kale looked like palm trees!) was a humbling experience. It made me grateful for people like Paulette and Eberhard; because of them I get to eat good, local raw ingredients knowing that it's pesticide-free and that their packaging is 100% recyclable. That makes me feel really good!
As we said goodbye, Eberhard invited me to come back and cook them a Japanese dinner since they are big fans of Asian food. I can't even imagine cooking in a kitchen this beautiful! I promised I would be back with husband in tow in next time. They gave each one of us a bag filled baby kale and arugula to take home. Then Paulette went out and handed me a few stalks of lemongrass she had just picked from the garden. I gave them both a big hug and wished them well. I got into my car and headed back to the city feeling more serene than I had in a long time.
That's the life.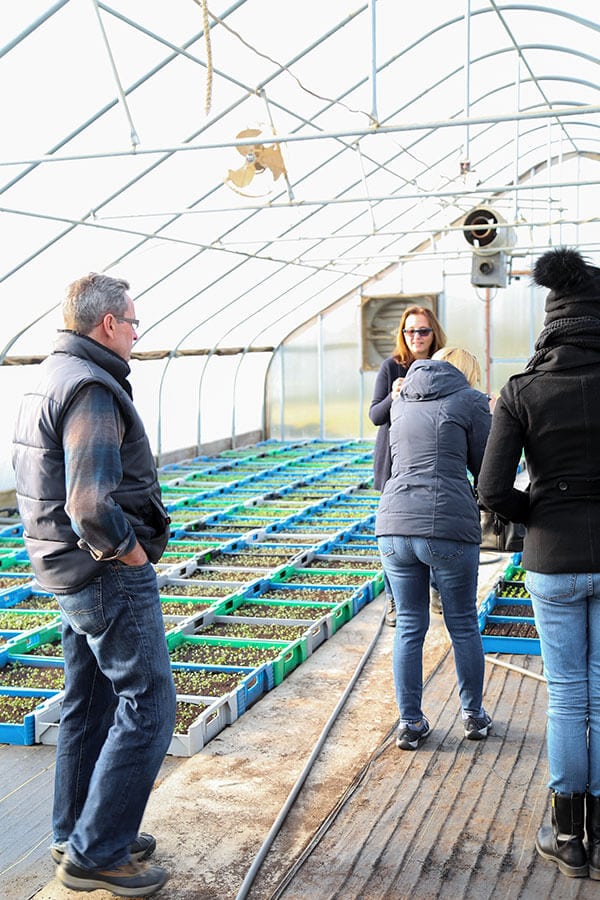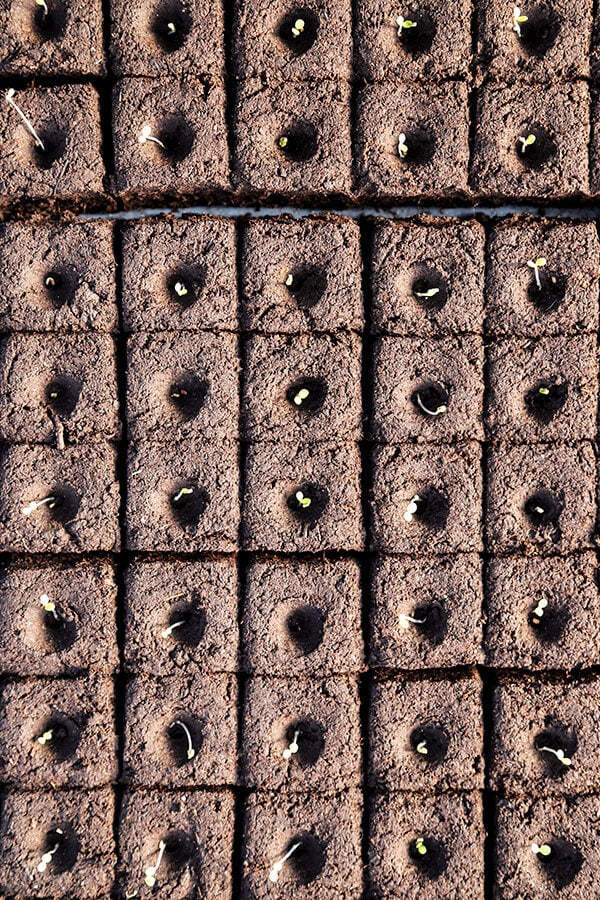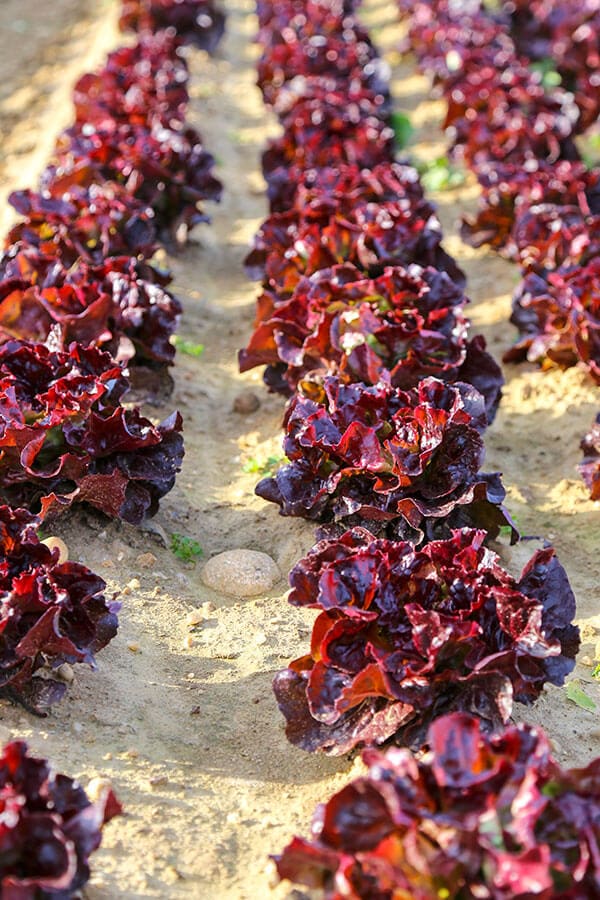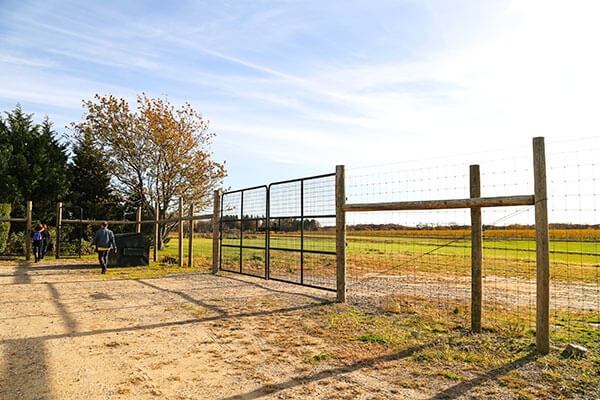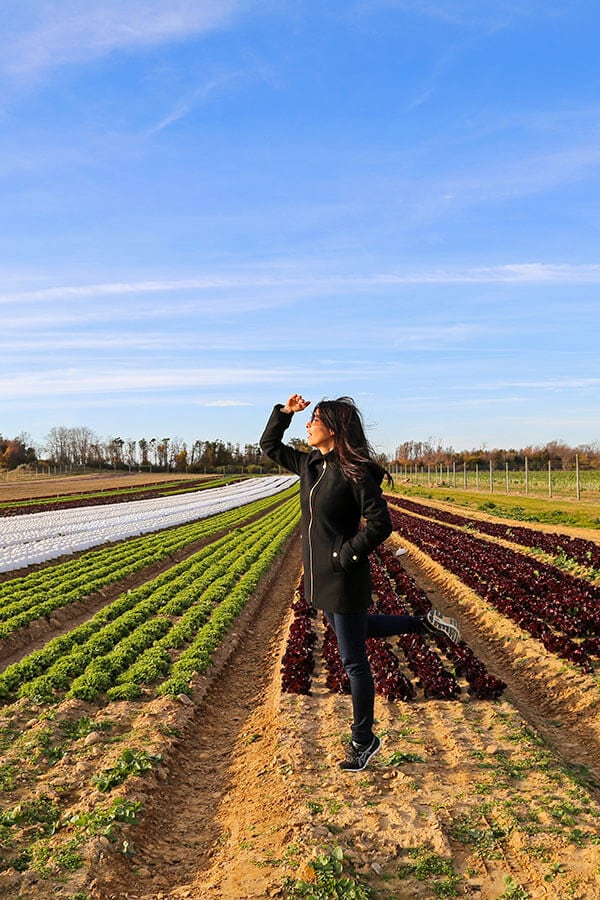 This is a sponsored conversation written by me on behalf of Empire State Development . The opinions and text are all mine.