Rice Cooker Vegetable Rice Recipe
Sometimes food blogging has its perks! A few weeks ago Tiger Corporation asked if I would be interested to work with them at the Hot Housewares for the Holidays Exhibit in NYC, to help show the diversity and multifunctions of modern rice cookers. They wanted me to come up with a couple of dishes that could surprisingly be cooked in a rice cooker. That sounded like a great opportunity to meet new people and share my recipes so without hesitation, I accepted the invitation. For the event I decided to make my friend Hachiya's baked zucchini and crab omelet and a fun banana pudding with caramel sauce recipe I found online.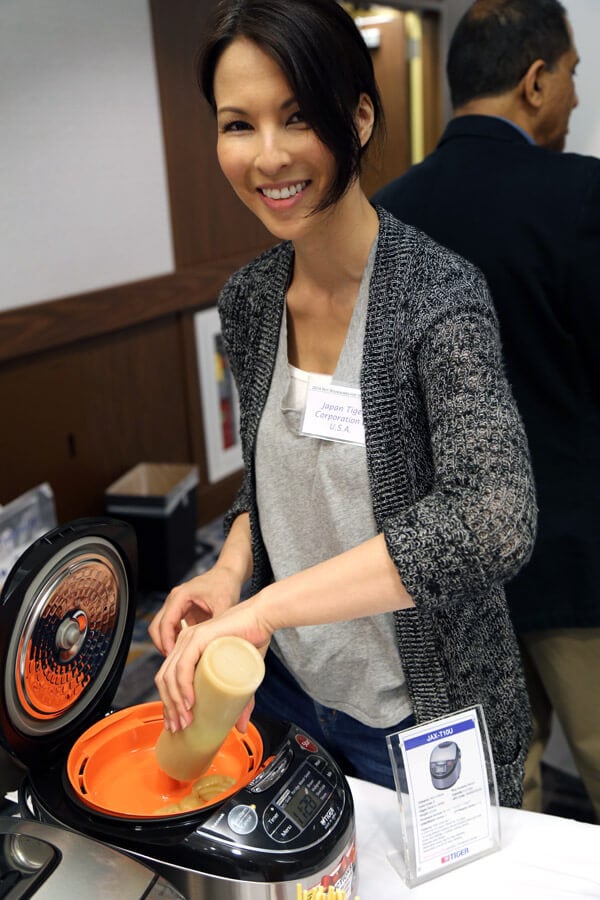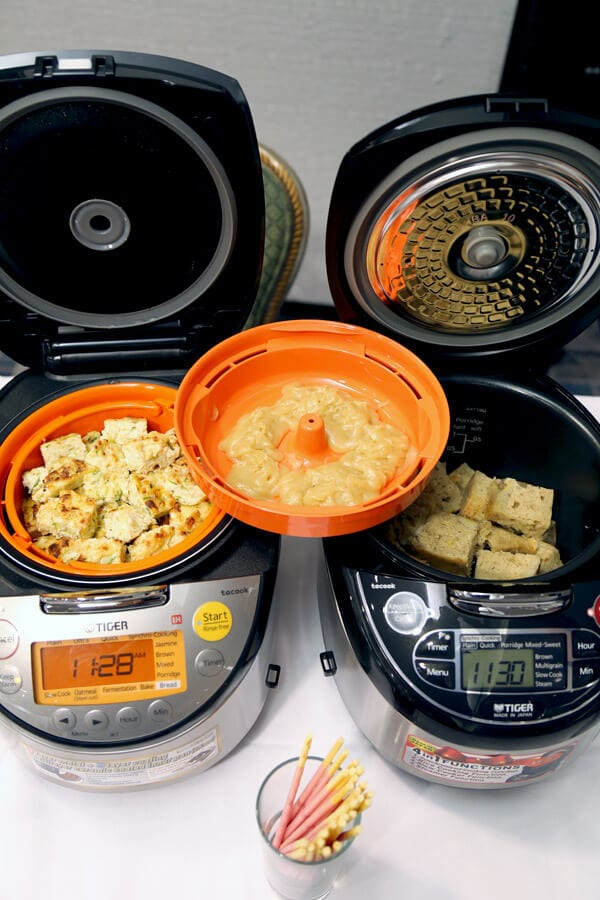 This was a first for me; cooking dishes other than rice in a rice cooker – I was nervous but excited at the same time! It took a couple of tries before I got the banana pudding right (the timing listed on the recipe didn't work on my machine) but once I did, I couldn't believe how delicious it was! Making an omelet in a rice cooker on the other hand couldn't have been easier! I put all the ingredients in the pot, hit the plain rice setting and checked up on it every 10 minutes or so. The result was fluffy, moist and delicate. The event was a success and the president of the company, Mr. Matsumoto, thanked me with a brand new induction heating rice cooker that can also bake bread! I haven't baked any yet but will let you know how it turns out when I do! Since the event, I have been in touch with Tiger and we are planning to do more work together in the future 🙂 – Exciting!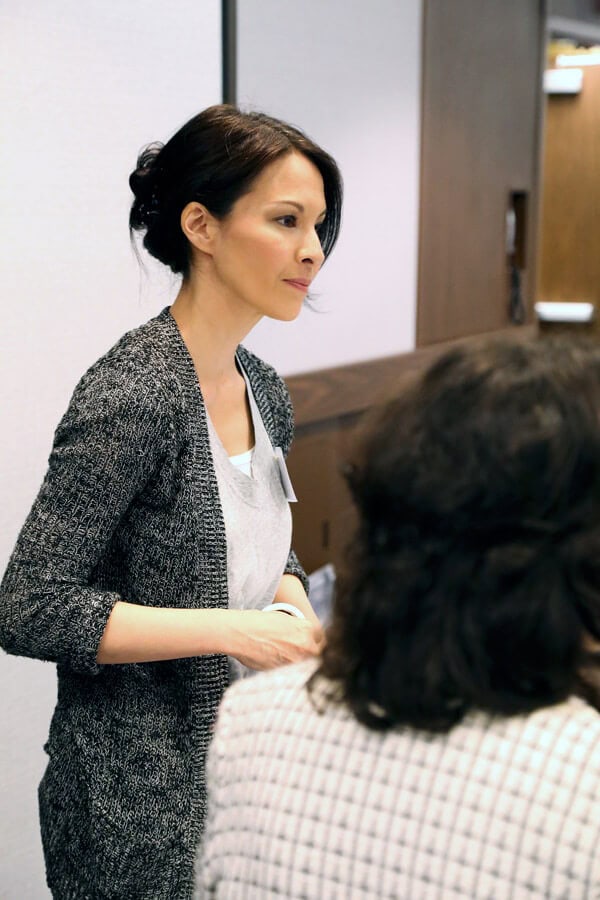 When I am not conducting experiments, one of my favorite things to make in a rice cooker is a vegetable rice flavored with soy, mirin and sake. A little sweet and umami with plenty of veggies is a combination I have come to rely on whenever I want easy, tasty and healthy on a plate. It can be served as a side or a main and will keep in the fridge for about a week. Other vegetables such as zucchini and celery can be added along with some leftover chicken or pork (pork belly yum!). Substitute white Japanese rice for brown rice… The options are endless! This recipe has become our go to rice recipe at home – Ben loves it as much as I do.
How do you dress and flavor plain rice?
Serve this vegetable rice with ham and cheese fried tofu pockets, ponzu chicken or make a simmered tofu with vegetables by using the steam tray that comes with your rice cooker.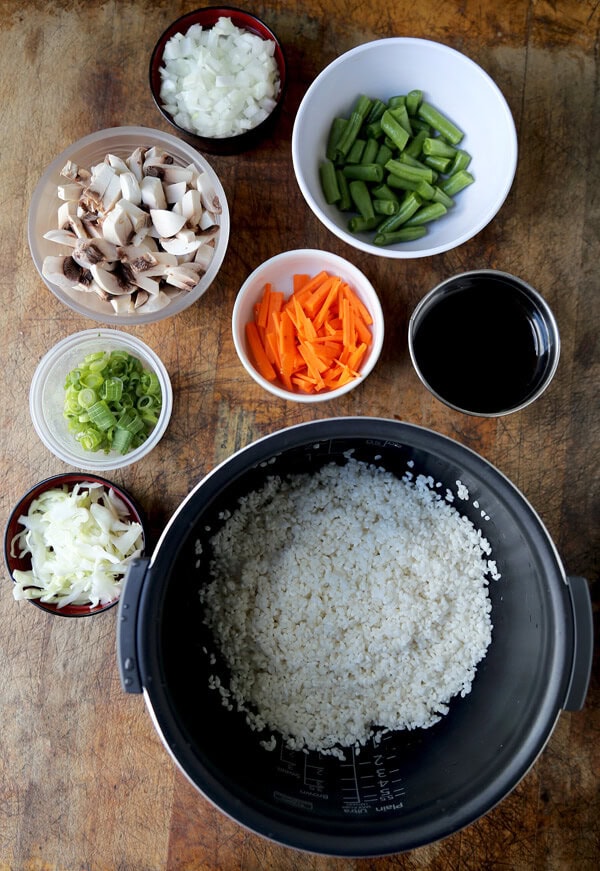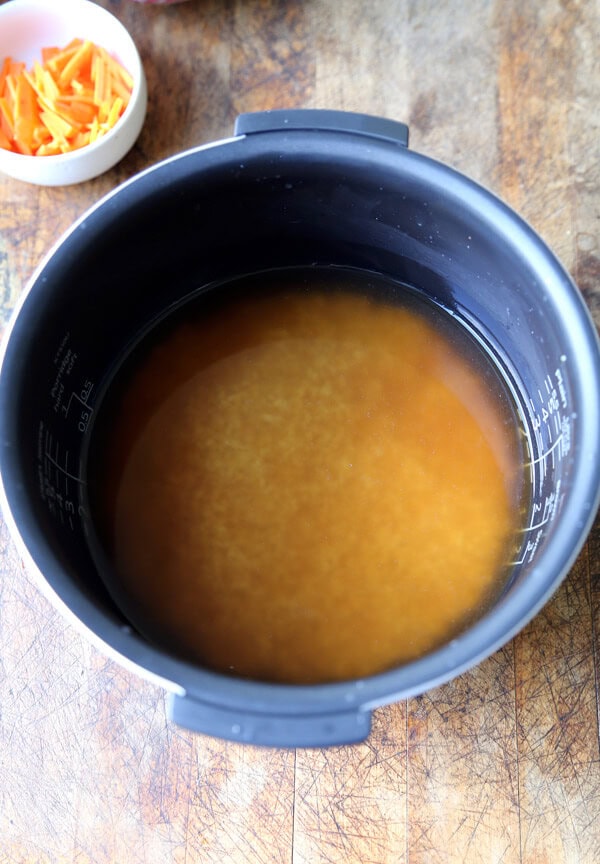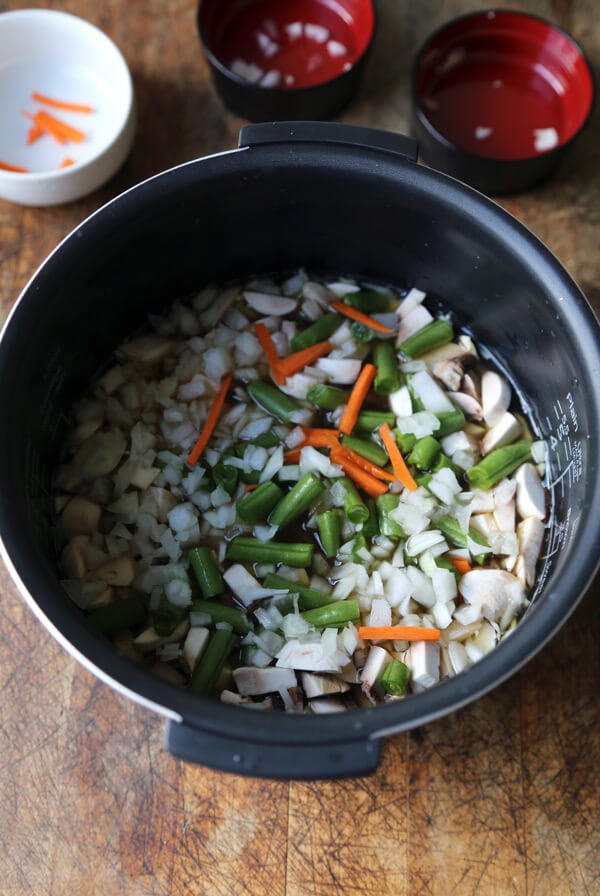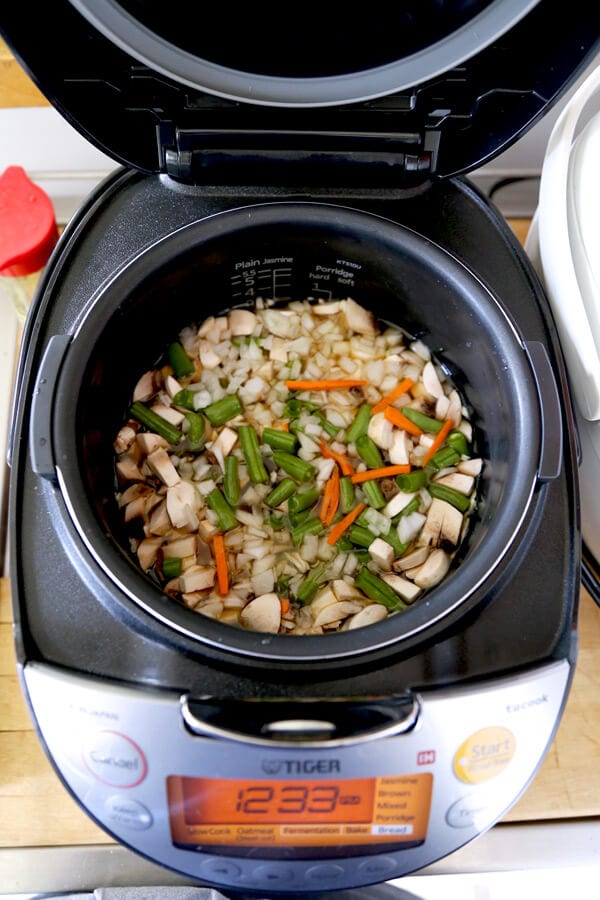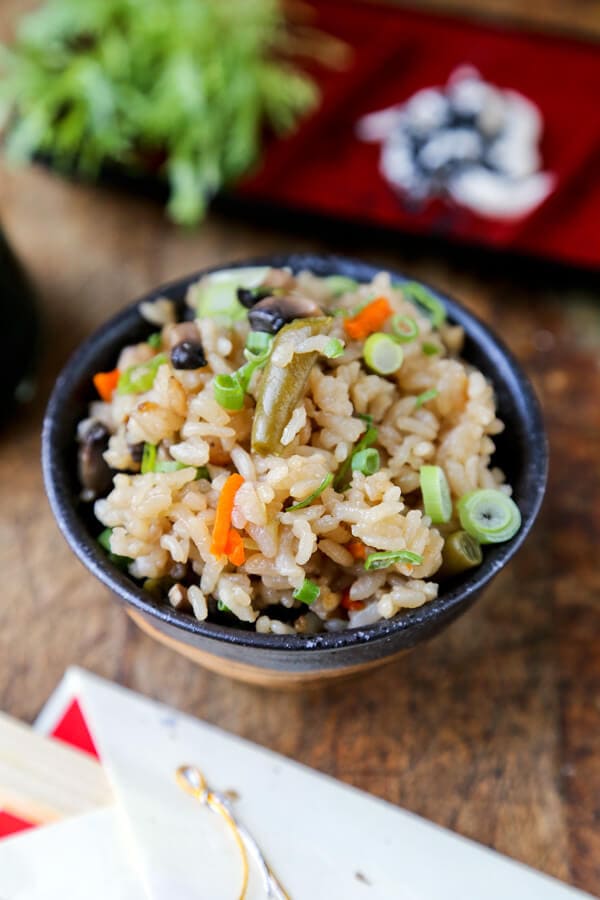 Rice Cooker Vegetable Rice
Ingredients:
 2 cups Japanese rice
1 small carrot, peeled and chopped into thin strips
1/4 cup cabbage, shredded
1/2 small onion, finely chopped
10 green beans, chopped bite size
8 button mushrooms, chopped bite size
3 tbsp soy sauce
2 tbsp sake
1 1/2 tbsp mirin
1/2 tsp salt
3 scallions, finely chopped
Directions:
Put rice in a rice cooker pot and rinse until water runs clear. Drain.
Add soy sauce, sake, mirin and salt and add water up to the 2 cups measuring line in the pot.
Top with all the vegetables except scallions. DO NOT STIR.
Put pot into the cooker, close the lid and  set the rice cooker to plain (regular rice).
When the rice is ready, open the lid and with a wooden or plastic spoon, gently fluff the rice. Serve hot.