Get your limited edition of Japanese goodies made from local farmers and mailed directly from Japan!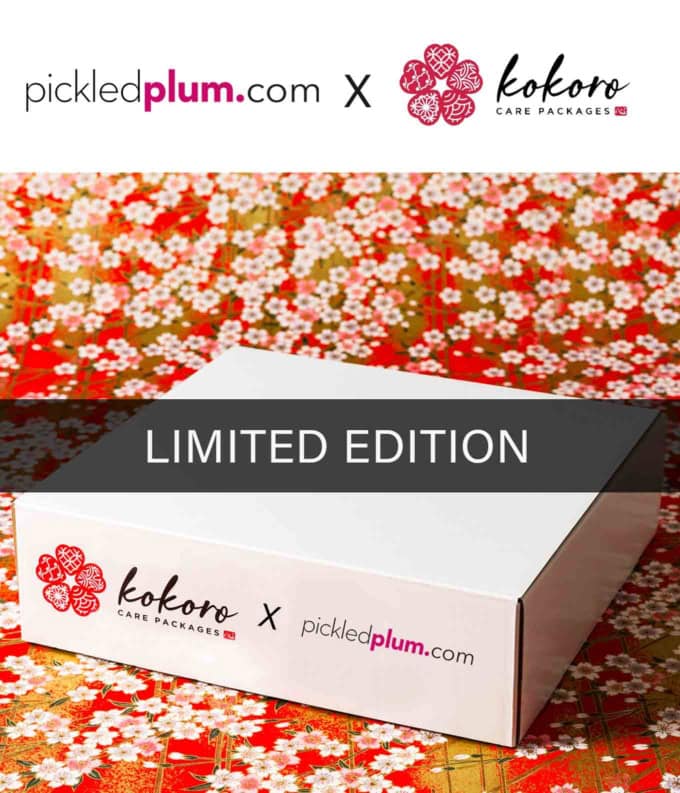 I'm so happy to share today's new with you!
Pickled Plum and Kokoro Care Packages have teamed up to bring you a limited edition box of yummy Japanese cooking ingredients that will take your Japanese recipes to the next level!
Each product was carefully hand-selected by Lillian (owner of Kokoro Care Packages) and myself (with the help of some of you, readers, who were kind enough to get back to me with some suggestions – thank you so much!).
100% Natural
All the products are made from natural ingredients and contain no preservatives or chemicals, many using traditional methods that have been passed down through generations.
Supporting Local Japanese Communities
I'm super excited about this project because the box we have put together consist of products made by Japanese regional farmers and producers. This means you get to taste food that's seasonal or specific from a certain region, and with your purchase, are supporting independent farmers and local communities all across Japan!
We recommend ordering before November 15th if you are buying this as a Christmas present, as packages may take longer to arrive than normal due to the current situation. 
What's in the Pickled Plum x Kokoro Cares Box
The Pickled Plum x Kokoro Care Packages box is $67, which includes shipping and taxes. It's one flat fee, no hidden charges!
6 ingredients – A mix of traditional and unique ingredients.
Recipes I have created using some of the ingredients below (and recipe suggestions).
An English brochure with product descriptions, ingredients, suggestions on how to use the ingredients, and the story behind the products and producers.
Here are the ingredients we have chosen for this limited edition box:
YUZU MISO (ゆず味噌)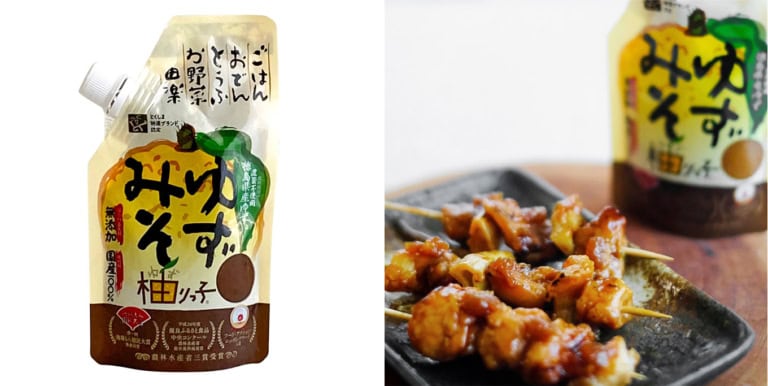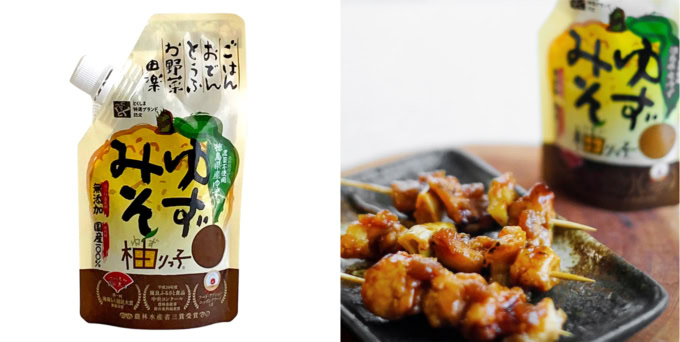 Prefecture: Tokushima
Producer: Yuzurikko
Ingredients: Yuzu, miso (rice, soybean and salt), beet sugar
Unlike the typical miso found in your local grocery store, this flavored miso combines the salty umami flavor of miso with one of Japan's most beloved citrus fruits: yuzu. It adds the perfect tart sweetness to this award winning yuzu miso which is made by a 66 year old woman who is striving to protect the yuzu industry in Tokushima by creating her own yuzu products and bringing in younger farmers to help with the harvest.
SEASONED SHIO (SALT) KOJI FOR FISH (塩こうじ 魚専用)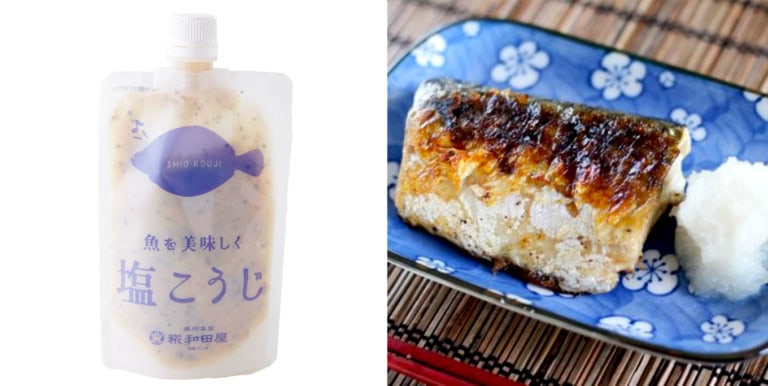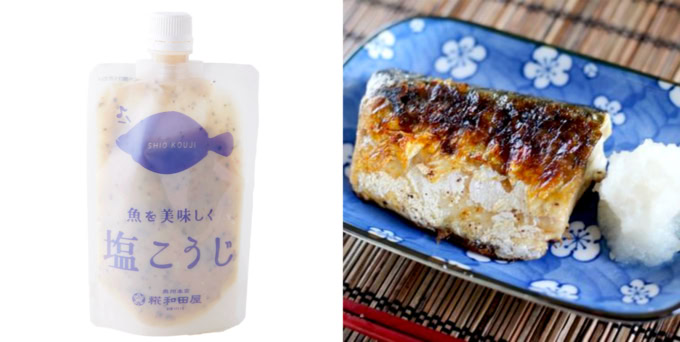 Prefecture: Fukushima
Producer: Kojiwadaya
Ingredients: Rice koji (domestic), rice (domestic), salt, mirin, ginger, lemon juice, basil, pepper, bay leaf, alcohol
Size: 180g
Shio koji is a natural seasoning used in Japanese cuisine to marinate, tenderize, and draw out the flavor of foods. It can also be used as a salt substitute, sharpening the flavors in food while adding a subtle underlying sweetness. This Seasoned Shio Koji from Kojiwadaya blends Japanese flavors (mirin) with non-traditional spices (lemon, basil and bay leaf) to create a unique addition to any of your fish dishes.
SODA BUSHI DASHI POWDER (出汁)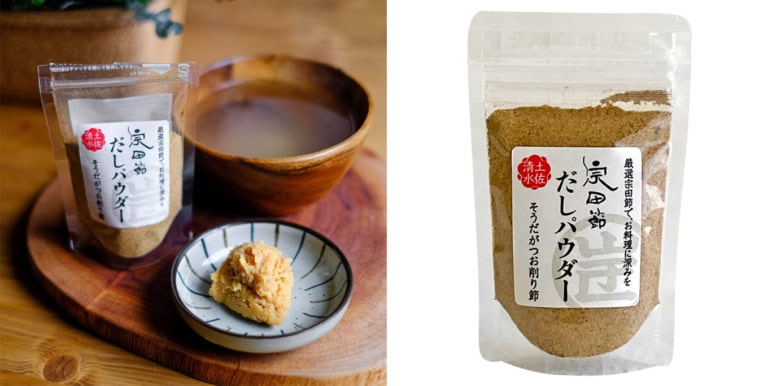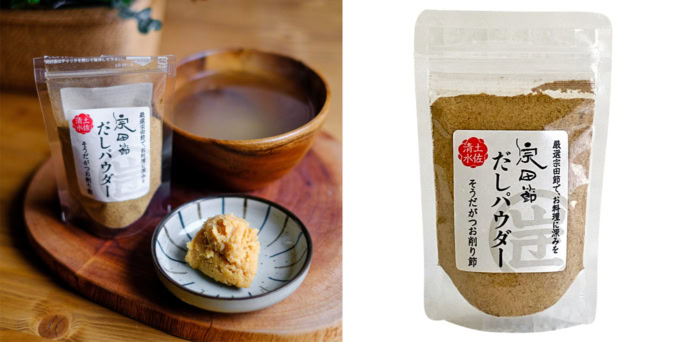 Prefecture: Kōchi
Producer: John Mung Company
Ingredients: Soda bushi (frigate tuna)
Dashi in many ways defines Japanese cuisine, providing savory flavors from the sea. The John Mung Company, located in the southernmost port town of Kochi Prefecture on Shikoku Island, a hidden city with a small population and no highways or railways, hand-makes this dashi powder using 100% soda bushi, a frigate tuna local to the island. It can be used as a seasoning or a traditional soup stock.
RICE BOWL (DONBURI) SAUCE "CAN'T LIVE WITHOUT YOU" (丼もののたれ "君がいないと困る")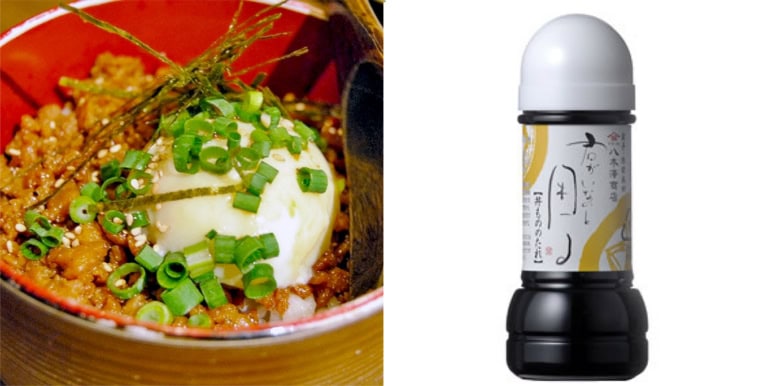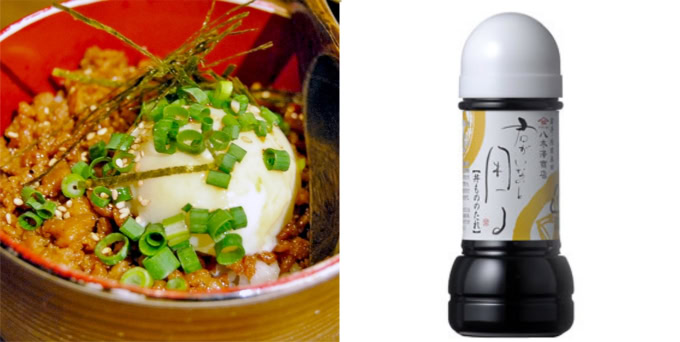 Producer: Yagisawa Shoten
Prefecture: Iwate
Ingredients: Soy sauce (from Iwate Prefecture), unrefined cane sugar (from Kagoshima Prefecture), and hon mirin (true/genuine mirin from Gifu Prefecture) (includes soy and wheat)
This donburi sauce, made by Yagisawa Shoten, tastes just like obaachan's homemade secret recipe. It combines three simple ingredients: soy sauce using white-grain soybean from Iwate Prefecture (most commercial soy sauces use defatted beans, whereas this soy sauce preserves the soy beans' natural oils leading to a mellow umami flavor), unrefined cane sugar from Kagoshima Prefecture (grown in the sun with nutrients from the soil of Kyushu) and hon mirin (the literal translation is true/genuine mirin which is different from the ordinary mirin you find in grocery stores) from Gifu Prefecture that has a thick texture and soft sweetness. 
5 GRAIN BEAUTY UDON (五種の雑穀うどん)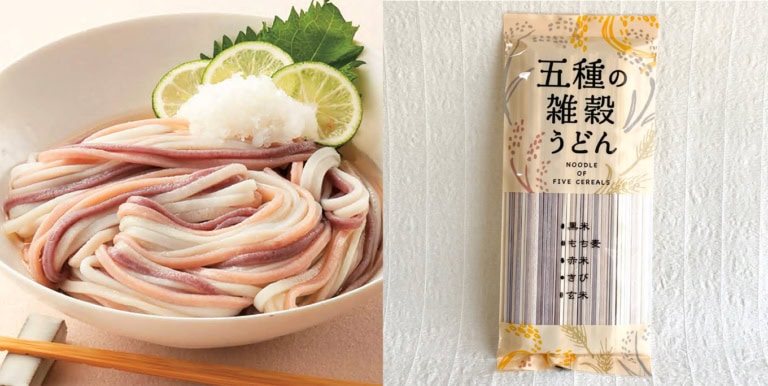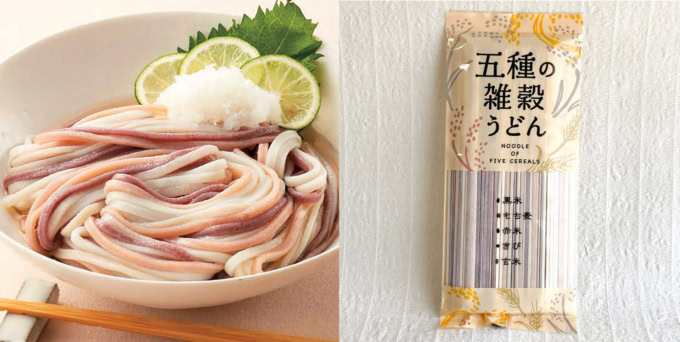 Prefecture: Okayama
Producer: Koyama Seimen
Ingredients: Wheat flour, black rice flour, rice bran, red rice flour, glutinous barley flour, brown rice flour, sea salt (includes wheat)
Size: 170g (2 servings)
Udon, a thick glutinous noodle typically made from one single type of wheat flour, is one of Japan's most popular noodles. What makes ours unique is the addition of five different types of domestic grains which provide an array of flavors, textures and colors, all crafted in the traditional way.
To combine the ingredients, the hon kaeshi method is used in which sugar and mirin are added to heated soy sauce and left to age. Just like obaachan's meals are never rushed, this allows for the full umami flavors to be enhanced and to blend together.
KYOTO STYLE SHICHIMI TOGARASHI(七味 中辛)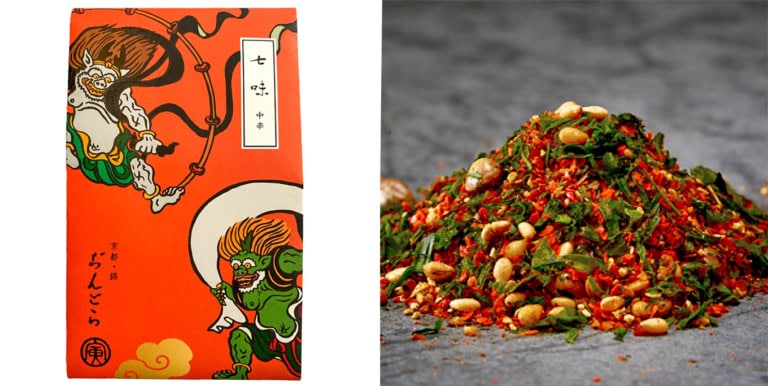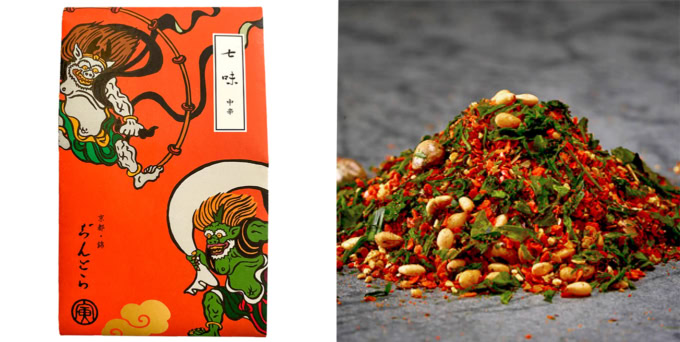 Producer: Dintora
Prefecture: Kyoto
Ingredients: Chili pepper, sesame seed, sansho (Japanese pepper), shiso (Japanese basil), dried citrus peel, hemp seeds, green seaweed
Shichimi Togarashi, which translates to seven-flavor chili pepper, is a citrus and spice blend most commonly used to add a dash of heat and flavor to a hot bowl of noodles. The base ingredients include red chili pepper, sansho (Japanese pepper), citrus peel, sesame seeds and seaweed, but many regional variations exist. In Kyoto, the spice is known as Kyoshichimi with more prominence given to sansho, the green Japanese pepper that carries a distinct refreshing aroma and a pronounced citrus flavor. It has a tingling heat that is less spicy compared to red chili peppers, making it a better pairing with traditional foods from Kyoto. This shichimi also includes shiso (Japanese basil), which originated in Kyoto over 300 years ago. Part of the mint family, shiso carries hints of basil, anise, cilantro, and mint.
Dintora has been handcrafting their shichimi since 1890. The family roasts each of the ingredients separately before blending them together using a protected family recipe. The ingredients are mixed just before selling to ensure each flavor is at its best and to create the perfect balance of spiciness from the peppers, mellow nuttiness from the sesame seeds and acidity from the dried citrus peel.
FAQS
How long does it take to ship?
Due to the decrease in international flights, shipments may take longer to arrive than normal. The average wait time from the time you place an order is 4-6 weeks. Please accept our apologies in advance and we truly appreciate your patience at this time.
We recommend ordering before November 15th if you are buying this as a Christmas present (although exact arrival date cannot be guaranteed under the current circumstances). Please be aware that you may still receive the box after Christmas, but we will do our best to mail the boxes as quickly as possible.
Where do You Ship?
We ship to:
USA, Austria, Belgium, Bulgaria, Canada, China, Czech Republic, Denmark, Finland, France, Germany, Great Britain, Hong Kong, Hungary, Indonesia, Italy, Luxembourg, Macao, Malaysia, Mexico, Netherlands, New Zealand, Norway, Philippines, Poland, Portugal, Singapore, South Korea, Spain, Sweden, Switzerland, Taiwan, Thailand, Turkey, Vietnam
Unfortunately, due to the current situation, Japan Post has temporarily suspended all shipping methods to the following countries and will not be accepting packages for delivery at this time. For this reason we are currently unable to ship to:
Australia, Brunei, Chile, Greece, India, Ireland, Israel, Jamaica, Jordan, Lithuania, Mauritius, Nicaragua, Romania, Russia
Can I get a refund?
Given the nature of our products, Kokoro Care Packages does not offer returns or refunds on Care Packages once they have been delivered to a third party carrier. Please email info@kokorocares.com if you have any questions or issues with your package.
---