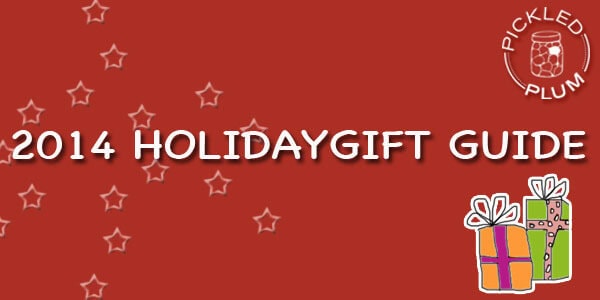 Holiday Gift Guide
It's that time of the year when we stress about what to get for our loved ones this holiday season. Long lines, angry shoppers and cold weather can make for a frustrating time if you are shopping last minute! But buying gifts in December doesn't necessarily have to be a stressful and unpleasant experience. I rarely go store shopping these days since I cannot stand the New York crowds and mayhem that comes with them. Instead, I prefer ordering my gifts online from the comfort of my couch while sipping on a nice cup of coffee. Here is a holiday gift guide of fun and unique online gifts to give to family and friends this year. Happy Holidays!
FUN AND UNIQUE KITCHEN GIFTS
I never thought I'd see this! This Glip appliance uses rapid-air exchange (continuously heated air combined with high-speed air cycling) to cook food and give them that awesome crispy result we all love so much. I'll take one please!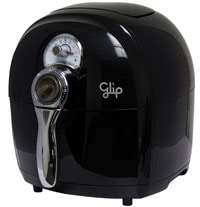 Finally no more judgmental looks from family and friends when you continue to refill your glass. This is the ultimate gag gift that will surely get used a lot!
These glasses look may look quite bland from the outside but they can keep a drink cold until the last drop! Chill the dimples and insert them into the baseline of the glassware and voila! The silicone base will also protect wooden surfaces from damage.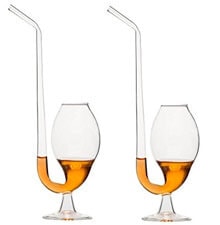 Why not have a fancy schmancy moment in your own living room? Take out these unique brandy pipe and share a drink with your best bud.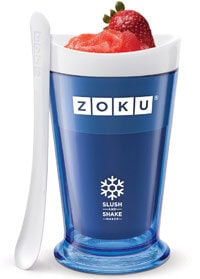 I first saw this little gadget while in Japan and instantly fell in love with it! All you need to do is pour your favorite juice or soda into the Zoku cup and stir until it becomes slush. Or add some milk, chocolate chip cookies, M&Ms, pineapples, whatever floats your boat and make your favorite DQ shake at home!
PRACTICAL GIFTS FOR THE KITCHEN
Every cup of coffee will feel like an experience. I use the Keurig coffee maker after dinner as a special treat to myself!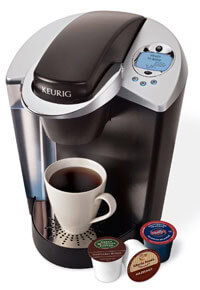 This is perfect for people with small kitchens like mine. You can save a lot of space with a carousel by taking down spice shelves. Plus the esthetics of it makes it look like molecular gastronomy!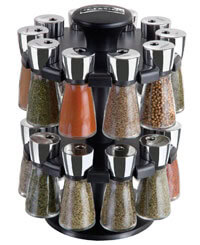 These are wonderful because of the red heat target in the middle. The darker the red becomes, the hotter the pan is. You can fry a steak to perfection or give a piece of salmon that delicious super crispy skin.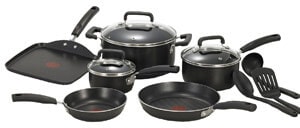 Rice cooker these days are so much more than…well, rice cookers! They now come with steam trays on top to cook food in synchrony with the rice. They can also slow cook, make porridge, eggs and even banana cake! A must for experimental cooks and busy moms.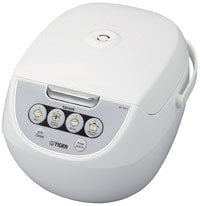 The classic gift every health nut wants. Vitamix blenders are all the rage these days because of how well made and durable they are. This is a good purchase that will last forever.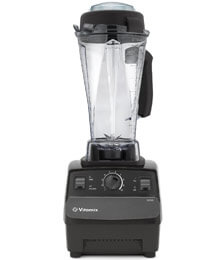 GIFTS FOR FOODIES
For foodies who love experimenting in the kitchen, this molecular gastronomy cooking kit is about as fun as it gets!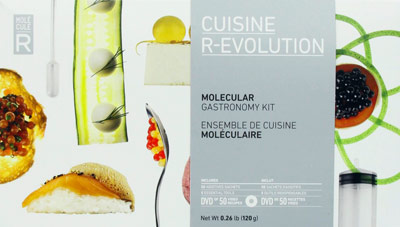 Who says you can't make your own fancy lattes and cappuccinos at home? No need for big machines, this little gadget will do the trick!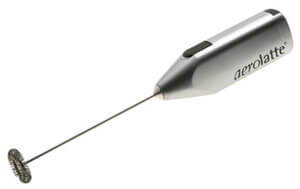 Friday night at home with a bottle of wine and a gorgeous plate of cured meats and cheeses. Yes please! Sometimes it's not where we go but how food is presented that can change the whole dining experience!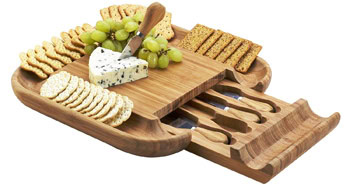 Swiss army knife for cooks? What a great idea to create something like this! This means you no longer have to excavate your kitchen drawers in order to find one small tool.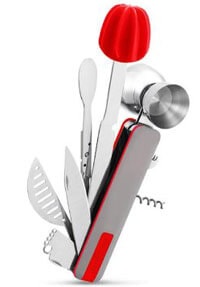 How many times per Top Chef episode do we hear the words pressure cooker? Enough said. If he or she is a foodie, she will want one.