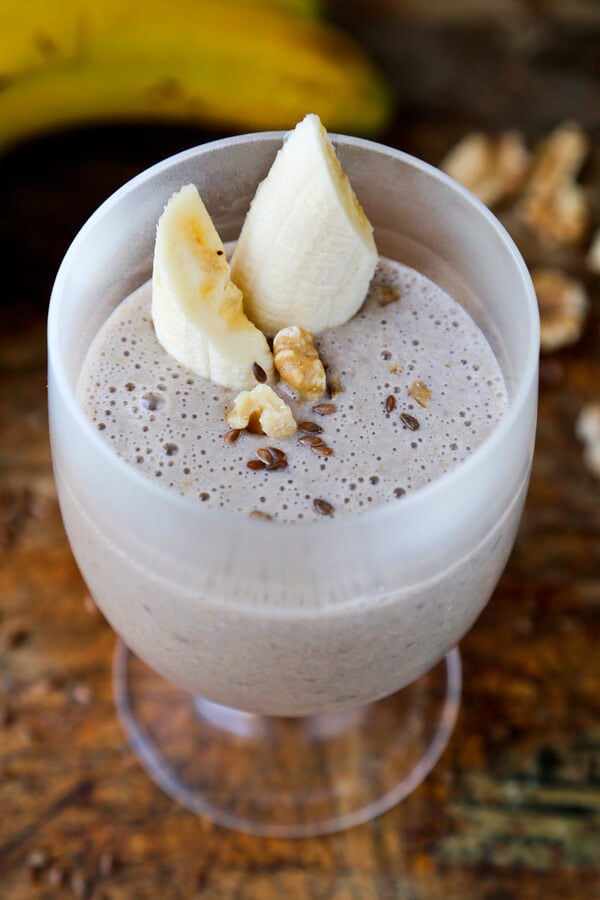 Coffee Banana Smoothie
Written by: Ben Phelps
It's dark outside when my phone goes off and I make the rookie mistake of picking it up. Oops. Before I realize what I've done, I may have just agreed to cover a 6am shift for a sick colleague. After I hang up, the horror sets in. I feed the cat, jump in the shower and hope that my socks match. As I'm about to turn the door handle, Caroline (looking much more put together than anyone should at this ridiculous hour) hands me a glass and says, "Drink." I say, "What's this?" between gulps. "It's a flaxseed banana smoothie," she says.
Even though I should be on the train, hurtling towards my early morning demise, I demand to know more. "Um… I just put soy milk, coffee, walnuts, flaxseed, bananas and honey in the blender," she says like no-big-deal. I down the sweet, nutty and healthy concoction and feel the fog of war that is the early morning begin to lift from my brain.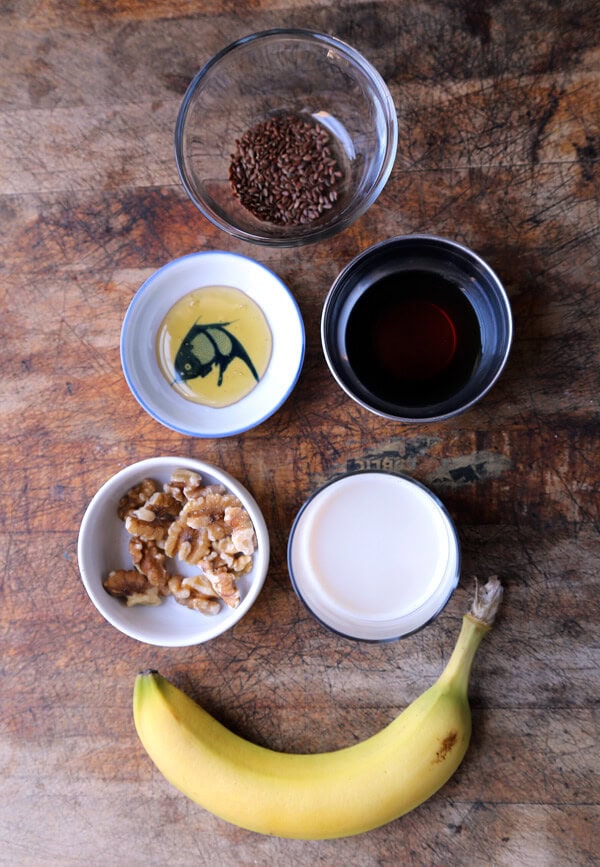 Last week if you told me you were making a flaxseed banana smoothie, I'd say congratulations, pat you in the back, and move on quickly to a hippie free zone, scowling like my grandfather seeing a dolphin toe-ring for the first time. However, much like my mind has recently been changed on quinoa , I'm now ready to embrace the flaxseed banana smoothie. Filling all while giving me a much needed caffeine boost, this drink has a creamy, subtle sweetness that opens up in to something far more complex and nutty. It also doesn't hurt that flaxseed is packed with omega 3 oils that are amazing for everything from your skin to your immune system.
This banana flaxseed smoothie is such a perfect combination that I demanded  the recipe from Caroline and now make it regularly before I go to work.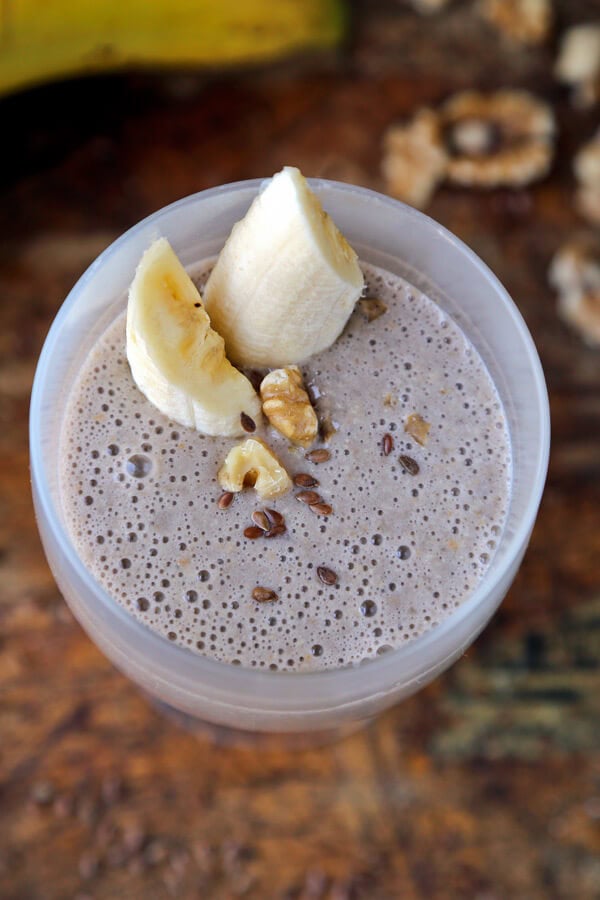 Print
Coffee Banana Smoothie
Prep Time:

5 minutes

Total Time:

5 minutes

Yield:

1

1

x
Category:

Drinks
1/2 cup

unflavored soy milk or almond milk

1

banana (peeled)

1 tablespoon

honey or maple syrup

1 tablespoon

ground flaxseed

2 tablespoon

chopped walnuts

2 tablespoons

cold coffee
Instructions
Put all the ingredients into a blender and blend until smooth. Serve cold.
Recipe Card powered by