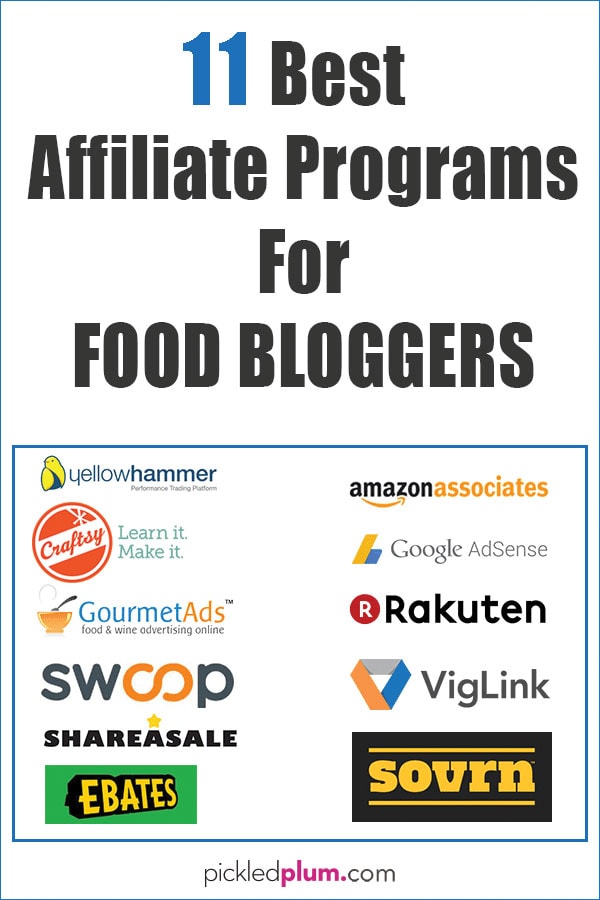 Affiliate marketing is a great way to monetize your blog.
Some bloggers are so successful at promoting affiliate programs/products that they make a six figure income just from that!
But as you will find out quickly, there is an overwhelming amount of affiliate programs out there and finding the good ones is like searching for a needle in a haystack. Plus, there are so many different categories to choose from that it can get really confusing.

MY LATEST VIDEOS

The biggest thing to remember when choosing your networks is to stick to what you are writing about. Since this post is about food blogging, I'm sharing with you the programs and networks that have brought me the most success. I have used every single one of them and found that they have good conversion rates.
If you would like a bigger list, I have added more programs you can join at the bottom of this post.
Bookmark this page so you can come back to it as often as you need to!
---
When Should I Start Advertising and Selling Stuff On My Blog?
How about right now?
You don't have to be a seasoned blogger to start selling!
While some bloggers will tell you to wait a few months before adding banners and links, I say do it as soon as you can. There's no reason why you can't start making a few bucks today!
If you don't have a blog yet but are seriously thinking about starting a career in blogging, check out my post How To Start A WordPress Blog On Bluehost to learn the basics of working in WordPress. I show you step by step how to create a Bluehost account, what plan is the best and most economical, how to fire up WordPress, choose a theme and how to use the WordPress dashboard.
How many affiliate programs should you join?
That's up to you but I personally believe that the more you join, the more successful you will be!
Having different streams of income for a food blogger, or any other type of blogger for that matter, is important. The reason being that businesses close all the time. If you are only pushing one product and that product suddenly goes bankrupt, then you will be in big financial trouble my friend.
Promoting many different affiliates means that if one source of income dries up, there are other ones still generating cash flow. It's a way to protect yourself and make sure that there will always be a little money on the table.
How should you promote Affiliate Programs?
As organically as possible.
I know it sounds simple but there is a fine line between sounding like an advertisement and being genuinely excited about a product.
Many of us will also want to post banners and links everywhere – we see dollar signs and get excited about the possibilities of earning a living as a blogger.
I totally get it because I've been through it! Making $30 per month is no fun, especially when you are busting your butt delivering free content for people to consume. It can get frustrating.
But remember that too much advertising can easily turn visitors away.
Now, I'm sure you are looking at my blog and thinking "but don't you have a ton of ads on yours?", and the answer is yes. But I also have half a million visitors coming to my blog every single month. This means that I can afford to lose a few if they get annoyed by my ads and my bounce rate won't change that much.
If you are new at food blogging, keep your ads in the sidebar for now and at the bottom of your posts (not throughout). You can use links within your posts to push products. Putting banners in your newsletters is totally fine too. Once you get past 100,000 page views per month, you will have more options for advertising. But that's another post I will be covering in the future.
My other recommendation is to test banners and links by keeping track of where your sales are coming from. If you see a sudden spike in income, find out which post, link or product is having success and repeat that formula throughout your other posts.
---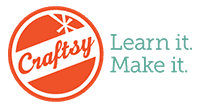 1. Craftsy – Best Cooking Affiliate Program
Craftsy is a well established and well known online platform with over 13 million subscribers.
What makes it so popular is the sheer volume of classes they offer, all done via high-definition interactive video tutorials and downloadable workshops. They have everything from baking, cake making, Asian and Italian cooking, to quilting, photography, and paper craft.
What you get as an affiliate:
You earn cash every time a member of your network makes a Craftsy purchase.
You'll be supported every step of the way with special affiliate newsletters and promotional ideas.
You can contact someone directly at Craftsy who will work with you on coming up with the best strategies to sell their products on your blog. Since they know their products inside out, they can provide you with some really helpful tips. I use my affiliate contacts all the time for guidance!
What's even better is that Craftsy has recently partnered up with Top Chef to create a new series of classes called "Cooking With MasterChef." If you are watching Top Chef this season, you can see that Craftsy is being mentioned in every single episode!
This is a win win for food bloggers!
I have been using Craftsy as one of my affiliates for about 5 years and promoting them has been effortless.
---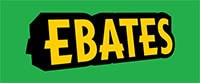 Earn $15 every time someone you refer to Ebates signs up (for free)!
Ebates pays members cash back every time they shop online and provides them with the best coupons and deals online. So basically every person who signs up with Ebates wins and makes money!
How do you make money from Ebates as an affiliate?
All you have to do is send people to their site and you will make money when they sign up! They don't have to purchase anything, it's just like a refer-a-friend program.
To join their referral program, sign up with Ebates and send them an email to let them know you would like to become and affiliate.
---
Adsense is a solid and reliable program because it's owned by Google. Back then it was easy to join but I'm not sure if this is still true today. I heard of bloggers being rejected and that could be because they have stricter requirements that must be met in order to get approved.
Google Adsense was the first affiliate program I joined back in 2010. It was easy to set up but truth be told, was never my biggest earner.
The reason is because people visit food blogs to look at recipes or to learn something about food. They are not there to shop and because of that, rarely click on the ads. And since Adsense is PPC (pay-per-click) based, it's not the most ideal ad network for food blogs.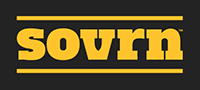 Now Sovrn on the other is great for food bloggers!
It's similar to Adsense in that it is an ad network but instead of paying per click, Sovrn pays based on CPM (cost per thousand).
What this means is that they pay you for every thousand impressions an ad is viewed. The visitors don't have to click on anything in order for you to make money which makes it a lot better for your wallet! I've had great success from using Sovrn, they were my top earner until I joined AdThrive (which requires a minimum of 100,000 monthly page views). I highly recommend these guys!
---

This is another ad network affiliate that has done well for me.
The set up was easy and the CPM rates were good (although not as high as Sovrn). My only problem with Yellowhammer is their interface – it's not user friendly and there is very little analytics available so you can't see what is working vs what isn't.
The payout is also a bit of a pain as you have to send them an invoice if you want to get paid. Most affiliates will pay you automatically once you cross the minimum payment allowed. I would still recommend you sign up with them and set up a backfill waterfall with Sovrn, Gourmet Ads and Adsense.
---

I was with Gourmet Ads for almost a year and things were good – not stellar – but comfy. It's the same system as Sovrn and Yellowhammer, the only difference is they only display food and cooking related ads.
---

One of the most famous – if not the most famous – affiliate program out there!
Amazon Associates was the second program I joined and I still use them for every post I create. It's easy to use and I've had a lot of success with it.
The way it works is you make commission (between 4%-10%) for every sale you make on your blog. So say I link the words fish sauce to a fish sauce sold on Amazon, every time someone clicks on the link and orders one, I make commission. What's also great is if the user clicks on your link but doesn't purchase the fish sauce and instead continues to shop for other things (kid's toys, books), you will still make a commission from whatever they purchase during that visit.
---
Shareasale is an affiliate network with over 2,000 merchants.
The registration process is automatic and you make a commission from each sale you generate. You decide which merchants to promote and how to promote them and payments are consolidated into one paycheck.
I have been with Shareasale for over three years and can say that they are very good at what they are doing. I've been very happy with them plus there is so much more you can do with Shareasale such as creating landing pages and videos. They have an amazing selection of tools to help you earn money.
---

I am currently using Rakuten and can say that so far, it's been good! I like the pool of advertisers – current, trendy companies – and the style of banners they offer (they don't look spammy). It's easy to use and I find the click through rate to be higher than other merchant companies I have previously used (which means that more people are clicking on the banners and links).
---

Swoop is an affiliate company specifically made for food blogs – and they are amazing! All you need to do is place a code in the header of your blog and Swoop will insert an ad within the content of your site, typically in an article or a recipe, when it finds a contextual match. You can also choose to only display Swoop ads (like I do on my blog) in your recipe cards as opposed to throughout your posts. I think every food blogger should use Swoop – it's non invasive and you are guaranteed to make a few bucks every month.
---

VigLink specializes in in-text advertising. This means it converts words from your posts into affiliate links and if a user makes a purchase, you earn a referral commission from it. I briefly used VigLink so I cannot say much other than it was pretty easy making a few cents here and there. They have a good reputation and many bloggers seem to be happy and successful with them. My reason for not using them is simply that I already have many other links and ads on my blog.
---
Additional Food Affiliate Programs For Food Bloggers
Restaurant Affiliate Programs
Restaurant.com – Restaurant.com offers the best deal on more than 62,000 restaurants and providers across the US. They also offer gift certifitcates ranging from $5 to $100, and allow customers to save at thousands of restaurants across the country with just a few clicks.
Food Delivery Affiliate Programs
Caviar – Caviar delivers food from the some of the biggest city's best restaurants. Delivery available in San Francisco, Seattle, Manhattan, Washington DC, Chicago, SF: East Bay, SF: Peninsula, Boston Los Angeles, Philadelphia, Brooklyn & Queens, Portland, Dallas, Sacramento Marin County, Main Line, and Fort Worth.
Winc – is the #1 Personalized Wine Club in the country. Winc works directly with small production winemakers from around the world to bring wine lovers the highest quality bottles at various price-points.
Healthy Eating Affiliate Programs
California Tea House – California Tea House is a gourmet loose leaf tea company that carries the highest grade loose leaf tea and custom, flavored tea blends.
Matcha Source – Matcha Source sells premium matcha green tea powder from Japan and related accessories.
Katz Gluten Free – Katz Gluten Free features an extensive selection of products, to meet the culinary demands of every gluten-intolerant individual. Their products are 100% pure, all natural high-quality and fresh ingredients, with no preservatives added.
Grocery Affiliate Programs
Fresh Direct– Fresh Direct is a leading online fresh food grocer in the US, delivering premium quality fresh-from-the-farm food and brand-name groceries directly to customers' doors.
Safeway – With Safeway you can earn commissions by promoting their online grocery delivery service on your blog. Every time you refer a new consumer from your blog, you can earn up to $25 for every qualifying purchase.