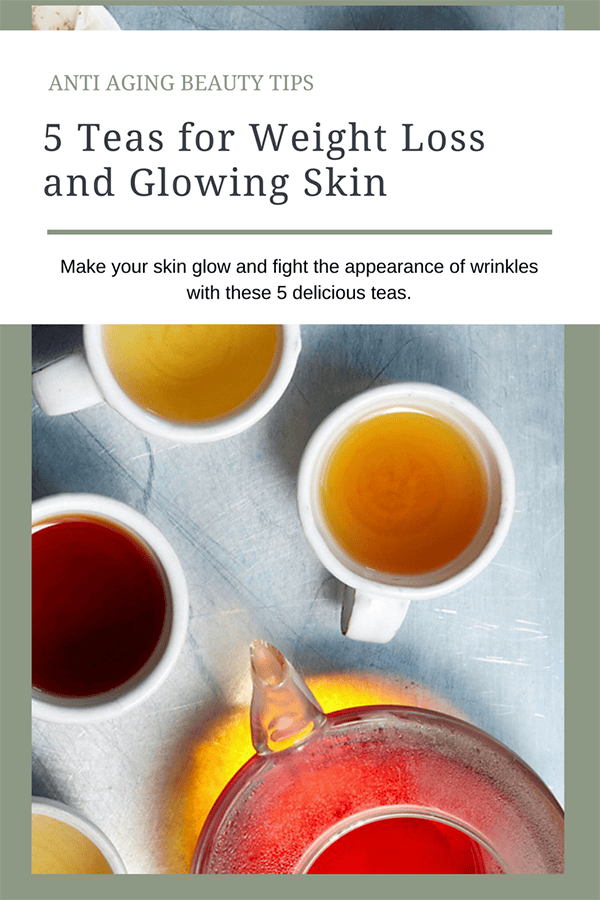 Drinking tea every day can yield some pretty amazing results: it can lower cholesterol levels, strengthen your bones and teeth, boost your immune system and even battle cancer. But did you know that drinking tea can also help you lose weight, make your skin glow and fight the appearance of wrinkles? Here are 5 of my favorite teas (in flavor and health benefits) I drink regularly to maintain a strong core, good skin and healthy waistline.
1. Green Tea (weight loss + good for the skin)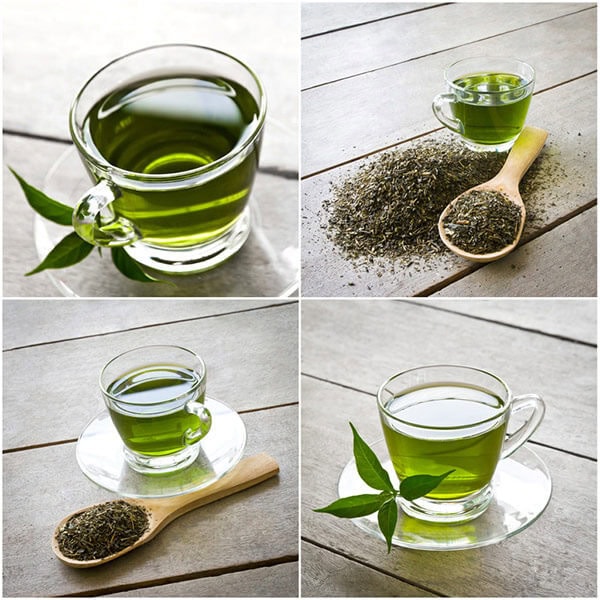 The health benefits of green tea seem endless! Not only does it help shed a few pounds – up to 7 pounds in a year if you drink 1-2 cups a day – it also does wonders to the skin. Green tea can decrease inflammation associated with aging and protect the skin against free radicals (such as UV rays – the main cause for aging skin). The catechins (an antioxidant) found in green tea help prevent cell damage and repair the skin. Green tea is available in tea bags or loose leaves.  One cup of green tea contains about half the amount of caffeine a cup of coffee does. I drink green tea every day – mostly in loose leaf format because I find the flavor and aroma more pleasant.
2. Oolong  (weight loss + good for the skin)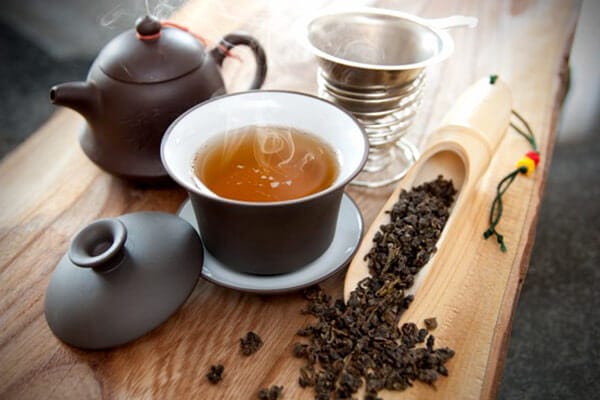 Oolong tea can boost the metabolism for up to two hours after drinking! Because it contains polyphenol, it can also block enzymes that build fat. Drinking one to two cups a day can help in losing weight. Oolong tea is also packed with anti-oxidants (which fight free radicals – a main cause for aging skin) and can aid those suffering from skin disorders such as eczema. Oolong tea contains more caffeine than green tea, but less than coffee.
3. Yerba Maté (weight loss + good for the skin)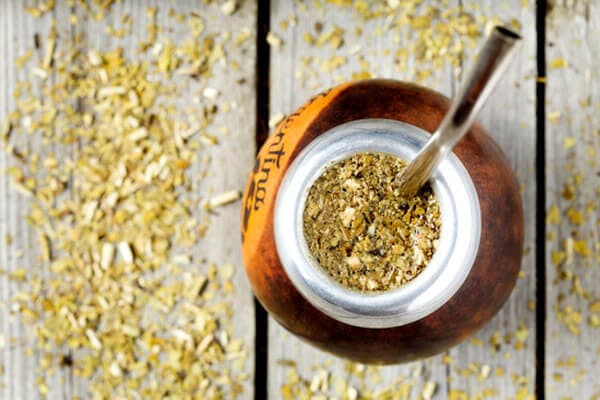 Yerba maté is loaded with antioxidants, which are essential to repairing skin damage. It's a powerful tea to sip on if you mainly want to focus on making your skin glow. It also supresses the appetite (drink one cup whenever you get the munchies). One cup of yerba maté contains about as much caffeine as coffee does, but with added minerals and vitamins (such as vitamin B, C, manganese and potassium). I occasionally drink yerba maté in tea bag format as I find loose leaves too bitter and strong.
4. Chamomile (good for the skin)
For those who prefer caffein-free teas, chamomile tea is the perfect substitute for glowing skin! Containing anti-oxidant properties, it fights against aging and helps rejuvenate the skin. Save those used tea bags (must be cooled down) as chamomile tea also helps remove dark circles and puffiness around the eyes (apply and leave the tea bags for 5-10 minutes). It's also very effective in healing acne scars and reducing skin irritation.
5. Rooibos (good for the skin)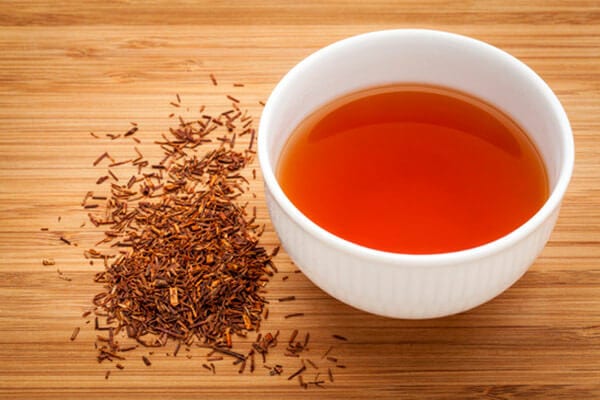 Also caffeine-free, rooibos is a red tea that comes from South Africa. It contains strong anti inflammatory properties that help treat skin conditions like acne and rosacea. It's also high in alpha hydroxy acid and zinc (often found in anti aging skin products), which can reduce fine lines and wrinkles. Drinking rooibos tea every day will revitalize your skin and give it a clear and glowing complexion.
Make tea time fun with these tea accessories: