12 Cooling Recipes To Combat The Summer Heat
*This post may contain affiliate links. Read my disclaimer here.
Keep it cool this summer with these 12 easy and delicious recipes that require minimal stovetop time!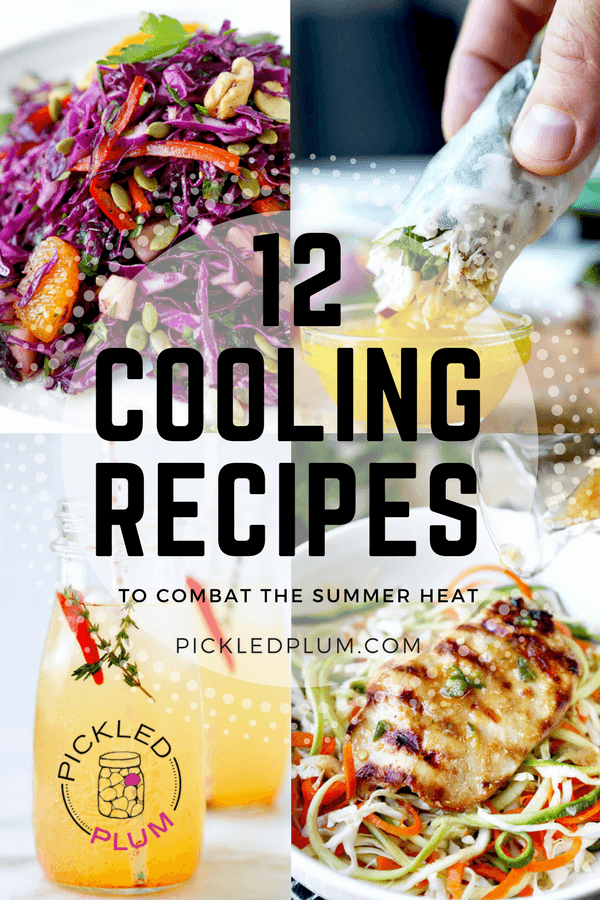 12 Cooling Recipes to Combat the Summer Heat
The struggle is real! When it's super hot outside, turning all four burners on and cooking a full meal can seem like an act of steamy treason. I mean, that tiny window AC can only do so much to mitigate the summer heat and humidity, right!? While some of these recipes call for a bit of time spent over a flame, I've kept it to a minimum. So whether you're whipping up lunch at home for the family – or prepping side dishes to take to the August BBQ blowout, there's something here that will satiate your appetite while keeping it light and cool. It'll be back-to-school soon enough… So enjoy the rest of the summer, friends! And stay cool!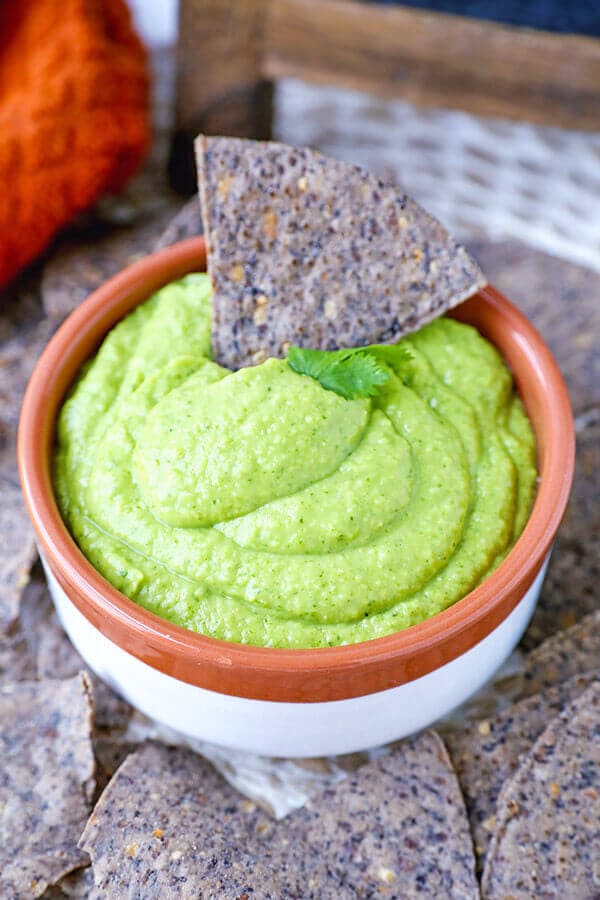 Yep – guacamole is a no brainer in the summertime. Well, guasacaca is guacamole's smokier, creamier, lesser-known Venezuelan cousin. A delicious and bright summertime diva! GET THE RECIPE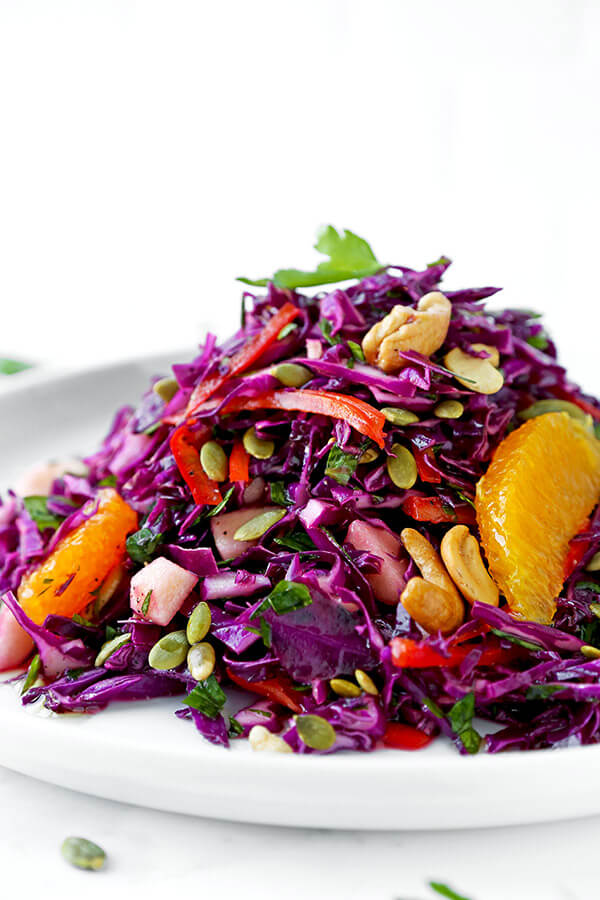 Whether you're going to a cookout, or just looking for an easy side dish for dinner tonight, this colorful and tart salad is loaded with both antioxidants AND flavor. Delish! GET THE RECIPE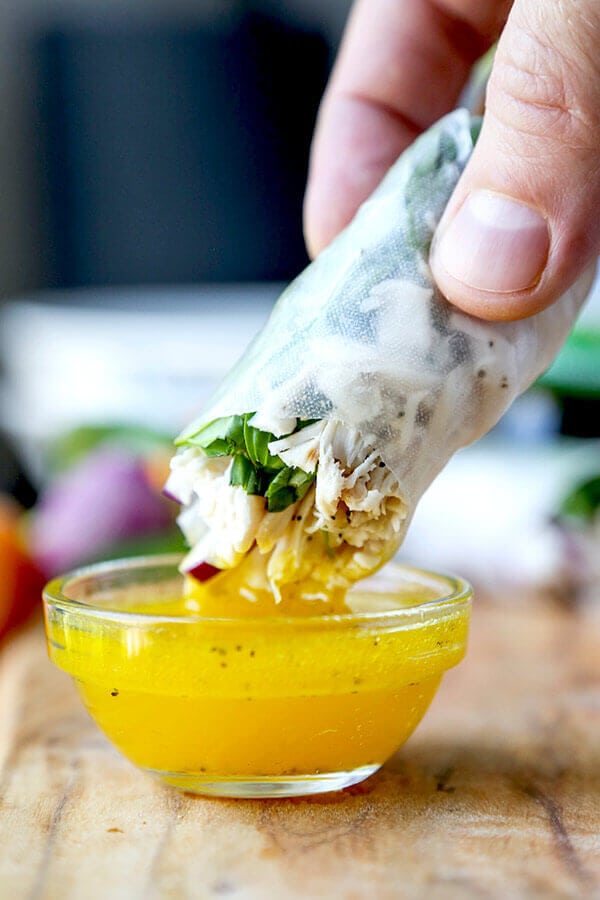 Get ready to devour the flavors of Italy, wrapped in a Vietnamese cloak. These light and summery flavor bombs come with a bright, citrusy dipping sauce. GET THE RECIPE
Yes, you have to boil water for this one. But I promise that it'll be worth it. These savory Korean noodles are loaded with veggies and are best served room temperature or cold from the fridge. Double up the recipe and make extra to keep as a delicious summer snack. GET THE RECIPE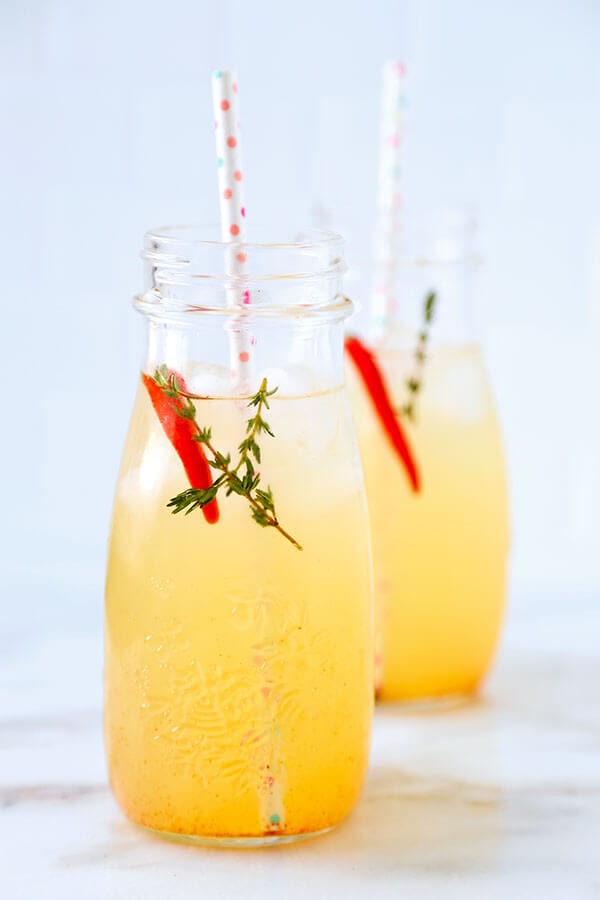 Combat that lazy 3 o'clock afternoon energy-drop-off off with a pucker-worthy, electrolyte-loaded vitamin C bomb! This bright tonic will perk you up while keeping the summer heat at bay. GET THE RECIPE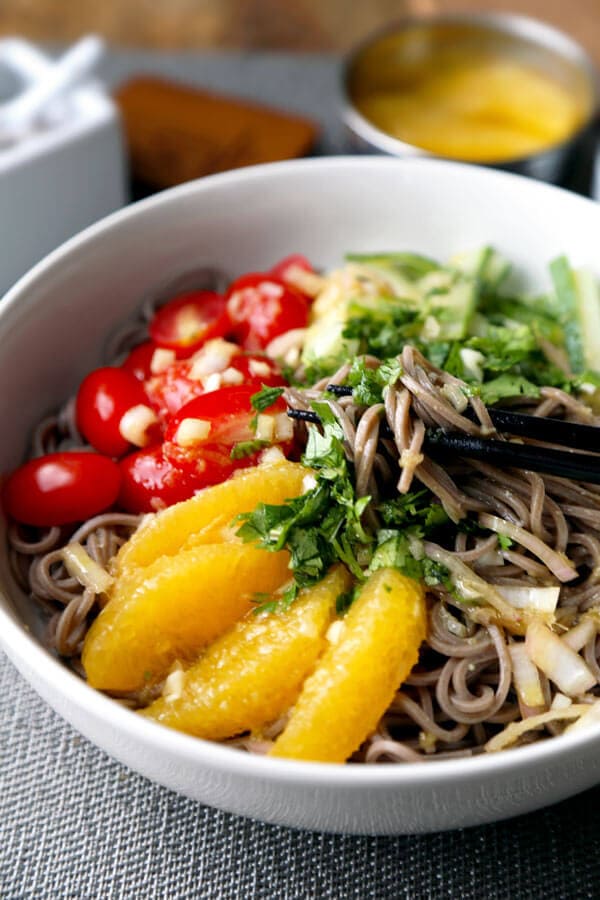 Lunch is served! To me, there's nothing quite as satisfying during the summer months as soba noodles. They manage to be filling AND light all at once. This soba salad is sweet and tangy (and perfect). GET THE RECIPE
This is a summertime staple that keeps in the fridge for a while. So a big batch of this light and savory pasta salad will keep bellies full and tastebuds satisfied – with a bare minimum of kitchen stress. GET THE RECIPE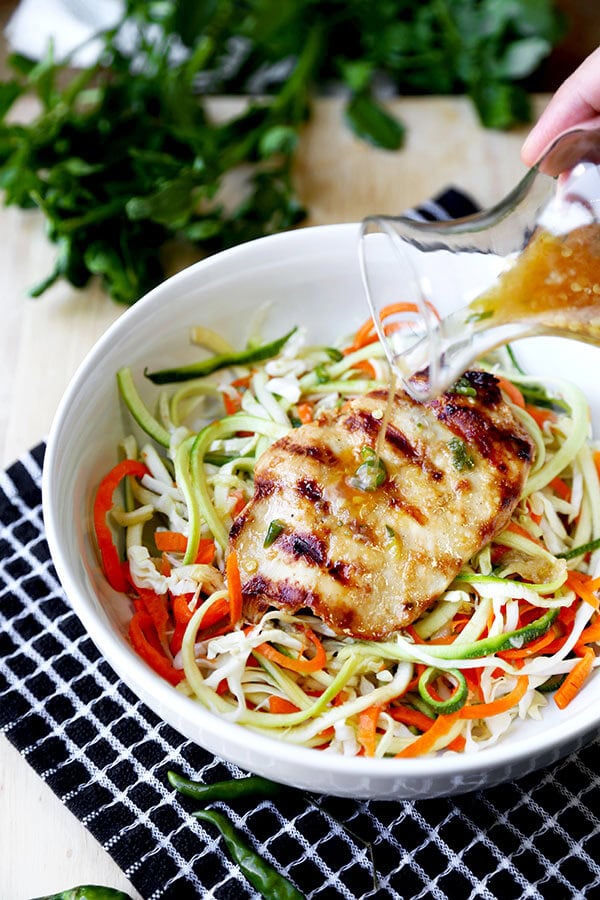 Grilling out? Get some grill marks on that chicken and devour fish-sauce and citrus doused spiralized veggies with your friends and family at the cookout. Ready in 23 minutes from start to finish! GET THE RECIPE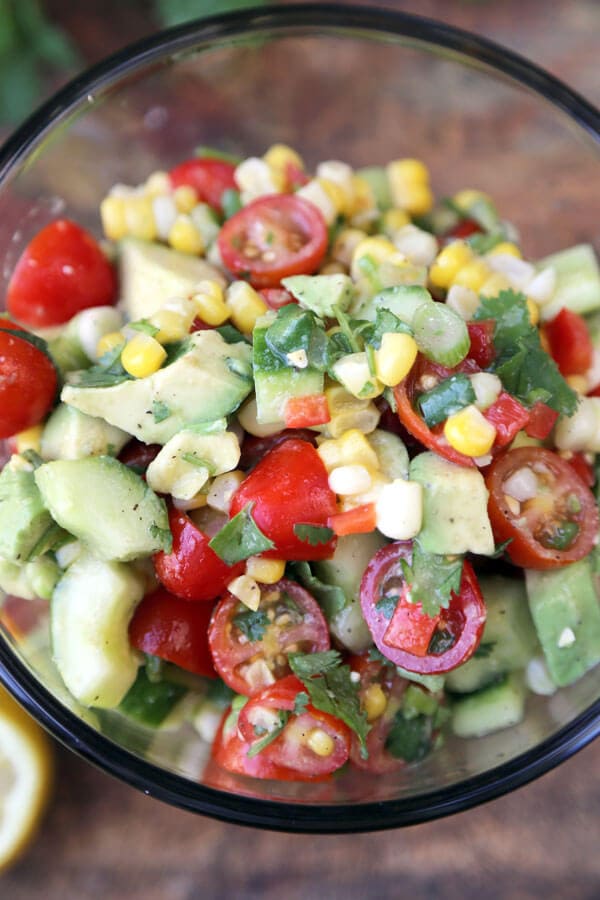 Hello Corn. Howyadoin' Avocado? Lookin' good tomato! This salad is a who's who of perfect summer ingredients. Bonus: it's all super healthy! GET THE RECIPE
In the summertime, the secret to this delicious garam masala loaded Indian recipe is HOW you cook it. Forget the stovetop. Go for your slow-cooker (or rice cooker) and keep the kitchen as cool as a cucumber while you cook up a storm! GET THE RECIPE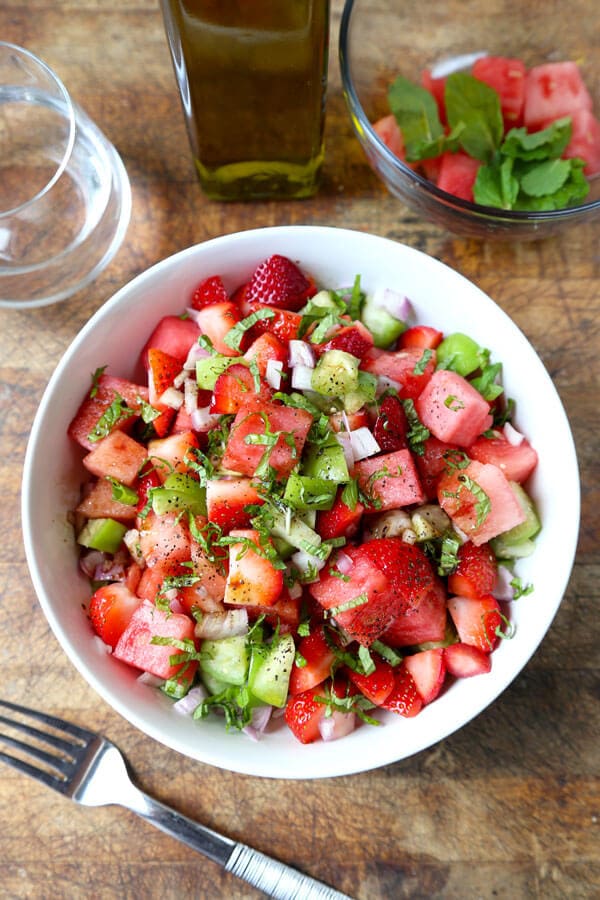 This sweet and tart fruit-loaded recipe makes it on all of my summer lists for two simple reasons: It's super easy to prepare – and it's absolutely delicious. Added summer advantage: It'll hydrate you while you eat! GET THE RECIPE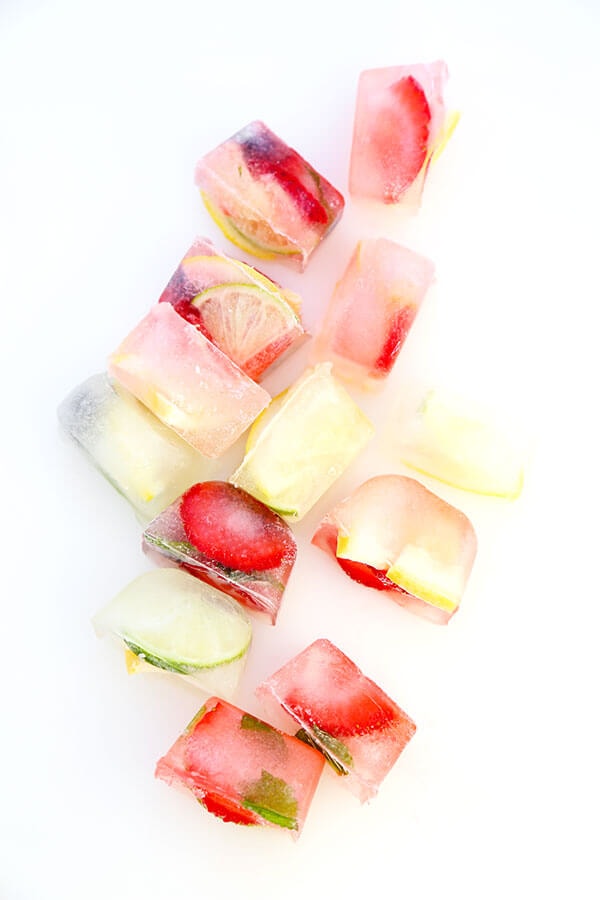 Yep – it really is as easy as chopping fruit and freezing it in ice cube trays. Whether you put these in a cocktail, a glass of lemonade – or just chomp away under the cooling breeze of the open freezer door, ice will never be quite the same. Stay cool! GET THE RECIPE
Pickled Plum is a participant in the Amazon Services LLC Associates Program, an affiliate advertising program designed to provide a means for sites to earn advertising fees by advertising and linking to amazon.com.