Written by: Ben Phelps
Smoked Tofu with Asian Celery at Szechuan Gourmet/ Tofu on 7th
"The best Chinese food is always served in the diviest places," I said. Caroline looked at me like my head was on fire. I should have rephrased that and said the best Chinese food I've had in New York seems to be served in the diviest places. Yeah, OK – there's Hakkasan in Midtown. And Shanghai and Beijing are packed with amazing restaurants where you book 30 days in advance of the numeric date – where the dress code means wearing a BossPradaVuitton combination – where the maître d' has a doctorate. But in NYC, I search for the happy walk-in-off-the-street-accident with different criteria for Chinese than I do for French. That might not be the most culturally sensitive thing I've ever said… But if you've had a proper Szechuan smoked tofu with Asian celery salad, drenched in a numbing, smoky chili oil in a no nonsense dining room, you may find yourself profiling restaurants in search of the perfect bite as well.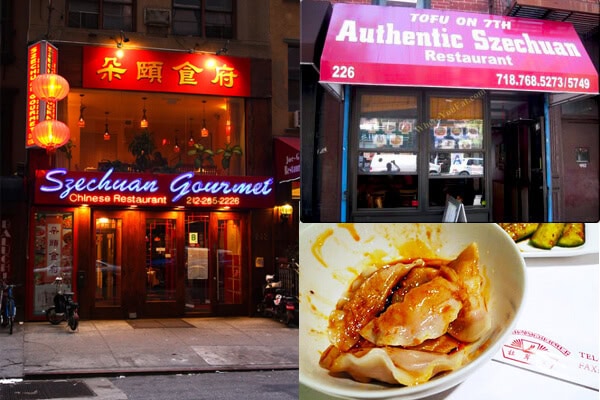 My first experience with smoked tofu and celery was at Szechuan Gourmet on 39th Street. The thin celery ribbons, tossed in an aromatic chili oil made of different peppers and paired with smoked pressed tofu gave the dish a toothsome heft, almost as if there was cured meat in the mix. It was also my first experience with julienned jellyfish drizzled in chili scallion oil and a proper dish of garlicky lamb, wok seared with chili and cumin. I walked away from that meal feeling like quite the intrepid explorer. This wasn't the gloppy Chinese food I grew up on. The liberal use of dried red chilies and Szechuan peppercorns left my mouth pleasantly on fire and numb at the same time. After that first experience, I was making up excuses to go to the Garment District just to pick food up to go. Then we moved to Brooklyn and the crazy stable of new places to try (and the idea of interborough travel to get my fix) rendered that trip more infrequent.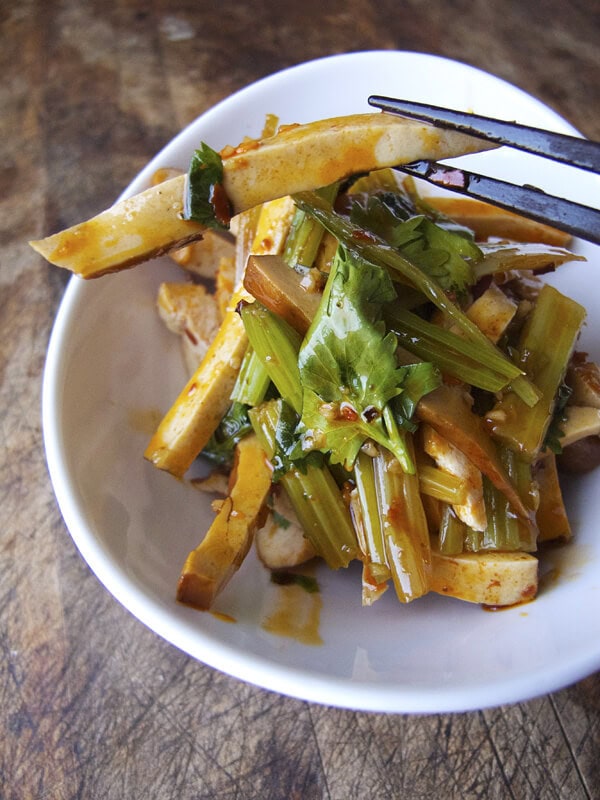 A month after the big move, Caroline and I walked past a modest storefront in Park Slope called Tofu on 7th that had grainy 3×5 photos of Szechuan dishes that looked volcanic taped-up in the front window. I stopped us in our tracks. Were these the droids we were looking for? It looked promising indeed. We grabbed a menu and scoured it for a few dishes that we had been missing. There was Mapo tofu with minced pork, incendiary dry pot shrimp with young bamboo and… wait for it… smoked tofu with Asian celery. Check and mate. Now, with the temps outside fit for neither man nor beast, we fire up NHL Center Ice on the PS3 and order up food way better than you should be able to get delivered with a few mouse clicks on Seamless.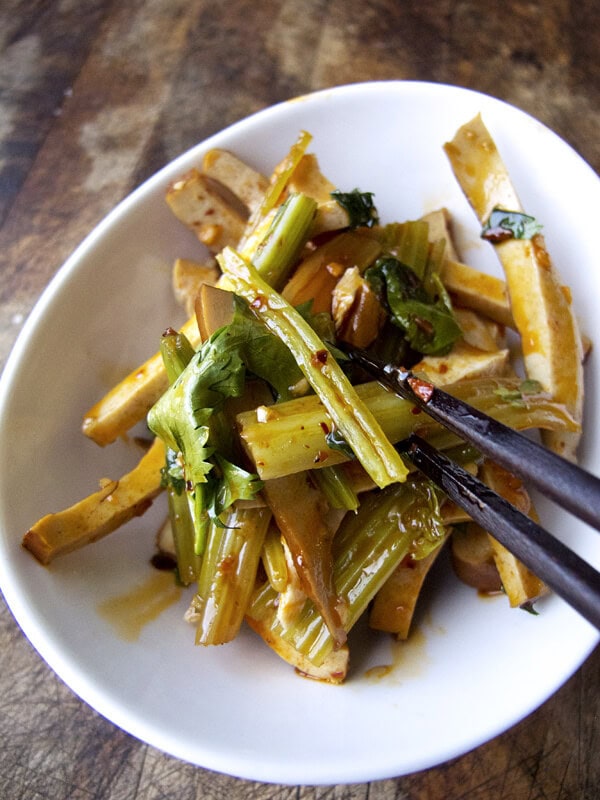 Szechuan Gourmet is located at 21 West 39th Street in NYC
Tofu on 7th is located at 226 7th Avenue in Brooklyn