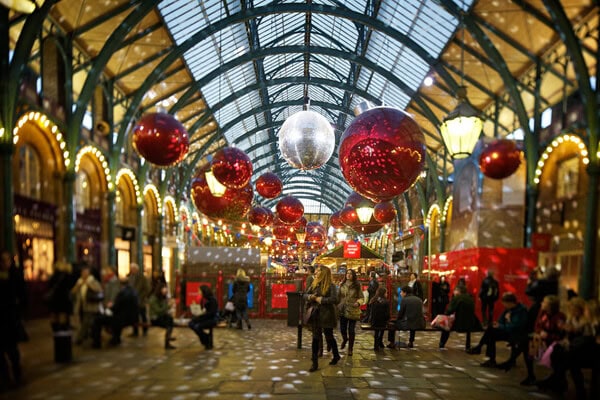 Christmas gift ideas for foodies and home chefs
It's that time of the year again when shopping for gifts can become a very stressful experience! Unless I'm buying for my husband, I'll spend most of my time shopping online since it means I don't have to walk around aimlessly from store to store and worry about wrapping gifts. Sounds terrible doesn't it? I'll admit it does but to me Christmastime is more about relaxing and cherishing moments with the people I love. It shouldn't feel like work!
Here's a quick, no fail Christmas gift list for cooks, foodies and aspiring chefs. Essential and fun items to create dishes and simplify the cooking process.

I only recommend products I own, find very useful and are good quality.
Christmas Gift guide
If you follow my blog, you know I couldn't live without my immersion hand blender. This is the tool I use most, by far, in the kitchen. You can make whipped cream, purees, soups, mayonnaise, dressings – the list goes on. A wonderful weight loss tool too as you can quickly blend boiled veggies and make pots and pots of delicious, savory soups.
There are plenty of rice cookers out there that are less expensive than this one but Zojirushi is a Japanese brand that makes high quality and long lasting machines. Having a rice cooker is so much easier than cooking rice in a pot. It also keeps the rice warm for a long time (automatic feature) so you don't have to worry about perfect timing come dinner time. For rice lovers, this is the ultimate gift.
A knife sharpener is essential if you cook every day like I do. This is the one I use and love because it has a 2-stage santoku sharpener – one coarser than the other. The coarser side is to reset an edge on a dull knife, while the other is to fine-tune (add more sharpness) to an already sharp knife. The handle grip is also very easy and comfortable to hold.
This set was given to me by my lovely mother-in-law about 3 years ago and has remained perfectly durable. There's enough pots and pans to make a complete meal (soup, side dishes and meats). They're very easy to clean and stack up nicely to save space.

I got on a pickling kick this year and to have basic jars like this one comes very handy. They can also be used to store pasta, rice and look great on a counter.
Flavored olive oils are great gifts to give! Everyone loves getting these cute little bottles of extra flavor as they add dimension to the simplest of dishes and look adorable on shelves. They're also very affordable if you're on a budget.
Every woman needs a cute apron in the kitchen! I have 3 that I love to wear because they make me feel so girly and playful. I love the retro-chic look of this one, especially the A-line cut, making it look like an actual dress. So cute!
This is something cooks won't buy for themselves (real chefs only use knives right?) but secretly dream of owning. This is another great gizmo to have if you're planning to go on a diet as it dices and minces pretty much anything in seconds, making cooking much faster and easier.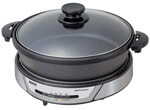 Eat healthy with an electric skillet and make yakiniku, shabu shabu, hot pot and so much more, all from the comfort of your living room. This makes cooking so easy!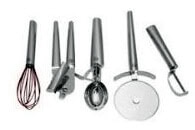 If someone had told me a year ago that I would become addicted to the cookware line of someone who's on the Food Network, I would have said "Never gonna happen!" But Giada's line is AMAZING! From the simplest silicone spoon I can no longer live without to sturdy mixing bowls, whoever is doing her line incorporates high quality, practicality and beauty to perfection.