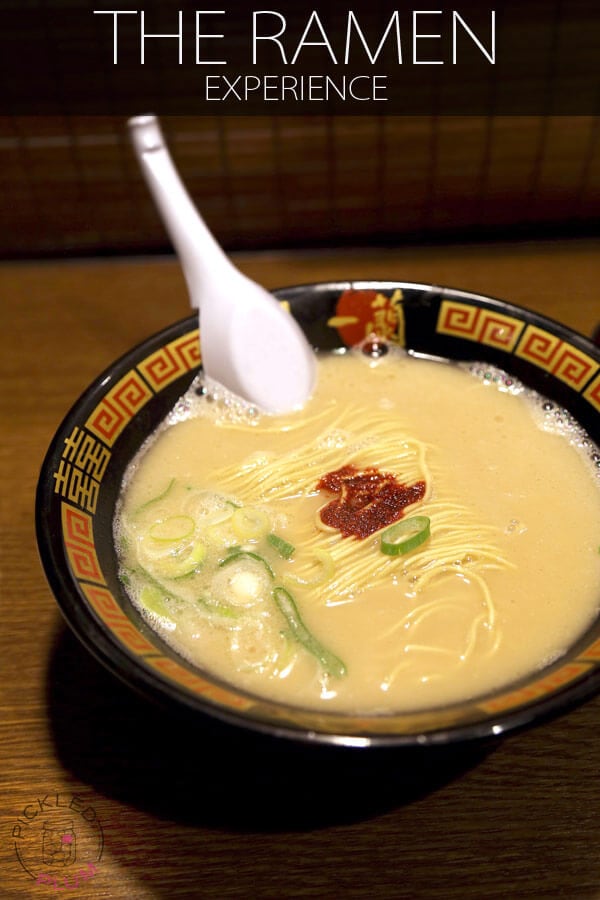 The Ultimate Ramen Experience.
Eating ramen in Japan is a religious experience. Whenever I come for a visit it's almost guaranteed that ramen will be the first dish I eat. Not only is it absolutely delicious, it's also very easy to find! Walk down any street in Japan and you are bound to find yourself staring at a poster advertising 'ramen flavor of the month' outside a small noodle shop. While I do enjoy Tokyo style ramen (soy sauce based broth), my heart goes to Kyushu's tonkotsu (pork based broth) for best ramen in the country. Milky white soup made with pork bones that have been simmering for hours is something everyone should experience at least once in their lives. A perfect bowl of tonkotsu ramen is hard to beat – it's the ultimate late night snack and the best comfort food ever invented.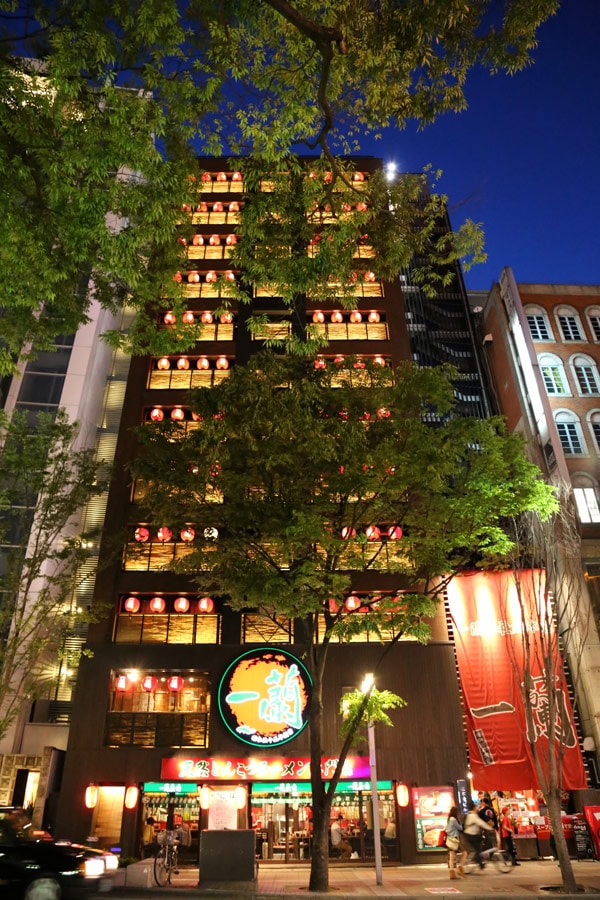 And when you find a place like Ichiran, a famous chain of tonkotsu ramen restaurants in Japan, the whole definition of 'the perfect bowl of ramen' takes on a new meaning. First you must go to the front entrance and buy a ramen ticket using a ticket vending machine. Then you walk to the end of the line and wait until it's your turn to sit down and eat. Once inside you are directed to an area where each stool is separated by wooden partitions. Think of it as having your own private cubicle where the only goal is to concentrate on the flavors and be one with ramen.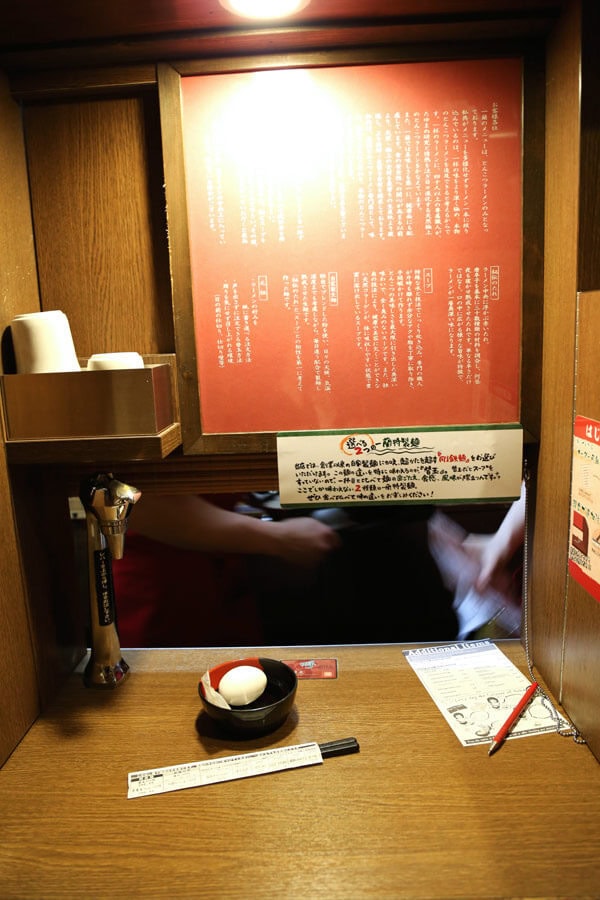 This is where it becomes fun: the next step is to customize your own bowl of ramen by putting a check mark next to the ingredients you would like to add. Ring the bell and someone from the other side of the wall that's facing you will slide a hand out and grab your sheet along with your ramen ticket.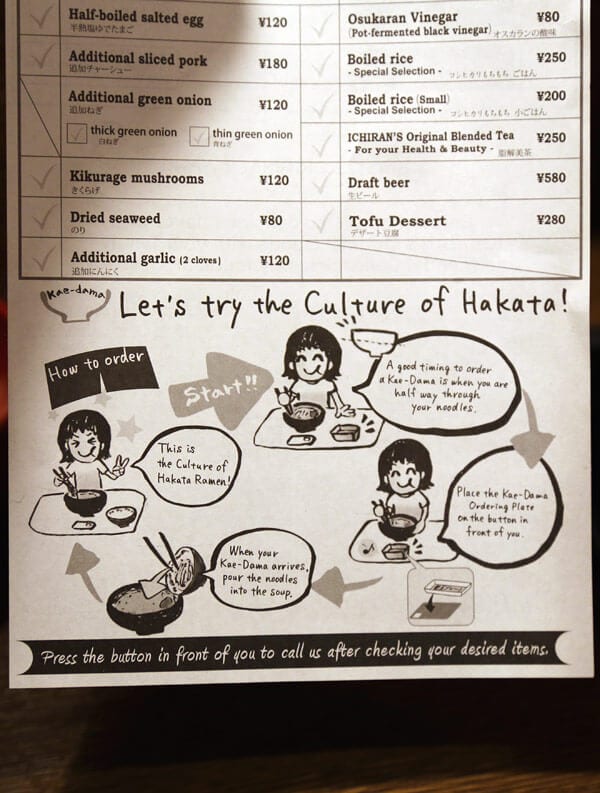 You are now done with the work portion of this journey. Pour yourself a cup of tea and wait a few minutes while they prepare your meal.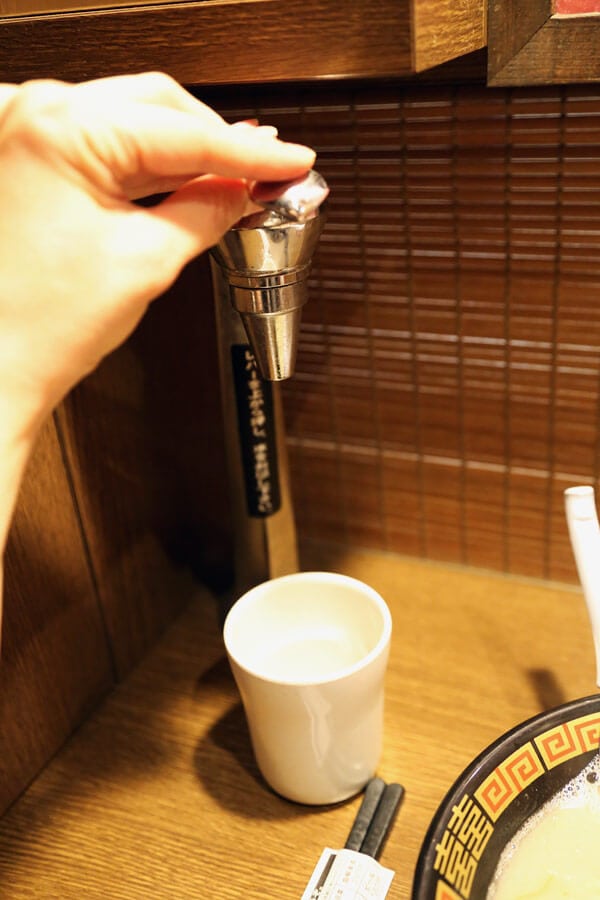 Patience is a virtue…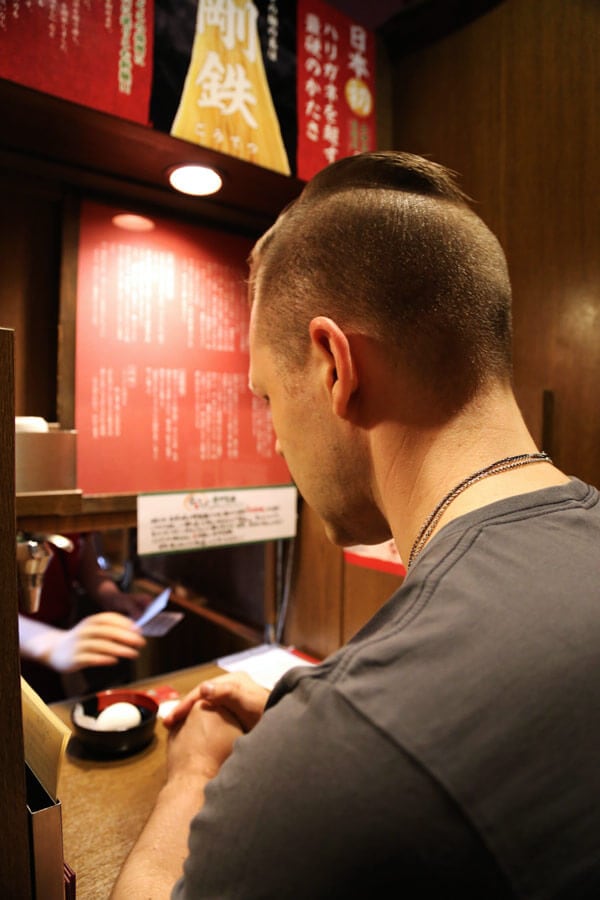 I recommend ordering a boiled egg with coarse sea salt as a side. Peeling the egg makes the agonizing wait go faster.
When your bowl of ramen has finally arrived, take a moment to breathe in the incredible aromas of homemade pork broth and freshly cut and boiled noodles. Now take your chopsticks, grab your spoon and dig in!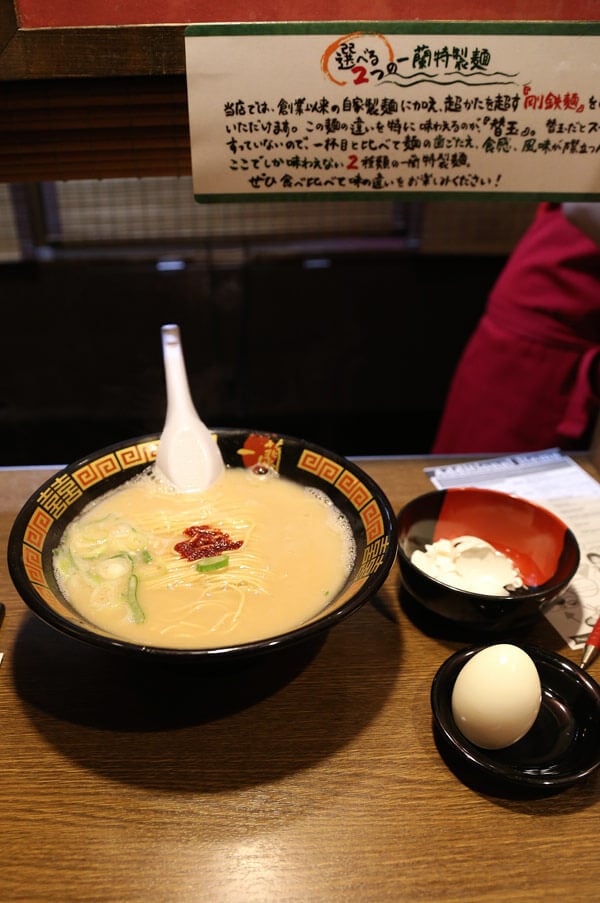 Slurp if you can; this cools down the noodles and enhances the flavors (don't overdo it – too loud can be considered to be rude).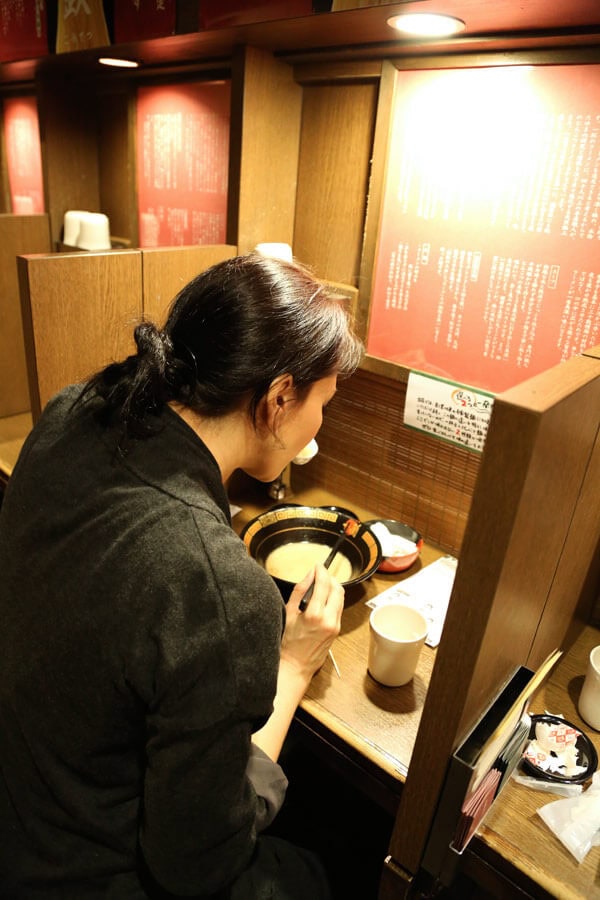 If you have finished all of your noodles but still have a lot of broth left, you can order kaedama – noodle refill. Might as well go all out, this is the ultimate ramen experience.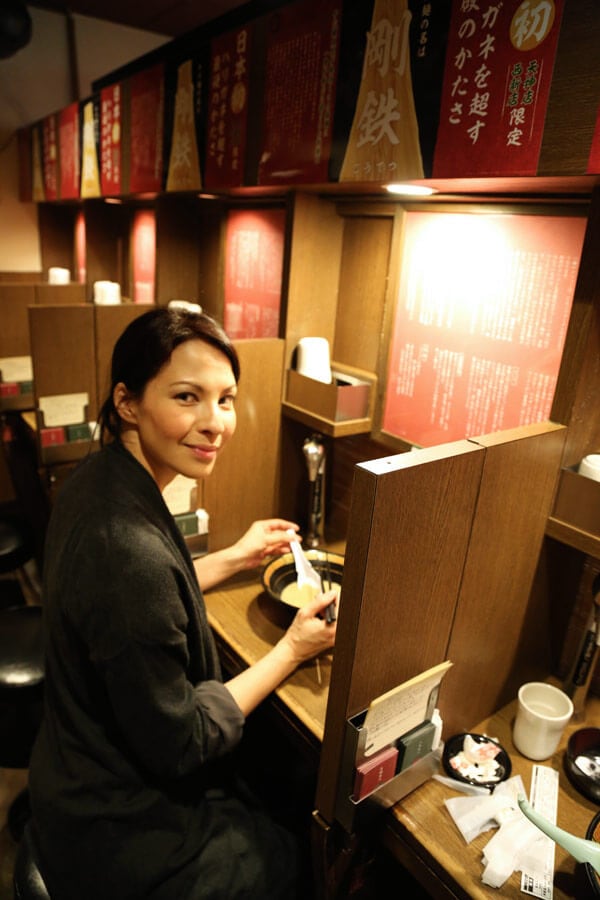 Once your ramen experience is done, pull yourself up, leave the premise and finish the evening in a pachinko parlor or arcade game center. Oyasumi.