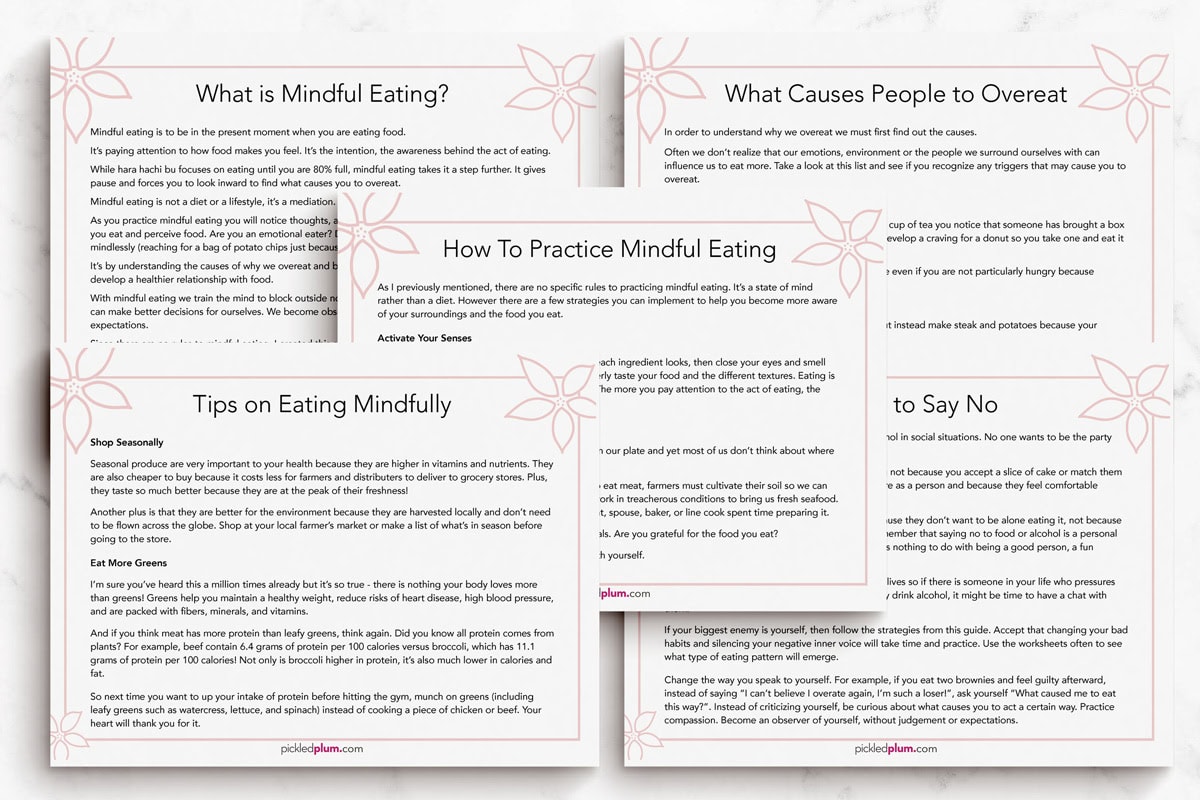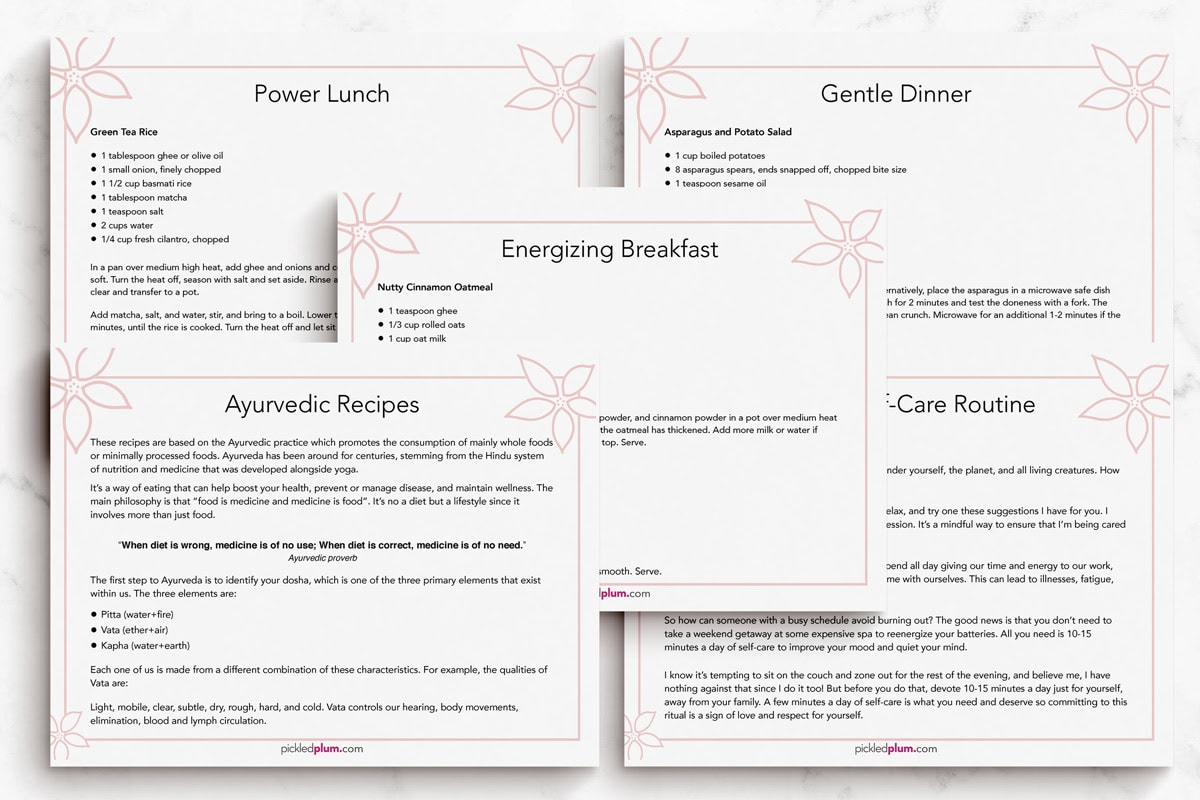 Did you know that the average size of the American dinner plate has increased 36% since 1960, going from 8 inches to 12 inches in diameter?
If you're like millions of people, you've been conditioned to believe that losing weight is only possible by eating low fat and low calorie foods, with grueling workout routines, dangerous weight loss pills, extreme diets and even risky surgery.
The Mindful Eating Guide will teach you easy techniques to master the practice for long-term weight loss and a happier mind! Mindful eating (or conscious eating) leads to numerous well-documented health benefits, including….
Boosting metabolic and psychological health.
Improving digestion.
Lowering daily caloric intake.
Helping control binge eating.
Reducing food cravings.
Reducing stress.
Increasing enjoyment with food and other aspects of your life.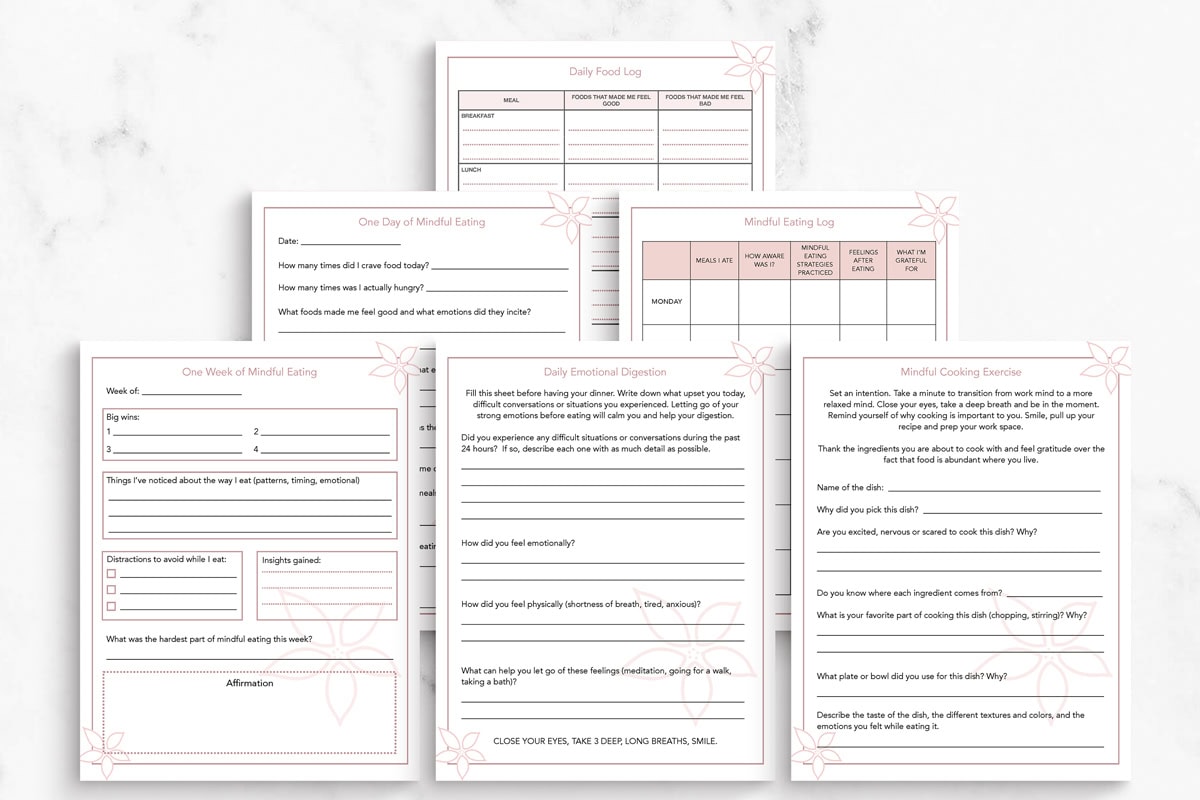 What's Included…
The Mindful Eating Guide contains easy-to-follow instructions on how to integrate the practice into your everyday life without being overwhelming.
What is mindful eating.
Why diets are bad for you.
What causes people to overeat.
Learning to say no.
How to differentiate between real hunger, cravings and emotions.
How to practice mindful eating.
Tips on eating mindfully.
20 ayurvedic recipes.
Evening self-care routine.
Other ways to increase mindfulness. 
Printable worksheets to help you keep track of your eating patterns and keep you motivated.
Access to our private Facebook group.
BONUS: Hara Hachi Bu Guide and Worksheets!
What is Hara Hachi Bu?
Hara Hachi Bu is the famous Japanese practice that teaches people to eat until they are 80% full. This simple concept has proven to lower body mass index (BMI) and reduce the risk of cardiovascular diseases, breast and colon cancer. With this practice you will learn the principles related to hara hachi bu. You will focus on appreciating the food you eat in smaller portions and at a slower pace.
What is hara hachi bu
Why I practice hara hachi bu
What are the benefits of hara hachi bu
How to practice hara hachi bu
Tools needed
Your first meal
Harmony
These two guides contain over 34 pages of useful information and 9 worksheets to help you implement these principles into your everyday life.
Notes
This is an instant digital download (nothing will be shipped). Due to the nature of the products, no refunds or returns can be made at this time.