Does any of this resonate with you? You are overwhelmed about taking the next step to better your life because you don't know where to begin. You lose your motivation quickly because you don't believe you can succeed. You've been planning a dream vacation for years now but cannot find the time or money to make it happen. You do well budgeting for a few days but lose control as soon as you see something you want. You forget passwords, doctor's appointments, when your pet was last vaccinated, because there are simply too many things to remember.
If you are feeling any of these, the Deluxe Life Planner is here to help you!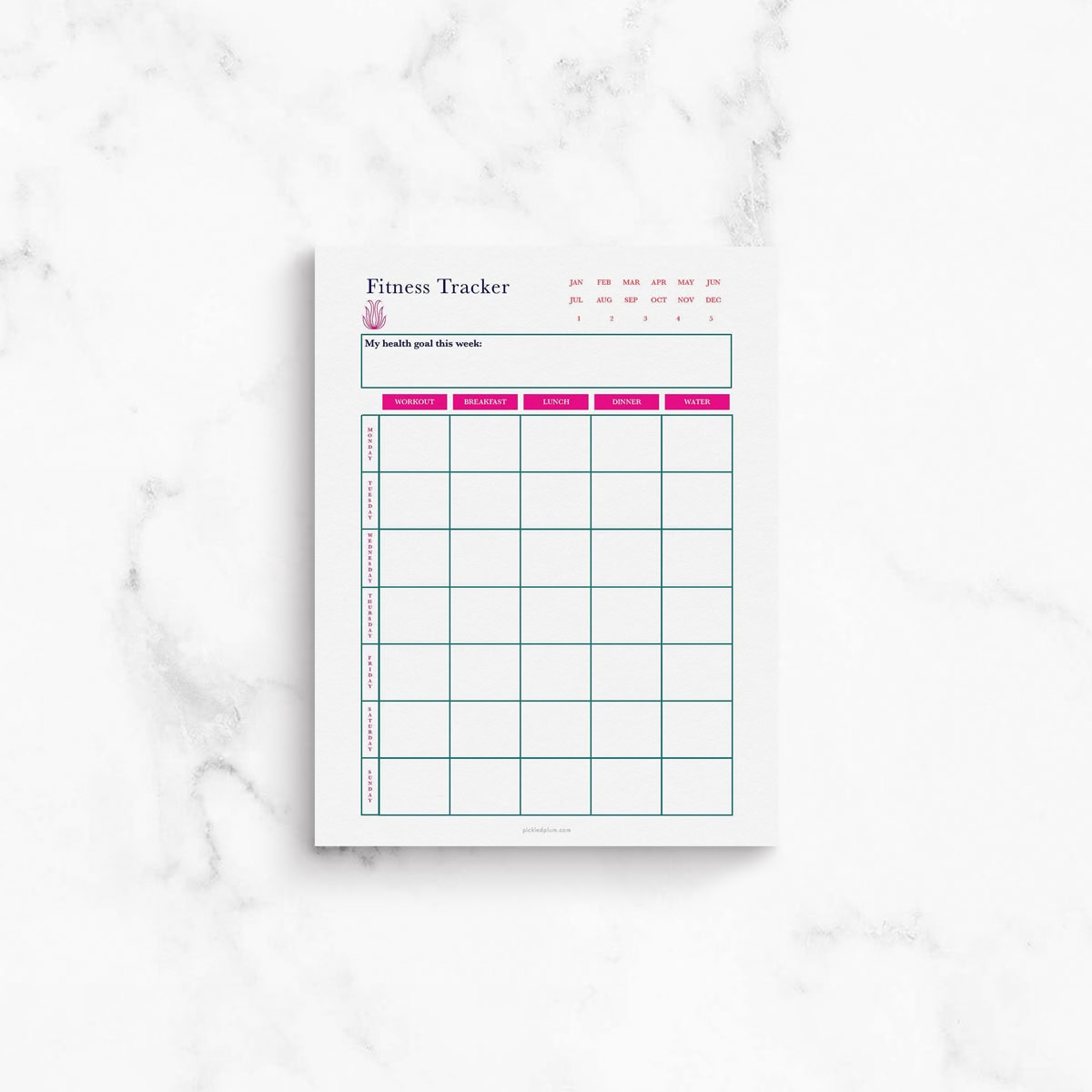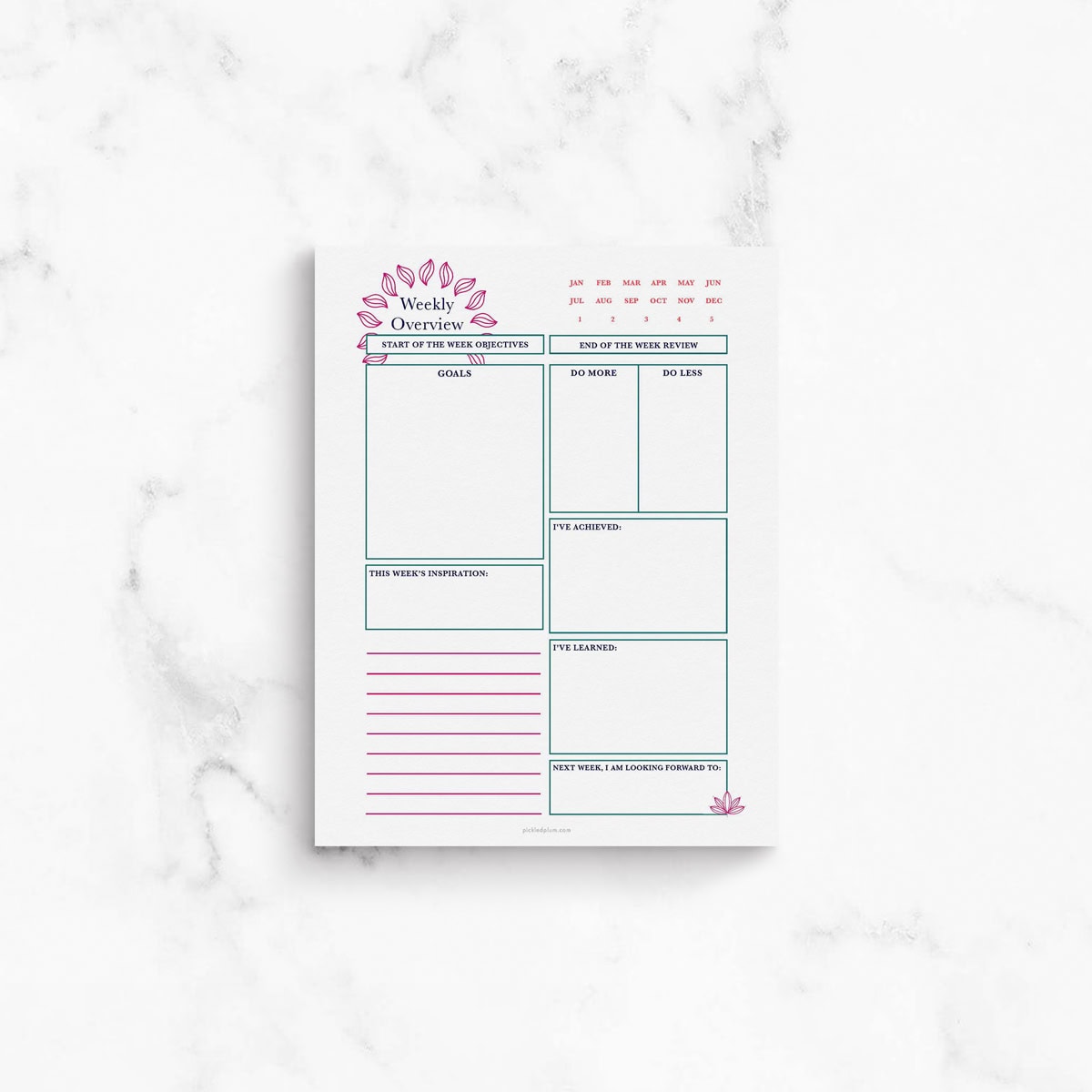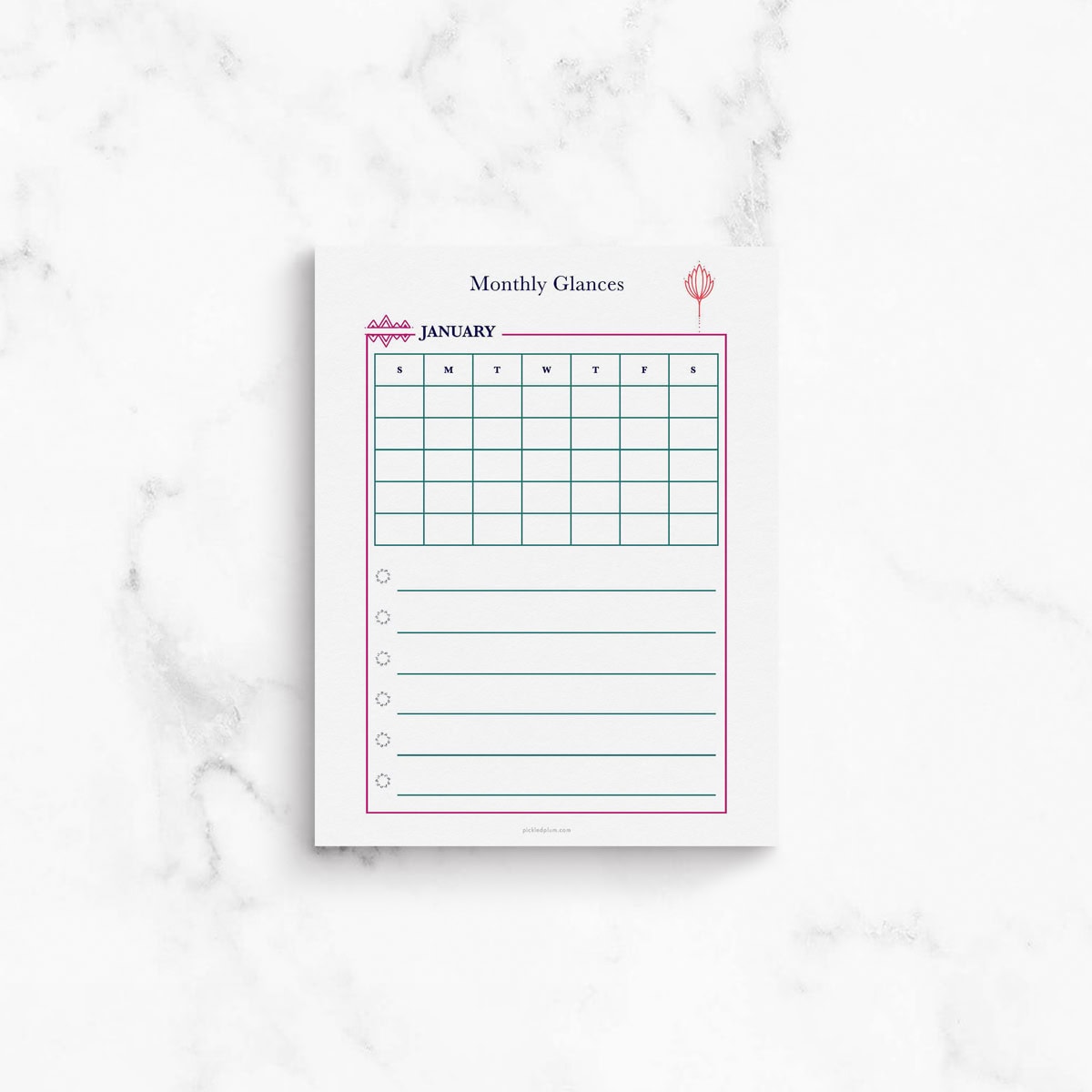 What's Included…
The Deluxe Life Planner comes in black and white or in color (both included), and includes 76 printable pages (made to fit A4 and standard US paper) to help you get organized. This is a printable digital planner, NOT a physical product.
Deluxe Life Planner cover
Yearly Overview
Top 5 Goals of the Year
Monthly Calendar (undated)
Monthly Overview
Good Habits Tracker
Weekly Overview
Schedule + To Do List
Motivational Quotes
My Value-Driven Life
Break it Down (Goals, Little Steps, Big Steps)
Achievements
Vision Map
Goal Planner (grid w/ prompts)
Important Dates Calendar
Birthdays and Anniversaries Calendar
Password List
Budget Keeper
Budget Review
Revenue Tracker
Expenses Tracker
Financial Summary
Bill Payment Tracker
Meal Planner + Groceries
Workout Tracker
Fitness Tracker
Medical Emergency Contacts
Medical Information
Doctor's Visits
Blood Pressure Log
Blood Sugar Tracker
Symptoms Tracker
Dental Log
For the Babysitter
Doctor's Visits
House Chores
Vet's Visits
Preventative Medicine (flea/tick/heartworm)
Vaccinations
For the Pet Sitter
Travel Planner
Packing Checklist
Travel Budget
Travel & Hotel Information
Travel Journal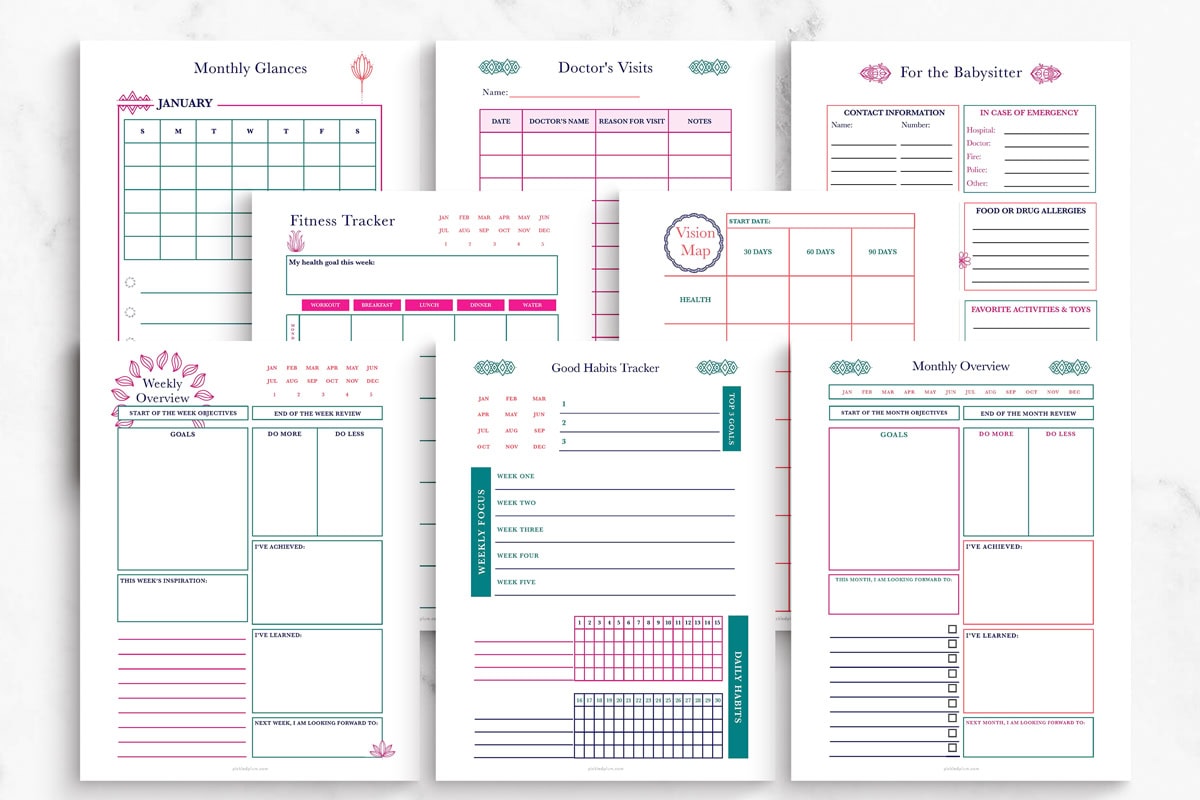 Why Use
This

Planner?

Because you accomplish more. It's as simple as that.

I've been a full-time blogger for the past 8 years but it wasn't until 4 years ago that my work really took off. The bigger my blog became and the busier and messier my daily life got. What used to be easy became harder – simple tasks like replying to an email or confirming an appointment suddenly evaded me. I was having a really hard time keeping track of all the tasks I had to accomplish on a daily basis. Eventually, I gave in and bought a planner.

It was the best decision for my career and personal life.

Since using a planner, my career and finances improved by leaps and bounds. I was able to see exactly how I used up my time so I could manage it better, and where I was spending money I didn't need to.

I was no longer scattered brain because I only needed to look in one spot to find everything I needed.

Lists are time savers and there is nothing more satisfying than putting a check mark after a task has been accomplished!

Since then I've been able to accomplish more than I ever thought possible and still have time every day for a hot bath and a glass of wine!
Notes
This is an instant digital download (nothing will be shipped). Due to the nature of the products, no refunds or returns can be made at this time.