One of my all-time favorite things about eating at a late-night Izakaya in Tokyo, or tearing in to a quick sushi lunch in Brooklyn, is the side salad that makes its way to the table almost immediately after the waitress clears the menus. They must be clairvoyant. I need that salad to either curb a bit of my ravenous hunger or, in some cases, to wake my appetite up and prime my palate for the good things to come later in the meal. My all time favorites are the ginger-carrot and the nutty sesame dressings that have become the ubiquitous salad toppers at the beginning of a proper Japanese meal out. And what could be better than being able to whip up that same authentic taste at home – without having to break out the grater, measuring spoons and immersion blender?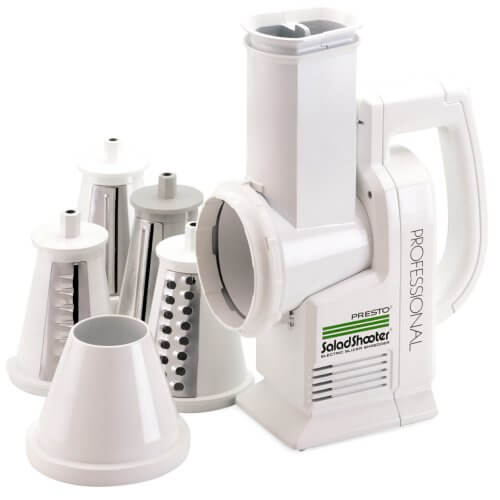 I'm incredibly excited to be partnering up with my friends at Wafu who are offering my readers (that's you!) the opportunity to win some world-class salad dressings and flavored mayos that perfectly nail the delicate flavors you'd expect to start your omakase in Shibuya. And one lucky winner will make out like a bandit and get some help in quickly chopping up the perfect salad experience!
Grand Prize: One winner will receive one Presto 02970 Professional SaladShooter Electric Slicer/Shredder, one Party-Pack of Wafu Salad Dressings (6 bottles mixed) and one Party-Pack of Wafu Mayo (6 bottles mixed) – Total Suggested Retail Value $130
Second Prize: Two winners will receive one Party-Pack of Wafu Salad Dressings (6 bottles mixed) and one Party-Pack of Wafu Mayo (6 bottles mixed) each – Total Suggested Retail Value $60
It's very easy to enter: Scroll all the way to the end of the post and click on the Rafflecopter box for 19 chances to win!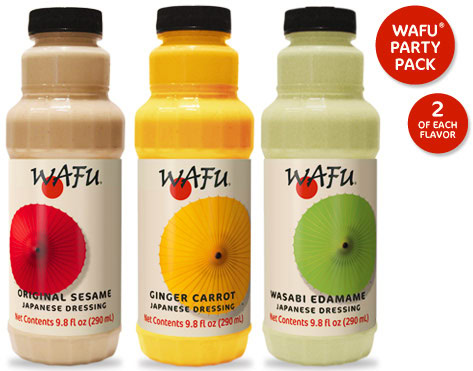 Wafu has brought the authentic flavors of Japan from the East to the West so everyone can enjoy them. And the products just happen to be good for you! Wafu salad dressings and mayonnaise contain no colors or artificial flavors, have no trans-fat, are low in cholesterol and are Kosher. The Original Sesame dressing is smooth and creamy with an unmistakable Japanese flavor. The Ginger-Carrot dressing is light, refreshing and zesty – and the Wasabi-Edamame dressing combines the sweet and natural flavors of edamame with a kick of wasabi!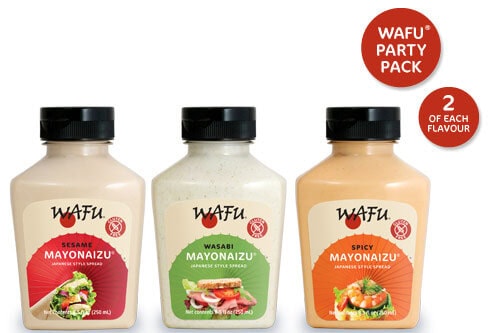 Want to add a unique flavor to sandwiches, appetizers, sushi rolls, wraps and canapes? Then Wafu Mayonaizu is the way to roll. Coming in Sesame, Wasabi and Spicy variations, you'll be finding excuses to whip-up late night sandwiches and spicy-tuna rolls! Check out their website – http://www.wafu.us.com/ – for some great recipe ideas.
Be sure to check the Terms and Conditions for this giveaway in the Rafflecopter widget below.
Please note: Wafu will be in charge of the shipping the winners these giveaway items directly.