I'm very excited to be partnering up with Tovolo – an inventive housewares company that makes super practical and fun-to-use kitchen tools – for a giveaway! There will be three (3) lucky winners who will receive one (1) awesome Tovolo prize package with a total suggested retail value of $71 each.
This Tovolo Kitchen Tool Set Includes:
Food Prep Trays ($22)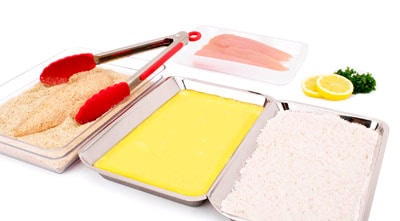 Food Prep Trays link together on your countertop for mess free breading and prepping. Kit includes 2 stainless steel trays, a base tray and a lid that stack neatly for compact storage. Stainless steel trays nest together in the base tray to a compact 8″ x 5.75″ x 1.5″ – and the angled sides keep your countertops mess-free. The lid seals for storage and doubles as a fourth tray.
12" Dough Whisk ($10)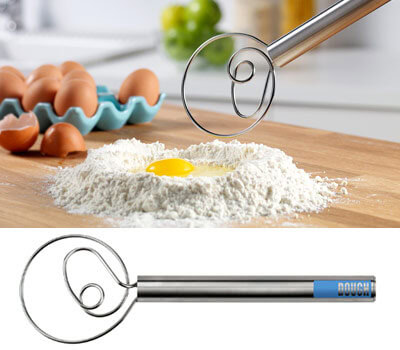 Great for all dough, this sturdy whisk blends ingredients thoroughly. The durable stainless steel handle is dishwasher safe and the flow-through wire whisk blends thoroughly and gently. The thick wires hold up to heavy dough.
Cookie Stamp ($9)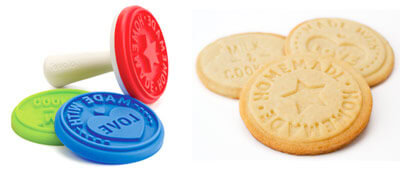 Make an impression with your cookies! Cut and stamp, or roll your dough into a ball and press. The interchangeable silicone templates can easily imprint "Made with Love", "Homemade" and "Milk & Cookies" on to your favorite dough.
3 Owl Pan Scrapers ($5)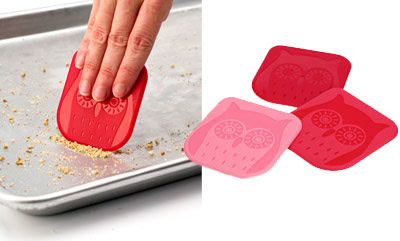 Easily remove stuck-on food with these fun pan scrapers. Made from nylon so they will not scratch non-stick cookware. The fun owl design showcases the contours of the scraper's rounded corners, which are helpful in cleaning hard to reach places.
12" Yolk Out Whisk ($12)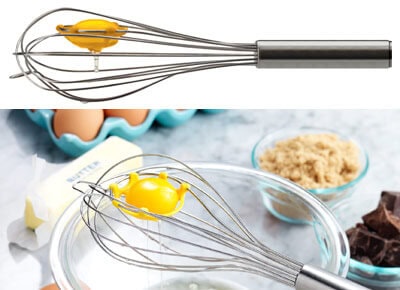 Whisk and separate eggs with just one inventive tool! The whisk rests on the rim of the bowl, making it easy for the egg cup to catch the yolk and separate it from the egg white.
Flower Pot Tea Infuser ($7)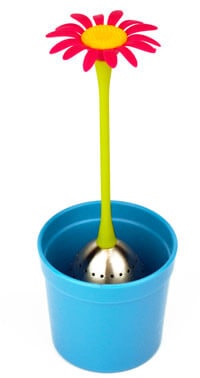 Tired of the old fashioned ball-and-chain tea infuser? This tea infuser allows you to steep the perfect cup of tea in style. The flower pot base collects drips without the mess, and the infuser handle allows for easy stirring. The steeper is designed for easy insertion & removal of tea leaves – and the space in the bulb allows tea-leaves to expand while steeping.
Spatula, Red with White Dots ($6)

This nylon-handled silicone spatula is the perfect tool for mixing, folding, serving, spreading, scraping and flipping. Durable, lightweight and easy to use, this is a must have for every kitchen!
Be sure to check the Terms and Conditions for this giveaway in the Rafflecopter widget below.
Please note: Tovolo will be in charge of the shipping the winners these giveaway items directly.