Tiger JAJ-A Synchro-Cooking Rice Cooker Giveaway
(1 Pink and 1 White JAJ-A) When I went to college, I went armed with a tiny, electric hot-pot – which did wonders for heating up water, and not much else. I made packets of instant ramen noodles and boxes of macaroni and cheese with abandon, and rounded out my collegiate diet with sporadic trips to Burger King on occasions when I needed something more substantial than carbs on carbs. Needless to say, my diet during those years was pretty lacking in both variety and nutrition. If I went off to college now, I'd definitely take another – infinitely more powerful machine with me and eat like a queen!
I'm really excited to be partnering up again for a giveaway with the folks at Tiger who are offering my readers (that's you!) the opportunity to win a new rice cooker this holiday season! There will be two (2) lucky winners who will receive one (1) amazing Tiger JAJ-A Syncro-Cooking Rice Cooker with a suggested retail value of $160 each.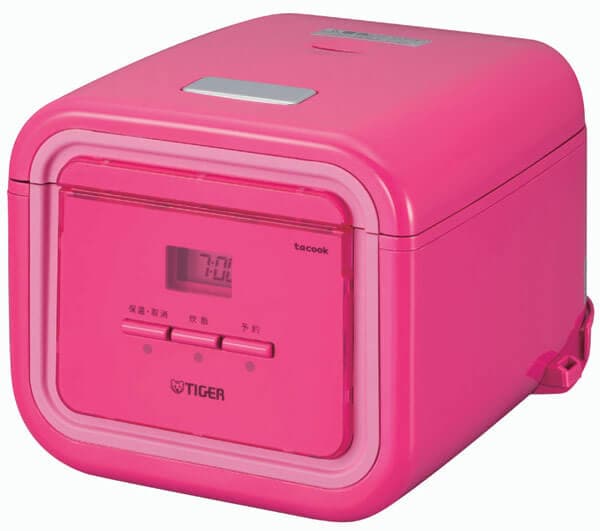 This is a fun one! The JAJ-A by Tiger, in either pink or white, has a space saving modern design that will look great on any kitchen counter. It's a 3-cup rice cooker – but don't let the small size fool you. The JAJ-A can make a main dish and rice at the same time! Cooking is accomplished by using either the simple outside buttons or by opening the drop down door of the front panel for additional automatic settings. This small powerhouse-of-a-cooker uses the "Synchro-Cooking" function with an included BPA-free plastic cooking plate, which sits over the rice inner pan.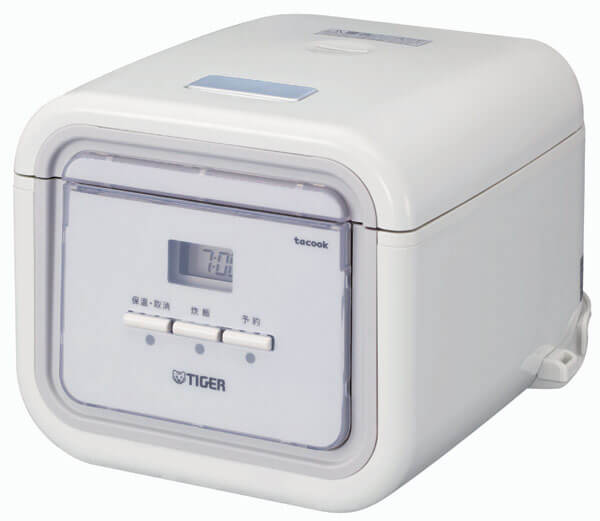 The steam created by cooking the rice rises to cook the food in the cooking plate. The steam is then released from the top so it doesn't return to the bottom. The flavor of the rice doesn't change with whatever you have cooking on the top. I recently made steamed vegetables on the top and brown rice on the bottom for a healthy meal! It was easy to use and tasted delicious! And each rice cooker comes with a cookbook that has a ton of easy recipe ideas for you to turn dinnertime into a fun, easy, gourmet experience. Enter today to win one of these rice cookers and surprise your family with a delightful new way to prepare a tasty and healthy meal!
It's very easy to enter: Scroll all the way to the end of the post and click on the Rafflecopter box for 18 chances to win one of two Tiger Synchro-Cooking Rice Cooker!
Good luck everyone!
Please Note: Tiger USA will be in charge of shipping these giveaway items, it is up to them to mail the prizes to the winners.